Lewis Hamilton took his 94th career pole and his seventh at Monza on Saturday afternoon after pipping Bottas in a very close fight. The English driver took pole by 0.069 seconds after putting in a mega lap in the second stint of Q3. He now has 68 poles with Mercedes alone which equals Michael Schumacher's all-time career poles.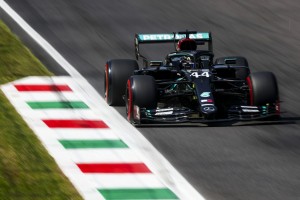 Carlos Sainz put in the biggest performance in qualifying after driving a mega lap to put his McLaren in third place on the grid. His luck seems to have at least turned around for qualifying, and whether it will turn around for the race is yet to be seen. His teammate Lando Norris put the other McLaren on the third row in sixth after a very good effort.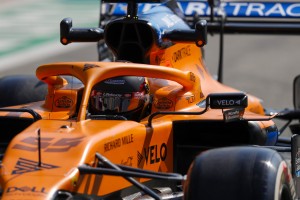 In what was an unusual happening, Max Verstappen failed to make it to the second row on a Saturday after what seems to be an effect of FIA's decision of not using higher engine modes for qualifying. The Dutchman will be starting on the third row in fifth and will have some work to do for a podium place unlike the last few races where it was a very straightforward affair. His teammate Alex Albon is set to start from ninth position after yet another underwhelming qualifying.
Sergio Perez put in another stellar qualifying performance after putting himself on the second row alongside Carlos Sainz in fourth. The Mexican will be keen to make great use of the track position to challenge for the podium considering how well the Racing Point handles itself around Monza and the threat of Max Verstappen is not at its highest around this place. His teammate Lance Stroll will be lining up alongside Daniel Ricciardo on the fourth row in eighth place. Pierre Gasly made it to Q3 yet again continuing his impressive form but failed to make any inroads into the session and will have to settle for 10th place on the grid.
It was a Q3 without the drama of last year where eight of ten cars failed to make it to the starting line before the flag because all the teams decided to come out and register lap times with more than 5 minutes to go in the session. It was however not a session without drama as Q1 was quite a hassle after everyone was tripping over each other to put in a quick lap and take advantage of the slipstream.
It all started off when the Alfa Romeo cars tried to overtake everyone in front of them on the outlap which ended up in compromising everybody's laps. At the front of it all, Esteban Ocon was racing Kimi Raikkonen towards the first chicane, trying to cover the inside while George Russell had to try and stay away from there to not compromise his own lap. This turned into a chain reaction when Vettel had his lap compromised as well thanks to the events unfolding infront of him. In the frantic second stint of Q1, both the Williams, Vettel in the Ferrari, Giovinazzi in Alfa Romeo and Grosjean in the Haas were all knocked out, with some of them quite vocal on the team radio expressing their anguish at how things went about.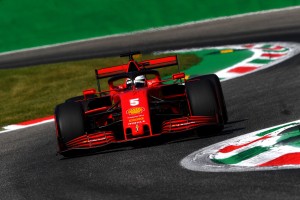 Q2 did not serve up any similar sort of drama apart from the continuation of woes of the home team Ferrari. The Tifosi would not be minding not being in the grandstands after yet another disastrous Saturday saw them qualify with Leclerc in 13th and Vettel in 17th. An exhausted Leclerc was out on the radio at the end of Q2 saying this was the best he could do and it was evident with the kind of lap he put in. The pace just doesn't seem to be there for the Italy-based team and they will not have much to hope for the race tomorrow.
Esteban Ocon has been called to the stewards for his Q1 antics where he blocked Raikkonen and the rest and it has to be seen whether there will be any action taken. As of now he lines up 12th on the grid alongside Danil Kvyat in the Alpha Tauri in 11th.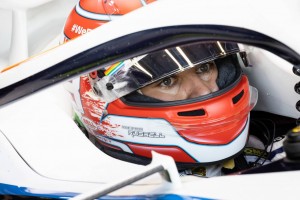 George Russell will not be making it into Q2 after a good run following the drama in Q1 and will be lining up on the last row in 19th next to his teammate Nicolas Latifi in 20th in what will be the last race as team principal for Claire Williams. Both the Haas cars will line up with Magnussen in 15th and Grosjean in 16th.
With Mercedes clear of the field, it is very clear who will have the biggest advantage in terms of winning the race but the fight for podium is set to be interesting considering McLaren and Racing Point seem to have a better car compared to Red Bull Honda at least in qualifying. The midfield battle is set to be intriguing as well considering Renault will start further behind compared to their expected positions, which should give us an exciting Grand Prix to look forward to.
Feature Image Courtesy of  Steve Etherington/Mercedes Media