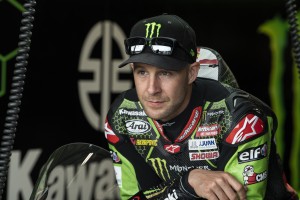 Jonathan Rea, it seems, was born with racing in his blood. His father, Johnny is a former Road Racing Champion and Isle of Man Junior TT winner, his grandfather sponsored Joey Dunlop and his great-grandfather was a regular competitor on the Ulster Grand Prix circuit. It was little wonder then that Jonathan was only 2 ½ years old when he first sat on a bike barely able to reach the handlebars!
By the time he was six, Jonathan was racing in motocross and was runner up in 1997 in the British 60cc Motocross before moving up the classes, very successfully too.
So why did Jonathan make the switch to road racing in 1997 then?
Well during a tea break one day with his mechanic, they spotted an ad in a magazine asking for a young rider for the 125 class with Red Bull. Far from being enthusiastic about the idea himself, it was Jonathan's mechanic who persuaded him to apply insisting that he would be really good at road racing. Jonathan put a few words and a resume together and sent it off.
Still not a hundred per cent sure that he wanted to go into road racing, Jonathan went to Ron Haslam's Race School at Donington Park where he rode a CB500 in effort to start to understand a road bike and ascertain whether or not road racing was for him.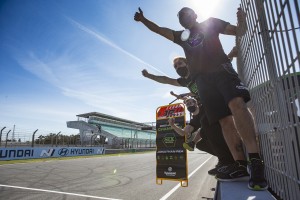 Incredibly, out of hundreds of applications, Jonathan was one of only 20 picked and he spent the day at Rockingham. Five were then selected, Jonathan being one of them, for another try out at Cartagena in Spain where Jonathan was successful and joined Red Bull Rookies along with two other riders.
It wasn't long before it could be seen that making the switch to road racing was a good move by Jonathan. A British Superbike ride on a factory Honda Fireblade was set up by Red Bull in 2005 in which Jonathan took pole and despite missing two races, finished 16th in the series. The following year Jonathan finished 4th in the BSB Championship in what was only his second year of road racing.
In 2007 Jonathan rode for the Harris factory team where he had his first podium victory at Mondello Park and finished 2nd in the BSB Championship. Jonathan's motocross mechanic was definitely right to persuade Jonathan to send off that application, he obviously saw something in him.
Also during 2007, Jonathan competed in and won with his teammate, Ryuichi Kiyonari, a three hour endurance race and the pair were subsequently entered into the Suzuka 8 hour race on a Honda factory bike.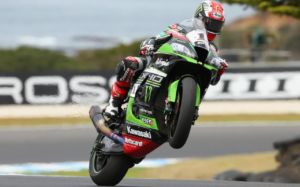 Later in 2007 Jonathan signed a three year deal with Ten Kate Honda riding in the Supersport World Championship for the 2008 season and then progressing onto the Superbike World Championship in 2009 and 2010 having turned down a ride with the factory Xerox Ducati WSBK team and the option of riding for HM Plant Honda and Rizla Suzuki in the British Superbike Championship.
It wasn't long before Jonathan had his first win in WSSP which came at Brno followed by two further wins at Brands Hatch and Vallelunga. Of the twelve races he competed in during this year, Jonathan had six podium finishes, three wins, one second place and two thirds.
At the end of the 2008 season Jonathan switched to the Hannspree Ten Kate Honda WSBK team therefore making his WSBK debut at Portimao in the final round of the 2008 Championship.
In 2009 Jonathan had two third place podiums before his first WSBK win at Misano. A further win in Germany and then one second place and five third place finishes meant that Jonathan finished fifth overall in the Championship, second best rookie of the season behind Ben Spies (who won the WSBK Championship).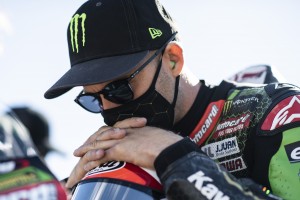 The 2010 season ended slightly better with Jonathan finishing fourth overall having had ten podium finishes, four of which were wins, five second place finishes and one third.
Of 18 races in the 2011 season, Jonathan only managed a podium five times, two of which were wins and three second place finishes and ended the season down in 9th overall but the following season he finished fifth overall with six podiums. The 2013 season was not good again when he finished in 9th overall again with only one win during the season but two second places and one third.
In what would be his final year with Ten Kate Racing in 2014, Jonathan was on the podium nine times having had four wins, one second place and four third places finishes and finished 3rd overall – his best result in WSBK to date.
Jonathan made a brief appearance in MotoGP when in 2012 he had his debut for the Repsol Honda Team replacing an injured Casey Stoner in two races at San Marino where he finished 8th and Aragon where he finished 7th.
Having been riding a Honda for his entire road racing career, in what would turn out to be a career changing move, Jonathan moved to the Kawasaki Racing Team in 2015 with Tom Sykes as his teammate. In his first year with the Kawasaki team, we saw Jonathan dominate the season with an impressive twenty-three podiums, fourteen of which were wins, seven second place and two third place and his first WSBK Championship. WoW!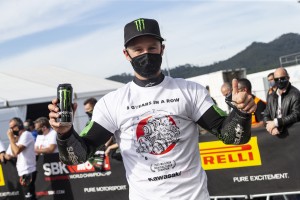 The rest, as they say, is history – Jonathan went on to win the WSBK Championships in 2016, 2017, 2018, 2019 and 2020. The first person to have won six consecutive WSBK Championships.
Jonathan has gone on to break records in WSBK with most wins in a season, most points in a season and most podiums in a season.
A truly awe inspiring achievement from someone who wasn't sure if he even wanted to go into road racing!!!
Karen Bristow