As a lot of you will have been saying, I've been the one championing sim racing's rise to the fore in the absence of real-world action and it's still going strong of course. However, we must now turn our attention to how sim racing fits in with a post-sim racing world, if you will. A lot of people tend to be quite absent-minded about how sim racing is being treated, and make very ignorant statements assuming it's trying to replace the real deal.
This all started the weekend that the Australian GP was cancelled. We had The Race with their All-Star event and Veloce Esports hosting their first rendition of the Not The GP. Since then, so much more has happened! Off the top of my head, we've had Formula E's Race At Home Challenge on rFactor 2 and IndyCar and Aussie SuperCars hosting their own championships on iRacing. Then there's also FIA World Rallycross Championship have doing races on DIRT Rally 2.0, DTM and WTCR have their Esports series on RaceRoom, GT World Challenge doing the SRO E-sports GT Series on Assetto Corsa Competizione, MotoGP's Virtual Races on the MotoGP 20 game and last but not least, Formula One's own Virtual Grand Prix events on F1 2019, with the addition of the F1 Esports drivers doing their Pro Exhibition event and now drivers from a plethora of junior formulae competing in the F2 Virtual races.
There's definitely more I've missed, but at least you understand the vast scale of the impact of Esports. Not only that, we've started to see a lot of drivers turn to streaming on Twitch, with Lando Norris leading the charge and being joined by a lot of his peers including Charles Leclerc, George Russell, Alex Albon and many more. Just last Friday, I saw those four all playing Rocket League together; it was so indescribable, the joy I felt seeing four of my favourite F1 drivers playing car football.
This difficult time for all of us will hopefully soon be over. There are plans for the F1 season to finally begin in Austria on the weekend of July 5th, with efforts in place to hopefully prevent anyone from contracting the virus and with no crowds. By that point, you could say that we don't need sim racing and in a sense you're right. It wouldn't be filling any voids, but that doesn't necessarily mean it has to stop.
When racing isn't going on during the traditional European winter, you would have Formula E as well as some other winter series like F3 Asia or Toyota Racing Series. But I think sim racing can still work very well in that time-frame, maybe not with a lot of the same active pro drivers but I still definitely think a few will still want to take part.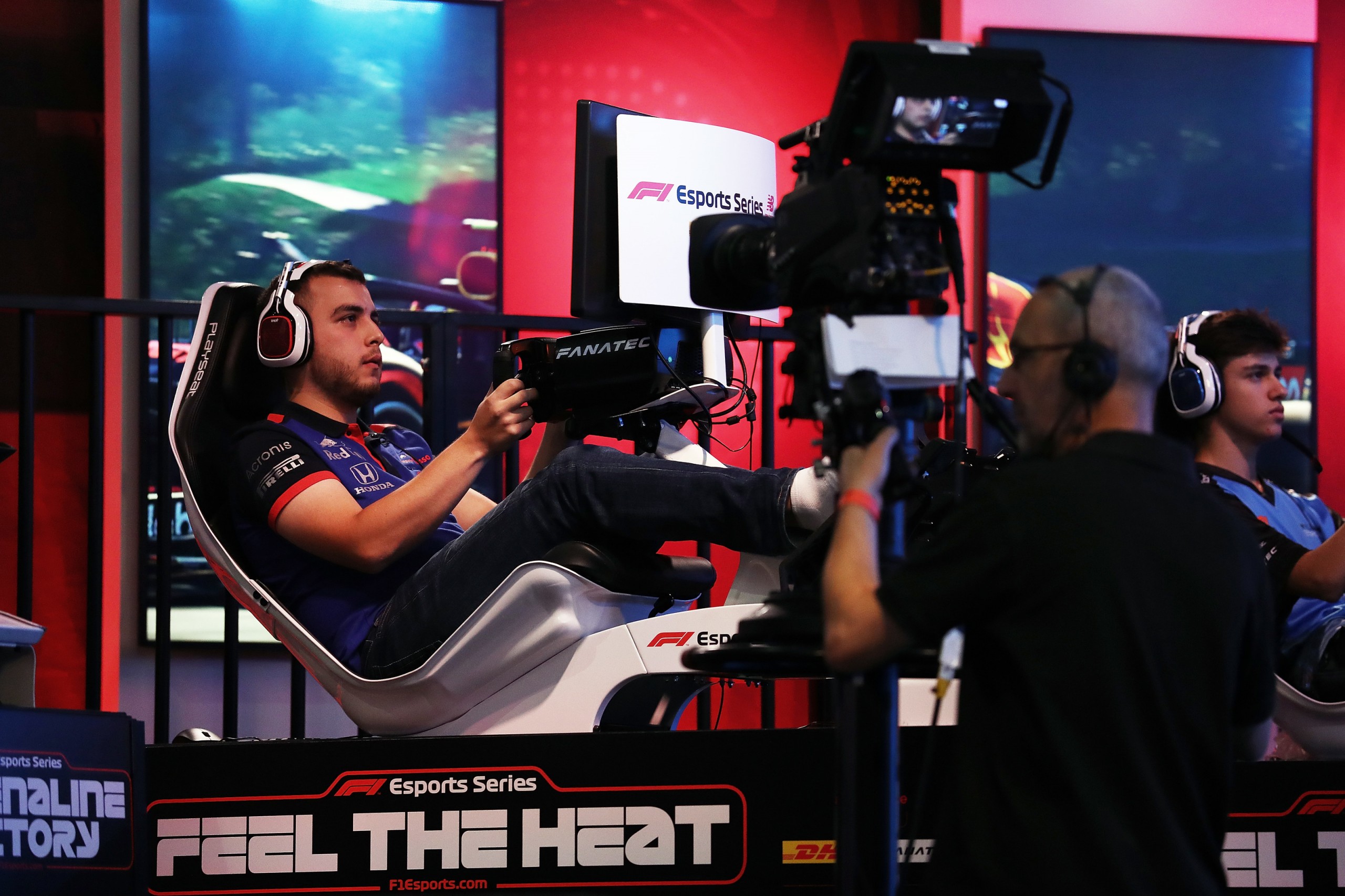 The trouble would come by making it an obligation. We've seen drivers being made to take part and losing sponsorship from treating a properly sanctioned event too casually. Whilst we would expect a broadcast and sponsored race to have some form of etiquette and professionalism, the trouble would come when these drivers are told to compete when they just want some down-time.
We've seen some casual races from a few of these guys looking to mess around. The famous clips of Alex Albon being punted off in some way by George Russell in lawnmower race or on the F1 game coupled with the sound "GEEOORRGGEEE!!!" come to mind, and as long as they mind don't use abhorrent words (think of Kyle Larson) then that's all good. But, for some fun yet still sporting events that drivers can compete in, they should be able to decide during their own time whether they want to do them or not.
We could even see in the future, a lot of championships adopting a type of sim racing to fit in with their race meetings. Formula E have been doing that for years, where a pick of their drivers go to a sim racing tent in the paddock between qualifying and the race and go up against a group of fans who have entered into it through some kind of qualification.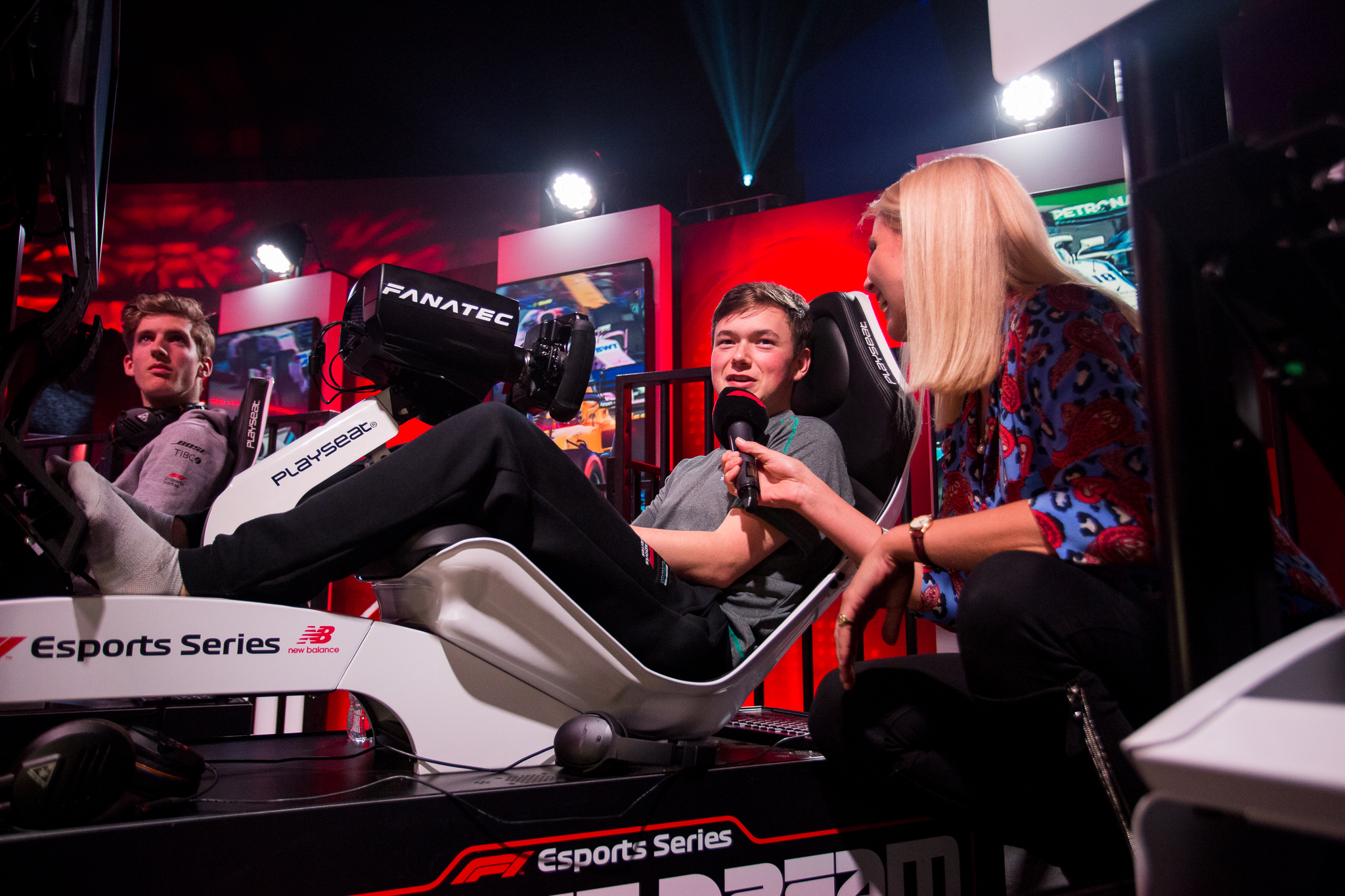 Those may not be the most professional of races but it's something. A lot of the sim races that have been going on are treated as their own thing and are being held with the philosophy of entertaining fans first and foremost, and even though it's never going to match up with the real thing, it's a better than nothing at all.
Also, keep it online for free. The brilliance of sim racing is that it's so easily accessible both as a viewer and a competitor, and I don't want to see a paywall for sim racing. I get it for real racing, but I'll be very disappointed if a championship is not streamed to YouTube/Twitch etc. and is only on a channel like Sky Sports, BT Sport or Eurosport.
Heading forward, organisers can still use sim racing to compliment the real racing. Both as entertainment during a point where the real racing isn't happening that can be open to entry, or in the lead up to a real world event. Plus why not throughout the week? Who is to say that there should only be racing at the weekend?
There's nothing wrong with something more. If it isn't your thing, you don't have to watch it.