The 2020 F1 Esports Series is almost upon us, and with it the official confirmation of who will race for all ten of the teams. Here's your guide to who'll be competing and what's new ahead of the fourth F1 Esports season.
While drivers will be competing for individual honours, the teams will all be competing for a bigger share of the now $750,000 prize pool. Each team will consist of three drivers who will all take varying parts in the twelve race season between October and December.
In the annual F1 Esports Pro Draft which took place on August 27th, each of the ten teams must pick at least one driver who had qualified through the game, and the teams went in reverse championship order from the previous season.
Haas: Floris Wijers (NED), Cedric Thomé (GER) and Simon Weigang (GER)
Haas have finished second-to-last and last in their first two seasons of competing, and will want to change that in 2020. Floris Wijers was their 2019 Pro Draft pick and Cedric Thomé raced last season for Renault which resulted in a victory on the Canadian GP circuit.
Simon Weigang is their Pro Draft pick for this year, he also raced last season for Renault. Wijers impressed in the first Pro Exhibition race earlier this year, and the two former Renault drivers are undoubtedly quick. Haas will want to lift themselves from the tail end of the virtual grid and finally now may be the time they do.
AlphaTauri: Joni Törmälä (FIN), Patrik Holzmann (GER) and Manuel Biancolilla (ITA)
After previously finishing runner-up in the team's championship to Mercedes in 2018 primarily thanks to the efforts of Frederik Rasmussen, the cool-headed Dane's move to Red Bull meant that the then-named Toro Rosso team didn't fair brilliantly. They however have stuck to their guns with Patrik Holzmann and redrafting Manuel Biancolilla, and have also inherited Joni Törmälä from Red Bull.
Törmälä was part of the Red Bull team's championship winning effort last season so he will be the one to watch in their B-Team now as he will be undoubtedly the one leading the charge for AlphaTauri. Whilst it may be seen as a demotion, they are all in equal cars so he will have every opportunity to prove Red Bull wrong for not having him in their main team.
Mercedes: Brendon Leigh (GBR), Bono Huis (NED) and Bardia Boroumand (IRN)
After dominating in 2018, two-time champion Brendon Leigh failed to win a race and Mercedes struggled after losing Dani Bereznay to Alfa Romeo. This seemed to coincide also with Leigh making the transition to real-life racing in the BRSCC National Formula Ford 1600 championship, where he finished fourth in his first race. However he proved in the Pro Exhibition race on the Chinese GP circuit that he's not lost any commitment to Esports, and this season he has some very strong teammates.
Former McLaren driver Bono Huis joined Mercedes this year after finishing a respectable 7th in last year's F1 Esports season. Joining them is the highly-rated Bardia Boroumand who starred in his stint in the Pro Exhibition races for Alfa Romeo, notably when he took pole for the race in support of the Virtual Spanish Grand Prix. Mercedes have a strong bunch of drivers to help them get back to winning ways.
BWT Racing Point: Lucas Blakeley (GBR), Daniele Haddad (ITA) and Shanaka Clay (GBR)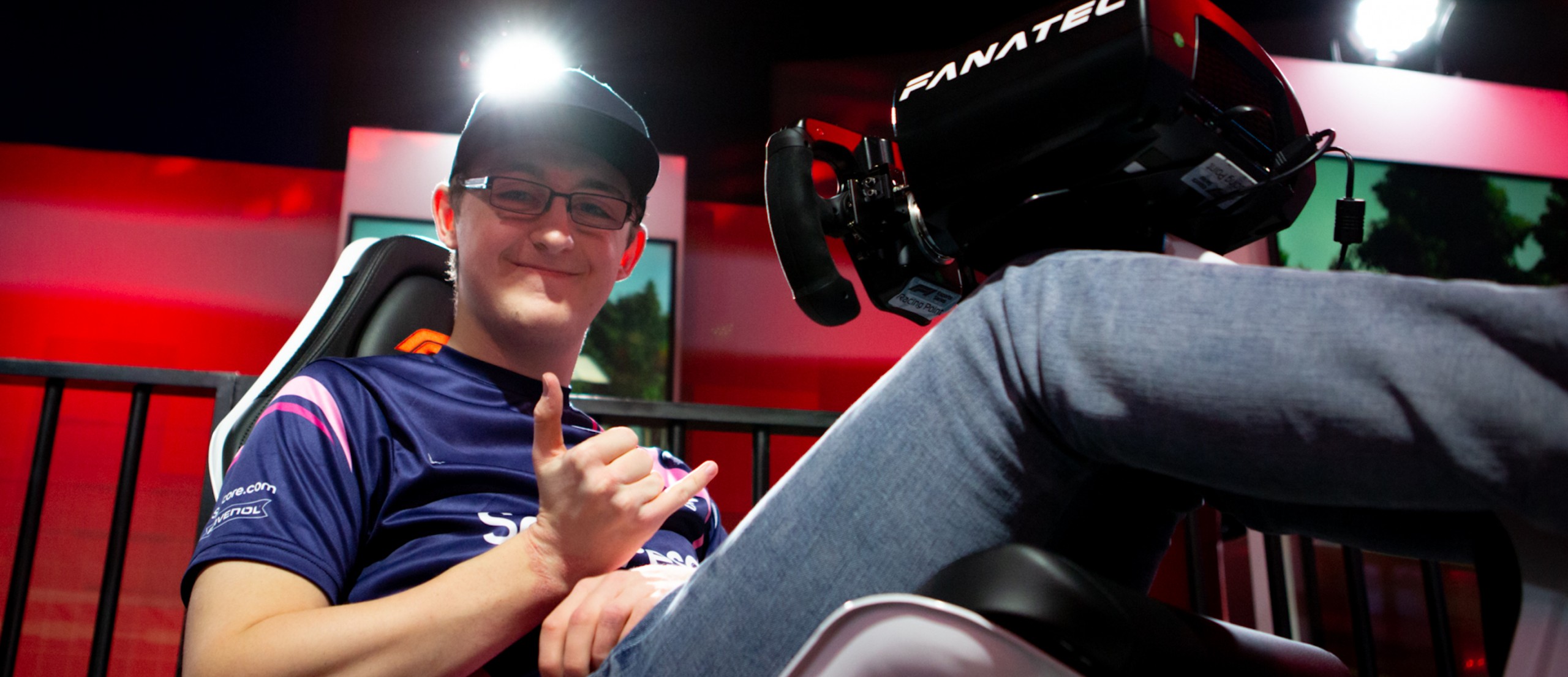 After being drafted in 2019, Scottish driver Lucas Blakeley's star power has only risen as he went from doing four races last year where he got a best of second at Suzuka, to being able to hold off the reigning champion David Tonizza in the Monaco Pro Exhibition race for an incredible win. Blakeley and Racing Point scored the most points for driver and team across all those races and he could upset the established order this season.
Alongside Blakeley is the reliable Daniele Haddad (who you'll recognise as being the voice in Jimmy Broadbent's ears during the Virtual Grand Prix races) and also Shanaka Clay, who really impressed when he won the Canada Pro Exhibition race in very tricky conditions. Clay being a former karting rival of Lando Norris and George Russell, and being only his second race when he won, will have some spring in his step come the start of the season.
McLaren Shadow: James Baldwin (GBR), Dani Moreno (ESP) and Matthias Cologon (FRA)
With an all-new line-up, McLaren Shadow will be putting their faith in a relatively inexperienced set of drivers. First up is World's Fastest Gamer James Baldwin, who raced a few times for Alfa Romeo in the Pro Exhibition races. He will be doubling up his efforts in the F1 Esports Series with competing in the British GT for Jenson Button's team, of which he's already won a race, taken a few pole positions and is in contention for the championship.
Baldwin's teammates are relatively unknown quantities. Moreno impressed in some Play-Off qualification races, and Cologon was in the Pro Draft in 2019 though he wasn't picked, but McLaren see something beyond their inexperience in the F1 Esports Series. So while it may be a gamble, it could very well pay off.
Williams: Alvaro Carreton (ESP), Salih Saltunç (GBR) and Michael Romanidis (GRC)
Having been with Williams since the beginning, Alvaro Carreton has improved massively over the years to the point that he could challenge for the odd win or two so Williams were not wanting to let him go that easily. Michael Romanidis started racing for Williams this year in the Pro Exhibition races and also competed for them in the Le Mans 24 Virtual.
Saltunç joins from Alfa Romeo where was overshadowed by Dani Bereznay and will be looking to remind people why he was the only driver in 2018 other than Bereznay and Rasmussen to win a race over the dominant Brendon Leigh. A very highly rated driver, maybe a move to Williams was exactly what he needs.
Renault Vitality: Nicolas Longuet (FRA), Fabrizio Donoso Delgado (CHL) and Caspar Jansen (NED)
Having lost their star Jarno Opmeer, Renault quickly snapped up the services of former Red Bull driver Nicolas Longuet who only raced one time last season and got a podium finish out of it. He's also joined by 2017 runner-up Fabrizio Donoso Delgado who sat out 2019 and will be hoping to remind everyone why he was the one who came close to denying Brendon Leigh the inaugural championship.
Renault's final pick is Caspar Jansen, who has been performing very well in league racing and will undoubtedly benefit from Donoso's experience to get him performing well in the Esports series too. A varied but balanced line-up at Renault that they think will help them hold onto or even improve on fourth in last year's team championship standings.
Alfa Romeo Racing Orlen: Dani Bereznay (HUN), Jarno Opmeer (NED) and Dominik Hofmann (GER)
When it was announced in the run-up to the Virtual Azerbaijan Grand Prix that Opmeer had signed for Alfa Romeo, I immediately said that Alfa would be the favourite for the team championship and I stand by that. Opmeer was fourth and Bereznay third in last year's F1 Esports series and are both utter machines, I was concerned that whoever would be Alfa's Pro Draft pick may get the short end of the stick.
Nevertheless, the highly-rated Dominik Hofmann is also very rapid so it's odd to think he's only been picked up now. It's going to be interesting to see the dynamic within the team, as both Opmeer and Bereznay are capable of fighting for the championship though Hofmann will also be racing at some point. But like team manager Jamie MacLaurin stated on the Pro Draft broadcast, it's a good problem to have.
FDA Hublot: David Tonizza (ITA), Enzo Bonito (ITA) and Filip Prešnajder (SVK)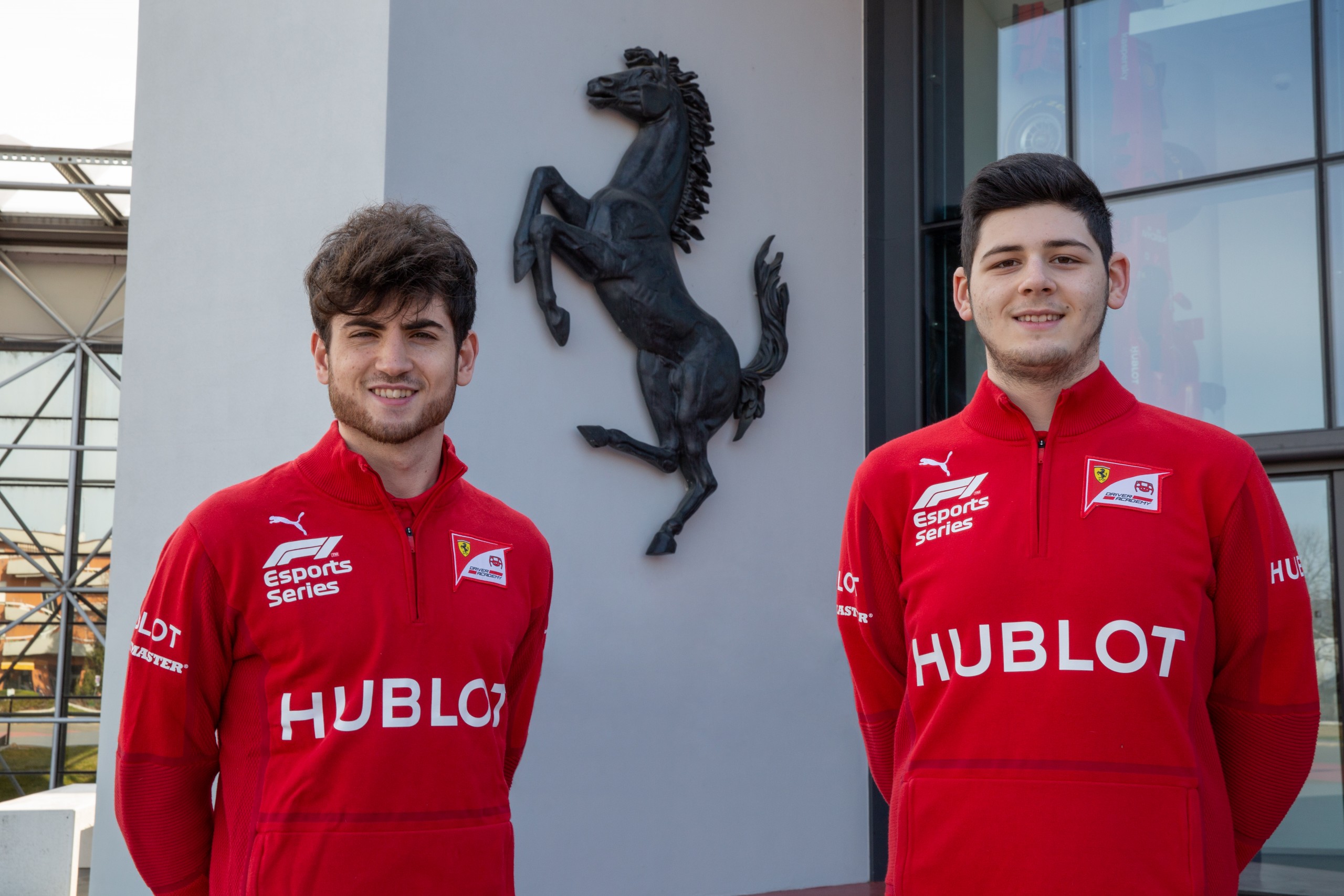 Now onto Ferrari's Esports team, having joined the virtual racing party a year later than everyone else and drafting the eventual champion in David Tonizza. The teams championship however eluded them as Tonizza was the only one amongst the three Ferrari drivers to score points.
To fix that, Ferrari have now signed former McLaren driver Enzo Bonito, and together both Tonizza and Bonito have been doing the Pro Exhibition races, competing together in the SRO GT E-Sports Series and even shared a Ferrari GTE car with Charles Leclerc and Antonio Giovinazzi in the Le Mans 24 Virtual.
As for their Pro Draft pick, Slovakian Filip Prešnajder was the one they went for after he impressed them with his speed in the play-off races on his gaming platform.
Red Bull: Frederik Rasmussen (DNK), Marcel Kiefer (GER) and Tino Naukarrinen (FIN)
The ever calm and cool character that is Frederik Rasmussen was third in 2018 and fell short of the championship last year, so it's probably fair to say that the championship this year would be the most fitting result. He is joined by former Racing Point driver Marcel Kiefer, who won a race during the F1 Esports last year at Silverstone, and also won in the Pro Exhibition race around Interlagos.
Then we have Tino Naukarrinen, who was drafted after departing from Williams. All three drivers are proven quantities within the F1 Esports world and are very much capable of collecting very valuable points for Red Bull in their effort to retain the team's championship.
What else is new?
After the outcry of the community to up the race length, the upcoming season will have races that are 35% distance of an F1 race (upwards of 25% from previous seasons) and will also have full knockout-style qualifying that will also be broadcast this year.
There will be four events with three races each so twelve races overall. Held on Wednesdays and Thursdays, the first event will take place on October 14-15 with races at the Bahrain, Vietnam and Chinese Grand Prix circuits.
The second batch of races will be on the Zandvoort, Montreal and Red Bull Ring circuits on November 4-5, followed by races at Silverstone, Spa and Monza on November 18-19. Then finally on December 9-10 will be Suzuka, Mexico City and São Paulo which will round off the fourth season.
You will be able to watch the F1 Esports drivers racing on F1's official YouTube, Twitch and Facebook pages as well as your appropriate TV channels.
(Featured image courtesy of F1 2020 game by Codemasters)