The 2018 FIA Formula 2 season begins this weekend under much anticipation and featuring one of the most exiting grids in recent years. A few of the more experienced drivers remain, but with a host of highly rated rookies joining the field, it is expected to be a closely fought championship. This year will also see the introduction of the new Formula 2 car, complete with the halo cockpit protection device, which should shake up the playing field a little more. Teams who have been on top of set up in recent years might find themselves struggling to adjust.
Many are billing this season as the battle of the Brits, with 2017 Formula 3 champion Lando Norris and 2017 GP3 champion George Russell going head to head for the title. But in all likelihood, in a series as unpredictable as Formula 2, it won't be as simple as just two drivers fighting it out. Although Norris and Russell will likely be at the sharp end of the field, this prediction overlooks a number of other highly capable drivers on the grid.
Though Formula 2 is a series which in the past was considered hard for rookies to adapt to, especially the high degradation Pirelli tyres that are run, Leclerc's dominant rookie title win in 2017 has dispensed those expectations somewhat. And now any driver with the talent and the form is expected to deliver.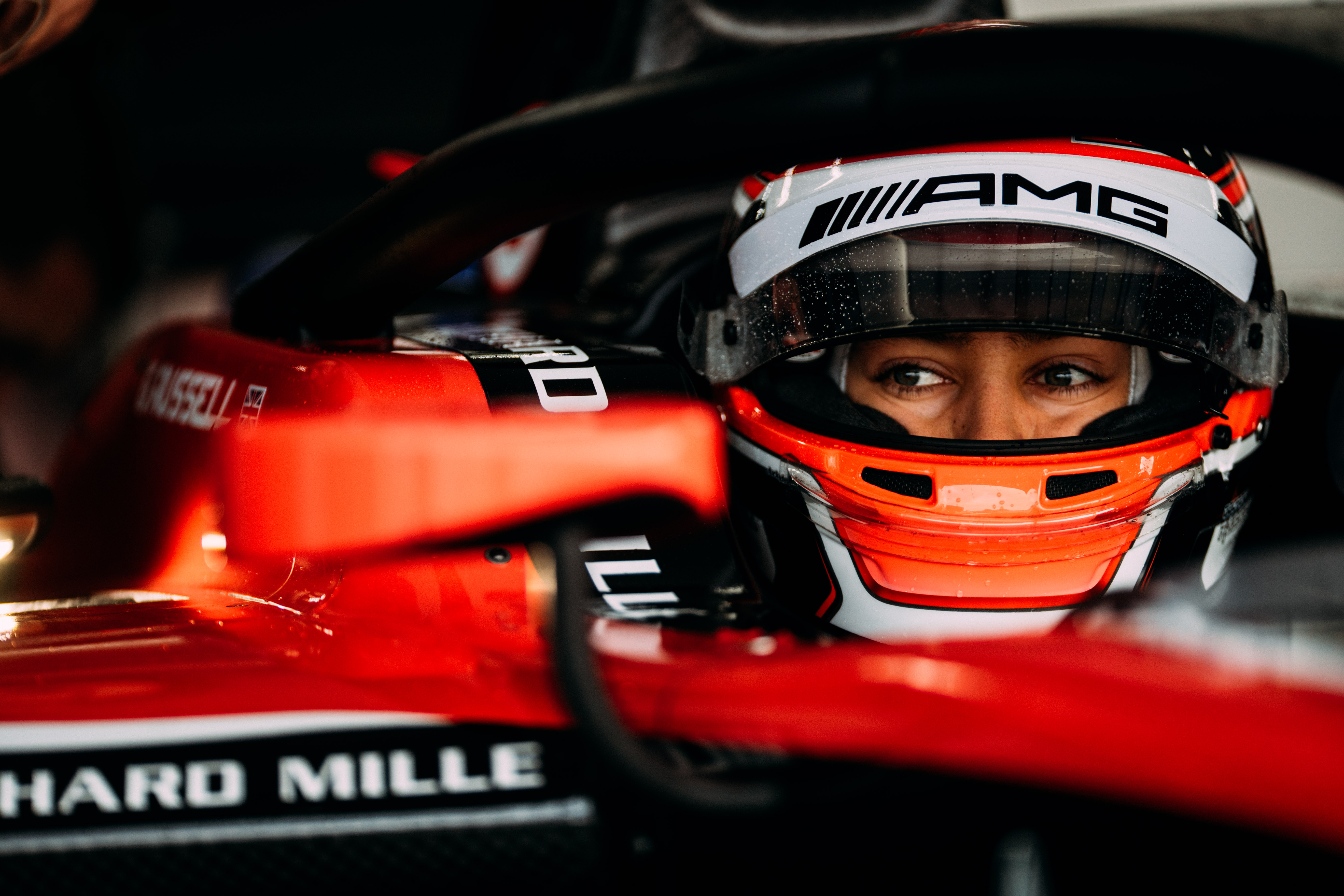 Norris and Russell are naturally two names that will come up when discussing potential title contenders, both coming off the back of convincing championship wins and both attached to Formula 1 teams (with Norris a McLaren junior driver and Russell part of the Mercedes Junior team). Driving for ART Grand Prix, Russell will benefit from staying with the team he clinched the GP3 title with, and the French outfit seem to be making a good start to the season already after completing the most laps in pre-season testing. Norris meanwhile will drive for Carlin, a new entry into Formula 2 for 2018, but a team with a rich history in motorsport and a reputation for bringing home trophies. Still, Carlin represents far more of an unknown quantity, and some consider Norris' choice to join the team a bit of a gamble. Both drivers have made their intentions clear however, if their teams are capable of delivering them the title, then that is exactly what they will set out to do.
Fellow British rookie and ART teammate of Russell, Jack Aitken is another driver aiming for the top prize in 2018. Perhaps slightly overlooked after he lost the GP3 title to Russell in 2017, as Renault test and reserve driver Aitken also has the advantage of being affiliated with a Formula 1 team. As we saw in GP3, Aitken is more than capable of taking the fight to Russell, but his success will probably hang on how well he manages to adapt to the new series, an area in which he lagged behind his teammate last year.
It is unusual for such high expectations to be placed on a group of rookies, but that just goes to show how high the level of talent entering the series is. But Formula 2 is a championship that ordinarily favours experience. With this in mind last year's runner-up Artem Markelov is a clear favourite. Staying with last year's team champions Russian Time and entering his fifth year at this level, he has the experience and the credentials to win. And the twenty-three-year-old Russian needs to as well, although he has found himself a role within the Renault F1 team, he is reaching the upper limit of the acceptable number of years to spend in second-tier single seaters before he has to start looking at building his senior career.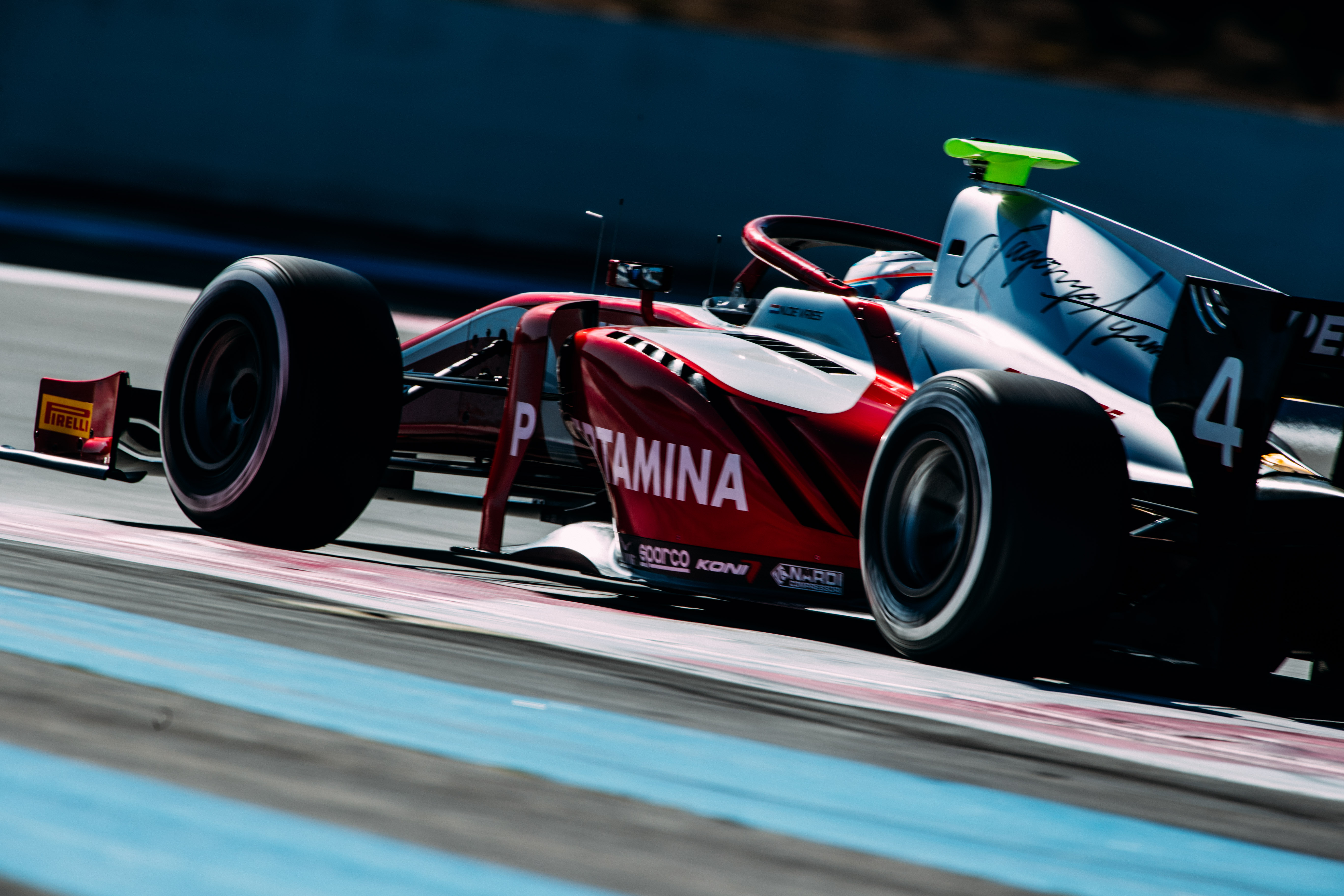 Many have also placed their bets on Nyck de Vries as a likely title contender. The Dutch McLaren junior driver is entering his second season of Formula 2 with a move to the Italian team Prema who have been consistently fighting for wins and podiums since they entered GP2 in 2016. He will also have the extra motivation of getting to go up against his fellow McLaren junior driver Lando Norris, who has recently been putting him in the shade with his successful run of form. 2018 represents an opportunity for the two drivers to finally go head to head. He has thus far failed to deliver any big results since his Formula Renault 2.0 win in 2014 and hasn't quite matched the potential he showed in his karting career. But backed by a strong team, 2018 could turn out to be his year.
These may be the likely title contenders, but it would not be surprising to see a few more unexpected names up the top of the leader board. Some of the other newcomers are capable of fighting for podiums, such as BWT Arden pair Maximilian Günther and Nirei Fukuzumi. Günther is following his 2017 title rival Lando Norris from Formula 3 where he finished third last year, and Fukuzumi is another GP3 graduate coming third last year behind his teammates; Russell and Aitken. A number of those staying on for a second or third year were race winners and podium finishers last year, drivers such as Ghiotto, Câmara, Fuoco, Latifi and Albon (the latter two unconfirmed as of yet, but widely speculated to be filling in the vacant DAMS seats) should be capable of repeating those exploits this year.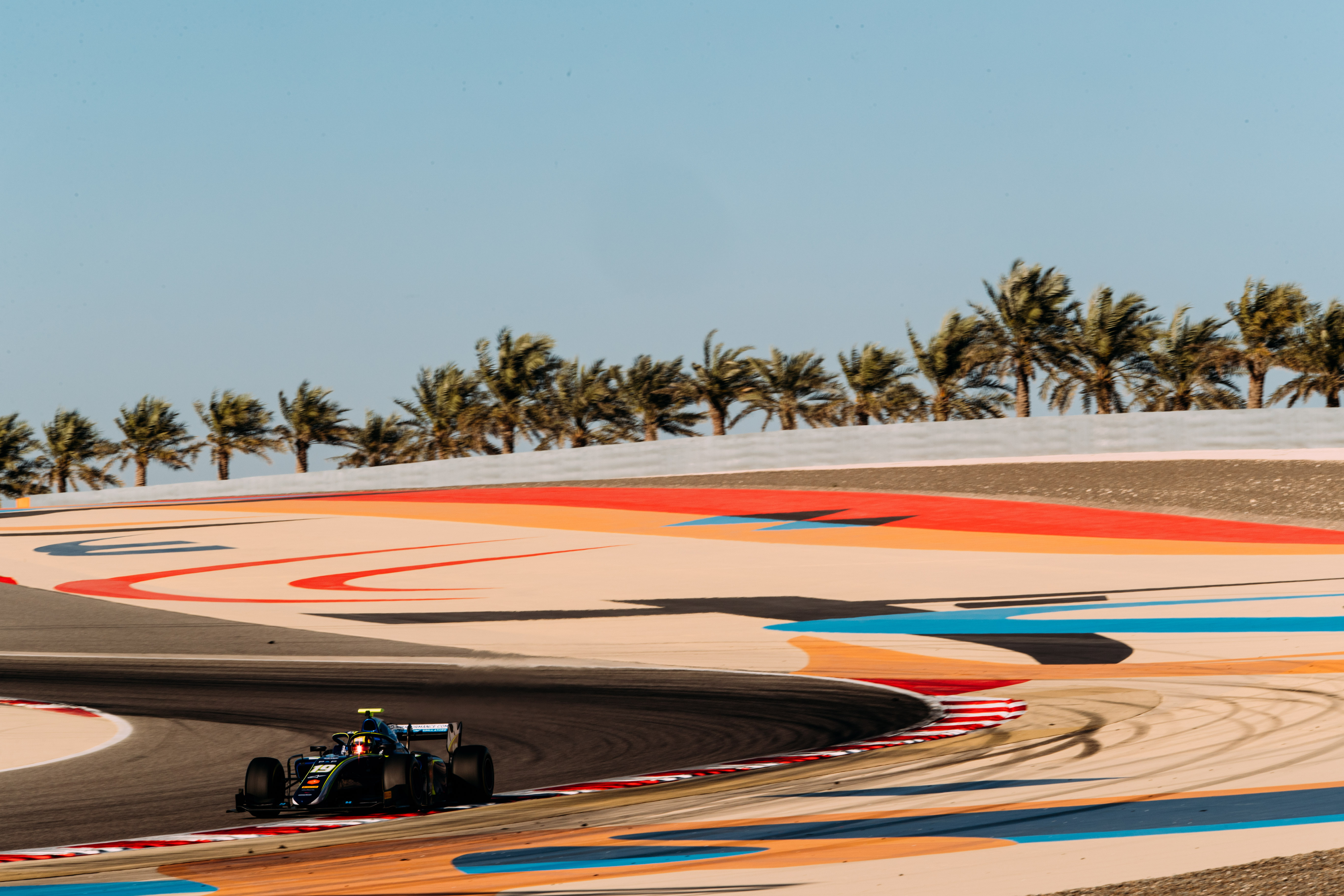 As ever, it will be hard to determine the standings until a few races have been run and the frontrunners emerge. But expect it to be a closely fought battle this year. Even in 2017, when Charles Leclerc seemingly dominated the competition we saw ten different race winners. If things are as close as they are predicted to be this year, then expect to see even more drivers standing atop the podium.
Bahrain will be a tricky first round too. Formula 2 doesn't have the luxury of running of running in the evening as Formula 1 does, leaving the drivers to fight against the typical searing heat as well as each other. This usually leaves the rookies at a slight disadvantage, as it makes the already difficult to manage tyres even harder to get a handle on. There will also be further question marks to see how the new cars perform and how to teams and drivers adapt.