Formula E is set to kick off for a fifth season this week with the brand new Gen 2 car waiting in the wings to take the electric series into the next phase of development. Season 4 was certainly as interesting as the preceding seasons, with another new champion in the form of Jean-Eric Vergne and Audi finally overturning Renault to become the top dog of the manufacturer's battle. But what can we expect from season 5? The series has a new car that is able to last the entire race distance, different circuits in brand-new locations and the arrival of BMW permanently into the sport and HWA, a precursor to the Mercedes outfit expected in season 6.

Audi Sport Abt Schaeffler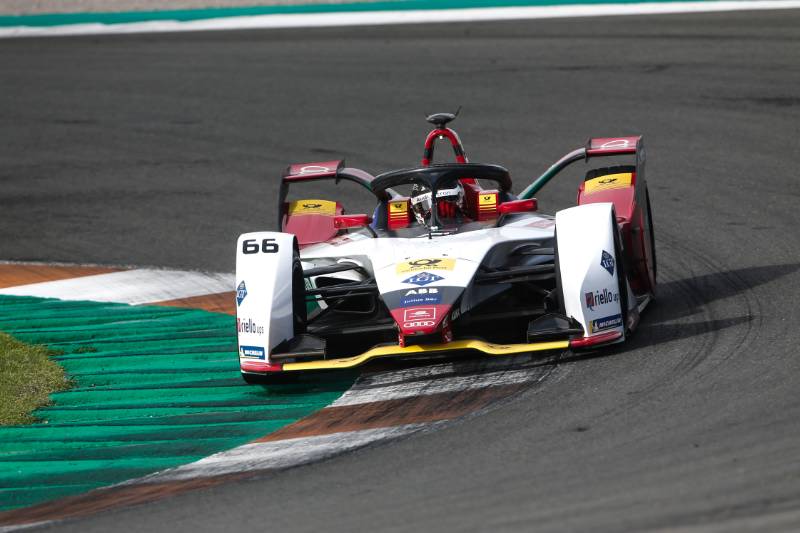 Audi arguably had the most energy-efficient powertrain last season and despite a few minor issues with reliability, they fought back to finally claim the manufacturer's title, one which had proven elusive in the first few seasons. Audi are certainly looking to start the new season on a high. They have continued to develop the powertrain and for the first time, will provide customer engines to British outfit Virgin Racing.

Audi have chosen to retain their line up of the past four seasons, a wise decision on their part. The solid partnership of season 3 champion Lucas di Grassi and Daniel Abt will work in their favour as the pair are familiar with the team and how the sport has developed since its infancy. Both drivers have proven over the course of their time in the German outfit that they are capable of producing results. Abt, in particularly, enjoyed a successful previous season, finally picking up his first win in Mexico City and finishing a respectable fifth in the championship. Di Grassi too had an insurgence towards the latter end of the season which enabled him to join in the championship duel between Vergne and Sam Bird.

Allan McNish delivered everything he was supposed to in his and Audi's first year in the electric series – the title they so longed for. He also managed to placate his two drivers throughout the course of the season, showcasing that he is able to make tough decisions if necessary and will surely take forward his experience into the new season. Expect Audi to be favourites to snatch the title once again.

DS Techeetah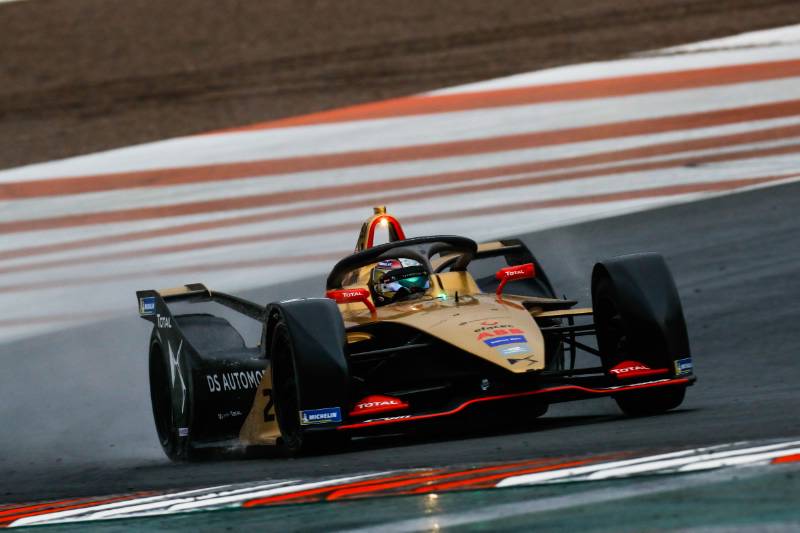 The Chinese outfit came close to the coveted manufacturers title last year, impressive considering their customer team status. However, this season, they have chosen to partner with DS Automobiles, who have a proven track record in Formula E after working with Virgin since the series debut. By moving away from their customer status, the team will be afforded more testing time and more development of their own powertrain – something that held them back to an extent last year.

They have chosen to retain champion Jean-Eric Vergne and Andre Lotterer as their line-up which is no surprise. Vergne had an incredible season, showered with many moments of mastery such as taking pole backwards in the first round at Hong Kong to dominating the streets of his home eprix at Paris. Lotterer too has begun to bed in and become more acquainted with the style of driving in Formula E and has been rewarded with a string of podiums. It still remains to be seen if Techeetah will continue where they left off, but it's certain that they won't be quiet next season.

Envision Virgin Racing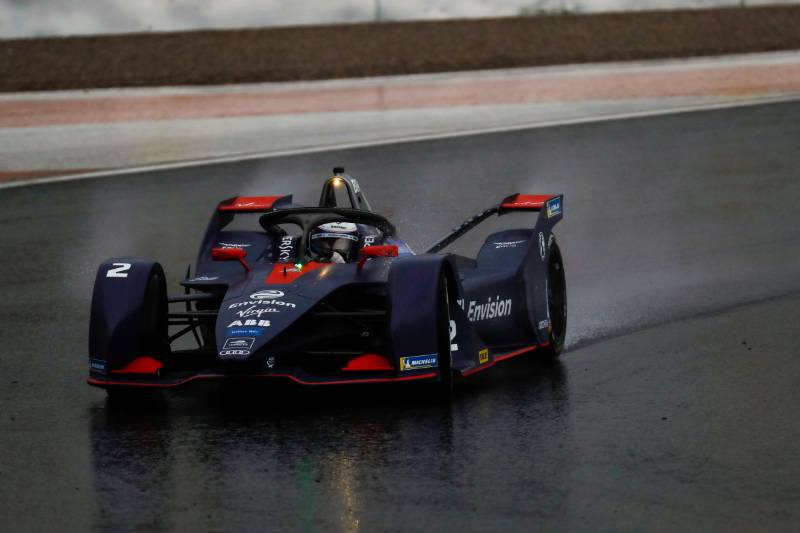 Virgin had a stellar season – they almost handed Sam Bird his first ever Formula E championship title last year. The car too had zero reliability issues, certainly on Bird's side of the garage which will be a comfort to new partner Techeetah. However, after Alex Lynn's strong start in the British team at the latter end of season 3 in which the Brit took pole in his first ever qualifying session, he struggled immensely within the car with a string of retirements and placed no higher than sixth. It was to nobody's surprise that Virgin announced once again that Bird would lead the charge for his fifth season in the sport.

However, change is on the horizon as Virgin are to be Audi's first customer team and with such an arrangement, comes the arrival of Robin Frijns. Forced out from Andretti due to his Audi commitments last season, the Dutchman will provide a worthy teammate for Bird – one who knows the sport and will be warmly welcomed back to settle unfinished business. The Audi customer status has not limited Virgin's testing hours with Bird and Frijns revealing that the supplier gave up some of their testing time to the British outfit. Lack of testing time did not hinder Techeetah last year from almost walking away the team title, and the team will have arguably the best powertrain on the grid. The British team will certainly be one to upset the party.

Mahindra Racing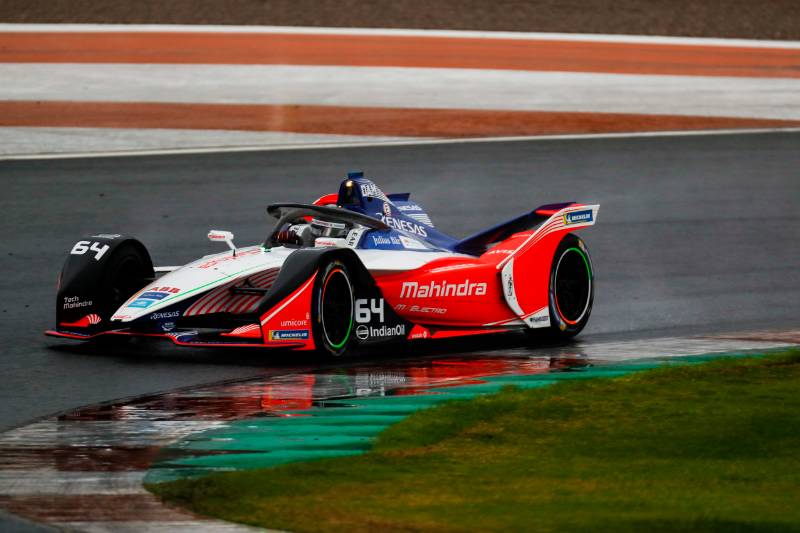 Mahindra's pre-season was shaping up to be as dull as the latter half of their last season. After a strong start in Marrakesh with Felix Rosenqvist claiming the top step, the Indian team seemed to tail off and even their prized asset Rosenqvist struggled to impress. They suffered a double blow early in pre-season with Nick Heidfeld is stepping down into a development role and losing Rosenqvist to Indycar. However, the Indian outfit seized Jerome D'Ambrosio's frustrations at an uncompetitive Dragon team and swooped in for the electric racing stalwart.  
His attachment to the team was no surprise as he had tested the car in pre-season. A driver with a wealth of experience in the sport, it is an excellent career move for the Belgian to move away from the struggling American outfit. Pascal Wehrlein, now free of the ties of Mercedes, will fill the second seat. He has tested the car and uniting both experience and new blood has worked for Mahindra in the past. We could see a revival of their good fortune in the past few seasons – certainly if they provide D'Ambrosio with the car he deserves.

Nissan e.dams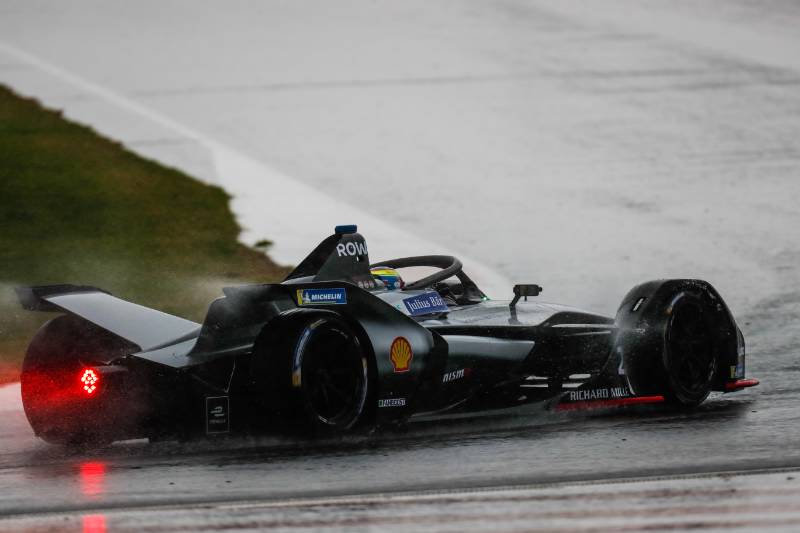 Renault are gone but Nissan will fill the void left by the sport's first ever constructor champions. After choosing to focus solely on their Formula One programme, the French team has handed over the reins to the Japanese outfit. They had a season to forget last year, with even the reliable Buemi failing to score a single win. He came close in Marrakesh but the Renault of season 4 seemed to lack the bite of previous seasons. Misery was added to the French outfit in that  their customer team Techeetah scored four wins through eventual champion Jean-Eric Vergne.

However, Nissan are looking forward. They have retained Buemi – a smart move as they are new to Formula E and how it operates. The Swiss is a proven winner and capable of extracting everything he can from the machinery. They were dealt a further blow when they lost their rookie driver Alexander Albon to Formula One, just one day into their pre-season testing. However, the Japanese team recently announced the arrival of Oliver Rowland. The British driver is no stranger to the sport, having filled in for Nick Heidfeld at Mahindra when the German was ruled out with a hand injury. Rowland also has a proven track record in junior categories, and as talent such as Mitch Evans and Felix Rosenqvist have proven, Rowland could be a diamond in the rough. However, one question remains unanswered. Have Nissan let Audi and Techeetah take the upper hand in terms of development? Only time will tell.

Panasonic Jaguar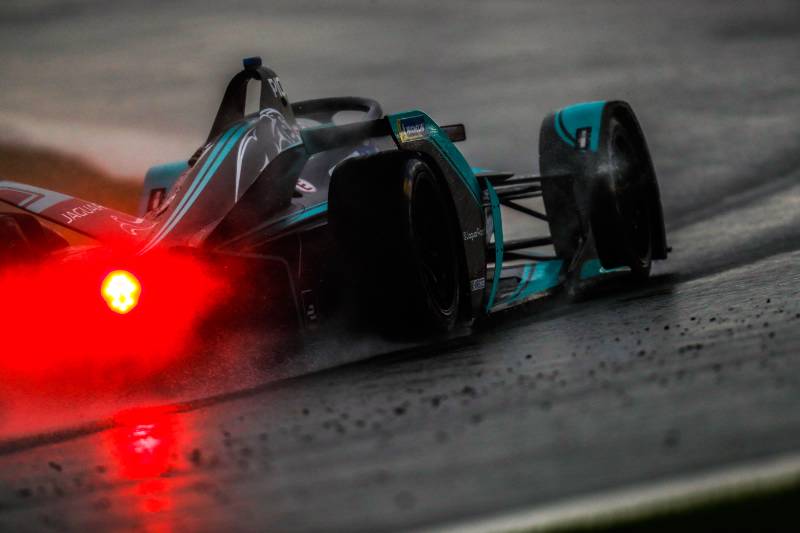 Jaguar have gone from strength to strength this year with Mitch Evans taking the team's first ever pole and even claimed a podium in the early stages of the season. The Kiwi driver finished a respectable seventh in the championship and showcased some excellent drives, particularly in Hong Kong and Punta del Este. Jaguar are a far cry from the team of two seasons ago and development of their powertrain coupled with retaining their strong driver line up has only aided them in their success.

It is expected that Jaguar will continue to grow stronger going into season 5 – as the British outfit have chosen to retain previous champion Piquet and Evans. This is crucial as both drivers know the car and how the team operate, so they were able to focus purely on race data and the configurations for the car during testing. The car's reliability is still a cause for concern, certainly on Piquet's side of the garage, but it is certain that this will improve. Jaguar are viewed as dark horses, and it would be foolish to write them off this season. It's certain that they will be looking to improve on last year's results.
Venturi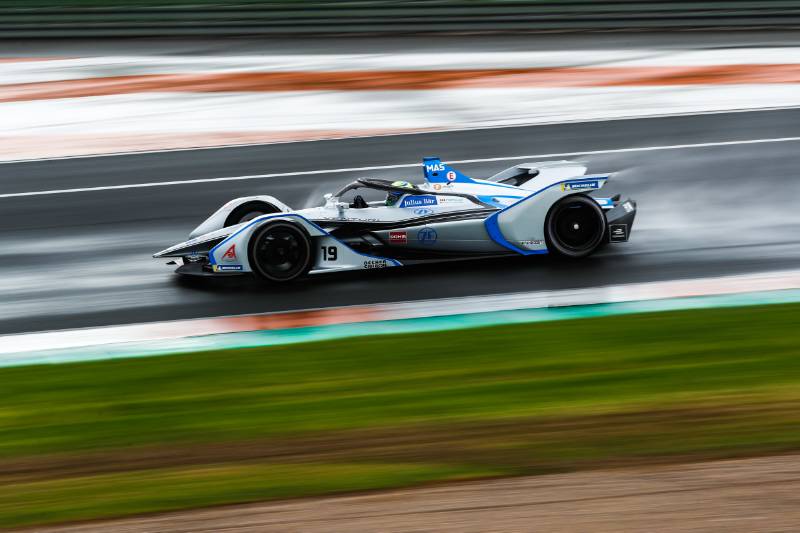 Venturi benefited last year from Edo Mortara's extensive Macau knowledge which allowed him to navigate the tight streets and take the team's only podium. However, with Mortara tied to a DTM drive with Mercedes for the majority of the season, they missed out on crucial opportunities to gain points and for him to have a solid standing in the championship. At times, his inexperience showed – for example, when he lost the lead in Hong Kong with three laps to go, after becoming overly-confident in the win. However, he showcased that the talent and speed were there. Equally, his teammate Maro Engel quietly scooped up a number of points paying positions, including a fourth place in Paris.

The Monegasque team seem rejuvenated, however, as we approach season 4. They have become a customer team to HWA, Mercedes' early entry into FE. Retaining Mortara will have its advantages as he wasn't able to fulfil his full potential within his debut season and he can commit fully to the programme as Mercedes have ceased their DTM programme. The biggest change to the team, however, comes in the form of ex F1 star Felipe Massa and Susie Wolff coming into the team as driver and team principal respectively. Massa will surely lend a hand in ensuring that interest in the sport remains high whilst showcasing that retirement is the last thing on his mind, whilst Wolff certainly props up the Mercedes link but will enter into the team to provide new and innovative ideas to ensure their success. Venturi will be one to watch.

HWA Racelab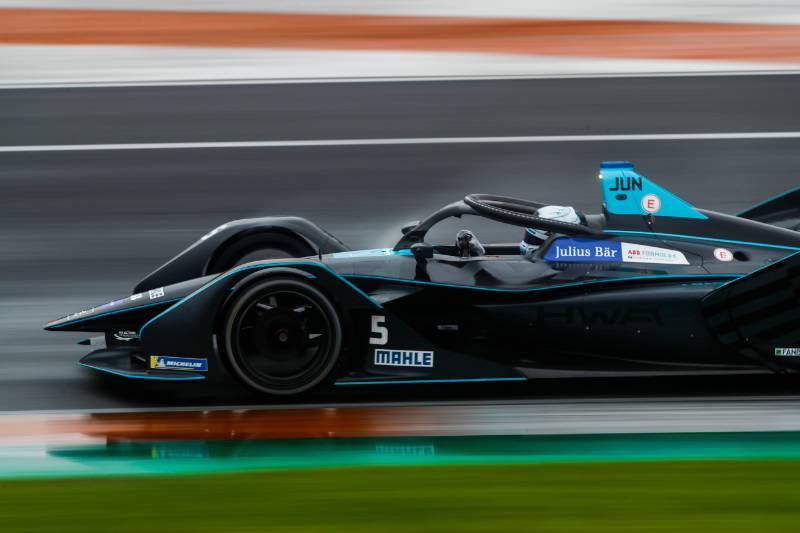 As a new team and Mercedes' precursor into Formula E, it's unsure as to how the German outfit will fare in their maiden season. Will they do as Jaguar did in their first season? It certainly would not be a surprise if this were the case – the team enter the series just as the car has developed past the initial spec. However, having Venturi powertrains ensures that they don't walk into Formula E completely blind. They also possess an excellent line-up in ex-McLaren man Stoffel Vandoorne, who could use a boost of self-esteem and an opportunity to get out of Fernando Alonso's shadow, and seasoned DTM driver Gary Paffett who came close to claiming the title last year.

NIO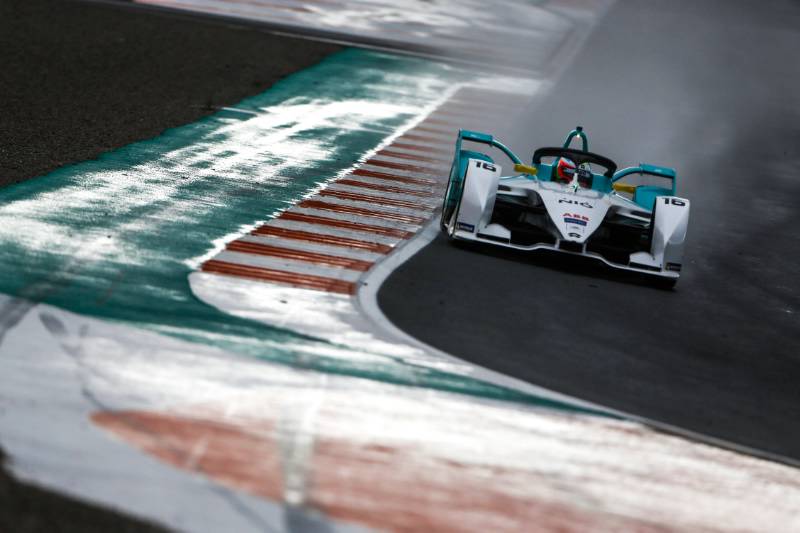 Once again, a season to forget for the British based outfit. Retaining the reliable Oliver Turvey was their bright light in season 4, with the British born driver consistently finishing in the points. However, Luca Filippi wasn't as strong and lagged behind Turvey for the entire season. It's no surprise that Filippi has been quietly released by the team as they fight to find a replacement to the Piquet shaped hole from two seasons ago.

Retaining their key asset Turvey was a must for the British team, and he will be expected to continue his reliability into the new season. He is joined this season by season regular Tom Dillmann, previously a driver of Venturi. He has also has a solid record of points scoring within his sporadic involvement in Formula E, with a personal best of P4 in New York last year. If NIO can deliver an excellent and reliable car, NIO could potentially have a solid season, particularly with two drivers who are able to score points consistently.

GEOX Dragon
Dragon are a team in trouble. After looking bright for the first two seasons, the shine wore off and even a few podiums from the talented Jerome D'Ambrosio couldn't stop the decline. The loss of Porsche WEC driver Neel Jani early in the season was a major blow as he certainly could have delivered within the car, given the chance. Their misfortune seemed to continue as they lost their star asset D'Ambrosio to Mahindra after lack of success. It is certainly a shame for the American outfit as the experienced Belgian driver was always able to extract more out of the machinery than most could, but on the other hand, it would be excellent to see D'Ambrosio in a competitive car once more.

Lopez on the other hand, is to be retained and this is a good choice. Despite some of his inexperience, he was given a second chance by the American team after a torrid team in his maiden season at Virgin and managed to deliver some decent results. If reliability was improved, it's certain that Lopez could achieve more. Partnering the Argentinian is rookie driver, Maximilian Gunther. Before participating in the rookie test in Marrakesh, he had previous experience in junior categories, finishing in third place in Formula 3 last year, and also contested Macau, which will be good practise for the street circuits. It still remains to be seen what will happen at Dragon this year, but if they can be competitive, it's certain that they could cause an upset like they have in the past.

BMW i Andretti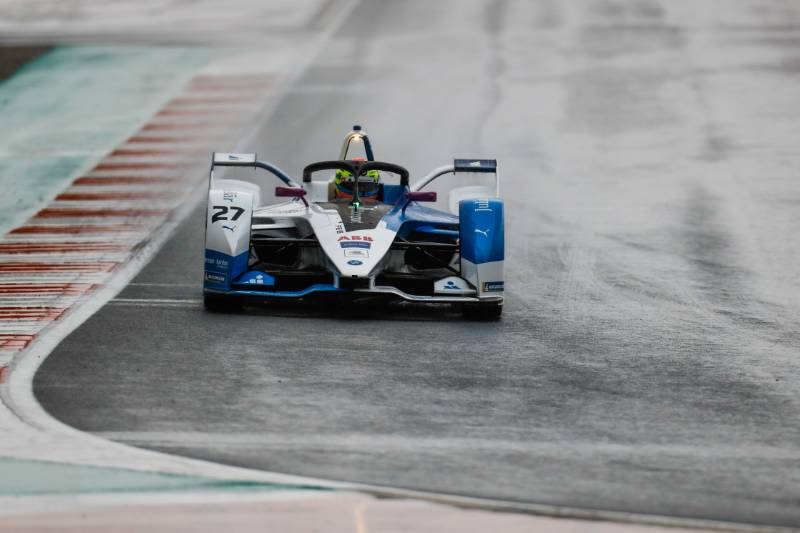 If there were an award for the team with the worst luck last year, Andretti would take top honours. A revolving door policy on their second driver and lack of development from BMW hurt the team last season, resulting in them picking up the unfortunate honour of being the only outfit not to achieve a podium. Tom Blomqvist never seemed to have a chance to prove himself, forced out in the first round to satisfy sponsors, and eventually left quietly after six rounds. However, even seasoned Formula E driver Stephane Sarrazin failed to get results.

This season, now fully under BMW control, they retain Antonio Felix Da Costa for the third season, an excellent choice who knows the car and how the team operate. The Portuguese driver certainly could be seen as one of the German teams assets, having been in the electric series since its inception. They also welcome Alexander Sims, who lost out to the seat last year. Having being the development driver in season 3 and having an avid interest in electric cars, he has some knowledge of the series and of the car. He also performed well at last year's testing in the season 4 car. BMW's involvement and retaining the driver lineup throughout the season will be crucial for BMW Andretti's success going into season 5.
The first round of season 5 of Formula E begins on December 15th in Riyadh.