The all-electric Porsche Taycan will be the new Formula E safety car, launching at the first race of Season 8.
Shortly ahead of the first race of Season 8, Formula E has launched their new safety car. The Porsche Taycan is the first fully electric sports car made by Porsche.
Under the striking and colourful paint job, designed to represent all current Formula E teams, is 560kW of power, allowing the machine to reach top speeds of up to 260kh/h.
The aim is for this vehicle to highlight the "social values such as diversity and community" of all teams, as well as paying homage to the commitment of all 22 drivers.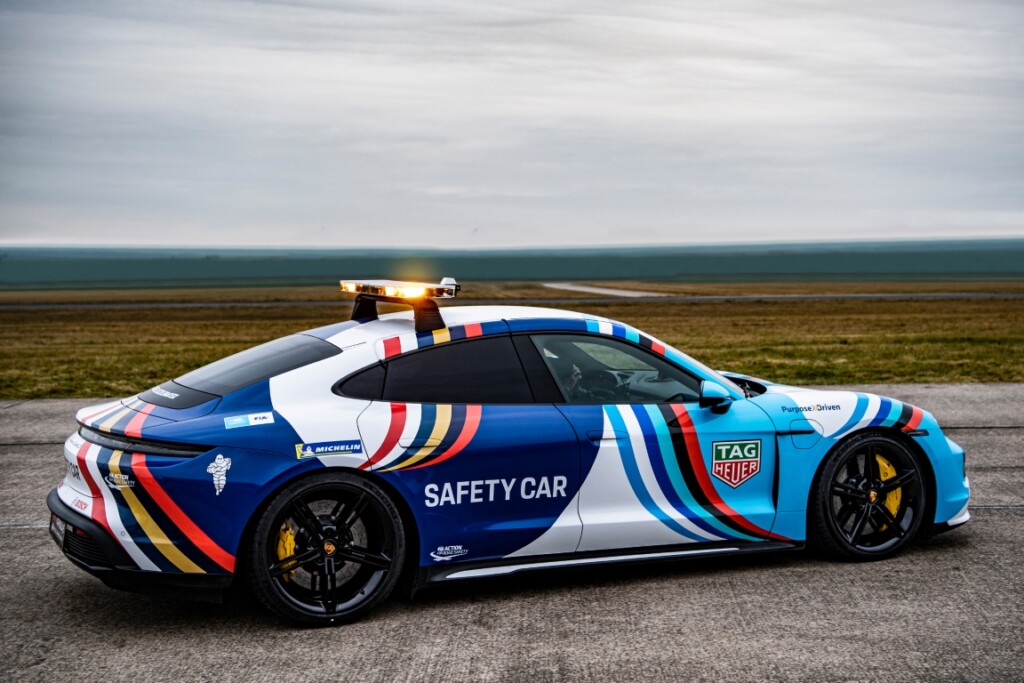 Vice President of Porsche Motorsport, Thomas Laudenbach, commented that "The distinctive design illustrates our commitment to the successful future of this innovative racing series. Although we're rivals out on the track, we're spreading this message to the world together. What's more, we hope that this also enables us to appeal to a younger target audience who are not yet motorsport fans."
Jamie Reigle, Formula E's CEO added that "In designing the Formula E Safety Car, Porsche reimagined the critical on-track safety function to be a powerful symbol of the championship's commitment to an electrified future and the unity of the competitors in the ABB FIA Formula E World Championship."
Feature Image Credit: Formula E