NASCAR is celebrating its 75th anniversary this year and is meshing the old with the new, bringing back the iconic and beloved North Wilkesboro Speedway for its All-Star Race, while introducing its first ever street course in downtown Chicago this summer. There has also been exciting changes made to the rulebook including the introduction of wet weather tyres for short oval tracks. With a revised Next Gen car coming off its maiden voyage last season, and plenty of significant driver changes, this year's NASCAR season is set to bring the thunder.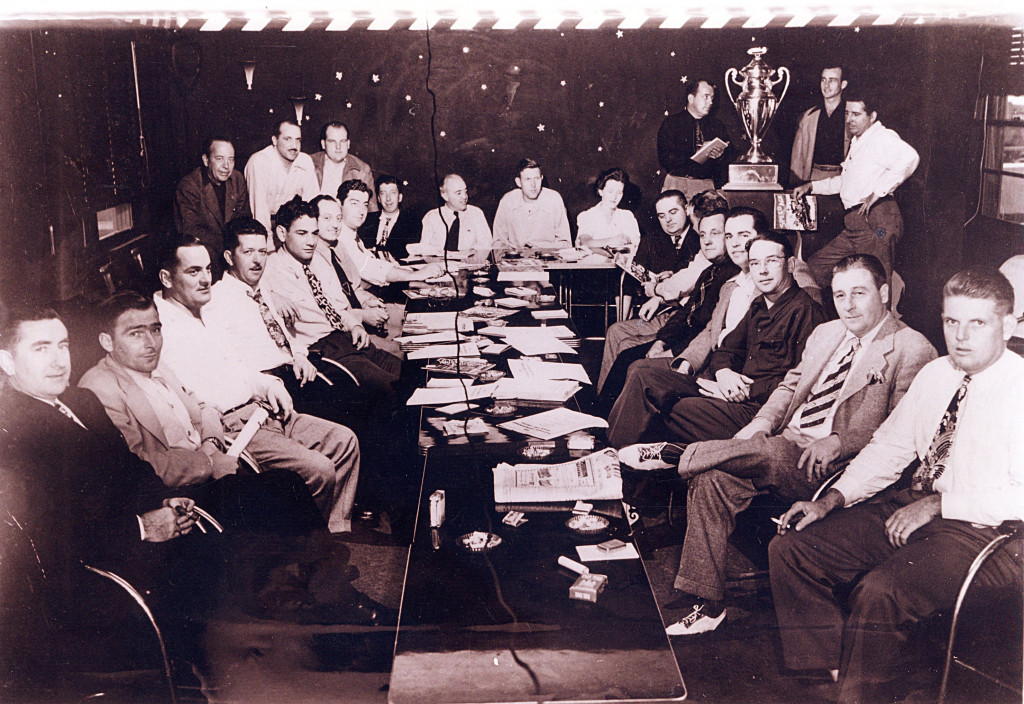 Discussing the 75th anniversary, NASCAR President Steve Phelps said: "I think anyone who is involved in this sport at all, whether you work at NASCAR, or you work at a race team or for a racetrack, or our fans, it's just a moment in time for us to take a step back and really celebrate and honor the past which is what we're going to do. And I think the unique thing is we also need to celebrate what's happening today in this sport and then a look forward. That's what we're going to do. We're talking about this, our "75th" and we have a tagline, "always forward". That's going to represent what we're going to do."
Schedule changes
Driver changes
Driver updates
Rule changes
Safety changes
75th anniversary
Schedule changes
North Wilkesboro Speedway
North Wilkesboro Speedway returns to the NASCAR Cup Series schedule for it's All-Star Race, after being removed from the schedule following the conclusion of the 1996 season after NASCAR had to replace some Southeast tracks in order to expand further into new markets across America such the Midwest. Wilkes County historically, was NASCAR's heartland for both team and fans with much of their fanbase still found there and in the surrounding region today.
NASCAR have rightly brought one of NASCAR's most legendary tracks back into the limelight where it will shine again on May 21st. It makes North Wilkesboro Speedway officially the oldest track on the schedule, having being opened in 1947. It saw on-track racing again last August including Late Model racing, after being closed since 2011. The NASCAR Craftsman Truck Series will also have a 250-lap points-paying race on May 20th.
Chicago Street Course
NASCAR is in with the old and new this year, introducing it's 220-mile street course in the downtown Chicago area. Chicago continually proves to be one of NASCAR's largest market, with a much needed return to the region after cutting Chicagoland Speedway from the schedule in 2021.
The new street course debuted virtually in iRacing in 2021.
Atlanta Motor Speedway
The July Atlanta race has been converted into a night race with all races since the 2021 reconfiguration, where it was turned into a superspeedway, taking place in the daytime. They have not had a night race in the Cup Series there since 2014.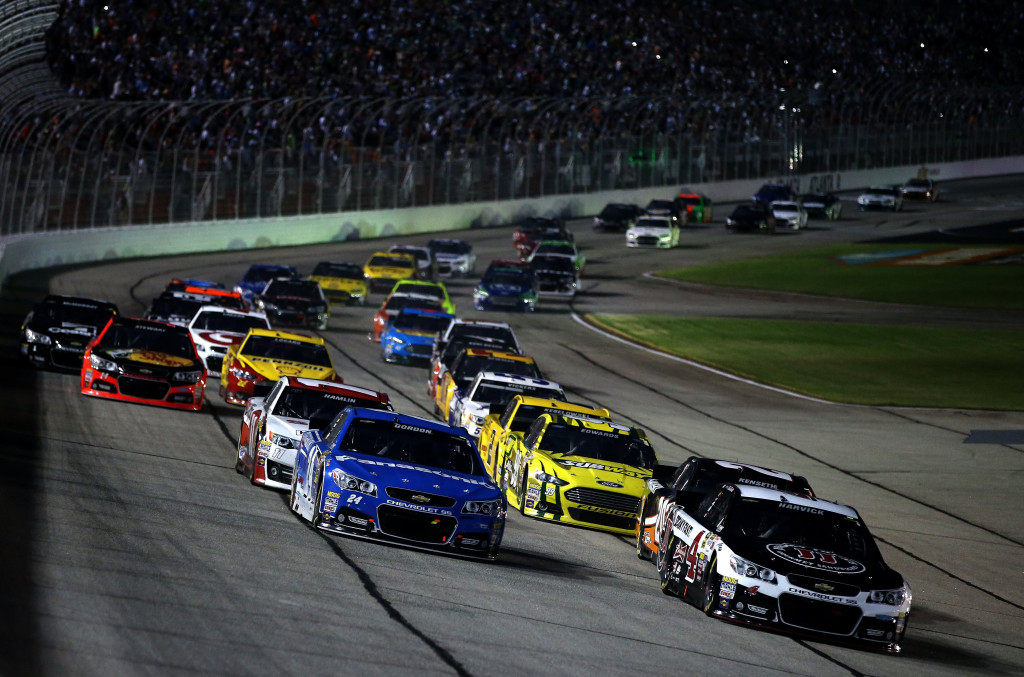 World Wide Technology Raceway & Bristol Motor Speedway
The 300-mile race at World Wide Technology Raceway returns for a second year after the Cup Series' inaugural race there last season, where Joey Logano took his second points-paying win on his way to his second Cup Series championship.
We will also see a third rendition of the Bristol Dirt Race, hoping to capitalise on last year's dramatic race ending that saw Chase Briscoe collide with Tyler Reddick on the final lap allowing Kyle Busch to beat both to the finish line.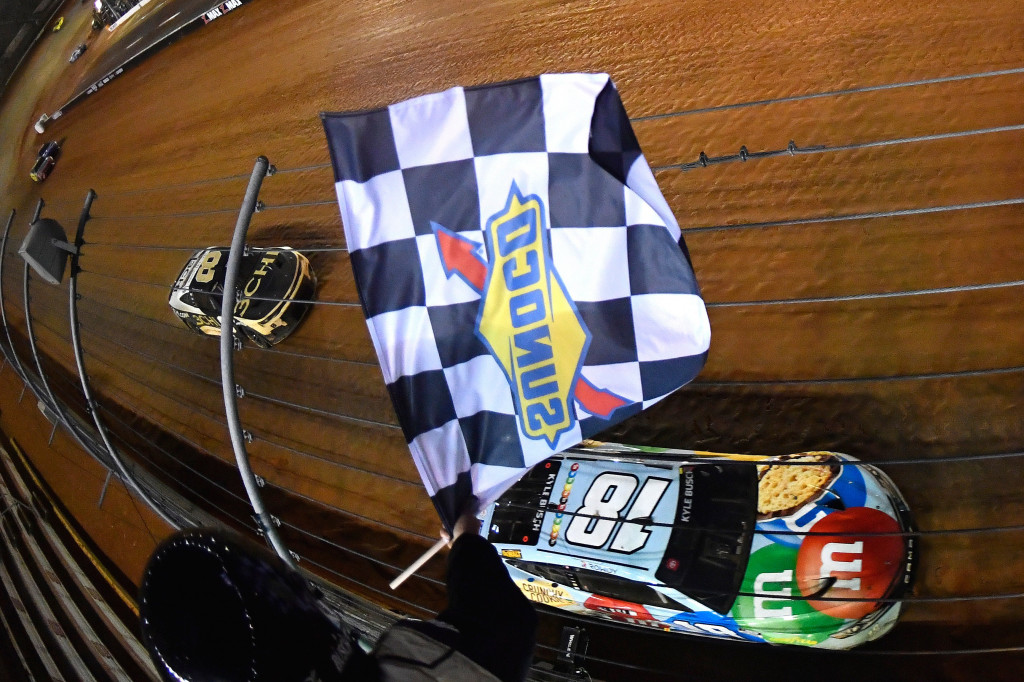 Auto Club Speedway
NASCAR is taking its 75th anniversary tagline "Always Forward" to the construction site as well as it will sadly be the last race for Auto Club Speedway on February 26th in its two-mile configuration before being temporarily taken off the schedule to be reconfigured into a half-mile track on the same site with the race venue not set to return to the NASCAR schedule until after 2024.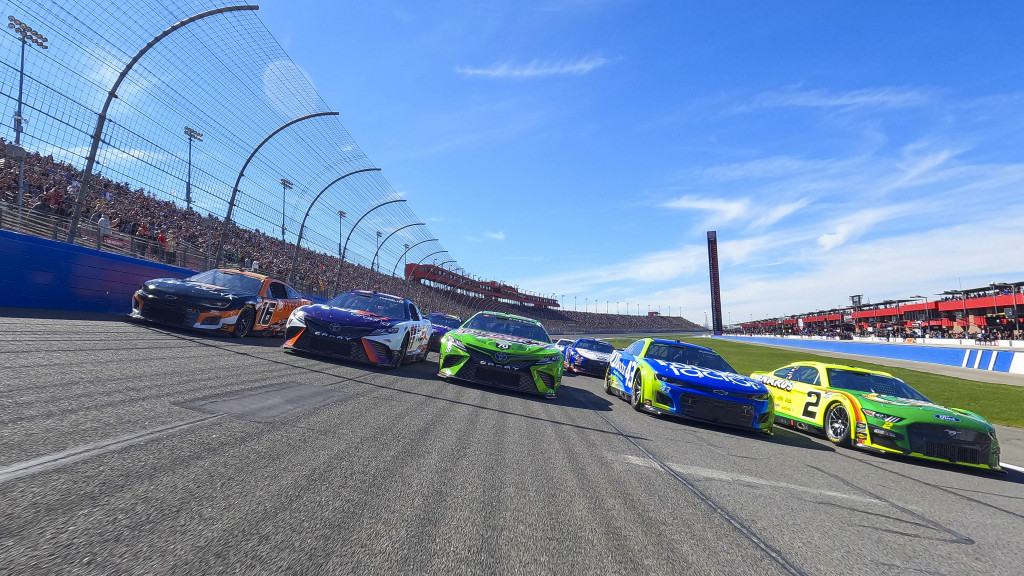 Driver changes
Kyle Busch
By far the biggest driver change this season is the switch of two-time Cup champion Kyle Busch from leading Toyota team Joe Gibbs Racing after racing for "The Coach" for 15 years, to Richard Childress Racing's Chevrolet team.
Busch was unable to secure new sponsorship with Gibbs after M&M's announced in the 2021 off-season that they were pulling out of the sport. Busch replaces RCR hotshot Tyler Reddick after he controversially signed a contract with Denny Hamlin's 23XI Racing to drive for them starting in 2024 without consulting with Childress. This resulted in Childress removing Reddick from his seat early as he was due to race for RCR still for the 2023 season.
Kyle Busch returns to Chevrolet after starting his Cup Series career with them in 2004 with Hendrick Motorsports until 2008 when he went to Toyota's JGR. It is a huge loss for Toyota, having lost their most successful NASCAR driver, with Busch winning the first Cup Series race with them in 2008 at Atlanta Motor Speedway, and having won the 2015 and 2019 Cup Series championships with them.
Tyler Reddick
Luckily for Reddick, Denny Hamlin, who ironically drives for JGR, had the contract brought forward to have him race for him this season instead of having to sit the year out. This became possible after 2004 Cup Series champion Kurt Busch announced he would no longer be racing full-time after not being able to return to race for 23XI Racing following a serious injury he received during qualifying for the M&M's Fan Appreciation 400 at Pocono Raceway last July. Kurt Busch remains a key part of the 23XI Racing operation.
Ty Gibbs
Ty Gibbs, the grandson of Joe Gibbs, replaces Kyle Busch at Joe Gibbs Racing and will compete full-time this season after he filled in for Kurt Busch last season competing in 15 Cup races for 23XI Racing. Ty Gibbs won last year's Xfinity Series Championship after controversially spinning out teammate Brandon Jones at Martinsville Speedway the week before, preventing him from having the chance to make the Final 4 at Phoenix to compete for a championship.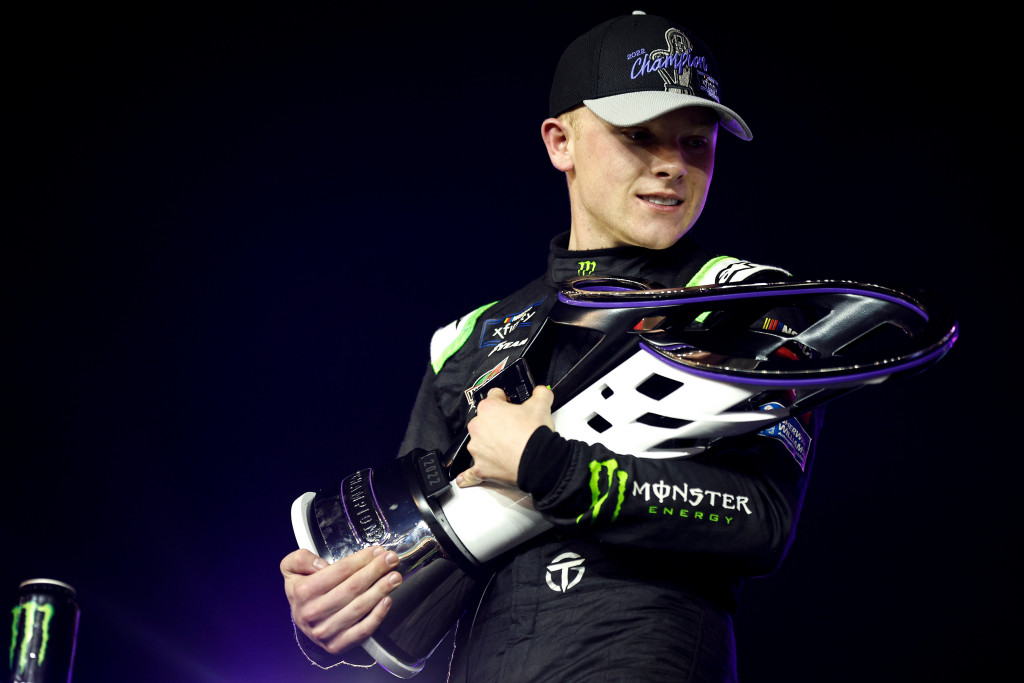 Tragically, Ty's dad Coy Gibbs, a much beloved long-time member of the Joe Gibbs Racing family, suddenly passed away the day after he watched his son win the championship and be loudly booed by fans. Ty Gibbs has been through an incredibly difficult time but is now all set to go for the 2023 season.
Ryan Preece
Ryan Preece returns to the Cup Series full-time after he was left without a ride after the 2021 season. He replaces Cole Custer who's performance was mediocre at best across his three seasons with Stewart-Haas Racing, only bagging one victory at Kentucky Speedway in 2020. It's not all doom and gloom for Custer however, as he will still race part-time for Stewart-Haas Racing in the Xfinity Series.
Jimmie Johnson
Seven-time Cup Series champion Jimmie Johnson, to the world's excitement announced in the off-season he had become a co-owner at Petty GMS Motorsports, now renamed to Legacy Motor Club, and would also race on a part-time schedule for them including the Daytona 500 and the Chicago street course.
Jimmie Johnson will also compete in this year's Le Mans 24 Hour race as part of NASCAR's Garage 56 program alongside the 2009 Formula 1 World Champion Jenson Button and 2010 Le Mans 24 winner Mike Rockenfeller.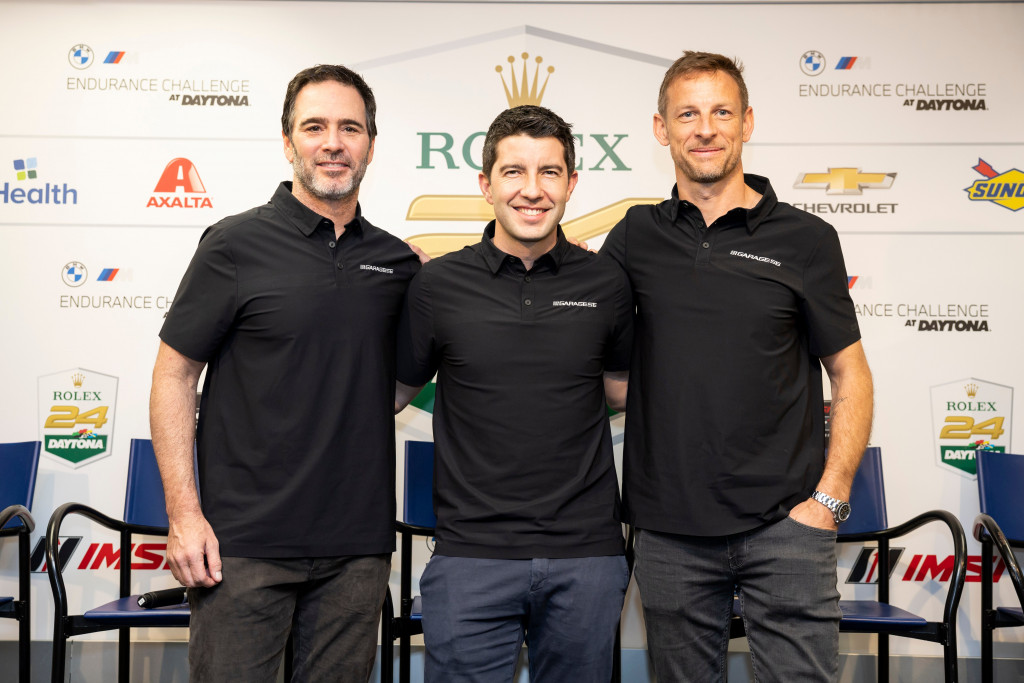 AJ Allmendinger
Kaulig Racing have promoted AJ Allmendinger to a full-time Cup ride this season alongside Justin Haley after competing part-time only in the Cup Series after the 2018 season when he then raced for JTG Daugherty Racing and joined Kaulig's Cup program the following year. He brought Kaulig success when he won the Cup Series race at the Indy Road Course in 2021. This was his second Cup win after earning his first at Watkins Glen in 2014.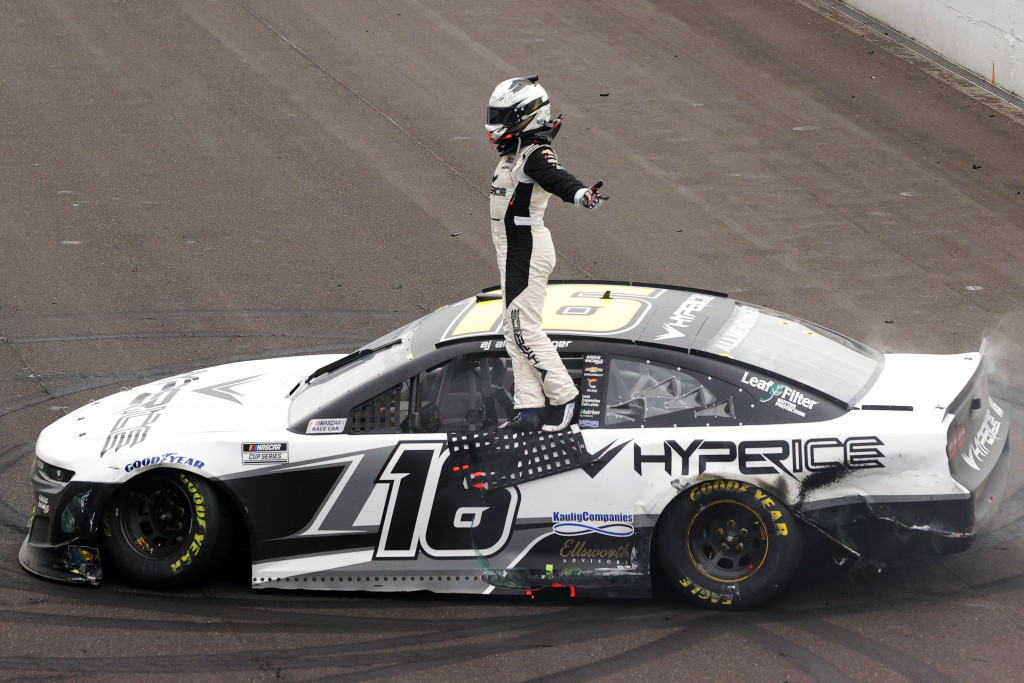 Noah Gragson
Noah Gragson, the 13-time Xfinity Series winner, replaces Ty Dillon at Legacy Motor Club after competing for JR Motorsports in the Xfinity series from 2019-2022. Gragson is another fresh driver like Ty Gibbs that we could see some outstanding performances from this year. The Las Vegas native has already competed in a handful of Cup races for Beard Motorsports and Kaulig Racing over the last two seasons.
Ty Dillon
Ty Dillon, while having one of his strongest season performances last year, including at Talladega and the Bristol Dirt Race, did not perform consistently enough compared with teammate Erik Jones but has found himself a new home at Spire Motorsports with new teammate Corey LaJoie, joining the teams ambition to become a more competitive car this year. Ty is more motivated than ever to prove to everyone he belongs in the Cup Series and at the front. He will also race a part-time schedule for his grandfather Richard Childress in the Xfinity Series racing the infamous No. 3 car.
Josh Bilicki
Ty Dillon replaces Josh Bilicki who will now race part-time for Live Fast Motorsports who have switched from Ford to Chevrolet. It will be Bilicki's seventh year in Cup.
Zane Smith
Zane Smith will run a select number of races this year for Front Row Motorsports with six of his seven starts replacing Todd Gilliland, who is good friends with the 2022 Craftsman Truck Series Champion, forcing Gilliland to find new rides for those races in order to compete full-time this season and be eligible for a championship run. The two will race alongside each other as teammates for Front Row for the Daytona 500.
Austin Hill
Austin Hill will attempt six Cup Series races with Beard Motorsports for 2023 including the Daytona 500 and Chicago street course.
Driver Updates
Kevin Harvick
In the off-season Kevin Harvick announced that 2023 would mark his final season in the NASCAR Cup Series before retiring following a 23-year run in the Cup Series. He will join the FOX Sports Booth NASCAR alongside former Stewart-Haas Racing teammate Clint Bowyer.
Harvick has accomplished a lot, including taking the 2014 Cup Series championship, winning the 2007 Daytona 500, and helping take the sport out of a tragically difficult time when he took over the Richard Childress Racing seat, making his Cup debut in 2001, following the passing of seven-time Cup champion Dale Earnhardt Sr. after a serious crash in the 2001 Daytona 500. Harvick, a highly respected voice in the garage, will surely continue to voice his opinion about all things NASCAR this season too.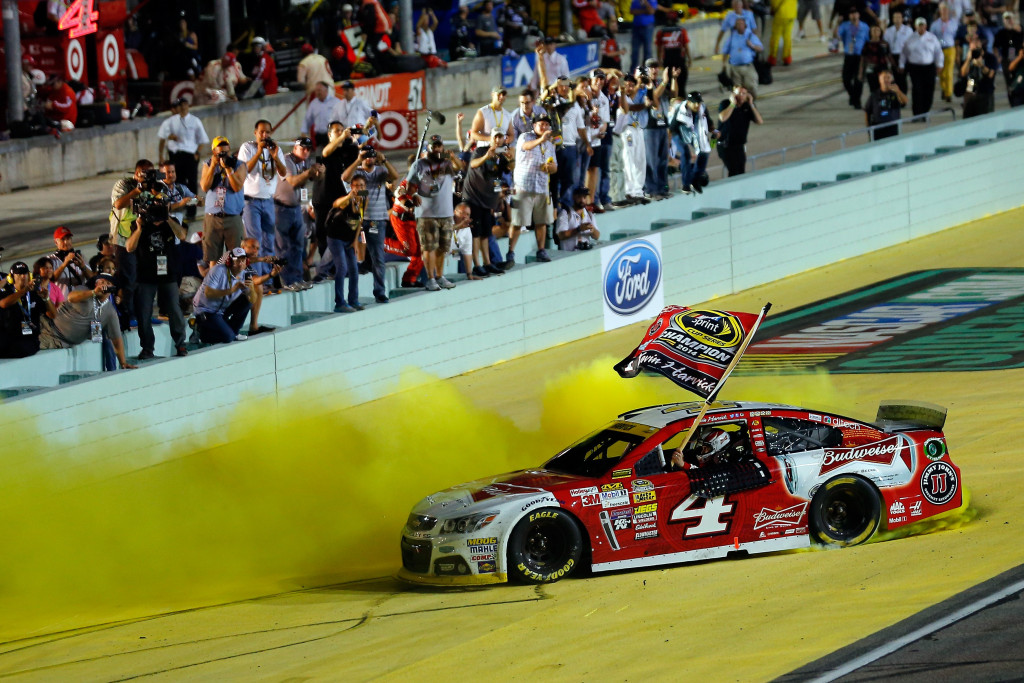 Joey Logano  
The Team Penske driver from Connecticut, will attempt to go back-to-back for Cup championships this year after becoming a two-time Cup champion last season. He took four wins on his way to his second title, in addition to winning the inaugural LA Clash at the Coliseum exhibition race at the start of the season, including the inaugural World Wide Technology Raceway Cup race and winning the Championship 4 race at Phoenix. The 2015 Daytona 500 winner earned his first Cup championship in 2018.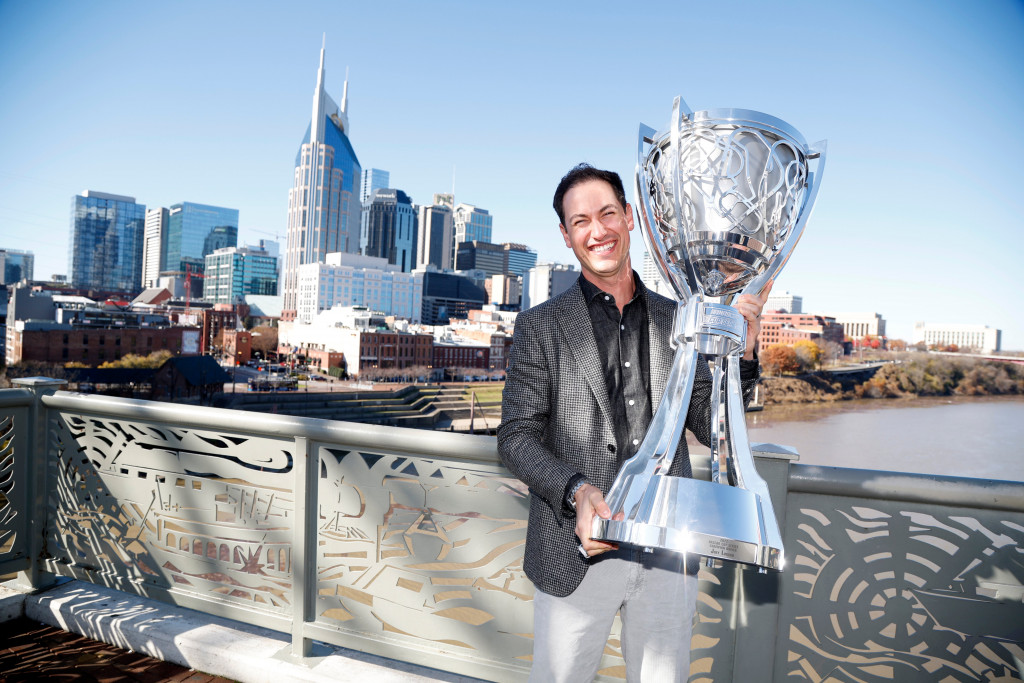 Harrison Burton
Harrison Burton, son of former NASCAR Cup Series driver and now NBC Sports commentator Jeff Burton, comes off his rookie season with only two-top 10's with him struggling to be seen in his first campaign in the Cup Series. Driving for the famed Wood Brothers, who have a technical alliance with Team Penske, Burton will be expected to step up this season and deliver a more competitve performance.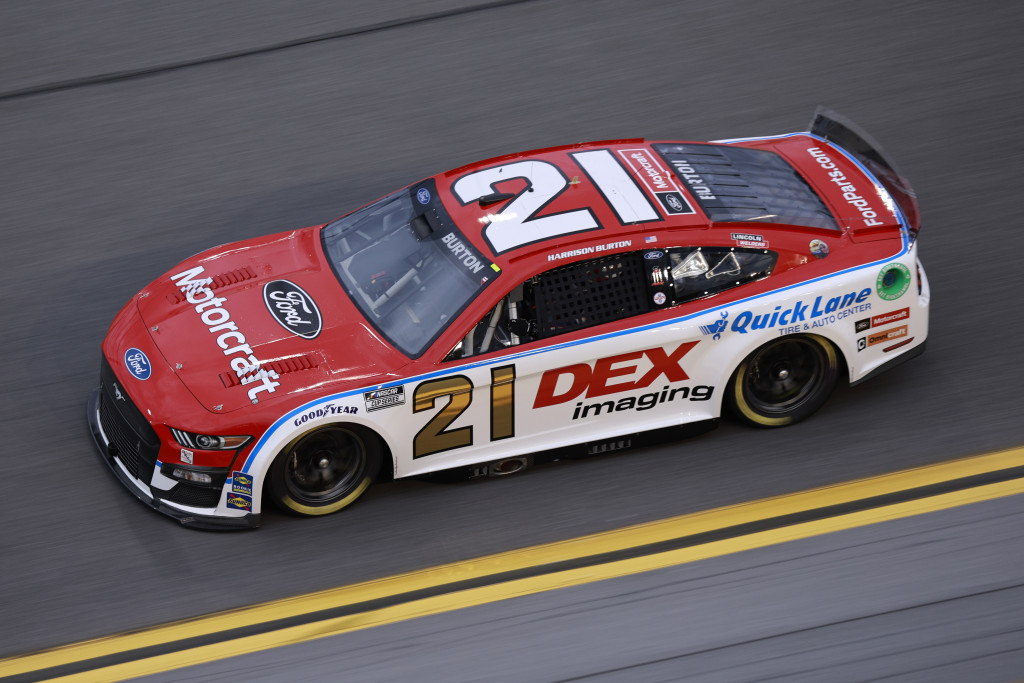 Rule changes
Wet weather tyres
There is a whole roster of rule changes that aims to improve the racing and keep the cars on track. No more exciting is the addition of wet-weather tyres being permitted at several tracks of one mile or less including the LA Coliseum, Martinsville Speedway, New Hampshire Motor Speedway, North Wilkesboro Speedway, Phoenix Raceway, and Richmond Raceway.
Officials tested wet weather tyres at Martinsville's 0.526-mile short track in March 2021 and June 2022. Windshield wipers will also be required on the cars for these tracks but only starting with the Phoenix Raceway race in March.
Stage breaks
Road course races will no longer have mandatory caution periods during stage breaks. Instead, the race will continue under green at the stage break with stage points being given out as normal at the end of the stage-ending lap. With the removal of mandatory stage break cautions, this brings back the prospect of having entire green-flag races with only organic strategies influencing them.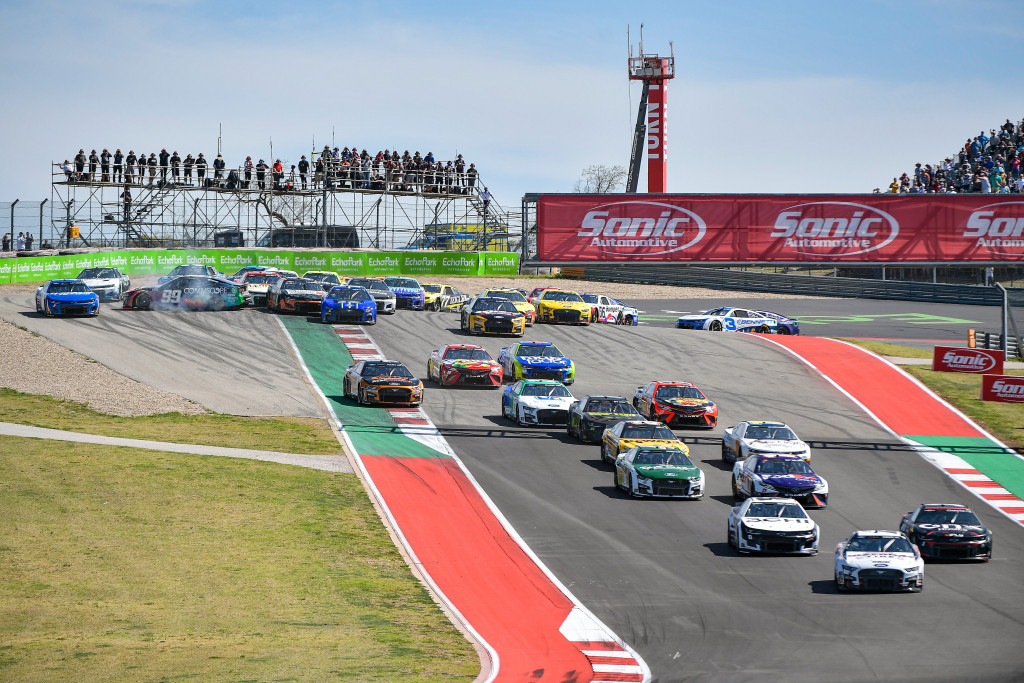 Loose wheels
Loose wheels became a thorn in teams' sides last season. Thankfully, there will no longer be any four-race crew chief suspensions for loose wheels. Instead, pass through penalties under green or being sent to the tail end of the longest line under yellow will be given out with however NASCAR have said: "If the wheel breaks free outside of pit road, the new rules guidelines mandate a two-lap penalty, plus a two-race suspension for two crew members."
Choose rule
Drivers will now be able to choose which lane they restart on during races at superspeedways and dirt tracks. This adds Daytona International Speedway, Talladega Speedway, and the Bristol Dirt Race to the list of eligible tracks.
Hail Melon move
Ross Chastain's "Hail Melon" move at Martinsville Speedway last season, where he wall-rided around turns three and four like it was an EA Sports NASCAR video game to gain enough positions to qualify for the championship 4 in Phoenix, has been clamped down by NASCAR due to safety concerns.
There will be a time penalty handed out to anyone who tries to make the move. Still, it became one of NASCAR's most iconic moments in history becoming the most viewed moment of NASCAR in a matter of days via social media.
Playoffs
Little has changed to the playoff structure despite calls from fans to have it changed, such as cycling the championship 4 race destination, other than making it so that drivers will no longer be required to be in the top 30 in points to be eligible for the playoffs.
Damaged Vehicle Policy
Teams will now be see a seven-minute repair clock instead of five for working on the car on pit road under the damage vehicle policy.
Safety changes
Safety became a huge talking point last season after serious concussions caused by crash impacts fell upon the drivers Kurt Busch, while qualifying at Pocono, and Alex Bowman during the Texas Motor Speedway race, as well as serious car fires experienced by Kevin Harvick and Brad Keselowski due to rubber build up in the wheel well. In addition, many drivers complained of hard impacts during crashes throughout the season with driver such as Harvick, Kyle Busch, and Noah Gragson concerned for their own safety.
Chassis
This season, teams will use new centre and rear clips on the car chassis, with both sections modified to better absorb rear impacts.
NASCAR stated: "The improved 2023 design features the removal of some bars, a reduction in the thickness of some tubing and adding pivot points called "triggers" in the structure to encourage deformation while protecting both the oil tank and fuel cell."
Data collection
NASCAR are mandating new incident data collection systems on all Cup cars for 2023. Dr. John Patalak, NASCAR's Vice President of safety engineering said: "It is a completely new system from the ground up. This will give us more data channels, will give us dedicated GPS data as far as the speed of the vehicle, and we'll have a lot of those things all synchronized in time."
Some drivers will also voluntarily wear mouthpiece sensors this season, continuing from 2022, which provide vital information about the driver's bodies during the crashes as well as the race in general.
Foam
The SFI-approved foam that surrounds the driver's head has been improved to better protect the drivers from injury, addressing the most significant heights, positioning and gaps that best protect the driver's head in a crash.
75th anniversary
Longtime NASCAR executive Mike Helton, talking about the 75th anniversary 2023 season said: "It's kind of indicative going into 2023, [that] our 75th anniversary, with the uniqueness of the LA Coliseum for the Clash and then the Chicago Grant Park race because it all signals we've been doing this for 75 years, but one of the ways we figured out how to do it for 75 years was to stay fresh and current."

NASCAR President Steve Phelps furthered the sentiment by saying: "Our fans have told us again and again and again, they want schedule variation. So, whether we're going to North Wilkesboro for the All-Star race, or to the Chicago street course, in our 75 years we've never raced on the street ever, so you're talking about milestones."
NASCAR 2023 has the most diverse schedule ever seen for a season in decades, with arguably the most competitive driver line-up to date. In the modern era, and most certainly in the playoff era, it's not just an exciting time to be a NASCAR fan on it's 75th anniversary, it's the best time to be a NASCAR fan.
We cannot wait to cover the 2023 NASCAR Cup Series season for you here at ThePitCrewOnline!
Featured Image: NASCAR's 75th Anniversary logo (Photo by NASCAR)