Scott Dixon set a sensational four-lap average of 234.046mph in the fast six to take his fifth Indy 500 pole, braking the Indy 500 pole speed record held by Scott Brayton's 1996 233.718mph run. Dixon's time was the second fastest qualifying run in Indy 500 history, only coming behind Arie Luyendyk 1996's bump day qualifying run of 236.986mph.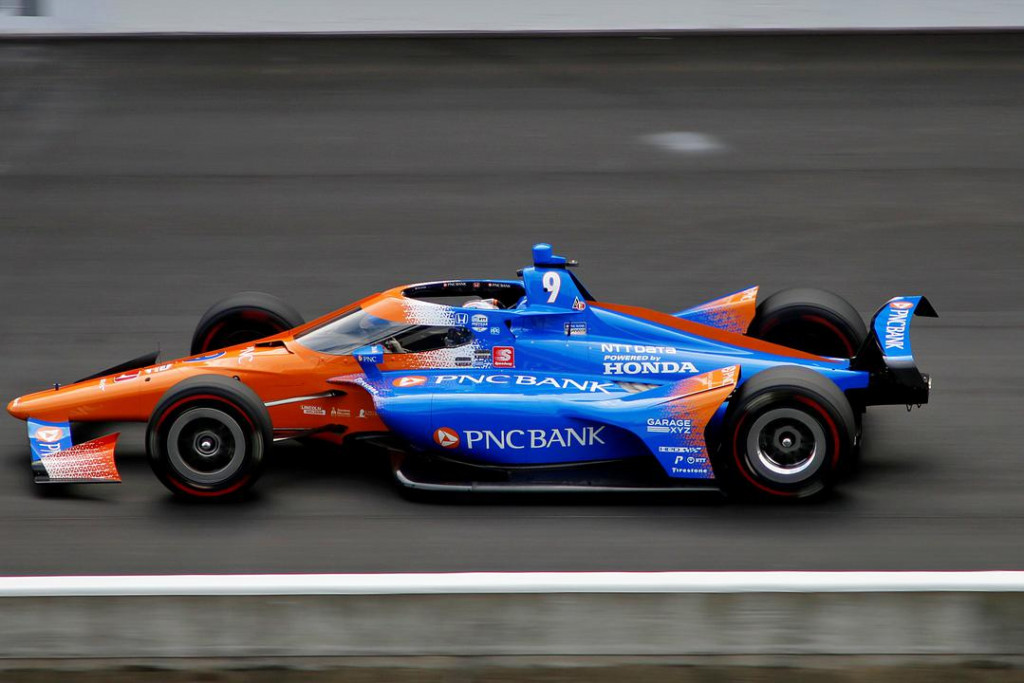 Dixon was the last car to go out in the fast six and had teammate Alex Palou's four-lap average of 233.499mph to beat for the pole. Dixon not only managed a 234mph plus average on his first lap but also his second with averages of 234.437mph and 234.162. The Chip Ganassi Racing driver earned back to back poles on Sunday, and is now second for all-time Indy 500 poles, only behind Rick Mears's six.
Talking to NBC's Marty Snider, the 2008 Indy 500 winner said: "This is what this place is about, it's so amazing."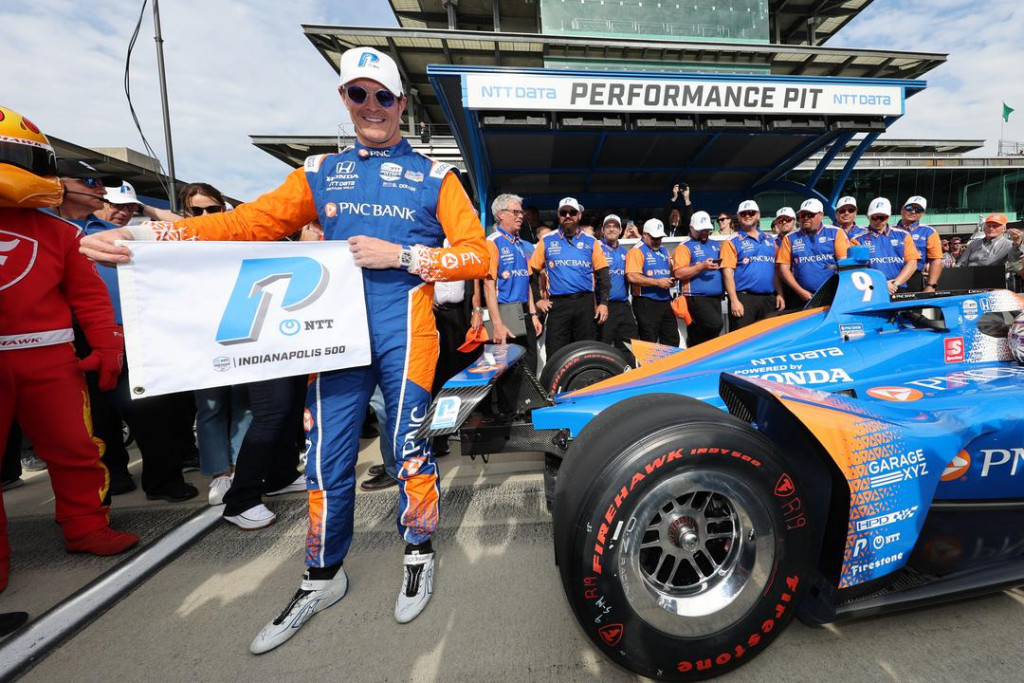 Instead of the usual fast nine qualifying format, pole day was decided by two qualifying sessions that is used during the rest of the IndyCar season, the fast 12 followed by the fast six, for the first time.
In the fast 12, Jimmie Johnson, in turn one on lap one, understeered before getting a snap of oversteer and was mere inches from hitting the wall before evasively driving away from the wall in the short shoot. Johnson's first lap was a 229.911 but by pedalling the throttle, came back to earn a four-lap average of 231.264mph, qualifying 12th. Johnson said to NBC that he had wanted to run full throttle for the entire first lap but the "tricky conditions" and "inexperience" caught him out.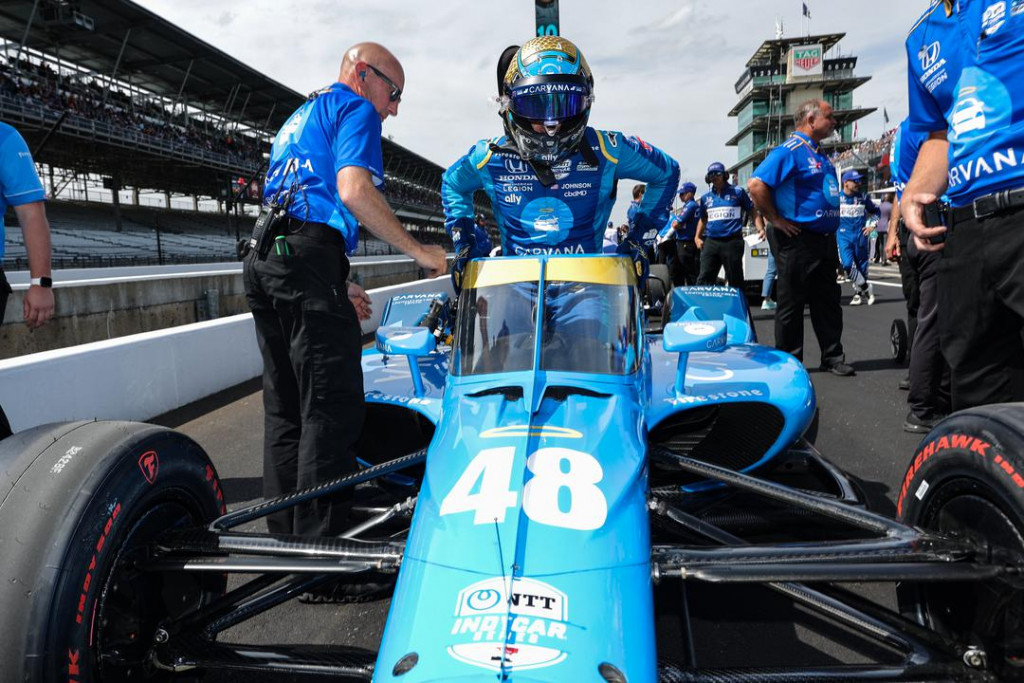 Will Power, the sole Team Penske driver to make the fast 12, qualified 11th with a 231.534mph average but nearly hit the turn one wall twice on laps one and three. Sato qualified 10th with a consistent run of 231.670mph.
Romain Grosjean nearly smacked the turn one wall on lap two and appeared to be running light on downforce. The Indy 500 rookie managed to qualify 9th with a 231.999mph average. Talking to NBC afterwards he said "that was scary."
The fight for making the fast six was very much on for the Arrow McLaren SP drivers of Felix Rosenqvist and Pato O'Ward. Rosenqvist's tricky handling Chevrolet managed a 232.182mph that initially put him sixth but O'Ward went faster with a 232.705mph average. Neither would end up making the fast six as Rinus VeeKay, the last driver to go out after setting the quickest four-lap average on Saturday, would go second overall after setting a four-lap average of 233.249mph including a first lap of 234.099mph.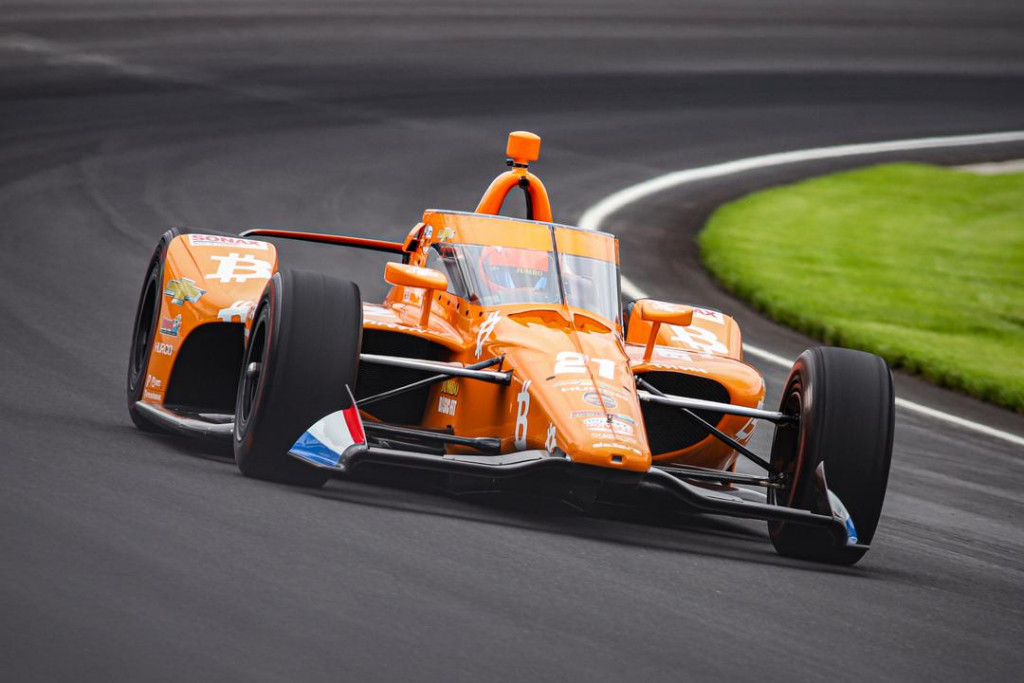 The top six from the fast 12 would be made up of four Chip Ganassi Racing and two Ed Carpenter Racing cars. All of their times in the fast 12 had been in the 233mph plus average range. Tony Kanaan on a very consistent run did a 233.022mph average putting him sixth. Indiana native Ed Carpenter went fifth with a 233.073mph four-lap average including a first lap of 234.244.
Marcus Ericsson went fourth with a 233.166mph four lap average, Palou went third with a smooth run of 233.347mph and Dixon to nobody's surprise went to the top with a 233.510mph four-lap average in what had been a very consistent run.
The fast six qualifying session was a battle between the Chip Ganassi Racing Honda's of Dixon, Palou, Ericsson and Kanaan, and the Ed Carpenter Racing Chevrolet's of VeeKay and Carpenter.
Despite the cooling conditions, and the increase in cloud cover, both Ericsson and Kanaan would go slower on their fast six runs, only managing a 232.764mph and a 232.372mph four-lap average respectively, qualifying fifth and sixth although Ericsson did have a super smooth run, making him a car to watch out for in Sunday's race.
Carpenter would be incredibly consistent compared with his fast 12 time by completing a four-lap average of 233.080mph, putting him fourth overall.
The top three from the fast six would be VeeKay, Palou and Dixon. VeeKay was racing to be the youngest Indy 500 pole sitter in history but would have to settle with a third best average of 233.385mph. Palou went out and did a 233.499mph four-lap average including a first lap of 234.048mph, only to get beaten by Dixon's recording breaking 234.046mph four-lap average.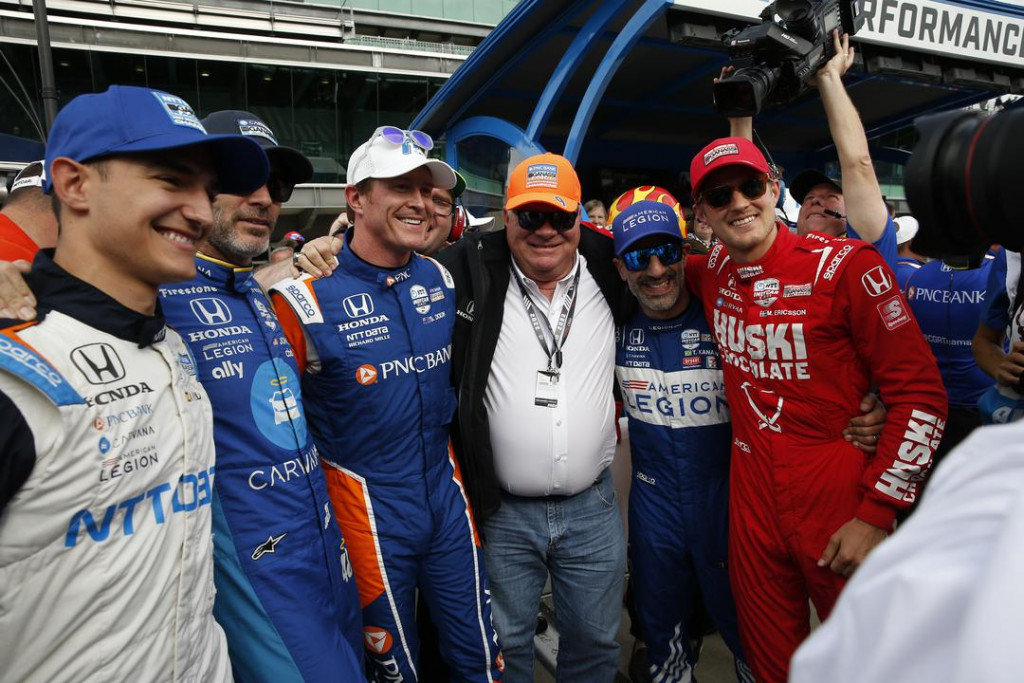 Dixon, Palou and VeeKay will make up the front row for this weekend's Indy 500, making it the fastest front row in Indy 500 history.
The next on track session for the IndyCar Series at Indianapolis Motor Speedway will be on Friday for Carb Day and the Pit Stop Competition, ahead of Sunday's 106th running of the Indianapolis 500.
The full qualifying results are as follows.
Fast 12: 1st Scott Dixon (233.510), 2nd Rinus VeeKay (233.429), 3rd Álex Palou (233.347), 4th Marcus Ericsson (233.166), 5th Ed Carpenter (233.073), 6th Tony Kanaan (233.022), 7th Pato O'Ward (232.705), 8th Felix Rosenqvist (232.182), 9th Romain Grosjean (231.999), 10th Takuma Sato (231.670), 11th Will Power (231.534), 12th Jimmie Johnson.
Fast six: 1st Scott Dixon (234.046), 2nd Álex Palou (233.499), 3rd Rinus VeeKay (233.385), 4th Ed Carpenter (233.080), 5th Marcus Ericsson (232.764), 6th Tony Kanaan (232.372).
Featured Image: Scott Dixon celebrates capturing his fifth Indy 500 pole and breaking the record for the fastest pole speed in Indy 500 history (Photo by Joe Skibinski/Penske Entertainment)