What is most unique about Red Bull's junior driver programme is that it predates the team itself. Founded in 2001, three years before the Austrian team would ever enter a grand prix, it is the second oldest programme in motorsport solely dedicated to grooming young drivers to become future stars of Formula 1. The team recruits promising drivers with the proviso of funding and sponsoring their fledgling motorsport careers in junior categories. Providing them with additional physical and mental training is an invaluable asset to their career progression. And the past dictates that it has been a worthwhile venture for Red Bull.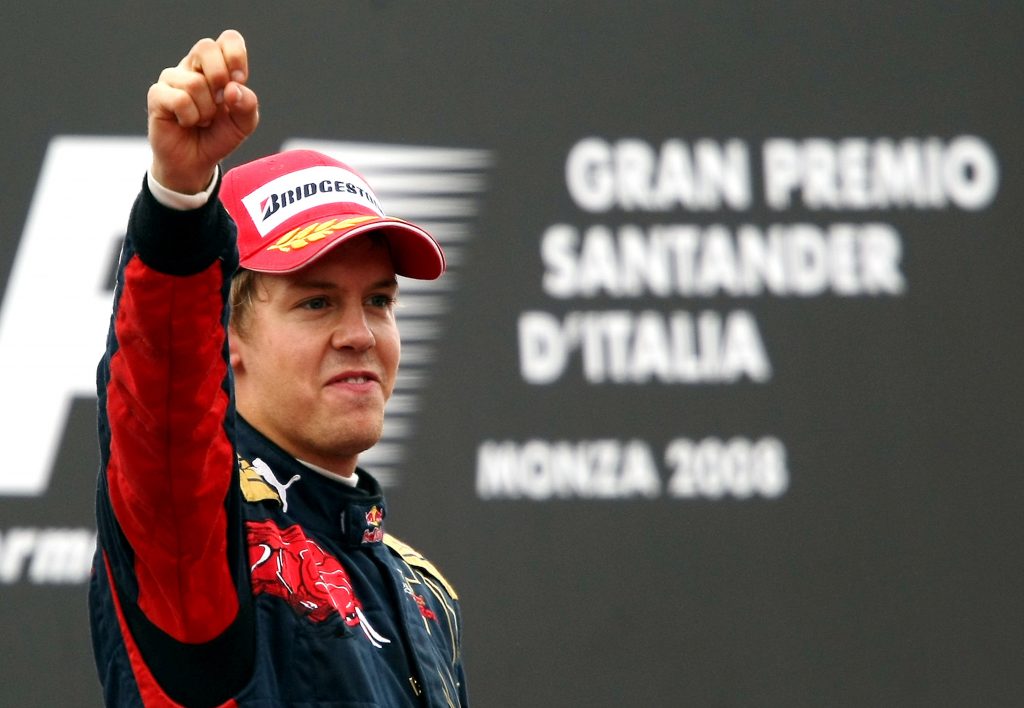 The Red Bull Junior Team has achieved remarkable success. One Sebastian Vettel, signed to the programme in 2002, won four world championships with Red Bull Racing, proving irrefutably that the programme works. It has also produced two more Formula 1 race winners, Red Bull's current line-up; Daniel Ricciardo and Max Verstappen. What is most impressive about the programme is the amount of drivers it has managed to take all the way to Formula 1. Ten drivers have graduated to the top flight of single seater racing, though not all of them went on to win races or championships, it is an exceptionally high number of junior drivers to make it to F1.
Red Bull have been aided massively by their acquisition of the Minardi Formula 1 team in 2005, which they renamed 'Scuderia Toro Rosso' and rebranded the outfit into their sister team, run for the purpose of developing their young drivers further. Usually running in the midfield, the team offers young drivers Formula 1 race experience, with the view to eventually move them up to the Red Bull Racing team, if and when they feel they are ready. This is an asset that other teams have tried to replicate, but never to the same degree of success. A common problem for young racers is that often there isn't the space for them, but Red Bull's use of Toro Rosso circumvents this issue slightly, by giving Red Bull four seats they can place their drivers in, instead of the usual two.
The Red Bull Junior Team currently consists of five drivers, competing in four different series. The longest serving current member is Pierre Gasly, 2016 GP2 champion and recent race winner in Super Formula, has been a part fof the team since 2014. Gasly is also touted as a contender for a Toro Rosso seat in 2018. Finnish driver Niko Kari, currently competing in GP3, and Richard Verschoor, racing in both the Toyota Racing Series and Eurocup Formula Renault 2.0, are in their second year with the programme. While Dan Ticktum and Neil Verhagen are newcomers to the Red Bull Junior Team, both driving in Eurocup Formula Renault 2.0, alongside Verschoor. With the exception of Gasly, none of these young drivers have been with the programme for a significant amount of time, which is one of the striking things about the Red Bull Junior Team.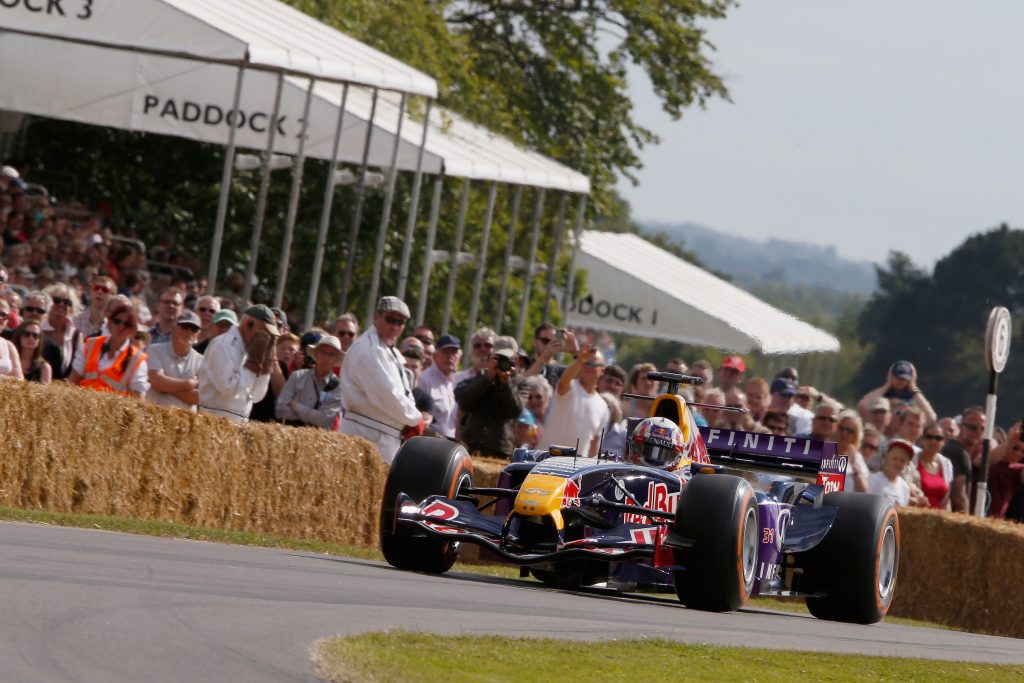 Whilst ten drivers might seem like a large number of drivers to take all the way to Formula 1, since its creation in 2001 the Red Bull Junior Team has had sixty-one different drivers on its books at even given time – not including the five currently part of the team. And most young drivers only stay with the team for a year or so before either leaving or being dropped. There are a few exceptions, but on the whole, there is an unusually high turnover of drivers entering and leaving the programme.
The mission statement of the Red Bull Junior Team states that their drivers are under 'permanent pressure to perform', and this is clearly the case. Often if a driver has an off-season, or fails to live up to the standards set by Red Bull, they are swiftly dropped. It is very clear that the young drivers in the programme are in a precarious position, with no guarantee of a secure place in the future.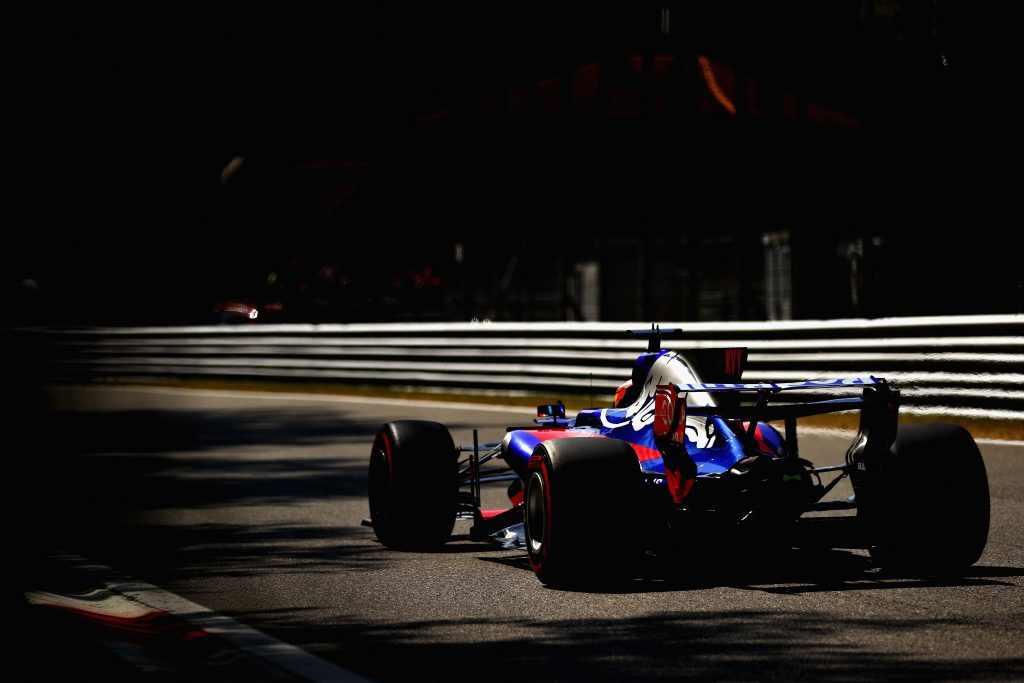 Being dropped by a programme such as Red Bull's can be detrimental to a young driver's career. One of the reason why places on Formula 1 teams' junior programmes are so sought after is because of the financial backing teams can provide. Something which is essential for drivers who do not come from wealthy backgrounds or have ample sponsorship deals. For drivers such as these, to suddenly lose their backing could spell the end of their Formula 1 dream, or even their racing career.
There are also cases where drivers who were dropped by Red Bull have gone on to have very successful motorsport careers outside of Formula 1, proving that Red Bull were perhaps too dismissive of their talents when they had them on their books. This is apparent in the case of New Zealand born driver Brendon Hartley who spent four seasons in the Red Bull Junior Team before being rather harshly dropped in the middle of the 2010 season. Most recently, Hartley was part of the 2017 24 Hours of Le Mans winning team with Porsche, an achievement contrary to Red Bull's implications that he wasn't up to racing at the highest level.
The junior single seater circuit is littered with ex-Red Bull backed drivers, F3 title contender Callum Ilott and F2 entrants Alexander Albon and Sergio Sette Camara being a few examples, which is a sign of their merciless attitude towards their junior programme. But this is an ethos firmly engrained within the wider Red Bull motorsport programme. One only has to look at the infamous promotion of Max Verstappen to Red Bull, at the price of Daniil Kvyat's own Formula 1 career. It was a cut throat move, but it ultimately proved to be right one.
It should be no surprise that the Red Bull Junior Team has so many casualties, whilst it may seem unfair or even cruel, it is a technique that works perfectly for them. Ricciardo and Verstappen, both products of the Red Bull system, are widely considered the most competitive driver pairing on the grid and have the potential to bring the team any number of championships, if given the right machinery. There is no doubt that if Red Bull believe that their junior drivers have the ability then they will take them all the way.