Patrick Gruszka would race the Olympus Rally for the first time in his career two weeks ago. He would come out of the event third overall and first in the RC2 class. Find out about Gruszka's time at the event below.
What Was Gruszka's Favourite Moment At Olympus?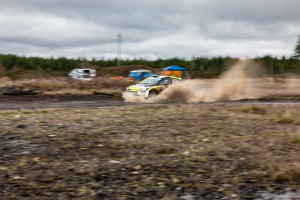 Patrick Gruszka would say his favourite moment of the Olympus Rally would be the railroad crossing on SS11 and SS12.
What Was Gruszka's Biggest Challenge?
The length of the stages at Olympus would be Gruszka's biggest challenge. As the stages were more of a marathon than what he has gotten used to.
Does Gruszka Have Any Regrets?
Patrick Gruszka would say he regrets not being brave enough at Olympus. He feels like he held back on some of the stages just to get the finish.
Did Gruszka Follow His Strategy?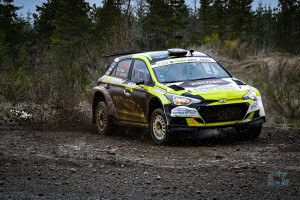 Gruszka would follow his strategy pretty well. As the main goal at Olympus was to finish and get points for the RC2 and National championships.
Was Gruszka Happy With His Final Position?
Gruszka would be happy with his final position of third. Although he feels he could've gotten second if he was a little less cautious.
Gruszka's Favourite Stage?
Patrick Gruszka's favourite stages at Olympus would be SS8 and SS10 Dayton.
What Can We Expect From Gruszka For The Rest Of The Season?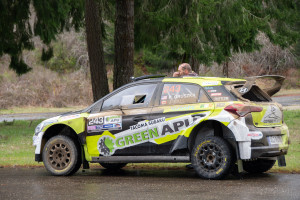 He hopes to have more good finishes. As well as trying to maintain the points lead in the RC2 championship with the hope of winning the championship.
A Valley Of First Times
Patrick Gruszka's first time competing at Olympus wasn't the only first for him this weekend. As he would also break out the back window without touching anything, drove a 30km stage, and drove a stage with rain, mud and fog on one stage.
Launching A Protest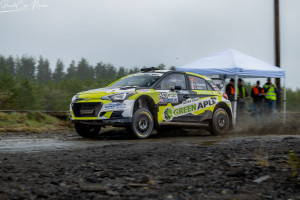 Patrick Gruszka would receive 3 minutes and 30 seconds in penalties at Olympus for speeding during transit. Gruszka would ultimately decide to protest this. As the speed limit wasn't posted on the advanced event packet given to the drivers and a truck was parked in front of the speed limit sign. Normally if Gruszka doesn't know the speed limit he sticks to recce speeds of about 30 mph. Gruszka alongside Michael Hooper and Lucy Block would win their protests for these penalties. Even with 3 minutes and 30 seconds removed from Gruszka's time, he would still remain in third behind Jeff Seehorn.
Photography Credits:
Hunter Courtin, Coachworksphoto: Instagram
Travis Gallatin, Gallatin Images: Instagram
Jacob Worrall Photo: Instagram
Aj Barker, PurpleCynMedia: Instagram
Mike Boyd, Quad Time Media: Instagram