On International Women's Day, and especially this year, it feels like a great time to celebrate the incredible women working in motorsport and give encouragement to future generations of women that will work in our industry.
I'm proud to be a woman working in motorsport and there is a great network of strong, brilliant women doing a wide variety of roles across the industry. Of course, the percentage is a lot smaller than men in the industry, but I do have confidence that as time goes by more women will enter as barriers are broken down and girls become more aware of their opportunities; which will happen if we increase the visible role models to spread the message.
There are many opportunities for women to get into motorsport in and what we need to do is educate girls that they have whatever opportunity they want and that they shouldn't feel like those jobs are unavailable to them because of their gender.
There are so many different jobs you can do in motorsport – from things like engineering and mechanics, to the media side of it in marketing and PR and, like me, presenting. Then there are roles from HR and finance to legal positions and health and fitness. The only barrier is perception and lack of visible role models. I feel there is starting to be a sea change in attitudes towards this and in girls studying STEM subjects, which is something I'm very passionate about as I studied biological sciences at university.
There are a couple of important initiatives at the moment promoting women in motorsport that I think are fantastic.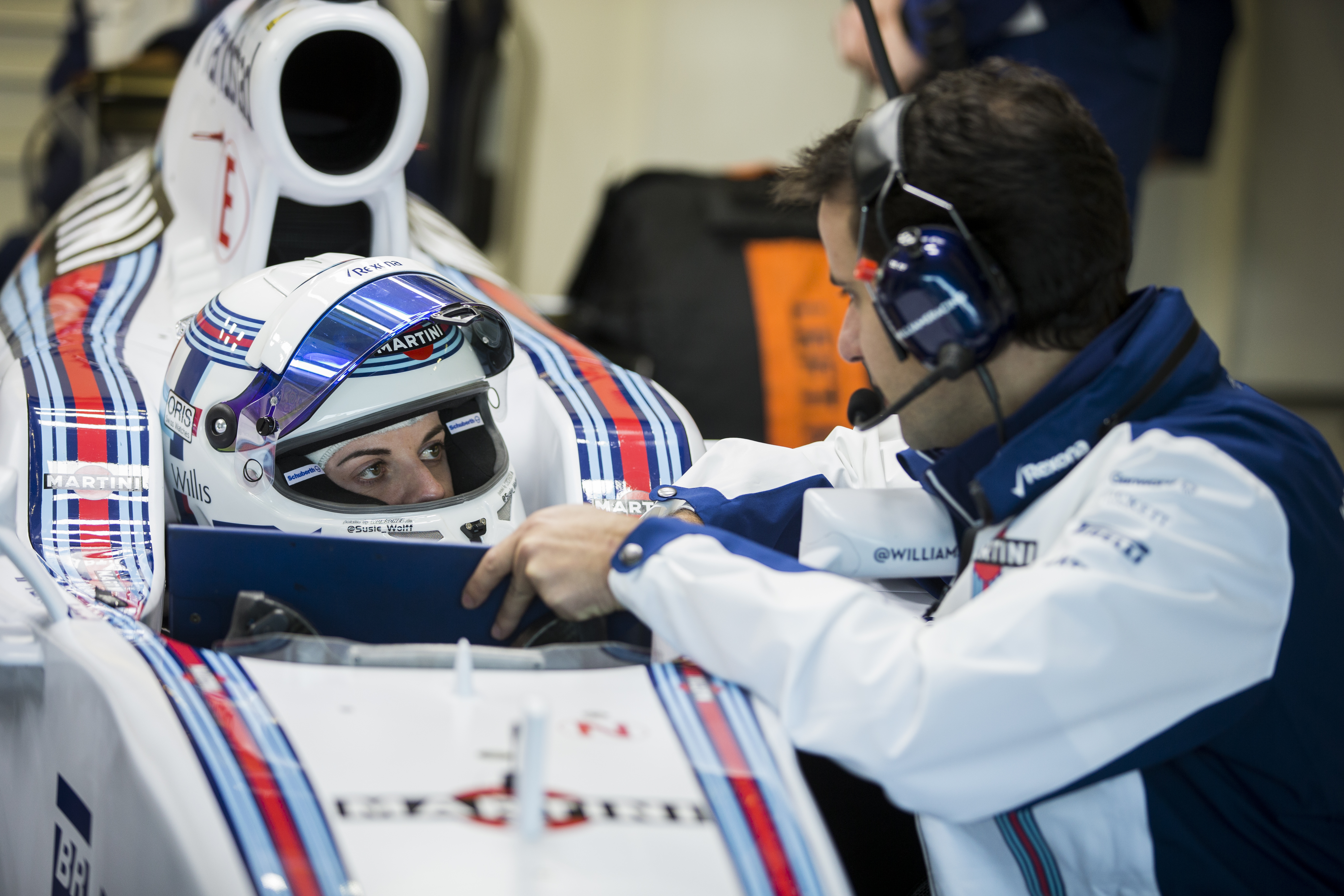 Racing driver Susie Wolff runs an initiative with the Motor Sports Association called 'Dare to be Different' which is a community to inspire girls who want to work in motorsport by providing access to these role models and connecting them in the industry. It shows that there is a great community of female talent in motorsport – we just need to make the world aware of it to help it grow.
The FIA (motorsport governing body) is also striving to do important work in this area and already has an FIA Women in Motorsport Commission, which aims to attract young women to motorsport. On 7th March this year, in recognition of International Women's Day the following day, the FIA will official launch its European Young Women Programme. This is a two-year project based on a cost-effective 'arrive and drive' karting slalom format in central urban locations. It will be promoted to young women between 13-18 years old in eight countries and the girls that progress with be supported by the FIA through a sporting and educational programme.
Make sure that you follow Nicki Shields:
Website: nickishields.com
Twitter:  twitter.com/nickishields
Instagram: instagram.com/nickishields/