It could be very easy to write off the 2017 Formula 2 season as something of a one horse race. But with twelve different podium finishers, and every team scoring points, it has been anything but. While Charles Leclerc may be grabbing all the headlines, it would be unfair to overlook some of the other drivers and teams who have been performing well this season. However, for every driver exceeding expectations, there have been those who have failed to deliver.
High Flyers
Perhaps an unexpected stand out star has been DAMS driver, Nicholas Latifi, who recently tested for Renault at the mid-season Formula 1 test at the Hungaroring. For the majority of his single seater career the Canadian has flown under the radar, performing well enough to pick up a few points here and there, but never delivering any results that made him stand out. This season has been something of a breakthrough for Latifi, picking up a win and five podium finishes on his way to a fourth place in the driver standings. What is perhaps most impressive about Latifi's season so far is that prior to the 2017 season, few had him pegged as a race winner, and expected his teammate Oliver Rowland to comfortably out perform him.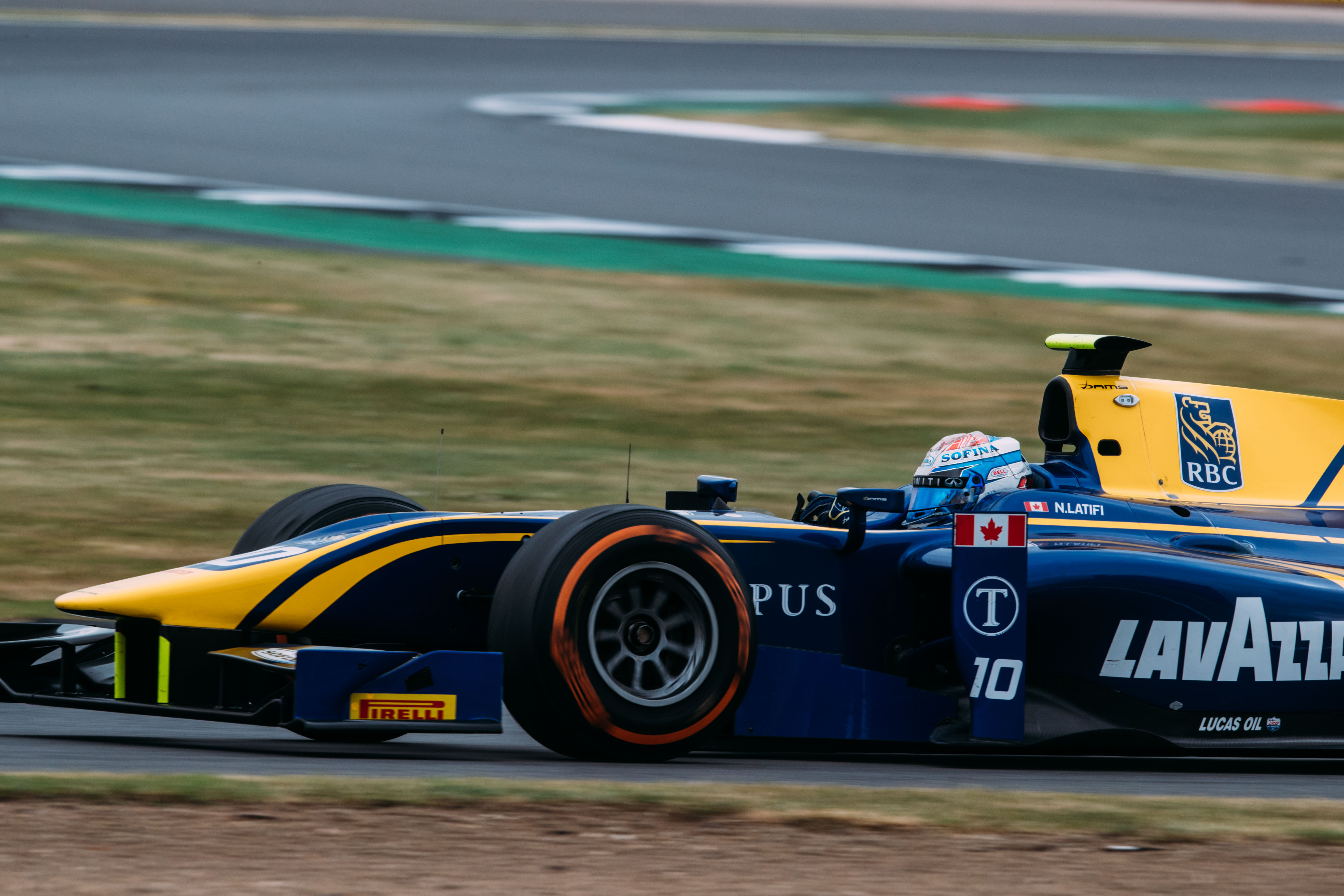 Whilst they may have been somewhat eclipsed by star of the season Charles Leclerc, his fellow GP3 graduates have certainly than measured up to their more experienced competitors. ART's Alexander Albon has acclimatised to the series well, showing consistency by scoring points in every round but Silverstone – with the exception of Baku, which he missed due to injury. The Thai driver needs to score more podiums to get on terms with his teammate, but considering it is his first season, he has surpassed expectations. Similarly, Nyck de Vries – who partnered Albon and Leclerc last year – started his season looking a little shaky, tyre management in particular being an issue, but has worked his way into his stride too, even earning himself a sprint race victory. If their respective teams can continue their form in 2018, and provided that both drivers stay in Formula 2, then it would not be surprising to see them as contenders for the championship next year.
In terms of team performances, DAMS and Russian Time have been far above the rest of the field in terms of consistent results and good performances from both of their drivers. They probably have the two strongest line-ups, but it looks set to be a two horse fight for the team title this year. Despite Leclerc's best efforts, Prema will struggle to stay on terms with their two rivals. Though the Italian team currently sits ahead of Russian Time in the standings, that is more to do with the below-average outing the Russian team had in Hungary. It is a particular impressive resurgence for DAMS who have struggled in GP2 since they won both the driver and the team title in 2014.
While not as consistent as their more successful counterparts, some credit has to be given to Pertamina Arden, who scored their first race win at this level since 2012, courtesy of Norman Nato. It is encouraging stuff for a team who have struggled badly in recent years. The team benefitted from an overhaul at the start of the season, and they will be pleased to see their hard work yielding the results they desire.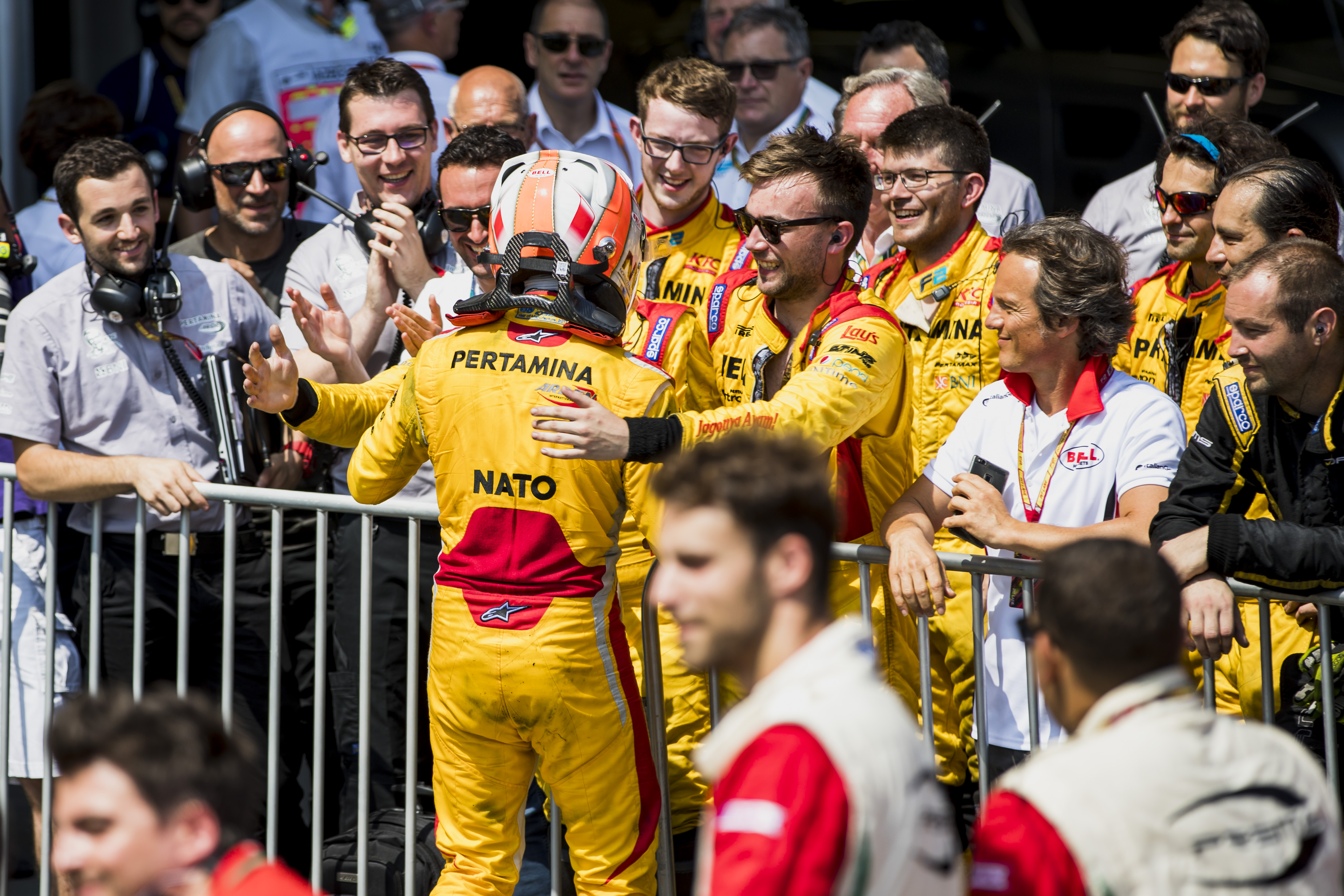 While he currently trails both Rowland and Leclerc, what is most impressive about Artem Markelov this season is how much he has improved since just 2016. The Russian used to be a driver synonymous with inconsistency, quick but always hampered by his overly aggressive driving style and tendency to lose his head. But this year he has been vocal about his focus on working to calm himself down and think about the long game, and it shows. Save for his failed overtake on Oliver Rowland in Hungary, his previous flashes of brilliance have turned into a fully fledged championship campaign, and has put him at the front of the field at this level for the first time in his career.
Above all, however, 2017 has been a story of one man; Charles Leclerc. The nineteen-year-old Monegasque driver as dominated qualifying and the feature races, and leads the championship standings by a very healthy margin of fifty points, displaying immense speed and mental strength along the way. With only four rounds and eight races left to run, you would be hard pressed to find someone willing to bet against him taking home the title in November – though he is on track to seal the deal well before the final round in Abu Dhabi.
Under Achievers
It may be a little harsh to consider Oliver Rowland's performance in Formula 2 underwhelming, but by the standards he set himself at the beginning of the season, it is just that. While none would claim he doesn't have the talent or the speed to claim the title, the twenty-four-year-old has been outshone by Leclerc – though his performance was somewhat unexpected. As someone who stressed the importance of bringing home the F2 title in order to progress up the single seater ladder, to be trailing by fifty points at this stage in the season makes his task very difficult indeed.
Since their entry into GP2 in 2005, Racing Engineering had developed a reputation of a team guaranteed to give their drivers the tools necessary to perform at the top end of the field. But last year's runners up currently sit in eighth in the team standings, with only twenty-nine points to their name. The Spanish team, and their drivers – Gustav Malja and Louis Deletraz – have been vocal about their struggles with set up and pace. While it is too late to rescue their form from previous seasons, the team can hope to use the summer break to finish their season in a better place than they are currently.
If Antonio Fuoco's teammate was anyone other than Charles Leclerc, then maybe his struggles this season would not be so glaringly obvious. Despite pulling out some promising qualifying performances, and scoring one podium in Austria, he has floundered while his fellow Ferrari Academy Driver has dominated the field. Regardless of how well his teammate is performing, he has not been as impressive as his fellow GP3 graduates – who, while struggling at first, have started to replicate their form from previous years. Just last year, Fuoco was involved in the GP3 title fight, driving for a team not as strong as his rivals', but a mistake-ridden run and lack of pace has seen him nearer the back of the grid.
The summer break offers a chance for recuperation and can provide a blank slate for some drivers and teams, and there is every chance for them to put to bed the demons of the first half of the season, and turn things around. Equally, there is nothing to say that those who are on top right now will necessarily remain so.