Luca Ghiotto won the Formula 2 sprint race at Yas Marina, the final race of the 2019 season and Ghiotto's last race in the series.
Ghiotto started third on the reverse grid behind polesitter Giuliano Alesi and Nicholas Latifi, his rival for second in the standings, but jumped straight to second as Latifi was bogged down by wheelspin off the line.
In the opening laps Ghiotto held back from challenging Alesi in order to preserve his tyres. Although this allowed Alesi to build up a substantial early lead, Ghiotto's strategy came to fruition when Alesi's tyres ran out of grip shortly after and started costing him two seconds per lap.
On lap 8 Ghiotto took the lead with an easy move on the struggling Alesi, and quickly built up a lead over the rest of the field. Once Alesi lost the position he started falling back down the field, losing second to Latifi on lap 10 and third to Callum Ilott a lap later.
Ghiotto held a comfortable lead for the remaining laps, helped by a pair of virtual safety cars on laps 17 and 19 (the first brought out by Sean Gelael and the second by Nikita Mazepin and Matevos Isaakyan coming together). By the chequered flag Ghiotto won by 7.2 seconds over Latifi.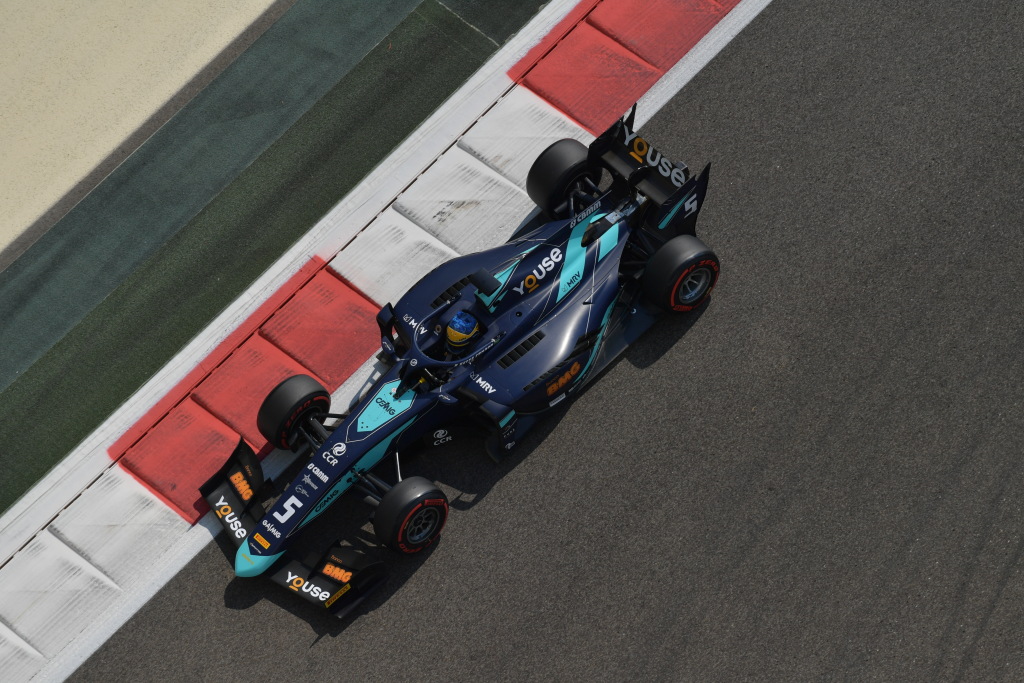 Yesterday's feature race winner Sergio Sette Camara had another strong race at Yas Marina.
He was dropped out of the points at the start by Mick Schumacher, but repassed the Prema a few laps later and gained another position when Guanyu Zhou dropped down the field to P11.
Shortly after half distance, Sette Camara made his way past the two Carlins of Louis Deletraz and Nobuharu Matsushita, who were locked in a tight battle between themselves for sixth. On lap 16 he then picked off Alesi and moved into fourth place.
His charge was hampered by the two virtual safety cars, but when racing resumed for the penultimate lap Sette Camara immediately reeled in Ilott to take third.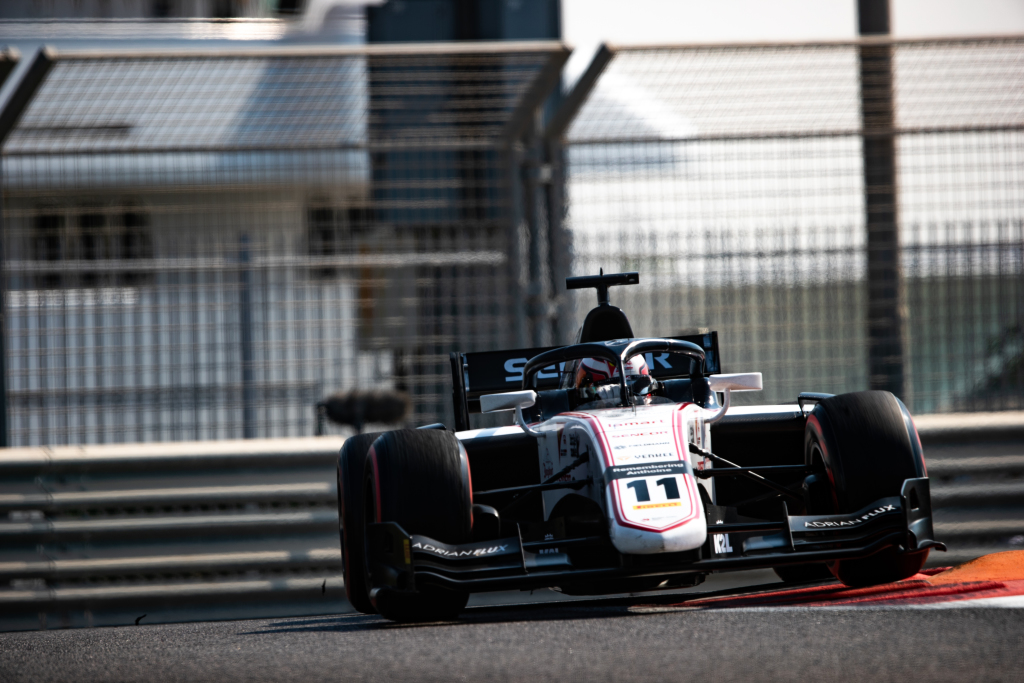 Ilott finished P4 and Alesi managed to hold onto P5. Deletraz won the intra-team battle at Carlin to take P6 from Matsushita, while Jack Aitken beat Schumacher to the final point in P8.
Artem Markelov was stopped by a gearbox problem on lap 11, joining Gelael, Mazepin and Isaakyan in retirement. 2019 F2 champion Nyck de Vries was P13, for only his third finish outside the points all year.
Latifi's second place, bolstered by the two points for fastest lap, was enough for him to secure the vice-champion position over Ghiotto by seven points. Sette Camara came close to overhauling Ghiotto for third in the standings, but ultimately fell three points short.
Aitken finished the season P5, and Matsushita managed to keep P6 ahead of Zhou by five points. Deletraz was P8, Jordan King P9, and the late Anthoine Hubert remained in the top 10 by three points over Ilott.