I'm all here for Formula One facts and stats. The more obscure they are, the better. So when Max Verstappen carved his name onto the walls of the sport's history with his first career pole position – the 100th driver ever to achieve the feat – last Saturday at the Hungaroring, the cogs began to twirl in my brain and Literally Some Wikipedia pages were opened. 
One thing led to another, and before long on a dreary Thursday evening I pondered this (get ready, this is an obscure one with a capital O): who in F1 history has ever taken one World Championship pole position, and one win under similar rules, but without both being at the same Grand Prix weekend? As it turns out, only five drivers have done it. Here's who they are.
1.  Robert Kubica – 2008 Bahrain GP pole, 2008 Canadian GP victory
I'll start the list with the only driver currently on the F1 grid, and the only one still currently able to escape it. Serial comeback king, serial public denouncements at the hands of a controversial Canadian, it's a shock to the system to think back on the titan Robert Kubica once was and realise those 'serials' don't extend to his win tally – just a fateful encounter with that same Canadian's homeland event in June 2008 prevents him from being in the winless zone.
And it's a crying tragedy. It's so easy to forget for most when George Russell is batting him around the park most weekends (oddly though, not in the actual Drivers' standings – 1 point to 0 there), but Robert's 2008 season with BMW Sauber was chilling to the bone; one of the best individual seasons there's been in the 21st century. Keeping the title alive until the penultimate race in an F1.08 chassis that had its development cut short for that dismal '09 season, it could've been so much more than a single pole in Bahrain and that victory.
A career kicked into life by dislodging, of course, Jacques Villeneuve in the summer of 2006 looked set to hit new heights after a season spent racing at an even higher level than '08 with Renault, and a pre-contract with Ferrari agreed for 2012. But, in distressing circumstances, it was all cut short. A participation in the Ronda di Andora rally ended in a severe crash, with the barrier entering the cockpit of his Skoda Fabia. After many years spent regaining his fitness in the rallying scene, 2017 saw Robert finally grace the world of F1 again with a mid-season test under his old team, Renault. Then after a 2018 season spent testing with Williams, he capped off a remarkable comeback with a 2019 race seat.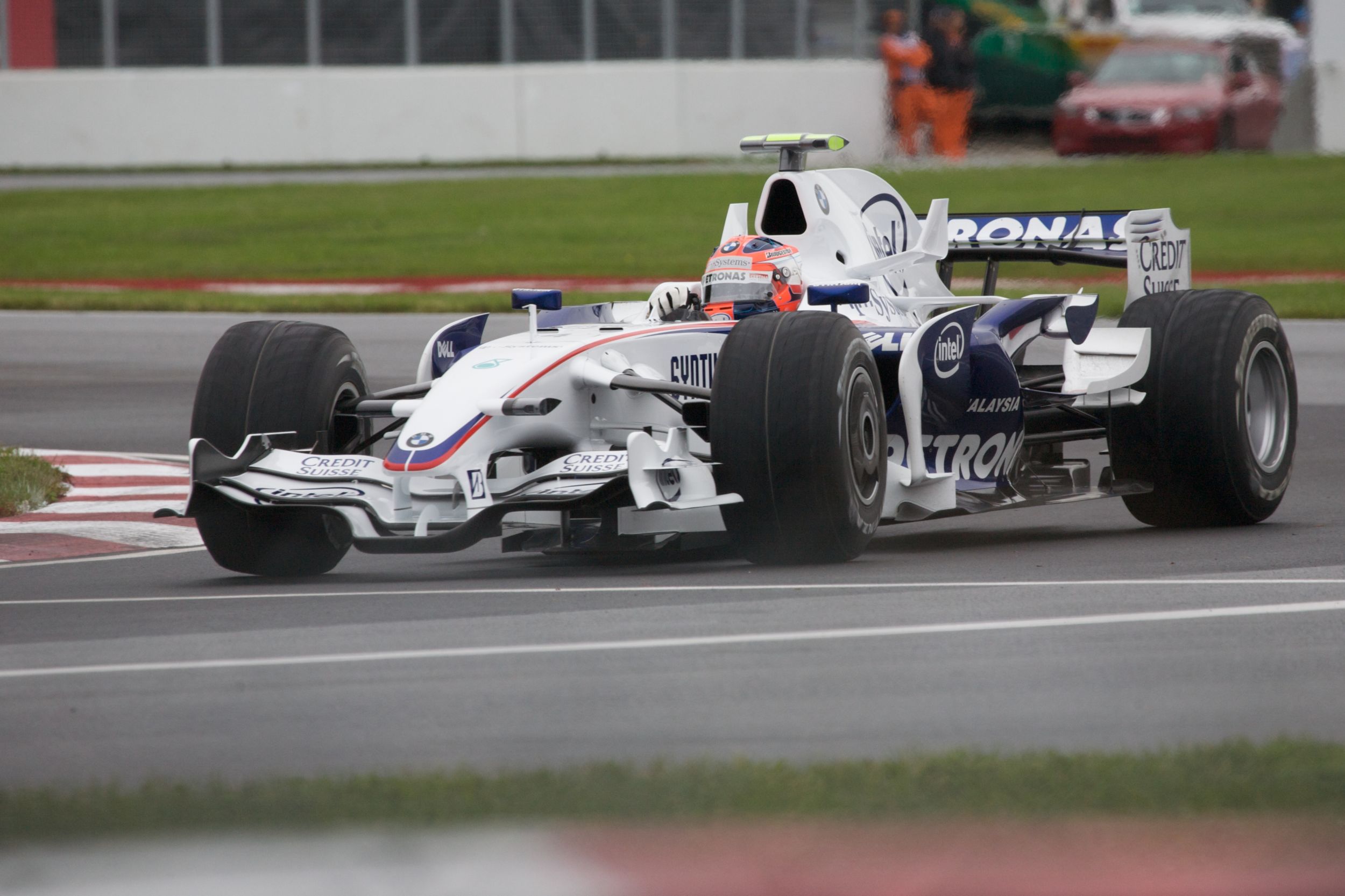 2. Vittorio Brambilla – 1975 Swedish GP pole, 1975 Austrian GP win
The Monza Gorilla. That was the nickname Vittorio Brambilla went by, but rather saddeningly neither his pole nor his win was taken at the temple of speed, and his home city. South Africa would be the first event Vittorio would lay claim to being the fastest in – for the Saturday, at least. He'd hold onto the lead of the race until Lap 16, before first Carlos Reutemann sailed by and Vittorio was forced into a Lap 36 retirement when his transmission gave way.
Austria would be his chance, though after qualifying 8th it looked unlikely. Luckily for him, the race was storming – like literally, the weather was torrid. Vittorio blasted his way into 3rd through the spray, and by the time the GPDA called an end to the drenched event on Lap 29, he'd landed himself top spot. The oldest driver on the grid at age 37, his and March's first win was a reality, and in typical Brambilla fashion he damaged the car after crossing the line. After his retirement from both Alfa Romeo and racing in 1980, he occasionally drove the Safety Car at Italian GP events, before dying of a heart attack at age 63 in 2001.
3. Heikki Kovalainen – 2008 British GP pole, 2008 Hungarian GP win
The poster boy for rapid rises and drastic falls, Heikki Kovalainen was on for a breakthrough season for the top in 2008 after a fine debut season with Renault the year before. That… didn't happen, although McLaren deemed his input towards a second place in the Constructors' Championship enough to stay, and he finds himself on this list of mine. Oh what joy that'll bring to him.
Heikki's solitary pole was taken on his teammate Lewis Hamilton's home turf, and who could blame him for anticipating his first time on the top step? Again… didn't happen. Lewis was in inspired form on Sunday, and took his first home win over a minute ahead of the next car. Heikki? He had a spin and finished 5th. It'd only be two races later until he was on that top step though, with the Hungaroring gifting him fortune at the expense of his teammate's title rival Felipe Massa, who cruelly retired three laps from the end with an engine failure.
Heikki's F1 career was in freefall from there on. One more podium at Monza – a race he was widely expected to win – preceded a tough sophomore season at Woking before he was cast to the scrapheap, where Team Lotus (later named Caterham) rescued him. In his three seasons there, not even a point was scored, although his efforts suggested he was still a handy driver on his day. After a two-race cameo in place of Kimi Raikkonen back at Enstone for the other Lotus in 2013, again scoreless, Heikki found success in Japan's GT500 series – still competing, he won the 2016 title there for Lexus Team SARD.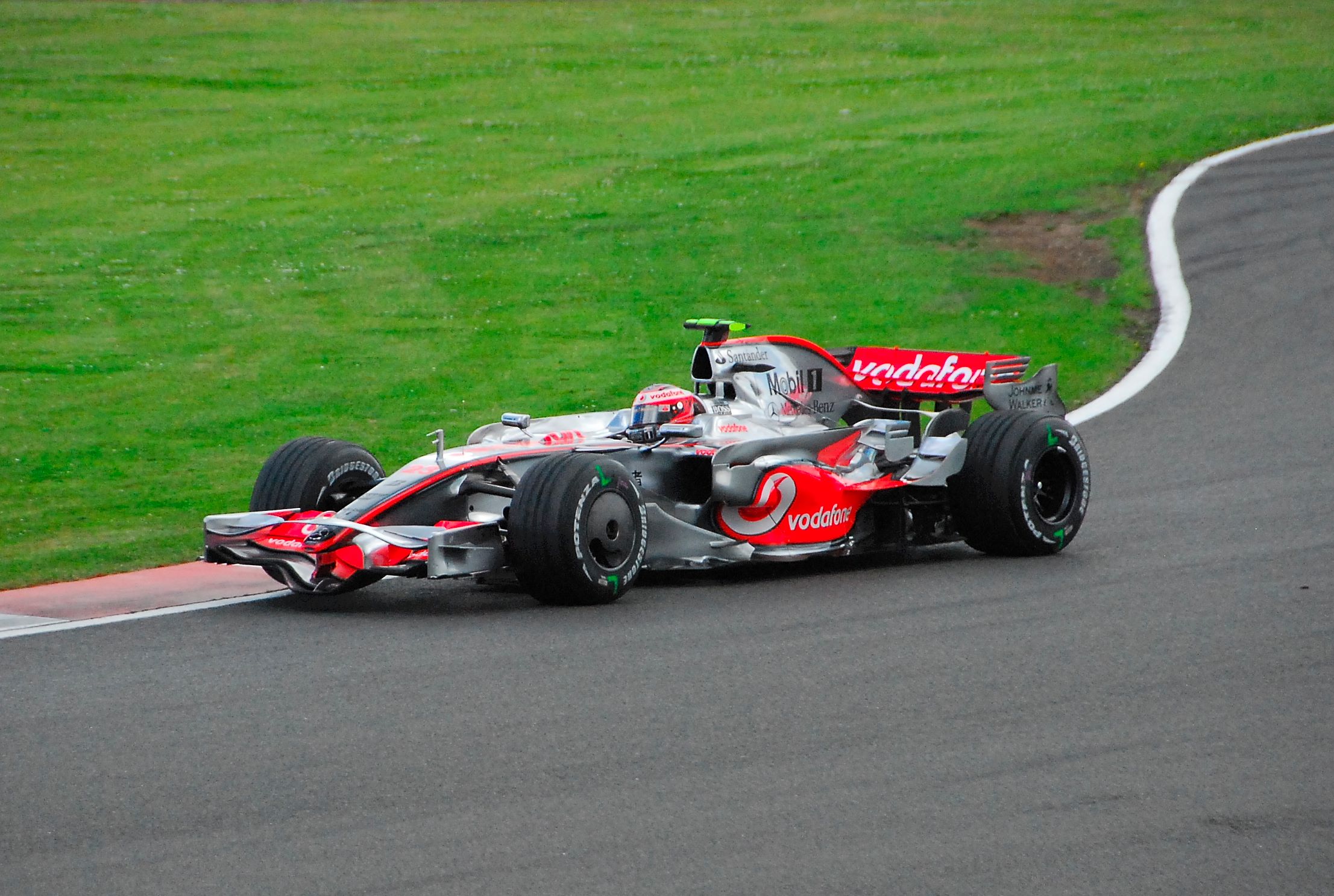 4. Jose Carlos Pace – 1975 South African GP pole, 1975 Brazilian GP win
The only driver on this list to have a Grand Prix circuit named after him, and oddly the second to achieve this two GP, one win, one pole feat solely during 1975 – much like Robert and Heikki in 2008 – Jose Carlos Pace instilled pride into the nation of Brazil with his racing exploits, alongside their biggest hope Emerson Fittipaldi. His peak was that fateful day in Interlagos, and he's the first on this list to achieve his win before his pole.
The Interlagos circuit had only been on the calendar for two years heading into 1975, but both wins were taken by a Brazilian – Fittipaldi taking the chequered flag each time. Not this year, though. That honour was all Carlos', with his compatriot instead finishing behind him to make it a Brazilian 1-2 on a wonderful day for the nation's pride. The pole would instead come in the next race in South Africa, where braking problems consigned him to 4th in the race. Nonetheless, a star was born over those two events, and were it not for a fatal airplane accident in 1977 there's every chance we could've been remembering him now as a World Champion.
5. Lorenzo Bandini – 1966 French GP pole, 1964 Austrian GP win
The list ends here, with the only driver to take his one pole and win over two different seasons. Lorenzo Bandini spent the first three years of his F1 career drifting between race seats and events on the sidelines, beginning with Ferrari in 1961 right until his Cooper and BRM adventures led to a full time drive with the Scuderia in 1964. That year was the first in which he'd achieve any great success, with 4th place in the Drivers' standings secured and his first win taken in Austria, sandwiched between two 3rd place finishes in Germany and his home country.
He'd have to wait another two years before he ever led a grid away, but that time eventually came around. Leading the standings coming into the third race of 1966, Lorenzo planted his Ferrari on grid slot numero uno at the French GP, and this would be the peak of his F1 career. Forced to retire from the race, only two points would follow in his career before a horrific crash on the 82nd lap of the following year's Monaco GP led to his death three days after due to the burns he'd suffered. Much like Carlos, Lorenzo had great potential and was robbed of the time to fulfil it with.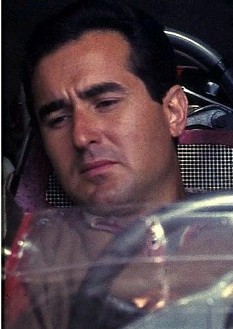 [Featured image – Williams Racing]