If you looked solely at Force India's on-track results, you'd hardly believe there are any worries for the team at all. However, financial issues have been brewing for years, and they are now in need of a buyer to realistically stay afloat.
Many thought that the BWT deal – which was made at the start of 2017 and notably turned the car's livery pink – was to be the beginning of the end of Force India's financial worries. That turned out not to be the case, and now the likeable Silverstone-based team have found themselves on the brink of collapse with talks of them going into administration filling the German Grand Prix paddock.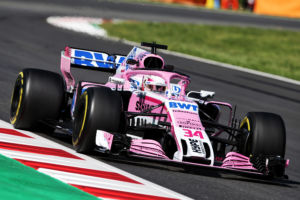 There is, however, a possible saviour for Force India amongst. Cue Lawrence Stroll. The Canadian billionaire famously bought son Lance's way into Formula 1 with a multi-million dollar deal that saw the young driver placed at the then-midfield team of Williams. But, as Williams' fortunes have since turned for the worse, the Stroll family are now looking for another team to throw their money at, in search of good results. Force India might just be that team.
There are some unconfirmed reports going around in German press circles that this supposed buyout has already happened but, for now at least, there is no official word.
Before we fully jump on the Stroll buyout hype-train, there are some things to bear in mind. This is not by any means the first time there's been a rumoured buyout of Force India – there have been countless stories over the years that have reported a deal having been completed, but that ultimately came to nothing. Force India are one of the most popular teams for potential buyers – with a car already full of sponsors, you can see why. Even so, given the history of misleading reports, any rumours should be taken with a pinch of salt.
Force India have been at the head of the 'best of the rest' battle for the whole of the hybrid era. While they only finished sixth in the constructors' standings in 2014, they rose to fifth the following year, and then to fourth in 2016 where they remained in 2017. However, that position has become under threat in 2018 due to the bunching up of the midfield. Renault are currently in fourth, and Force India are currently behind them in fifth with 59 points, equal with Haas but ahead by virtue of Perez' Azerbaijan podium. McLaren, though challenging in the initial stages of the season, are becoming less of a threat as the year goes on, with their own woes to deal with.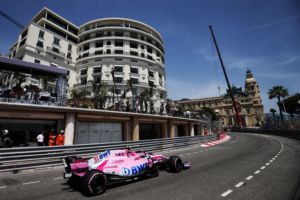 Anyway, back to the buyout talks. One key and expected consequence of the Stroll buyout, if it does go ahead as reported, is that Lance will take one of the seats at Force India. This will leave either Esteban Ocon or Sergio Perez out of a seat. However, with Ocon's rumoured move to Renault seemingly a done deal, it will be the Mexican driver who will remain with Force India, where he has been since 2014.
Lance Stroll already has one podium to his name (Azerbaijan 2017) and a front row start (Italy 2017) – he is undoubtedly talented but has been hampered by a vastly underperforming Williams car this year. A Force India seat would give Stroll a chance to build on the potential he showed last year and get back to being a regular points scorer, rather than finishing last, second to last or not at all.
Overall, the Stroll buyout of Force India could only be a good thing, because it keeps one of the most-loved F1 teams well-funded and on the grid, as well as giving a young driver the kind of opportunity he deserves in F1, given his junior career. It's a win-win situation… as long as it actually goes through! If not, Force India's future will continue to hang in the balance.
Featured image – Sahara Force India F1 Team