Warren Nel
When did you get interested in racing?
Reece Lycett
I was about seven or eight, and we were at the park and my dad said to me do you want to go a do some go-karting at Stourbridge Raceway and I remember thinking what's that? He took me over there, and it was only little electric karts at the time, but I found it great fun. Now I always wanted to go for the quicker karts that were racing down below, that was my dream just to race one of them one day.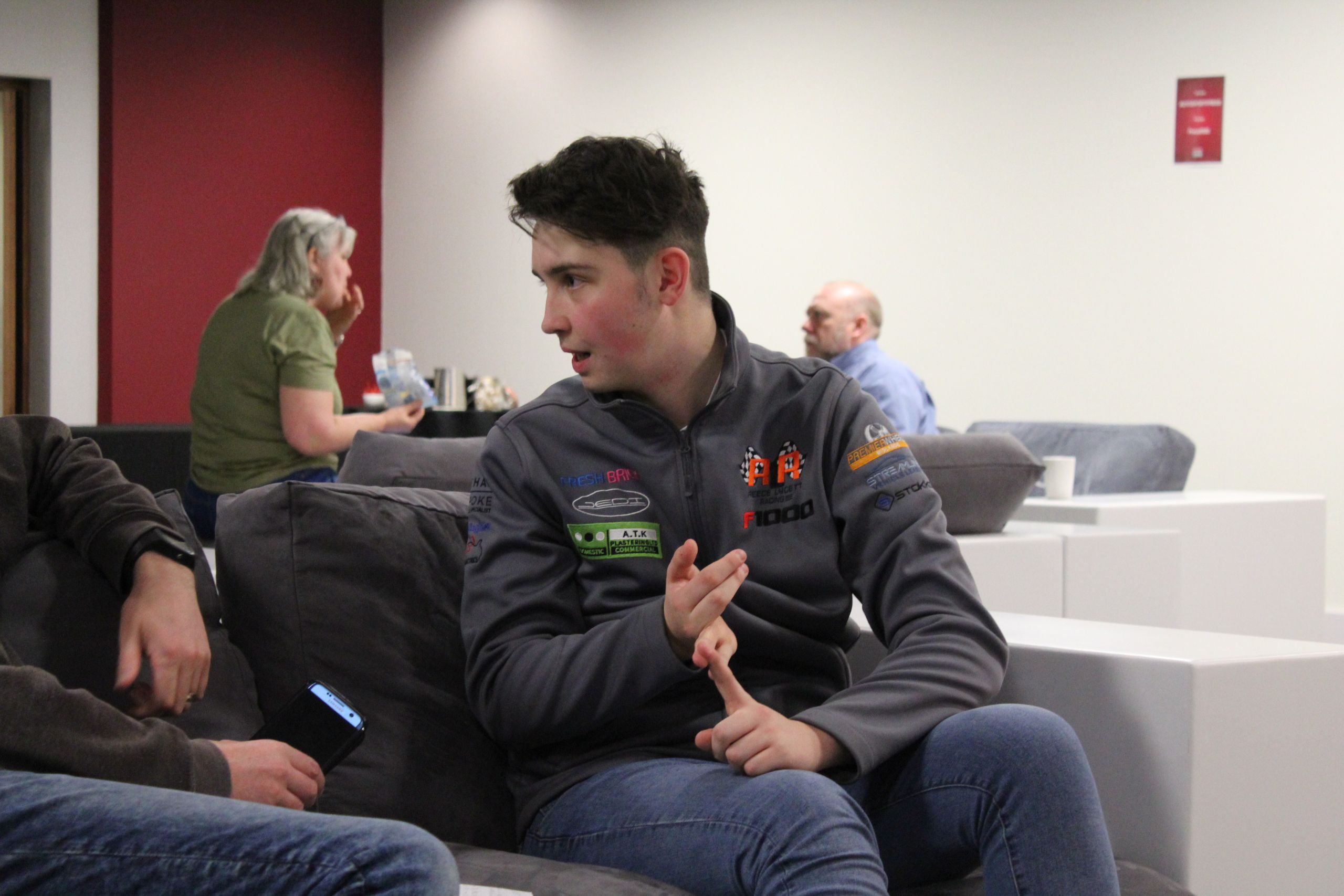 Warren
Now you spent eight years karting starting in 2013 with the F6 Championship victory which was really impressive. Was that your first season of racing?
Reece
My first season of actually MSA racing started with F6, which was Honda cadet racing and we won the clubman championship award in the first year and that was as a novice and I was pretty proud of myself, and that was quite an achievement at that age, especially in my first year of racing.
Warren
How old would you have been at point?
Reece
About eleven or twelve, around about that age.
Warren
Then you progressed and did some development with a kart in 2015?
Reece
Yes, we joined a race team called One Motorsport. We started developing the One Kart, I became a factory driver. That went on to win a championship in America in Senior X30. It was quite a well-developed kart, and many hours were put into it. It was frustrating at times because we were trying out new things, different axles and we wanted to be at the front, but to get to the front we needed the right setup and make sure that we nailed the kart and all the different tubes and axles. That in itself took a long time, but we got there in the end and it ended up being quite a good kart. We were finishing top ten pretty much every race, which was pretty incredible considering it was only just under a year old, with twenty entrants most races. That was my first season in mini-max as well.
Warren
That must have been pretty interesting, developing a kart?
Reece
I'd already previously been given a kart to test called a Cobra kart and that via cadet chassis. I had a test in that and that was quick, but I had to feed back information as to what they need to do to improve and what was good about it and this was pretty much the same thing. I had to come back after every session say what was wrong, what needed to be fixed and what I thought was good about it. Other things, aesthetic things, sounds crazy, but what colour would like it painted, what appeals to the people racing around you, and spent the season doing that which was quite good.
Warren
Now you took a step up to the HKRC championship in 2016. What kind of kart were you racing that year and also in 2017?
Reece
In 2016 we joined the Junior X30 championship at Hunts Kart Racing Club, which was predominantly the best place to go for track karting. The grids were up to 50 to 60 people, potentially more on weekends and we went out there. The team I was racing with also raced Radicals and they did track days as well. I had a good experience behind me, they taught me everything I needed to know, it was good experience racing with some of the top people in the world, managing to catch them and overtake them was a lot of fun, and then at the end of the season we were nominated for Junior Sportsman of the Year, which was over every class in the club.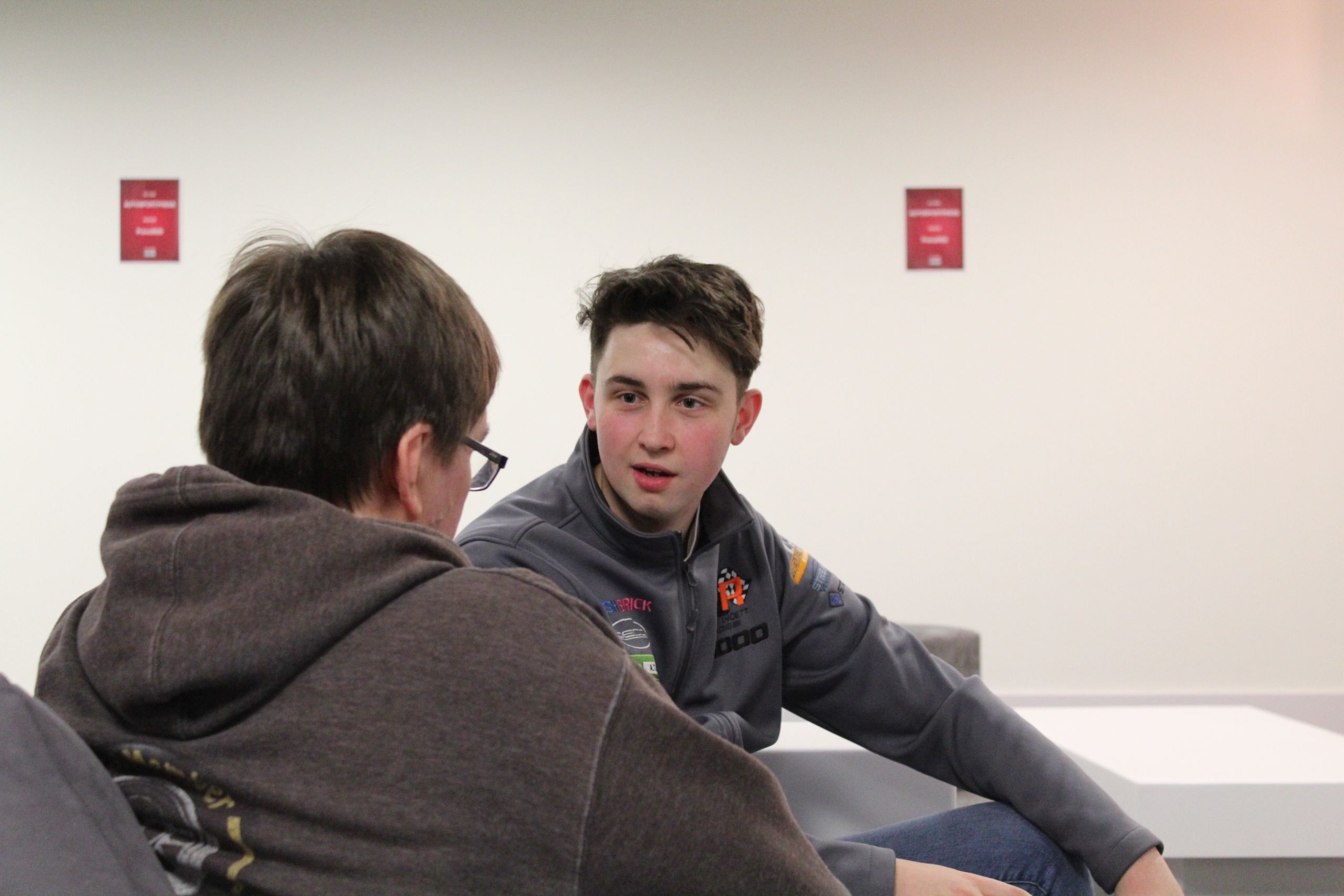 Warren
I see that you had an invitation to an F4 simulation with JHR Developments. They're quite big in the F4 championship. How did that invitation come about?
Reece
I went away and was looking at some options, and one of my mates was also looking as well. JHR came back and they said they were really interested in me, and asked me to come down for a simulation to find out what I could do. I went down, and they told me what I needed to do, taught me how to be a faster driver, got some coaching by Carter Williams, their driver. At the end of the day, they said that they were really impressed with my driving, and that not a lot of people could jump in the car and drive like you have just done there.
Warren
You then stepped up to these F1000 Formula Jedi type cars which I gather have a motorcycle engine in them.
Reece
Yes, they have Yamaha or Suzuki and they top line at 14,000 revs per minute.
Warren
Right, so going from karting into something that has wings, and with the technical aspect increasing, just tell us how you made that step. How did you find that?
Reece
The step for me was quite difficult. I had to commit to lots of training and testing. Tests meant that I had to travel to Bruntingthorpe, but I didn't have my licence yet. It was only available one week before the first race, when I was turning sixteen. When I learnt that I was going to F1000, I saw a championship advertised, and I thought that looks like a good championship, looks cheap I can get into it. Looked like a good step up. I spent loads and loads of hours practising on Project Cars, on the simulator everyday making sure that I nailed every lap, learning the car. We tested the car at Bruntingthorpe a couple of times, just getting a feel for the car and got to know the team a bit. Now the F1000 is very different to the go-kart, you turn it in and it's got no grip, but if you oversteer this car, the back end kicks out and it just goes into the gravel pit, which I unfortunately learnt at Donnington Park.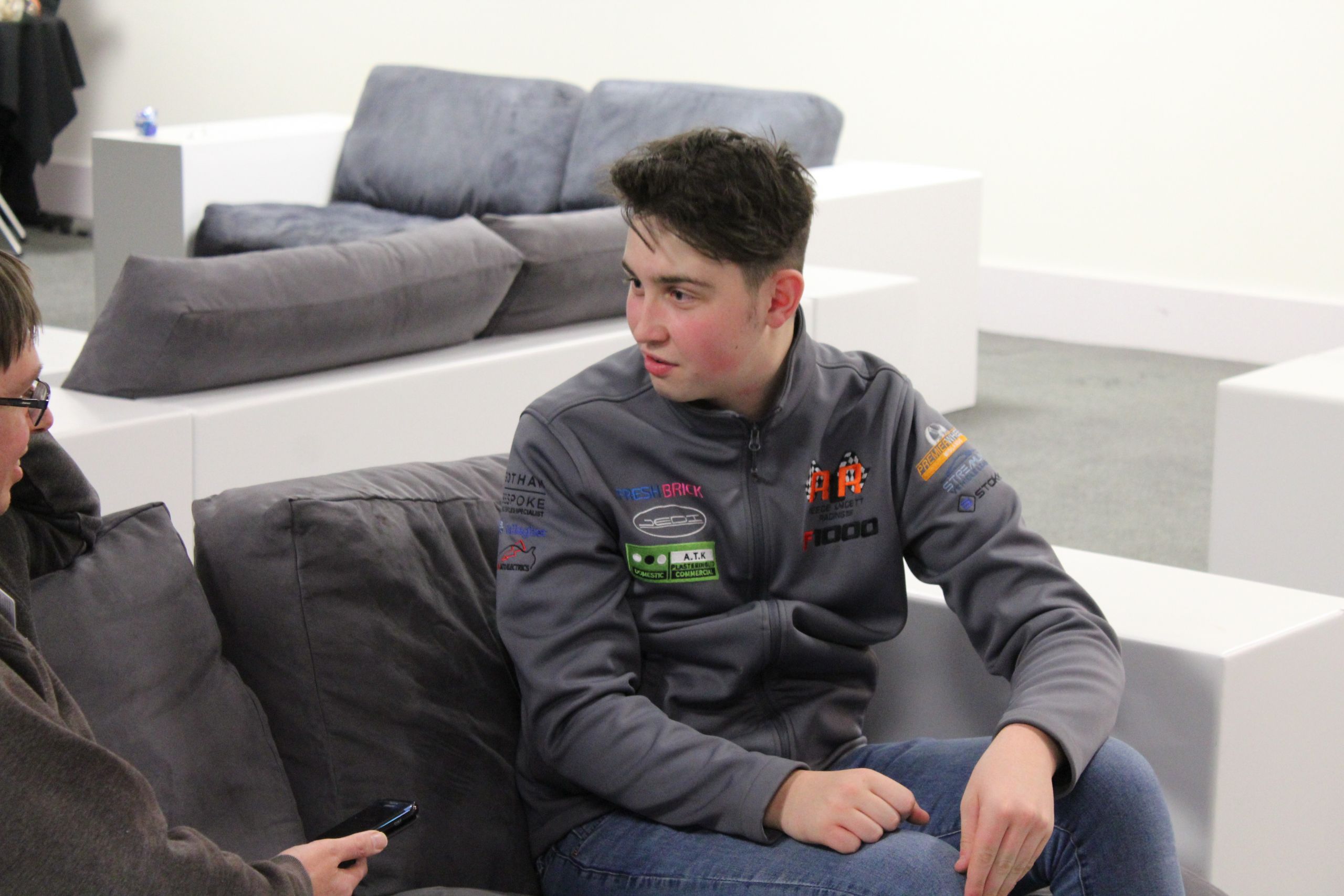 Warren
Okay, you did a few rounds at the end of 2018, didn't you, including a podium on your debut, which must have been quite special. Tell us about that race.
Reece
Yes, that was a very nerve-racking race obviously. Came from a test session, which was a weird test day, we'd had a bit of rain and a bit of dry, and we were switching between the two and they were horrible conditions to learn the track in, bearing in mind that I'd never raced at Croft, only gone round in the simulator, and I remember thinking, look don't put it in the wall. Now, when the race started, I just remember feeling really nervous on the grid. I spun up a little bit, went around the track, and ended up making some brilliant moves. Then had a bit of a fight with Elliot Mitchell on the track, and managed to do him after a couple of sequences of about four corners, that was a very exhilarating time, and then just we were coming round to the final lap, I didn't realise where I was as there was a safety car and the front two had scampered off. I came around and crossed the line and I remember thinking what's going on here? I pulled in and saw my dad going third, and I went, what!? It was brilliant! It was an exciting time.
Warren
Let's take a look at the results from your races. Looks like the same weekend with three races per weekend you took fourth place and then the following year at Croft and Brands Hatch took a couple more fourth places. Then then it looks like you didn't complete the season, and that must have been frustrating, but just go back to those races where you scored those fourth positions and take us through the build up of those events.
Reece
Well, I'd never raced at Brands Hatch before, only really had the test, and had the mix of the wet and dry again which isn't ideal for learning a track. On the first day, we had the qualifying in the morning, it was wet and we managed to put it in second, I think only a tenth off first place and that was respectable. First race, unfortunately we couldn't really go and keep the up with the leaders, as we had old tyres, but we managed to keep a respectable fourth place and we were catching third place.
Warren
Now, how many laps are there in these races?
Reece
The races are fifteen minutes, but obviously it depends which track you go to. If you go to say, Brands Hatch, about twenty laps, whereas if you go to somewhere like Donnington Park, it's more likely to be fifteen laps.
Warren
Finally, could you tell us why you didn't complete the season?
Reece
It had been a productive weekend at Cadwell Park once again learning the track as I'd never raced there, and been quick all weekend. I'd qualified second on the grid, we were really proud of ourselves, considering we've never been there and the race came. We got done by someone in third place at the start, he was the championship leader, but did keep with them throughout the lap, right on their tail and then just as we came down the straight, I heard a bit of a noise, then lost power and then my engine blew up.
Warren
Ah, what a shame, after so much promise as well. Now can you tell us what's happening this year?
Reece
We're not entirely sure this year, we have a couple of ideas, but nothing is really set in stone. Don't think we're going back to F1000, but we have a couple of drives. We're looking at either Formula Ford, but we don't know a team yet, or one that's way up in the clouds, maybe Formula Four.
Well, since I spoke to Reece at the show on the final day, there has been an announcement.
ANNOUNCEMENT

I'm really excited to announce that I'll be racing in the National Formula Ford Pro Championship with Kevin Mills Racing.

I want to thank Kev for the faith he has placed in me by giving me a place in the Team and I can't wait to repay this with results on track. pic.twitter.com/RX1uunfg9o

— Reece Lycett Racing (@ReeceLycett) February 12, 2020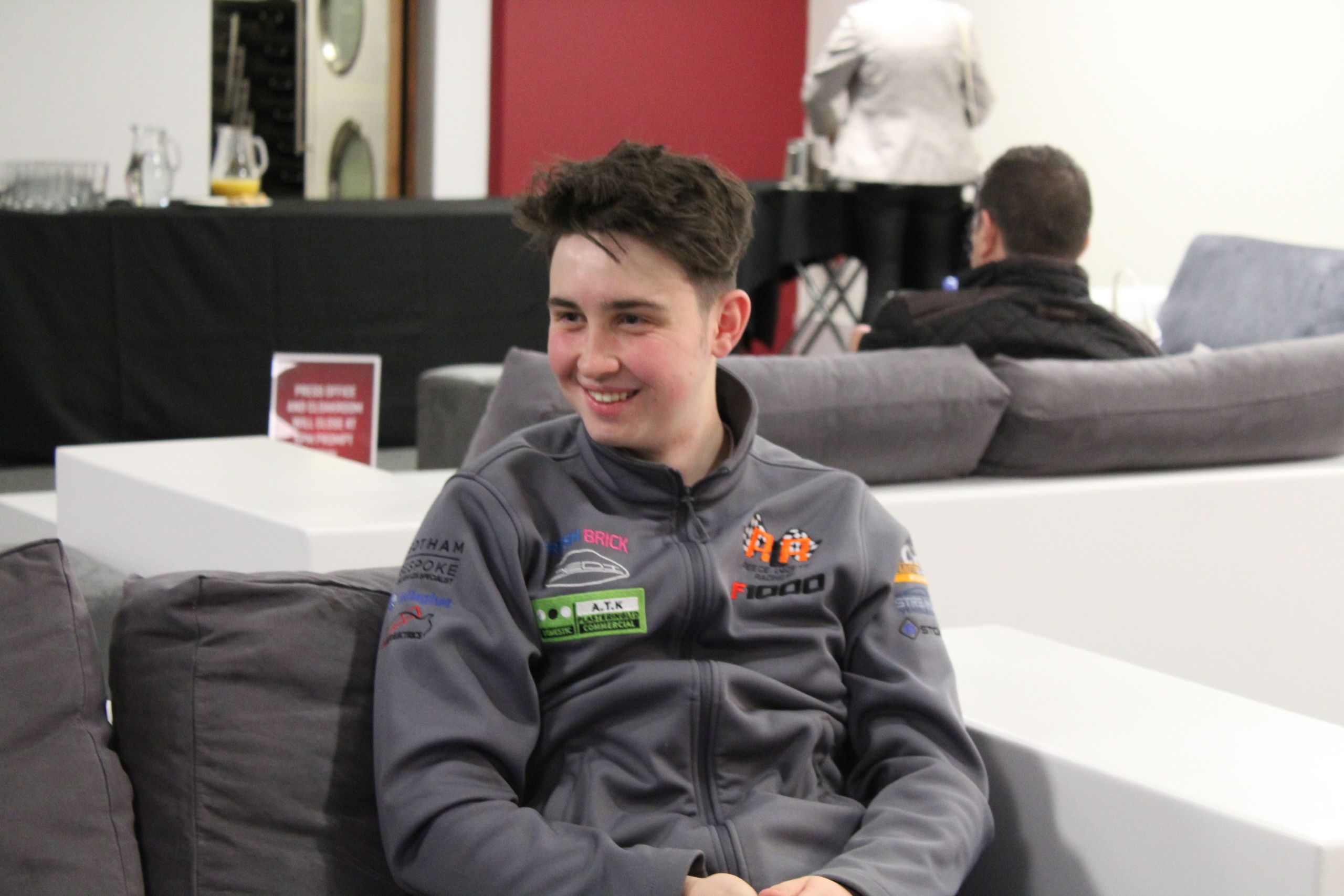 Thanks to Reece coming and having a chat. The young man certainly has been grabbed with the bug with racing. Take a look at his website and give him a follow – @ReeceLycett on Twitter.
https://www.reecelycettracing.com/