Prema's Dennis Hauger won the opening sprint race at the Red Bull Ring from 12th on the grid, taking the lead late on after Clement Novalak and Matteo Nannini collided at the front.
Nannini snatched first place at the start of the race, beating reverse polesitter Logan Sargeant into Turn 1, while Novalak jumped from seventh to third off the line. Behind them, Hauger got himself up into the points in seventh between Jack Doohan and Arthur Leclerc.
The race was stable through the opening laps as most of the cars were running in a DRS train and unable to close up any of the gaps. But on lap 9 things kicked off as Sargeant came back at Nannini to retake the lead through Turn 4.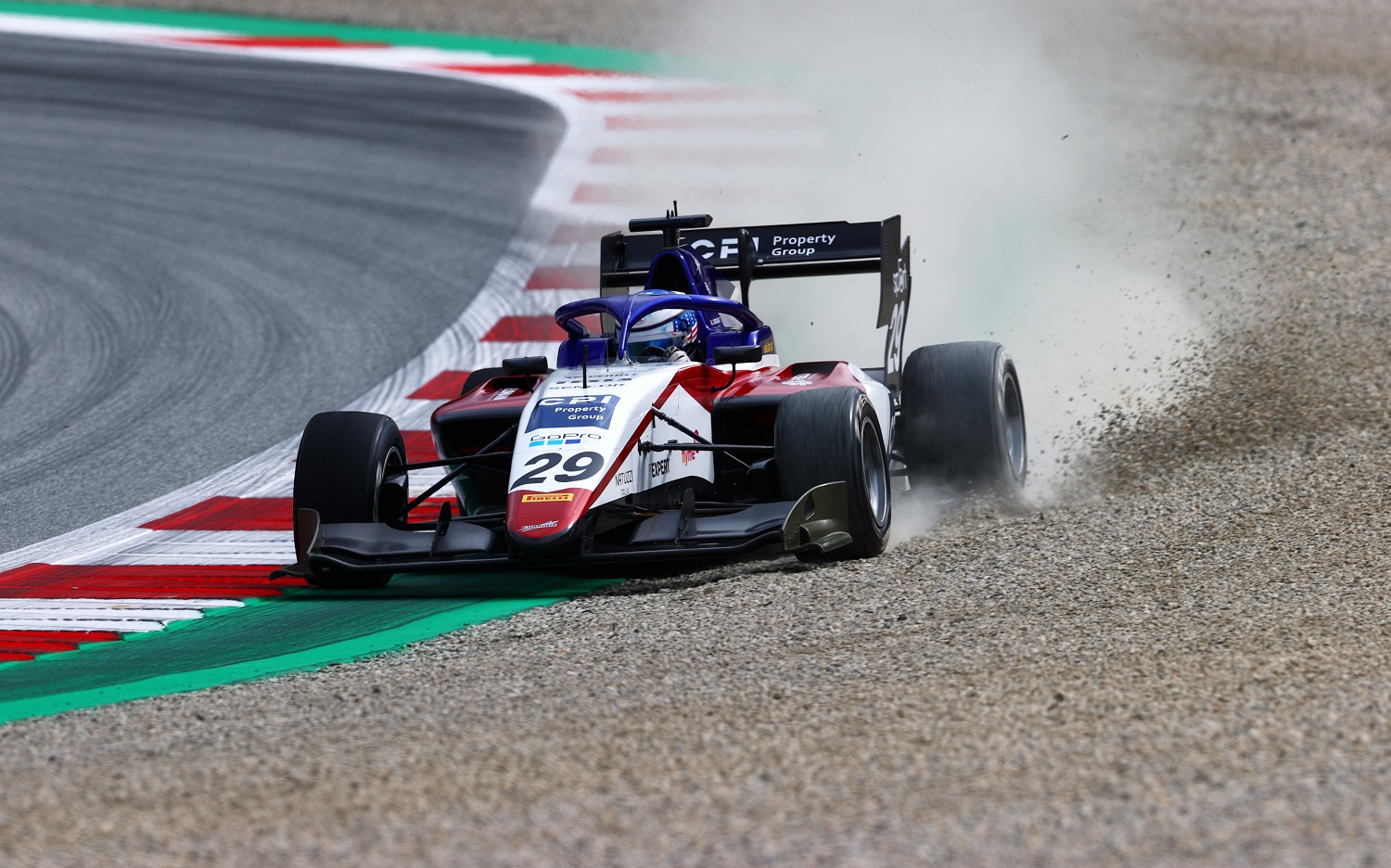 That triggered a frantic couple of laps as Sargeant, Nannini and Novalak traded the lead between themselves multiple times. Nannini looked to come out on top at last as he took first on lap 13 and fended off Sargeant for the following laps.
But on lap 16 the battle sparked off again as Sargeant came back and retook the lead. Nannini repassed him on the following lap, but both were passed by Novalak on lap 19.
After Novalak took the lead, Sargeant started to drop back from the battle at the front and was dropped to fifth by Hauger and Olli Caldwell. That put the Premas in the perfect position to benefit when Novalak and Nannini made contact through Turn 3, which sent Novalak into the gravel with suspension damage and dropped Nannini down to eighth.
Hauger took the lead with just over three laps remaining, from Caldwell in second and Sargeant who had been restored to the podium. When Hauger crossed the line he also had the fastest lap to his name, to take the maximum 17 points away from the opening race.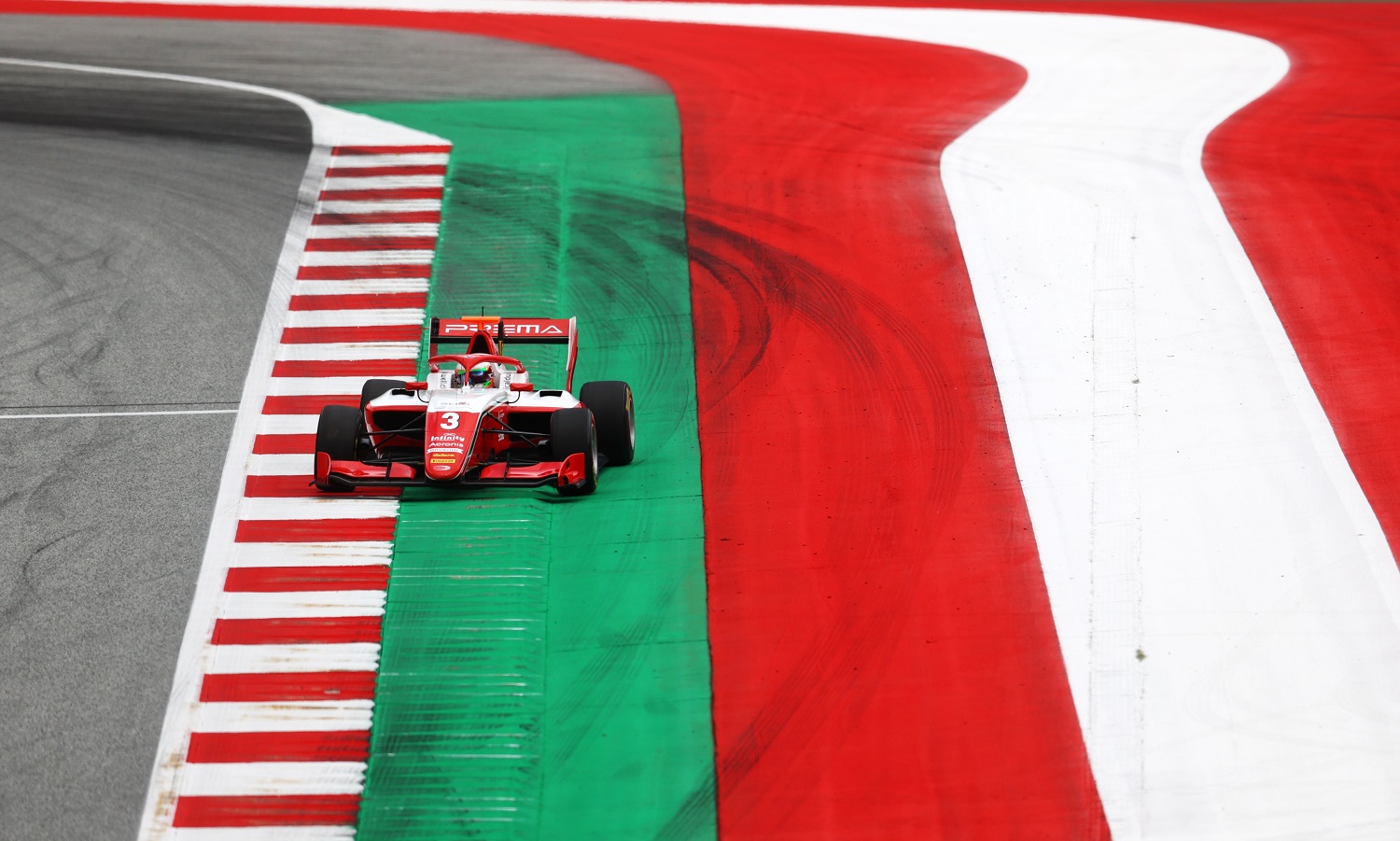 Hauger's closest championship challenger Victor Martins initially finished fourth, leading home Jak Crawford, Caio Collet, Doohan and Nannini. But after the race a raft of drivers were penalised, most of them for consistently abusing track limits, which drastically altered the top ten.
Sargeant was the biggest casualty as he was handed a five-second penalty for four track limits abuses, which dropped him off the podium. But in total, eleven drivers were penalised including a disqualification for Ayumu Iwasa for failing to comply with a black and white flag.
The penalties eventually brought Charouz's Enzo Fittipaldi up to fourth ahead of a penalised Martins, and Jonny Edgar rose from 12th to fifth. Frederik Vesti was seventh, and Crawford, Kaylen Frederik and Juan Manuel Correa rounded out the points. Trident's David Schumacher was elevated to reverse grid pole, and Sargeant ended up 15th.