The final day then and 67km's over four stages were ahead of the crews. The startlist looked like this – Katsuta, Solberg, Evans, Neuville, Greensmith, Rovanperä, Breen, Loeb, Ogier. Once again, there wasn't a midday service, just a regroup and tyre changing zone.
First up was SS14 La Penne / Collongues 1 – 19.37 km and Loeb trimmed 1.1 seconds from Ogier's' lead, the two former Citroen teammates setting the pace out front, whilst Craig was just 9 tenths back with the third fastest time. Kalle continued his excellent pace with the fourth best time. It would be the last time we'd see Oliver and Elliott though, as the Hyundai crew withdrew at the end of the stage, still feeling the aftereffects of the fumes that had been coming into the cabin of their i20 Rally1.
SS15 Briançonnet / Entrevaux 1 – 14.26 km was next up and the top three was Thierry, Ogier and Takamoto. Loeb was fifth in the stage, losing some more time to Ogier in their battle for victory, the gap now 24.6 seconds! Elfyn stopped in the stage to change a tyre after getting a puncture, but it was better to have the car in good shape for the final stages.
The penultimate stage then, SS16 La Penne / Collongues 2 – 19.37 km and there was drama! The top three were Loeb, Gus and Takamoto, but a big problem for Ogier, as his left-hand front tyre suffered a puncture and he was 34.1 seconds slower than Loeb. The M-Sport driver was back in the lead, 9.5 seconds ahead of Ogier. Takamoto's time was good enough to lift him up into ninth overall.
The final stage then, SS17 Briançonnet / Entrevaux 2 [Power Stage] – 14.26 km, and the startlist was changed again – Mikkelsen (WRC2), Cais (WRC2), Gryazin (WRC2), Johnston (WRC2), Munster (WRC2), Evans, Katsuta, Neuville, Greensmith, Rovanperä, Breen, Ogier, Loeb. Elfyn set the early benchmark, which Takamoto, Thierry and Gus could not get close to. Then came Kalle who was almost a second faster than his teammate, setting the fastest time. After Craig finished the stage, only eighth fastest, it was time to see who's take the win. The early splits showed that Ogier was setting a faster pace than Kalle, but then we found out that he'd jumped the start and would get a 10 second penalty. All Loeb had to do was finish the stage and he'd win the rally. Loeb and Isabelle were the winners of Rallye Monte Carlo 2022 for M-Sport Ford! It was the first time a female co-driver had stood on the top step of the podium since 1997 when Piero Liatti and Fabrizia Pons took the win for Subaru and Prodrive. Just amazing and about time!
Final Overall Classification –Rallye Monte-Carlo
| | | | | |
| --- | --- | --- | --- | --- |
| 1 | S. Loeb | I. Galmiche | Ford Puma Rally1 | 3:00:32.8 |
| 2 | S. Ogier | B. Veillas | Toyota GR Yaris Rally1 | +10.5 |
| 3 | C. Breen | P. Nagle | Ford Puma Rally1 | +1:39.8 |
| 4 | K. Rovanperä | J. Halttunen | Toyota GR Yaris Rally1 | +2:16.2 |
| 5 | G. Greensmith | J. Andersson | Ford Puma Rally1 | +6:33.4 |
| 6 | T. Neuville | M. Wydaeghe | Hyundai i20 N Rally1 | +7:42.6 |
| 7 | A. Mikkelsen | T. Eriksen | Škoda Fabia Evo | +11:33.8 |
| 8 | T. Katsuta | A. Johnston | Toyota GR Yaris Rally1 | +12:24.7 |
| 9 | E. Cais | P. Tesínský | Ford Fiesta Mk II | +12:29.2 |
| 10 | N. Gryazin | K. Aleksandrov | Škoda Fabia Evo | +13:41.3 |
Let's hear from the drivers!
M-Sport Ford WRT
Seb Loeb (1st)
"I feel really happy! I didn't expect so much when I came here, but it was a great fight. Ogier was really fast and I struggled a bit yesterday and even this morning."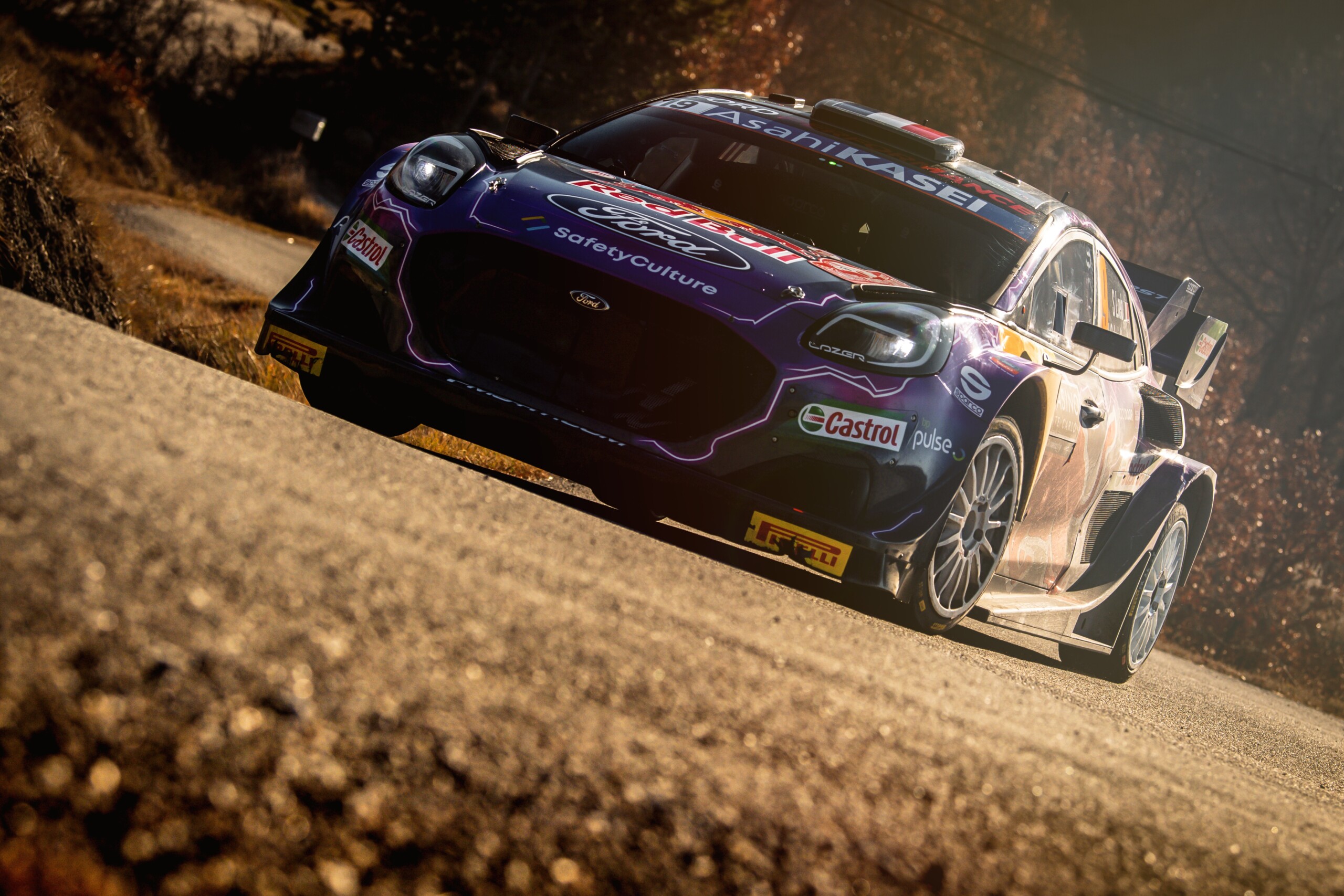 Craig Breen (3rd)
"It feels amazing. This is the result of 18 months of incredibly hard work by a group of people all the way through Covid, and it's all worth it because this is an absolutely amazing machine."
Gus Greensmith (5th)
It's been a good weekend in terms of performance and I want to congratulate everyone at M-Sport and Ford Performance because this thing is a weapon and it's going to get better all through the year."
Toyota Gazoo Racing WRT
Sébastien Ogier (2nd)
"It has been a huge joy to compete in this special rally again and to be in this incredible fight. This weekend we don't come out as the winner but we can definitely keep our head up. Together with Benjamin and the team we did the job. We have done a great performance over the weekend and there were no issues on the car, which is a fantastic achievement. Fate decided differently today but I'm still smiling and I still enjoyed this fight very much. Honestly, I feel there was nothing I could do about what happened on the penultimate stage. It was a cut I avoided on the first pass but on the second pass it was impossible to avoid, it was very dirty and I had to follow the line of the others. But well done to Sébastien and Isabelle for the victory, they have done a remarkable performance and it was a very tough fight. It's been a good weekend for the sport."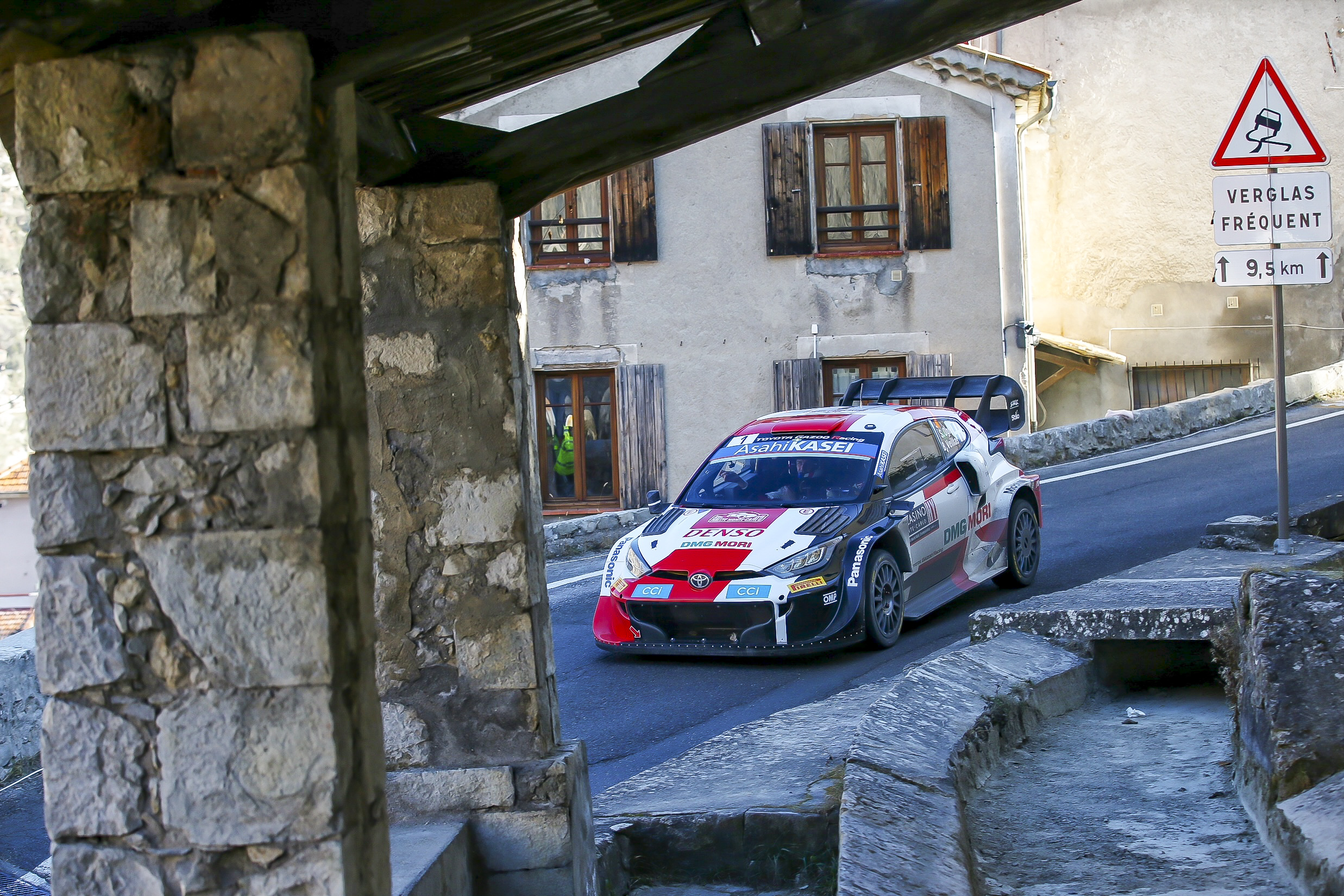 Kalle Rovanperä (4th)
"I am really happy to see the progress we made during the rally. I didn't really know what was happening at the beginning but we believed in ourselves, pushed hard and found a good pace in the car. We did everything we could and finally got the setup much better and I could start to learn the car myself. I have to say big thanks to my engineer for pushing with me and doing big changes to the car. So, it was a really positive weekend in the end and we could do a good run in the Power Stage also. It's important to get all the points we can so it's nice to be in this position, even if it means we will be cleaning the road in Sweden. That's going to be a bit tricky but we will do our best to be ready for that."
Elfyn Evans (21st)
"It's been an encouraging weekend in some ways but it's massively frustrating to make the error that was so costly yesterday. I had a good feeling in the car but that doesn't count for much because we finish the rally with very few points, which is a disappointment. I had a pretty good run in the Power Stage but maybe towards the end I didn't make the most of the hybrid system in the tricky conditions. Overall, the team has done a really good job. We didn't have a lot of testing but I found a much happier place with the car during the event. I think it performed really well without any issues, so a big thank you to the team."
Hyundai Motorsport
Thierry Neuville (6th)
"At the end of this rally, we are left with feelings of disappointment and frustration. We had a tough weekend. I drove for my life in the Power Stage, I gave it absolutely everything, so I was disappointed with the time. There has been a huge amount of work behind the scenes to prepare for this event, from me and Martijn, as well as the team, so to come away without any reward is hard to accept. We won't give up. We are trying to keep everyone motivated and we will continue pushing. The will is definitely there and that's important. There are different areas we are going to work on but most important is the reliability. We need to be much stronger for the upcoming events."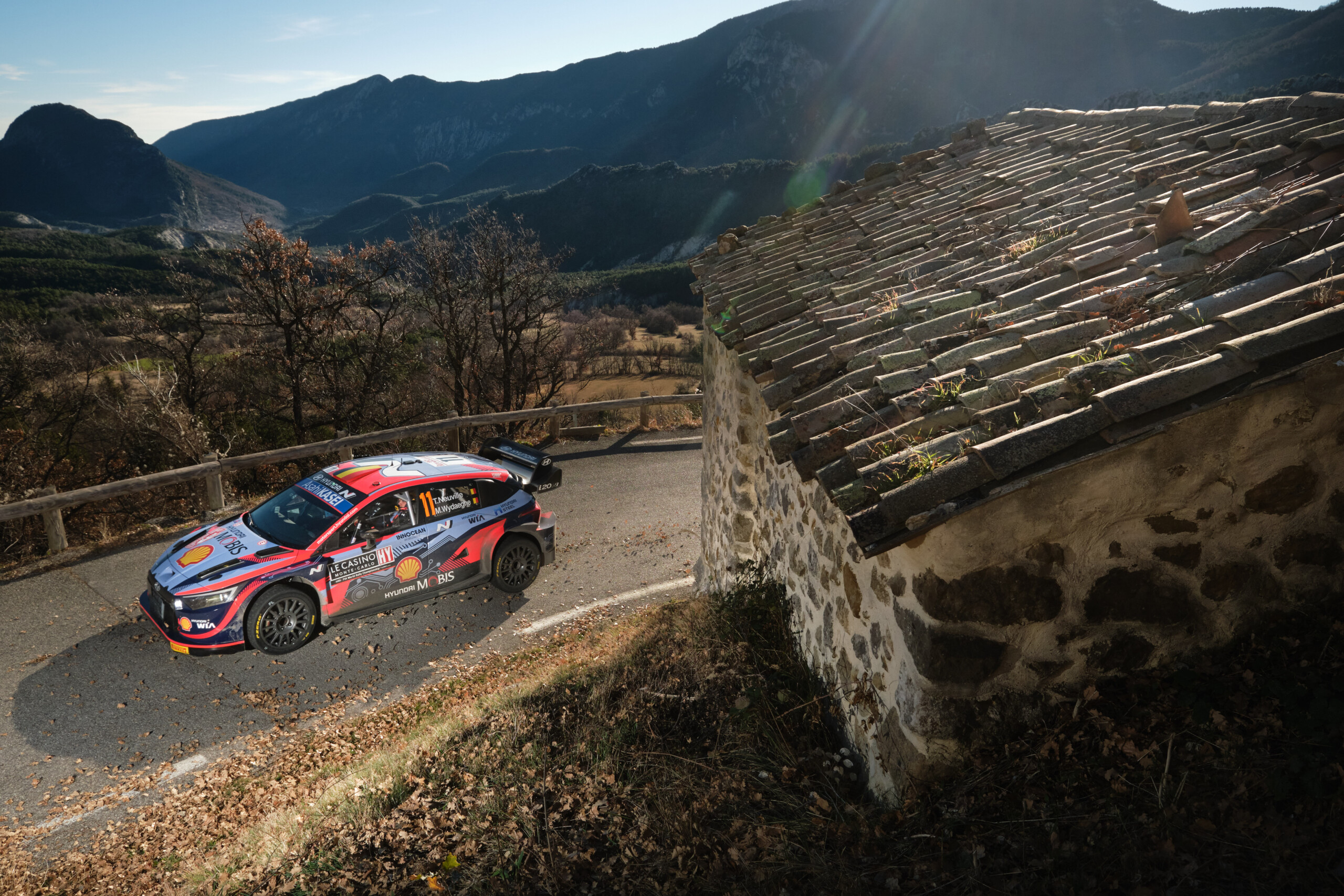 Oliver Solberg (DNF)
"We started the day with some hope. Our plan was to gain more mileage today – for the car, the team and ourselves – we just wanted to drive and have fun. We were seventh through SS14 but after the stage we agreed with the team to retire the car as we were not feeling well after what we'd experienced over the past couple of days. It's been a long, tough weekend but I am happy with what I've done. Even if it's been tricky, we've set some good splits and stage times. There are always positives to take away. Big thanks to the team too, it's been long days and the dedication is fantastic. Together as a team we'll keep pushing and working to improve for next time!"
2022 FIA World Rally Championship for Drivers' Standings
After Round One
| | | |
| --- | --- | --- |
| 1 | S. Loeb | 27 |
| 2 | S. Ogier | 19 |
| 3 | K. Rovanperä | 17 |
| 4 | C. Breen | 15 |
| 5 | T. Neuville | 11 |
| 6 | G. Greensmith | 10 |
| 7 | A. Mikkelsen | 6 |
| 8 | T. Katsuta | 4 |
| 9 | E. Evans | 4 |
| 10 | E. Cais | 2 |
| 11 | M. Gryazin | 1 |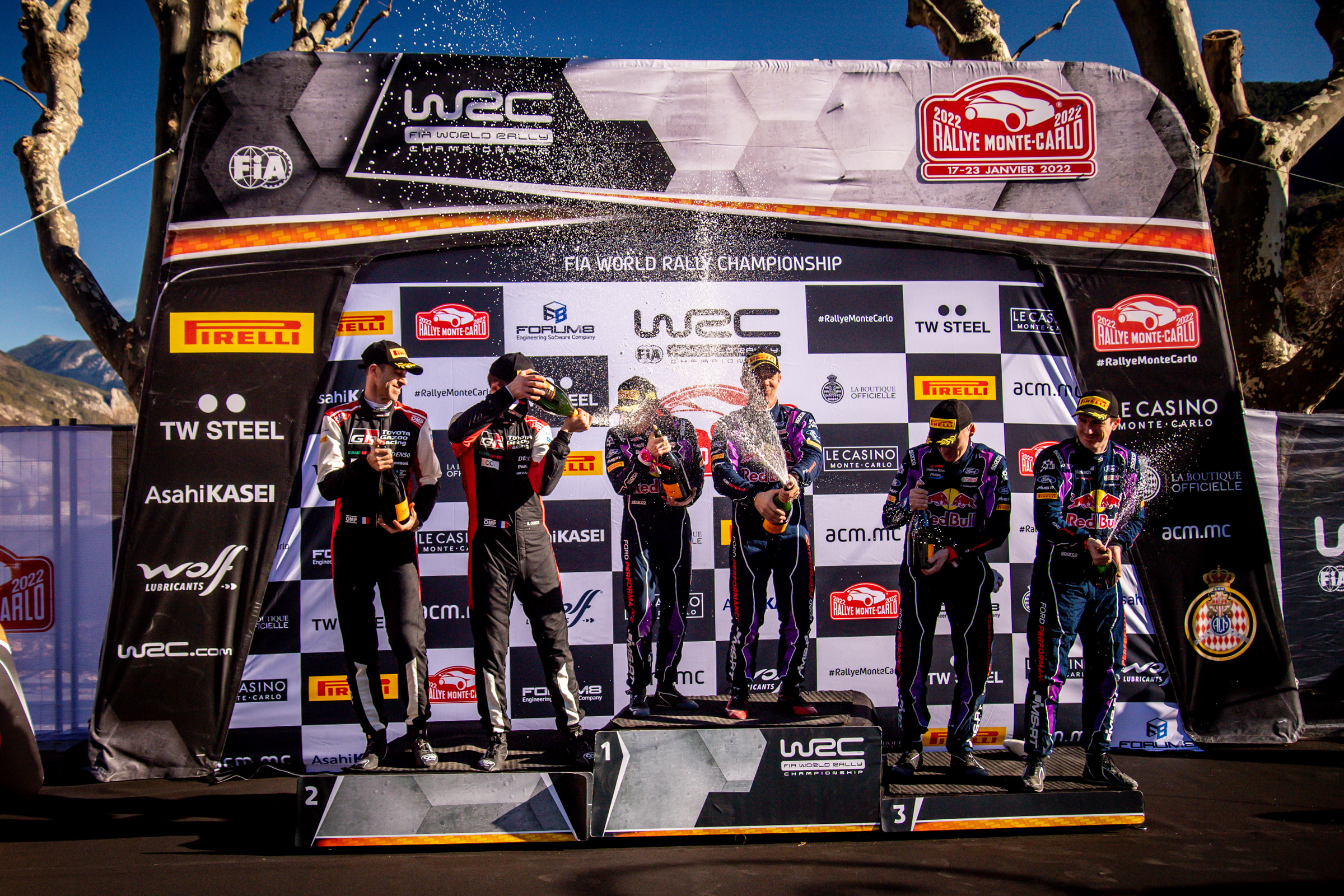 2022 FIA World Rally Championship for Manufacturers' Standings
After round 1
| | | |
| --- | --- | --- |
| 1 | Toyota Gazoo Racing World Rally Team | 40 |
| 2 | M-Sport Ford World Rally Team | 39 |
| 3 | Hyundai Shell Mobis World Rally Team | 13 |
| 4 | Toyota Gazoo Racing World Rally Team NG | 8 |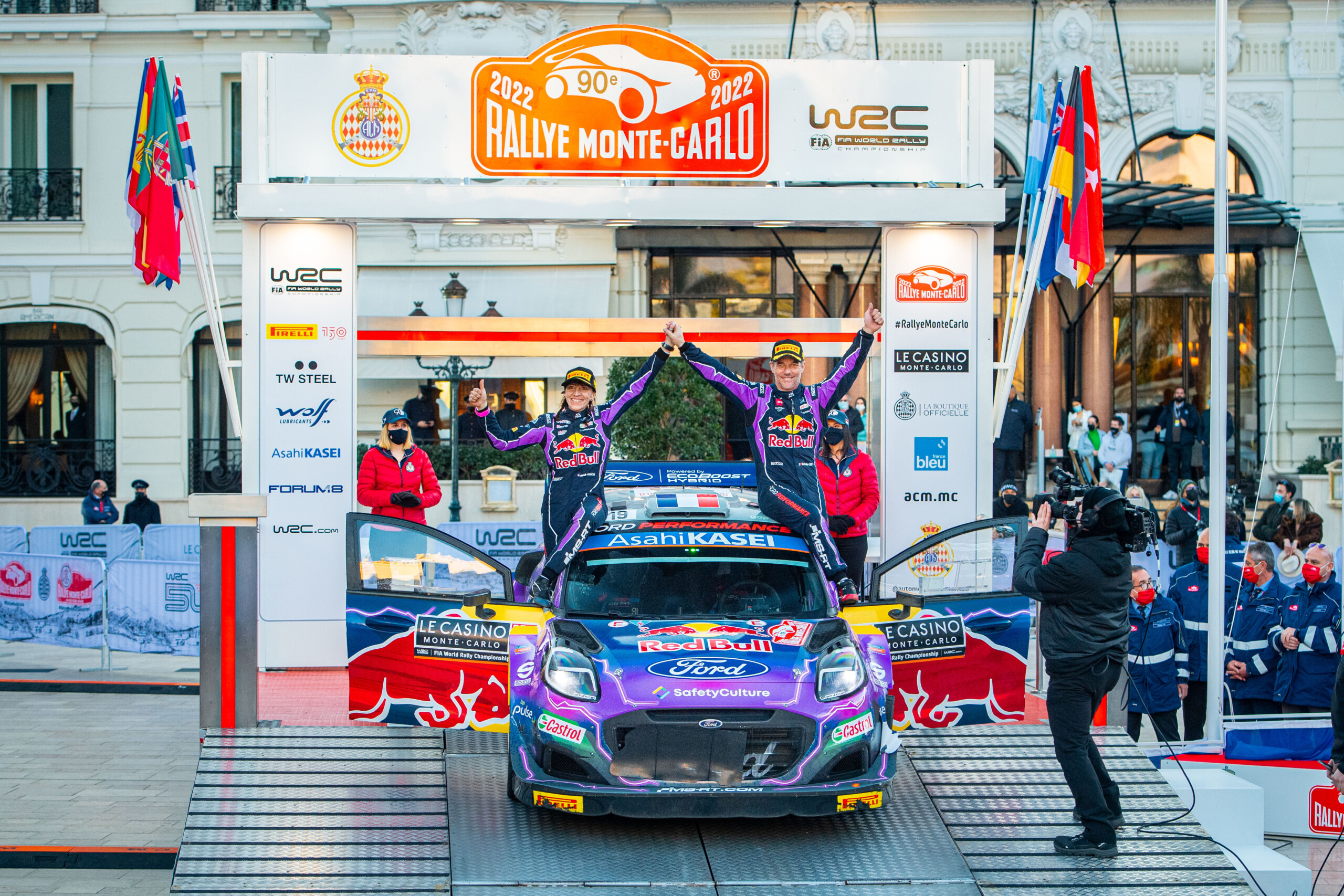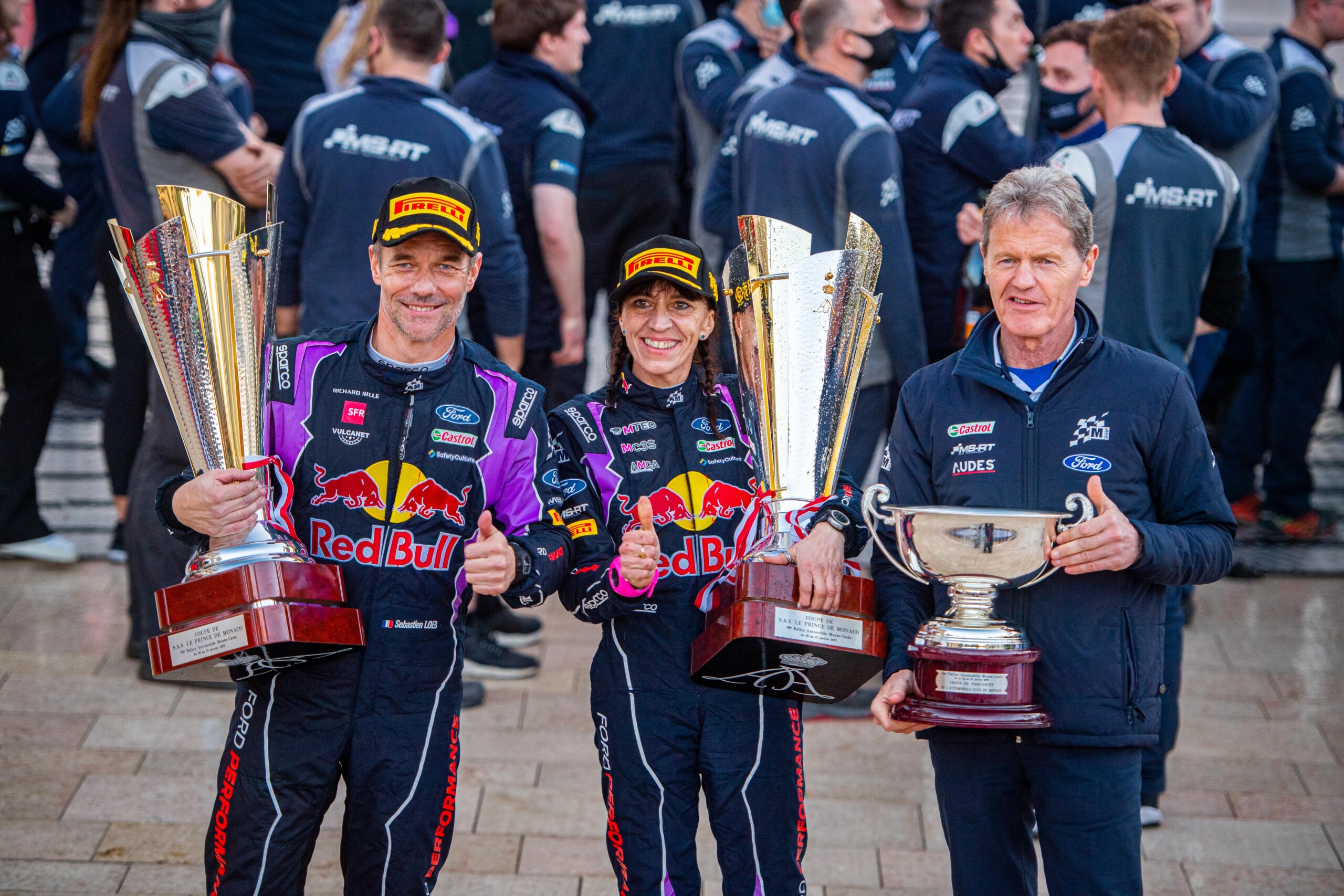 Summary
Well, that was amazing! Just an incredible first round of this season's championship. Look out for my roundup of the driver and co-driver performances this coming week.