A race that I will never forget, as a Schumacher fan. I was happy because that victory, in a disastrous season for Ferrari, was like a cold beer during a hot day in the summer. That day will be stuck in my mind for the rest of my life.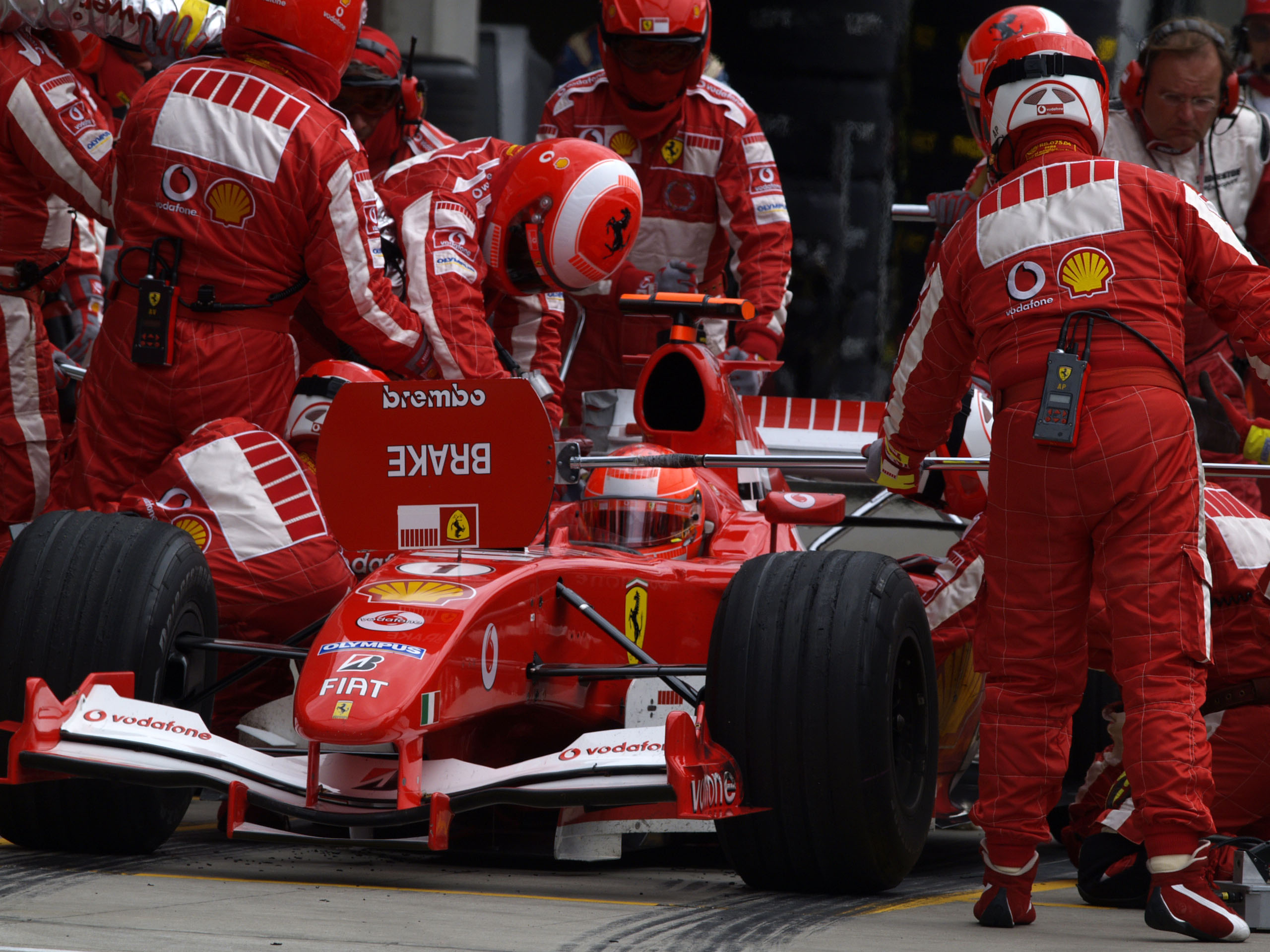 It was a tough season for Ferrari and Schumacher. The team had dominated for the past five years, but that year Fernando Alonso, accompanied by Giancarlo Fisichella, decided to shake the standings. Renault scored nine points more than McLaren-Mercedes and they were crowned as constructors' champions.
The strangest race of the season, if not F1's history, took place in the US and more specifically in Indianapolis.
Ralf Schumacher had a serious crash during the practice session on Friday, caused by a tyre failure. The German crashed at turn 13, a special high-speed and very demanding turn which was applying extra load on the tyres.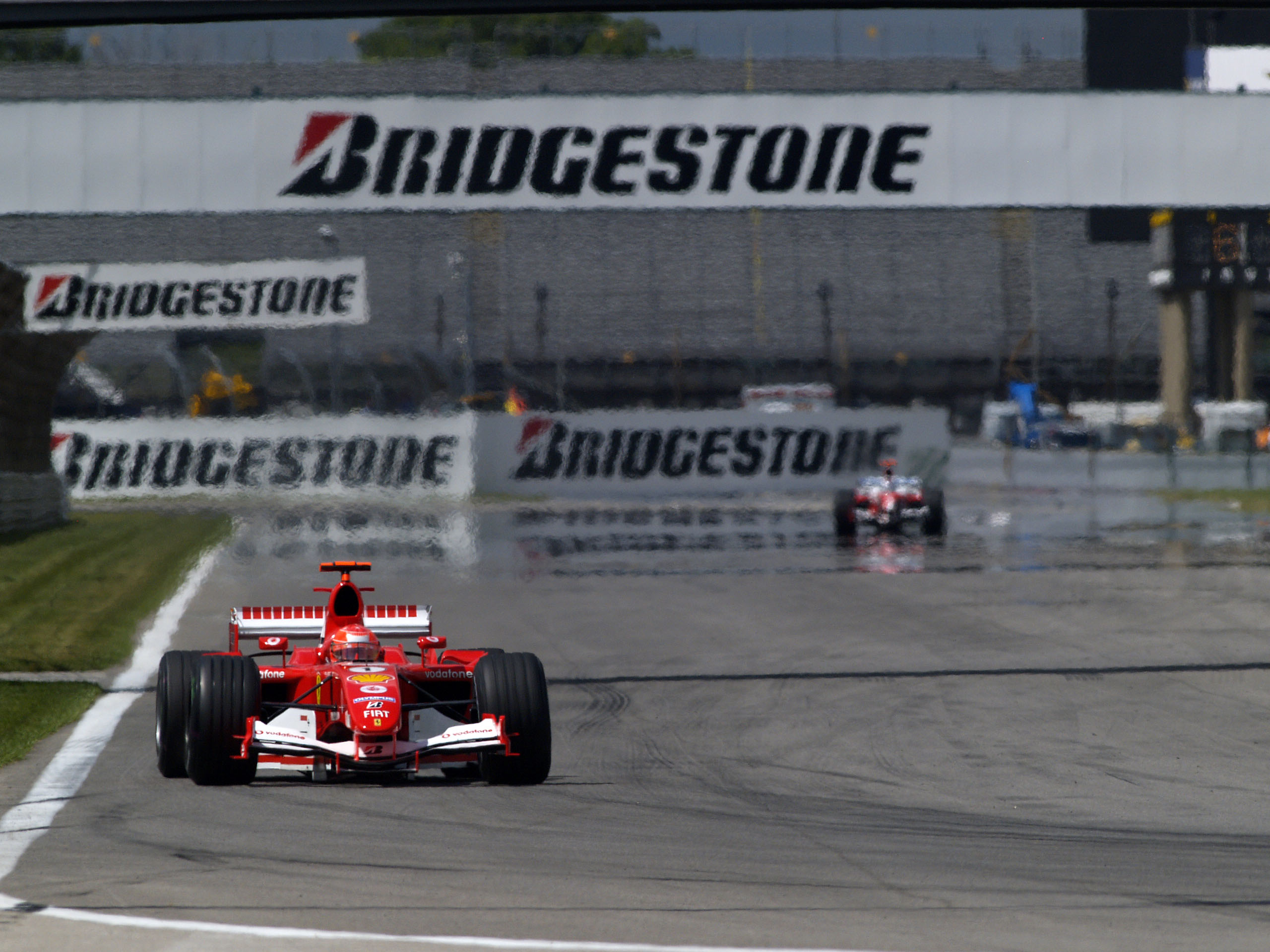 Williams, was not the only team that had an issue at that specific turn. The following day, Michelin stated that BAR, McLaren, Red Bull, Renault, Sauber, Toyota and Williams had problems at the same turn. The tyre supplier couldn't find the root cause of the problem. Michelin proposed that the teams use tyres with different specifications, but the problem was that the 'new' tyres, which were the same type as the ones that used in the Spanish Grand Prix, had the same flaw.
Time was ticking. The FIA proposed adding a chicane at the final turn of the circuit but it was vetoed by Ferrari. On race day, Charlie Whiting gave the green light to the drivers to start the formation lap. 20 cars started but only six completed the lap. Only the teams that were racing with Bridgestone's tyres could participate in the race, leaving only Ferrari, Jordan and Minardi.
"If it comes down to my choice, I want to race," David Coulthard stated.
It was an easy victory for Michael Schumacher. The German driver led the race from the beginning and took the chequered flag, followed by his team-mate Rubens Barrichello. Tiago Monteiro and Narain Karthikeyan finished third and fourth respectively, while Christijan Albers finished fifth and Patrick Friesacher sixth.
That victory was the only one for Schumacher and Ferrari in 2005 and moved him to third place in the drivers' standings.