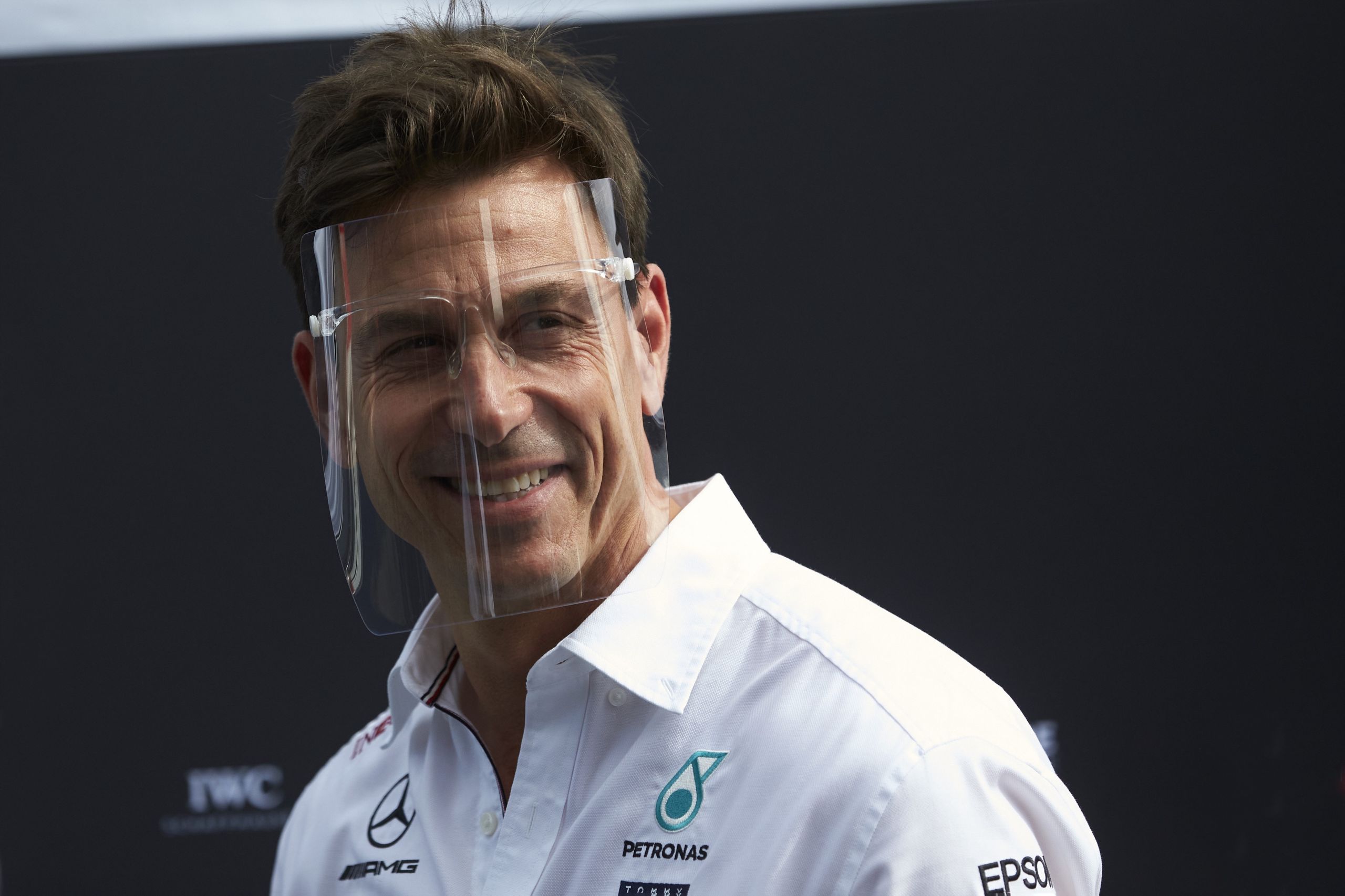 Image courtesy of Mercedes AMG F1 Team Steve Etherington.
There has been, and continues to be much speculation over the future of Mercedes-AMG F1 team principle Toto Wolff, who is perhaps infamously out of contract at the end of the 2020 season.
Toto has confirmed that he is in talks with Mercedes' parent company, Daimler, however it doesn't appear that any formal decision has been made as yet.
Unfortunately, the fact that the decision hasn't been made so quickly, given Mercedes' sheer domination with Wolff at the helm has, inevitably, set tongues waggling through the paddock and the wider F1 community.
But is this speculation valid?
There's absolutely no denying that, under Wolff's management, Mercedes have gone from being a team filling up the middle/back positions on the grid (circa 2011/2012, while Schumacher still had a drive), to hoovering up championship after championship for 6 years running. Other teams' inability to match Mercedes' pace has inspired regulation changes, and has even endangered viewing figures as fans protest the sport has become too 'predictable' as a result.
For Toto, it seems the team's success is one of the reasons behind him carefully considering his future at Mercedes. Speaking before the Spanish Grand Prix in Barcelona, he admitted he was 'in a moment of reflection where F1 is heading to'. Wolff continued, 'I really enjoy the role and my plan is to continue but I never want to be in a situation where you are becoming from very good to good.'
It's an interesting approach from Toto who, you would imagine given the vast success, would be quite happy to sign up for another few years. It is also interesting that Wolff's decision to take time and reflect comes as we turn our attention to the Renault garage, who have famously signed Fernando Alonso for two more championship seasons.
You're probably wondering how Alonso could have anything to do with Wolff's decision to stay at Mercedes. The truth is it doesn't, however, as there has been speculation about Toto's future, there has been far more (for far longer) about whether Alonso should return to F1 or concentrate on other projects.
One could argue that it shows considerable level-headedness (essential for the role of team-principle, you'd imagine), and an absence of narcissism, to be aware that your track record doesn't necessarily guarantee the same success going forward, and that it might even be a hindrance to those waiting in the wings to be given their opportunity to progress.
Depending on which side of the argument you're on, it seems like Wolff is removing pride from the equation, something that doesn't seem to have happened when Alonso signed with Renault. (Poor Hülkenberg!)
This is, of course, the first opportunity for Wolff to really consider his future in the team after the sad loss of his fellow team boss, Niki Lauda, whose absence is felt not just in the Mercedes garage, but in F1 as a whole.
Like Niki, Toto is quite the entrepreneur, with a keen eye for driver talent (he famously manages Esteban Ocon, who some of us expected would be filling Bottas's seat last year), as well as having small stakes in Aston Martin and as of June this year, Williams F1. Perhaps he could give Dr Helmut Marko a run for his money, and turn his attention to making further investments, and manage new drivers coming up through the formulas.
Personally, I find this unlikely, however I would like to see Wolff move to another team, or even another formula that needs a little bit of development. An advisor for Williams F1 maybe? Or, working with the Mercedes-Benz EQ Formula E team, and boosting its profile even further.
Whatever he decides, I'm certain the Wolff name will remain an enormous part of F1, and if all else fails, I'm sure Sky Sports F1 will be waiting in the wings with a decent contract for him, just in case.