Patricio O'Ward has parted ways from Harding Steinbrenner Racing, with whom he was expected to compete in his rookie IndyCar season this year.
The Mexican driver won the 2018 Indy Lights championship, winning nine out of 17 races. O'Ward then made his IndyCar debut in Sonoma last season with Harding Steinbrenner, reaching the Fast Six in qualifying and finishing the race in ninth place. He was understood to have signed a deal to race for the team on a full-time programme in 2019.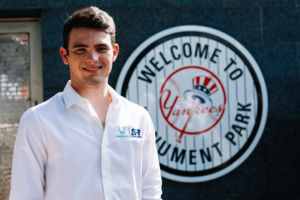 O'Ward's Indy Lights championship win was accompanied by a scholarship worth $1 million to be put towards an entry in the IndyCar championship.
However, O'Ward announced today that he had parted ways with the team, releasing the following statement:
"The Harding Steinbrenner Racing team supported my decision to seek a new opportunity by releasing me from my contract and allowing me the opportunity to find a new team before the start of the 2019 season. Now, I am fully focused on finding the right opportunity and how I will use my scholarship from Indy Lights for 2019."
With the first race of the IndyCar season on March 10, time is running out for O'Ward to secure a new seat, and it is unclear whether he will be able to find a full-time or part-time deal.
Harding Steinbrenner Racing are now expected to contest the season with only one entry, the #88 car, to be driven by 2018 Indy Lights runner-up Colton Herta.
(Featured image credit: Chris Jones/IndyCar)