It's time for the first round of the year on gravel, and Elfyn Evans with co-driver Scott Martin head to Mexico as leaders of the World Championship for the first time in their careers, just like Ott Tanak and Martin Jarveoja last year. This brings them a whole new challenge. Opening the road on day one, with lots of road cleaning is going give them a whole new learning curve. The one thing that could allow them to stay in the hunt for a win would be if it rains. If that doesn't happen, the best they can hope for is finishing on the podium.
Throwback to 2019
Twelve months ago, Seb and Julien took a strong victory winning four stages. Ott Tanak and Martin Jarveoja took five stage wins, and finished in second position, 30 seconds behind the French duo. Welsh wizard Elfyn Evans and Scott Martin took their first podium of the year as well at the time, despite not winning any stages, with a really good consistent run, which kept them in second place until Sunday.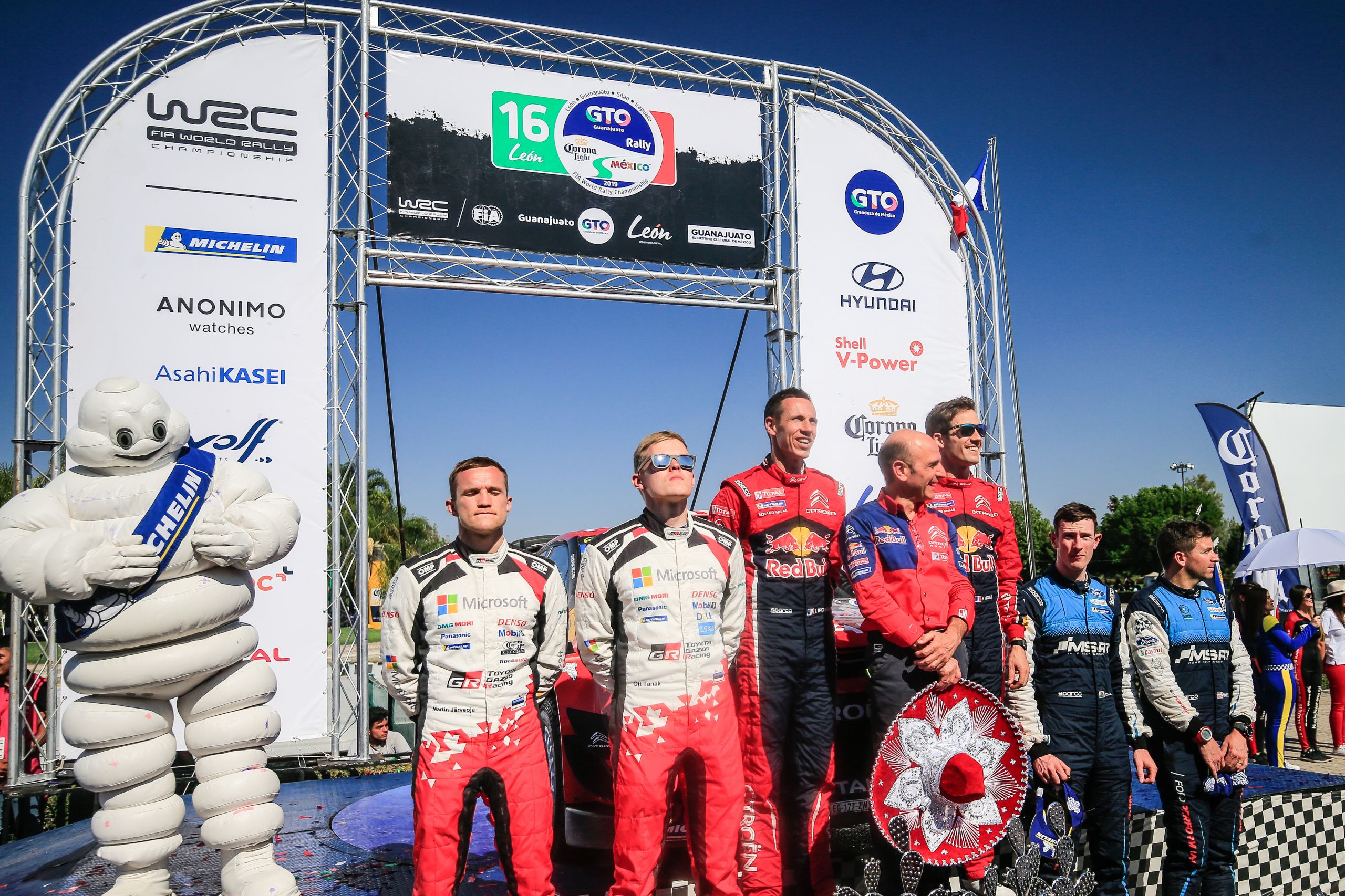 Now, who will be in the fight for victory? It's hard to look past Seb Ogier, Ott Tanak and Thierry Neuville battling for this one, but can either of M-Sport Ford's Finns come through to challenge? Elfyn took a very good podium last year for his former team, so the car has good pace on gravel.
12 March
10:01     —                Llano Grande [Shakedown]                         5.51 km
Leg 1 — 135.10 km
12 March
20:08     SS1         Monster Energy Street Stage GTO 1          1.12 km
20:31     SS2         Monster Energy Street Stage GTO 2          1.12 km
13 March
9:08        SS3         El Chocolate 1                                                    31.45 km
10:16      SS4         Ortega 1                                                                 17.24 km
11:14       SS5         Las Minas 1                                                          13.69 km
12:12      SS6         Parque Bicentenario                                          2.71 km
15:35     SS7         El Chocolate 2                                                    31.45 km
16:43     SS8         Ortega 2                                                                17.24 km
17:41      SS9         Las Minas 2                                                          13.69 km
19:21     SS10       SSS Autodromo Shell V-Power 1                 2.33 km
19:26     SS11       SSS Autodromo Shell V-Power 2                 2.33 km
19:26     SS12       Street Stage León                                              0.73 km
Leg 2 — 133.74 km
14 March
8:58       SS13       Guanajuatito 1                                                    24.96 km
10:01      SS14       Alfaro 1                                                                  16.99 km
11:08      SS15       Derramadero 1                                                    21.78 km
14:56     SS16       Guanajuatito 2                                                   24.96 km
15:59     SS17       Alfaro 2                                                                   16.99 km
17:08     SS18       Derramadero 2                                                    21.78 km
18:38     SS19       SSS Autodromo Shell V-Power 3                 2.33 km
18:43     SS20       SSS Autodromo Shell V-Power 4                 2.33 km
19:26     SS21       Rock & Rally León                                                  1.62 km
Leg 3 — 56.01 km
15 March
8:38        SS22       Otates                                                                   33.61 km
9:56        SS23       San Diego                                                            12.76 km
11:18        SS24       El Brinco [Power Stage]                                 9.64 km
Let's hear from the drivers!
Toyota Gazoo Racing WRT
Elfyn Evans
"It's obviously been a great start to the year with the team, and I'm looking forward now to the first gravel event of the season. In a way, Mexico is quite like the first two rallies of the year, in that it has its own specific challenges that we have to try and adapt to. And this year, it's another new surface for us to get used to with a new car. But we found a good feeling in the first two rounds, and we hope to do the same in Mexico. Leading the championship does mean we will be opening on the road on Friday, which will not make it easy for us, but we almost have to forget about that and just focus on the job in hand."
Sébastien Ogier
"It's always a great feeling every year to go to Rally Mexico. I have so many good memories there: It was my first WRC event back in 2008, when we started with a win in the Junior category, and since then we've had a lot of good results there. I have had the chance to do two days of testing in Spain recently, and I think the first feeling with the car on gravel is really good. After two events where we had some good pace but didn't manage to claim a win yet, this will definitely be the target in Mexico. With more mileage in the car now, I start to feel more and more comfortable in the Yaris WRC. Being third on the road is not a bad starting position, and our plan will be to try to fight as hard as we can for the victory."
Kalle Rovanperä
"The pre-event test in Spain was the first time for me on gravel in the Yaris WRC, but I was getting used to the feeling more and more. We tried a few different setup options and I think we found a good compromise. I competed on Rally Mexico two years ago, and the main difficulty there is the high altitude, which means you need to adapt your driving style. Sweden was of course a very nice rally for us, but I think that Mexico could be one of the trickiest events for me this year with my experience, and we will have to see how it goes."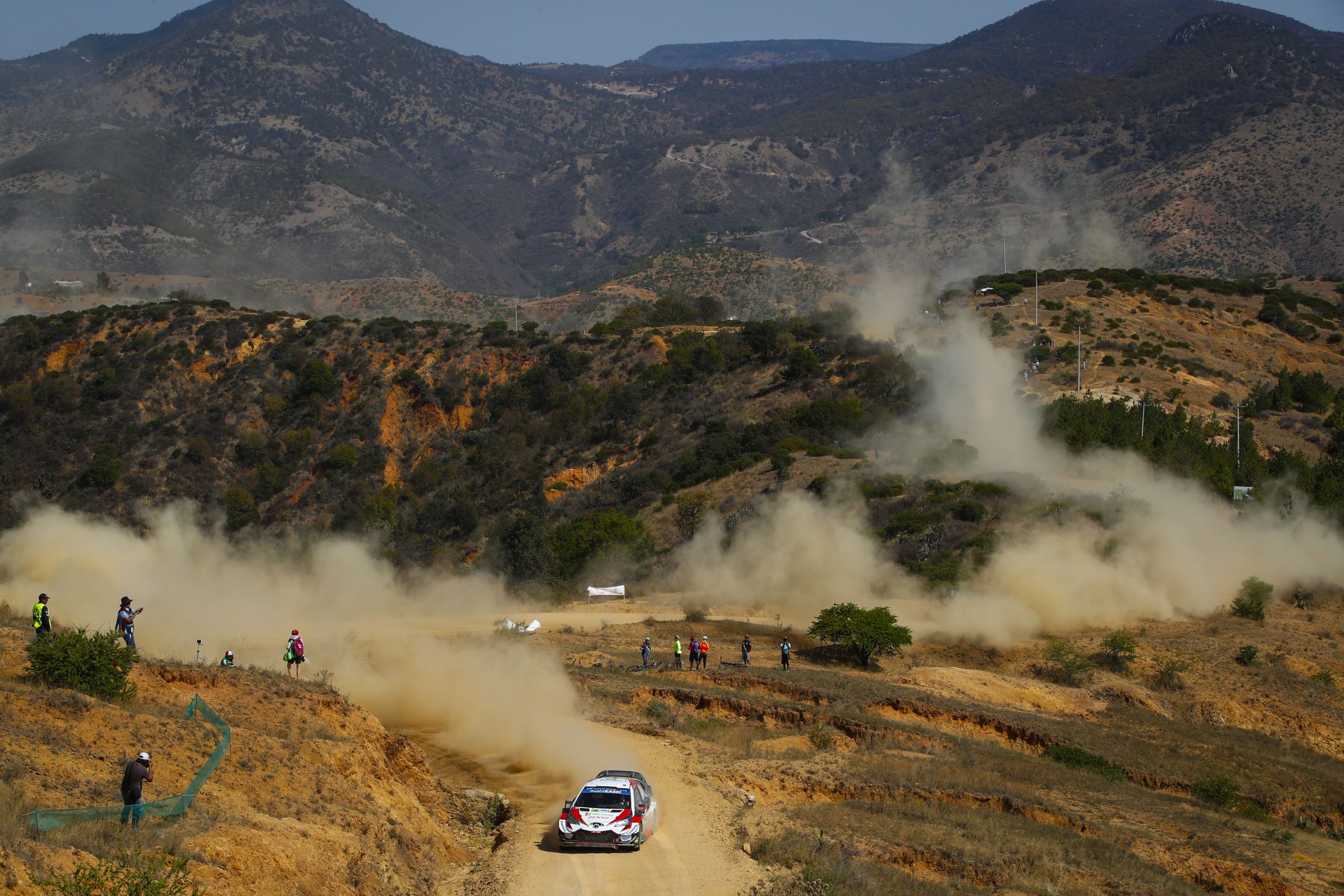 Hyundai Motorsport
Thierry Neuville
"Rally México is the first 'summer' event with hotter temperatures than we faced in Monte and Sweden, as well as high altitude and some demanding long stages. They are tough conditions, especially as one of the first cars on the road. I have great memories of Mexico, including our first podium with Hyundai Motorsport, and my first-ever WRC top-three finish the year before. It has always been one of the rallies I wanted to win; I was never quite able to achieve it, but it would be nice to change that this year."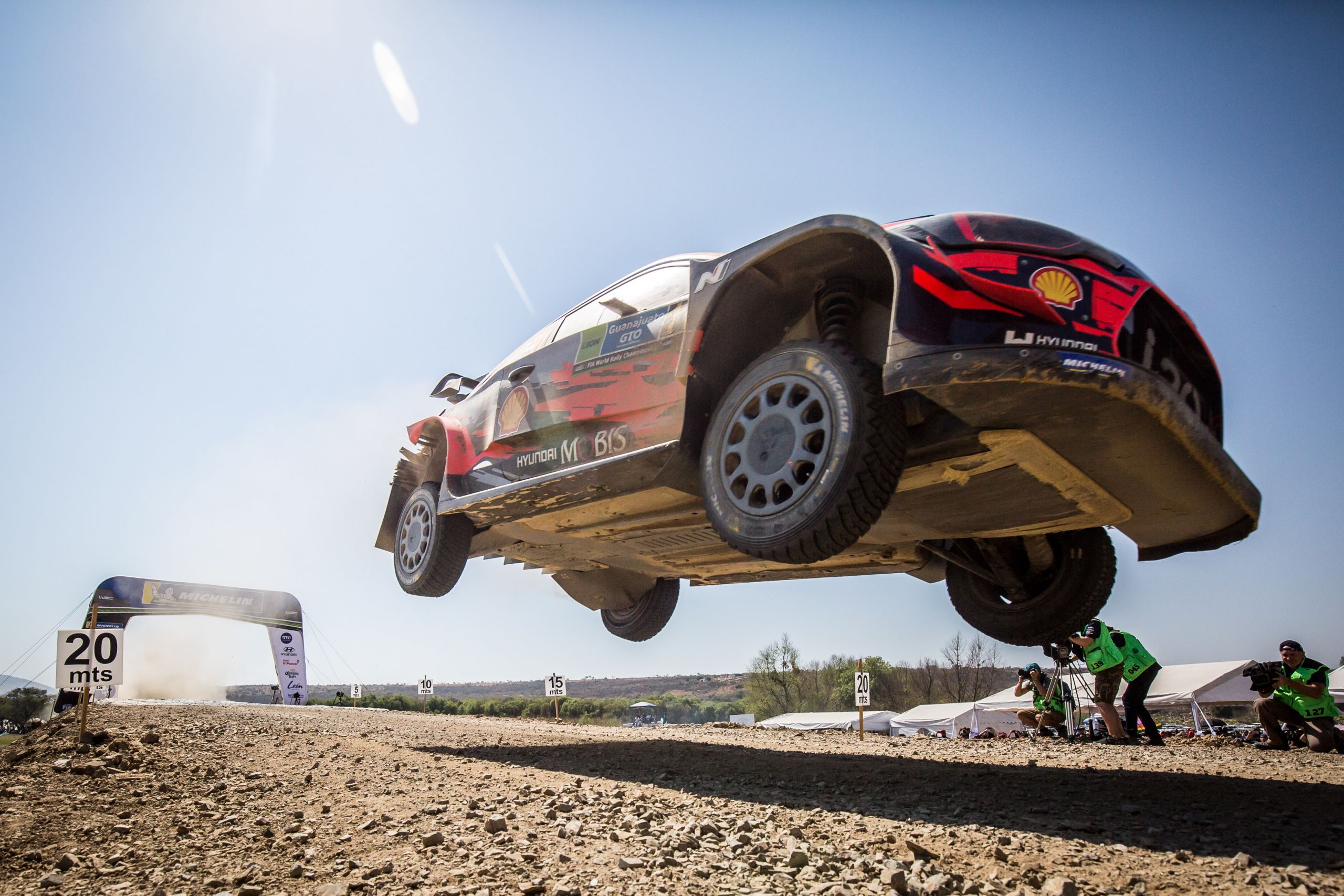 Ott Tänak
"I was pleased to get my first podium with Hyundai Motorsport in Sweden, but Mexico will be very different – it's a unique challenge. The heat and altitude make it a very specific event on the calendar. On the fan side, too, it's amazing; we have a lot of people spectating and going crazy which makes it very special and emotional for us as drivers. There's nowhere better than Mexico to come and get some sunny weather after the winter. Physically, it can be tough. At altitude we don't have as much oxygen, so our driving style needs to be smooth and flowing, while the engine power is reduced, so we have to be efficient."
Dani Sordo
"I am excited to be back in the Hyundai i20 Coupe WRC at Rally México, an event I enjoy a lot and where I have always had a good performance. I have stayed close to the team in the opening events of the season, and took part in Rally Serras de Fafe last weekend, so I feel fit and ready. I really want to win in Mexico and to take another victory for the team. Our road position on the first day should be advantageous but that alone is not enough. The altitude makes it a difficult event, so we have to be prepared physically and to look after the car as well. We have a lot of support and passion from the fans, which only adds to the character of this event. I can't wait to get back behind the wheel."
M-Sport Ford WRT
Esapekka Lappi
"Every time I get behind the wheel I'm learning more and fine-tuning the set-up to better suit my driving. We worked on a few things in Sweden, and continued that at the pre-event test last week. We've not been too far off challenging for the podium, and I think that has to be our goal in Mexico.
"I'm getting more and more confident with the Fiesta, but of course Mexico is a tricky and unique event where you really need to be clean and efficient in your driving. The altitude also means that we run with less power, so small mistakes take longer to recover. But the feeling is good, so let's see what we can do."
Teemu Suninen
"I've always enjoyed this event and the stages are really nice to drive, but the high temperatures and altitudes mean that it can also be really challenging. Even with a world rally car you can feel the lack of oxygen and we need to be prepared for that – both physically and in our driving too.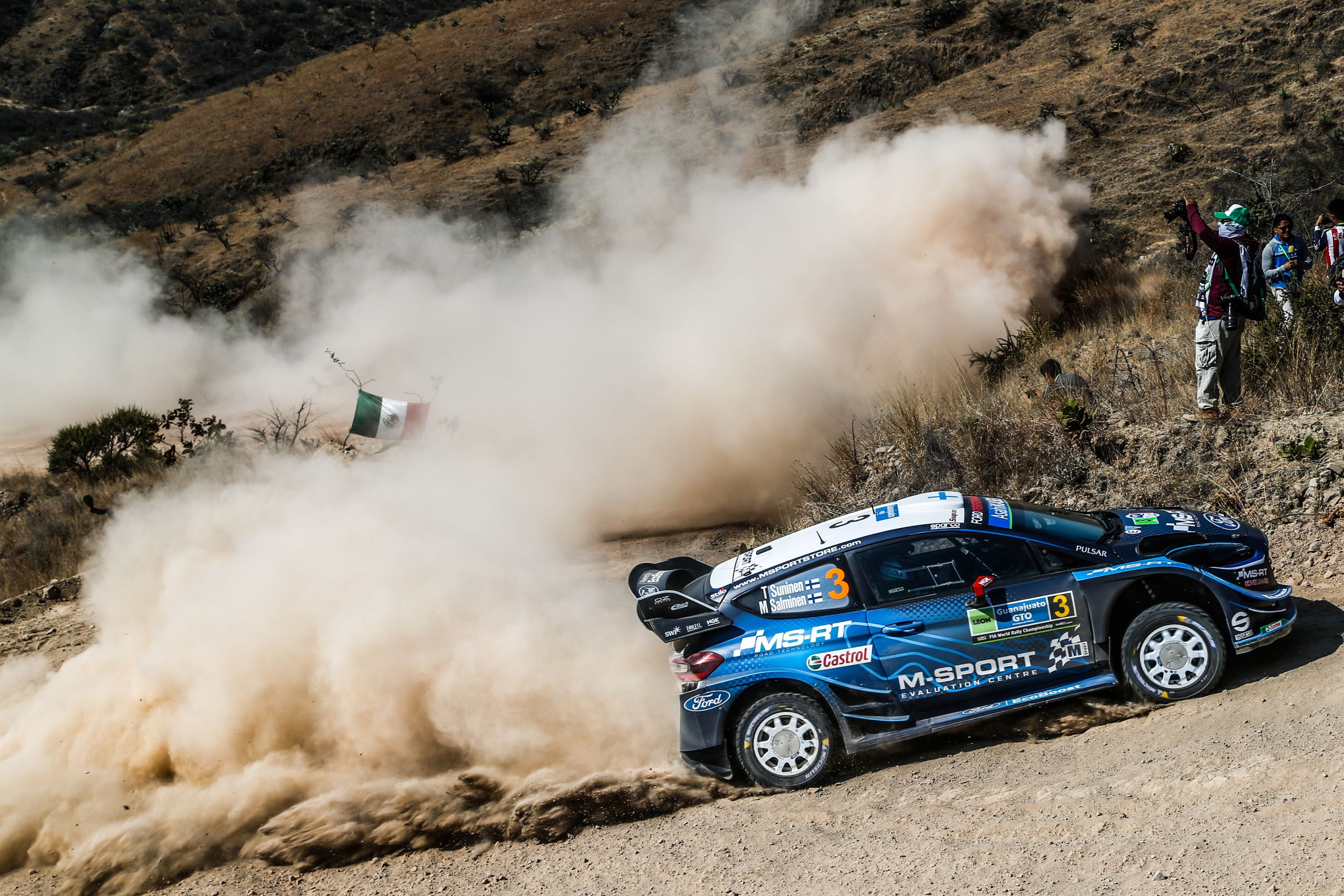 "We haven't had the best start to the season, but I'm now fully focused on this event. We completed a pre-event test last week where we found a good set-up, and we know from previous years that the Fiesta is a fast and reliable car here. We will certainly be trying our best to score some good points next week."
Gus Greensmith
"I'm a huge fan of Rally Mexico and it's probably my favourite place to visit on the FIA World Rally Championship calendar. The scenery and colours of Guanajuato and the enthusiasm of the fans provide a truly special experience for everyone and I can't wait to get back there.
"I really enjoyed my time there in 2018, but it will be a completely different challenge this year. I've been preparing in the heat and altitude chambers so my body is definitely feeling efficient and I'm sure that will help my performance next week, so let's see what we can do."
Summary
Well, we are set for a very exciting rally again from Mexico as the battle for this year's title continues. Many questions will be answered by the end of this classic event, but we may have even more added. Can Elfyn and Scott, just like Ott and Martin last year did last year keep the championship lead by finishing on the podium? Can Seb and Julien score their first win for Toyota? Or will it be Ott and Martin on top? Shakedown will be very interesting on Thursday, and may reveal some answers. Enjoy!