From the newest track on the calendar, Formula 2 travels to the Red Bull Ring in Spielberg – one of the more classic motorsport circuits. The Austrian track is used by a multitude of categories, so even those drivers who are new to the championship will likely have raced there earlier in their career. The 4.3km circuit has delivered some classic races in the past, though last year in GP2 it was characterised by the bizarre set of results owing to the two wet races.
2016 saw Mitch Evans—now racing for Jaguar in Formula E—and Jordan King take the two victories of the weekend, but the running was by no means predictable. The feature race was run in the kind of changeable conditions that are often seen at the Red Bull Ring, and saw many of the championship frontrunners crashing out, including 2017 contender Artem Markelov. And with a sprint race featuring torrential downpours, they were an unpredictable set of races. There is every chance that either Saturday or Sunday will be struck by adverse weather conditions, but as the first race weekend in a double header, getting good results will be crucial in gaining momentum to carry drivers over into Silverstone.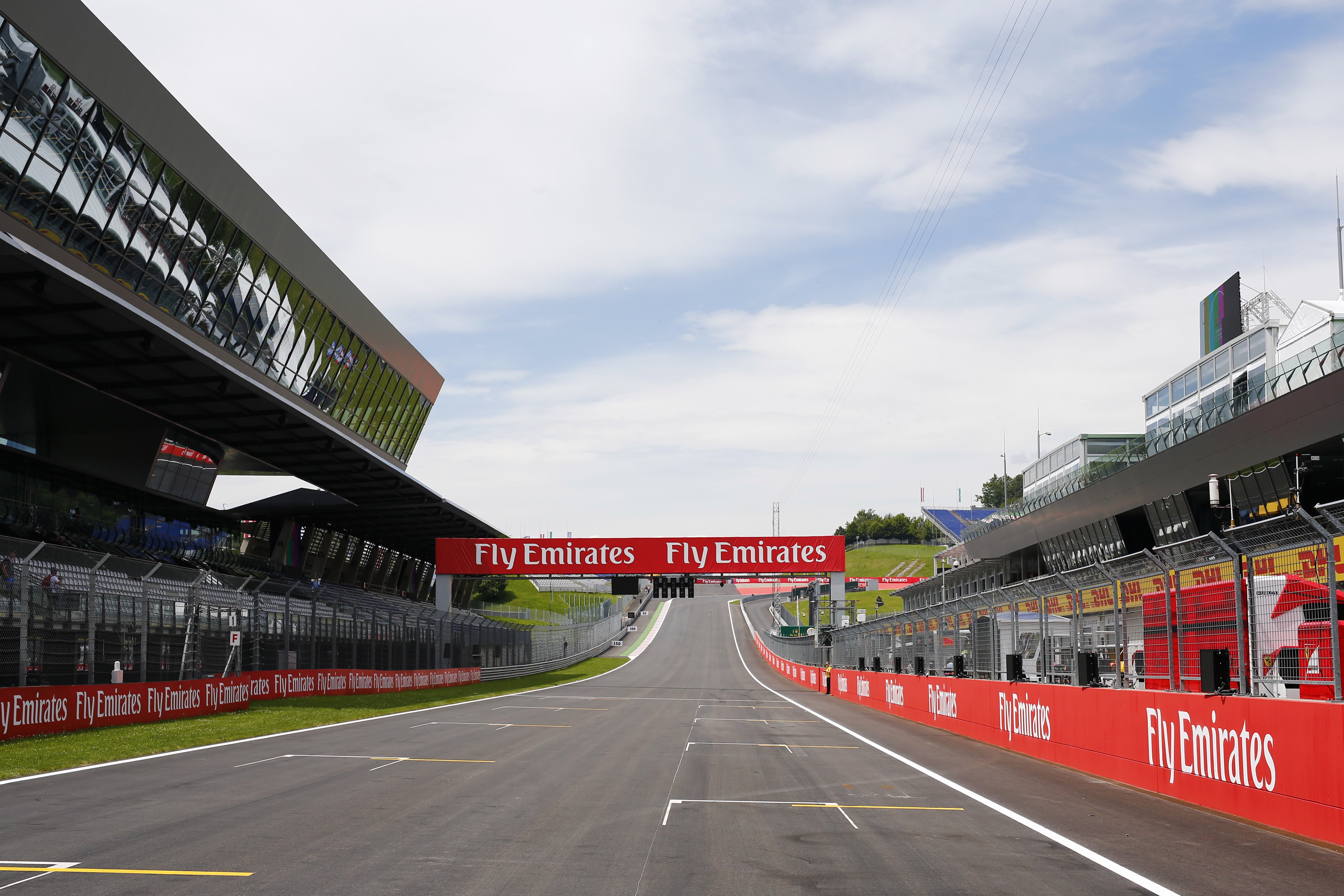 Charles Leclerc still leads the driver's standings by a comfortable margin of 42 points, and it would take a lot of bad luck for the Prema driver—and a perfect weekend from second place Oliver Rowland—to threaten his first place position this weekend at least. The more interesting battle is between second and third place, between DAMS' Rowland and the much improved Artem Markelov of Russian Time.
But Markelov's teammate Luca Ghiotto is in hot pursuit, only twenty points behind, and vocal about his intentions to challenge for the title in 2017. While he may be some way off the leader, it is a long season that is yet to reach its halfway mark. If Ghiotto can keep up his consistent points scoring performances (Ghiotto has scored in all but one of his races this season) then he is well placed to bide his time and hope to capitalise on the mistakes of his rivals.
Russian Time still lead the teams' standings, as they have done for much of the 2017 season so far. But after a string of promising performances from Canadian Nicholas Latifi, DAMS now trail them by only three points. Ghiotto had an unfortunate outing in Baku, his weekend very much hampered by his shunt in qualifying, but the team still managed to score eighteen points thanks to Markelov. The Russian seems to have lost his all-or-nothing attitude of previous seasons, and will be hoping to do better than the no-points weekend he suffered in Austria last year.
DAMS on the other hand will be aiming for more consistency within their driver pairing to ease the threat from their rivals Russian Time. While both teams have a strong set of drivers, all of whom seem to be having their best seasons to date in 2017, Rowland and Latifi of DAMS seem to be taking it in turns to have winning weekends. While Rowland left Baku with a disappointing haul of points, Latifi probably left feeling rather satisfied after his double podium weekend.  What DAMS really need from Austria and Silverstone is for both of their drivers to deliver in one weekend to consolidate their position on the top of the team standings.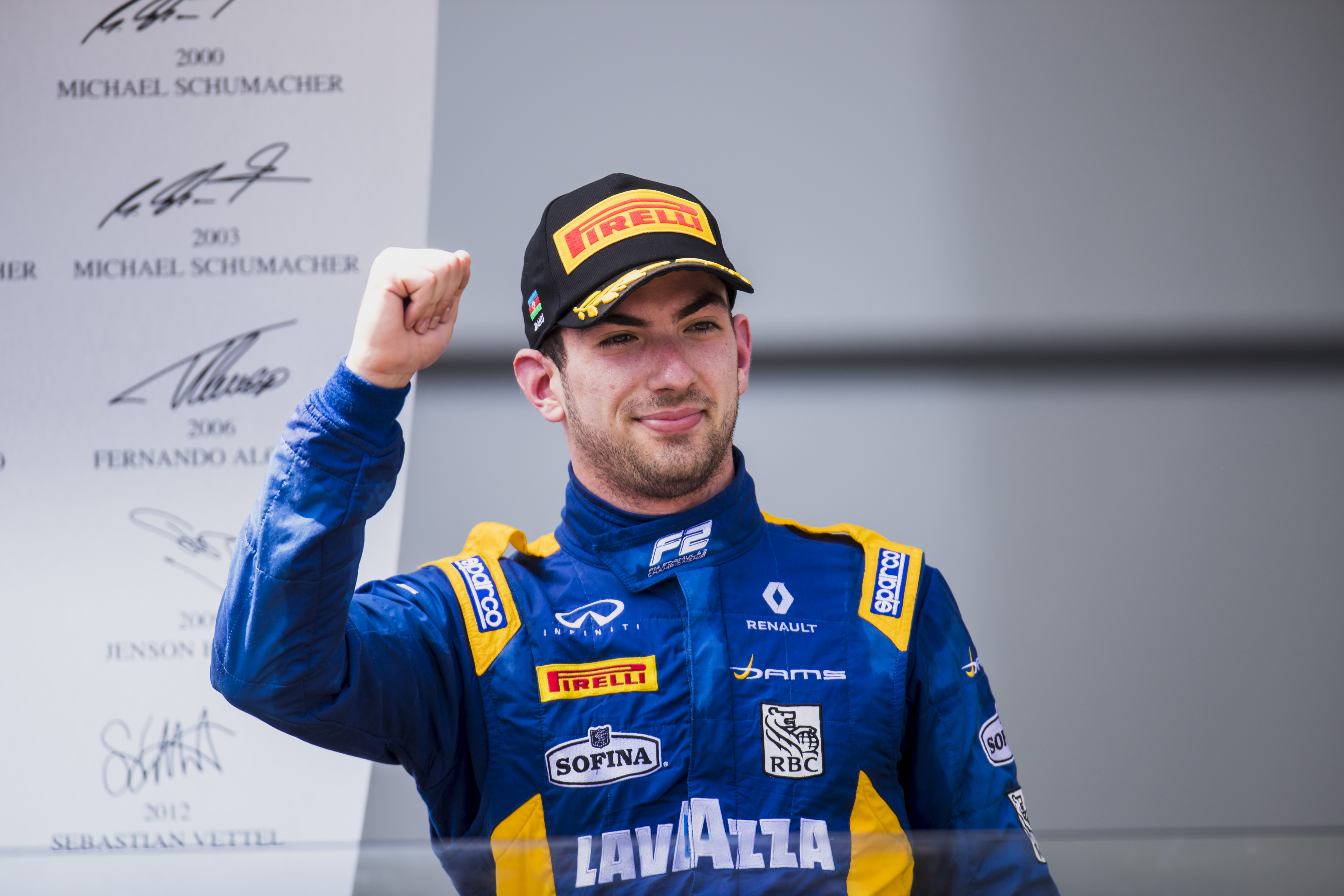 Baku finally saw Campos Racing lift themselves from the bottom of the team standings, after circumstances played into Ralph Boschung's hands and he succeeded in scoring five points over the two races; that relegates Trident to tenth. While none of the veteran Campos or Trident drivers performed well in Austria last year, Boschung, who was driving in GP3 in 2016, won the sprint race at the Red Bull Ring, also managing to secure the fastest lap of that race as well.
It was Racing Engineering who came away from Baku without scoring a single point, a continuation of what has been a very mixed season for the Spanish team. Rookie Louis Deletraz has seemingly struggled to settle into the series, something which has been a problem for many drivers in the past. Even Malja, who has scored a podium this year along with three other points finishes, seems to have trouble getting a handle on his machinery. It is difficult to say whether it is a problem stemming mostly from the car as neither driver has the consistency to suggest otherwise. Deletraz has performed well at Spielberg in the past, earning a second place there in 2016 while he was competing in Formula Renault V8 3.5 and winning at the track in 2015. But it would take his best weekend in 2017 so far to replicate that kind of form.
MP Motorsport driver Jordan King scored his first GP2 win at the Red Bull Ring last year, which he managed to follow up with a win in the Silverstone sprint race as well. With those two rounds coming back to back in 2017, a repeat of those feats would help him rise above his current ninth place in the drivers' standings. It would also go some way to alleviate the disappointment of his disqualification from the sprint race in Baku, which brought his tally of consecutive points scoring finishes to an end.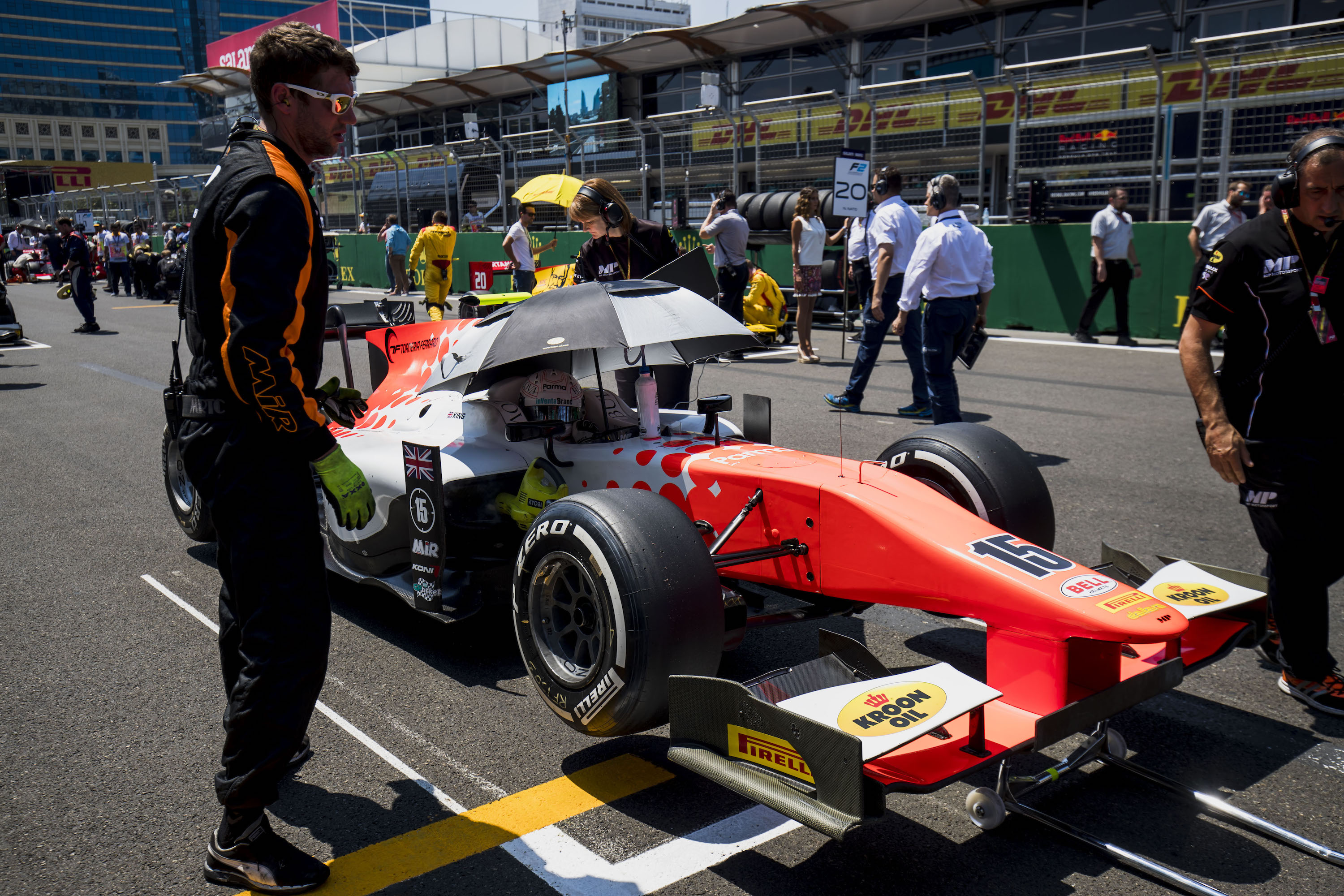 Both Rapax and Arden made positive steps forward in Baku. Rapax, through their ever-improving rookie Nyck de Vries, finally managed to convert their impressive one lap pace into a feature race podium. If Rapax can continue to deliver the qualifying performances of recent rounds, then Austria presents an opportunity to prove they can reproduce the feature race result from Azerbaijan.
It was Arden who made the real breakthrough however, scoring that all important race win for Norman Nato in the sprint race. The victory was an important step for both the team and the Frenchman, who has been chasing results reflective of his ability since Bahrain. Like 2016 GP2 champion, Pierre Gasly, who only started really performing after his victory in Silverstone, the win could prove to be boost he needs to start challenging the likes of Leclerc, Rowland and Markelov.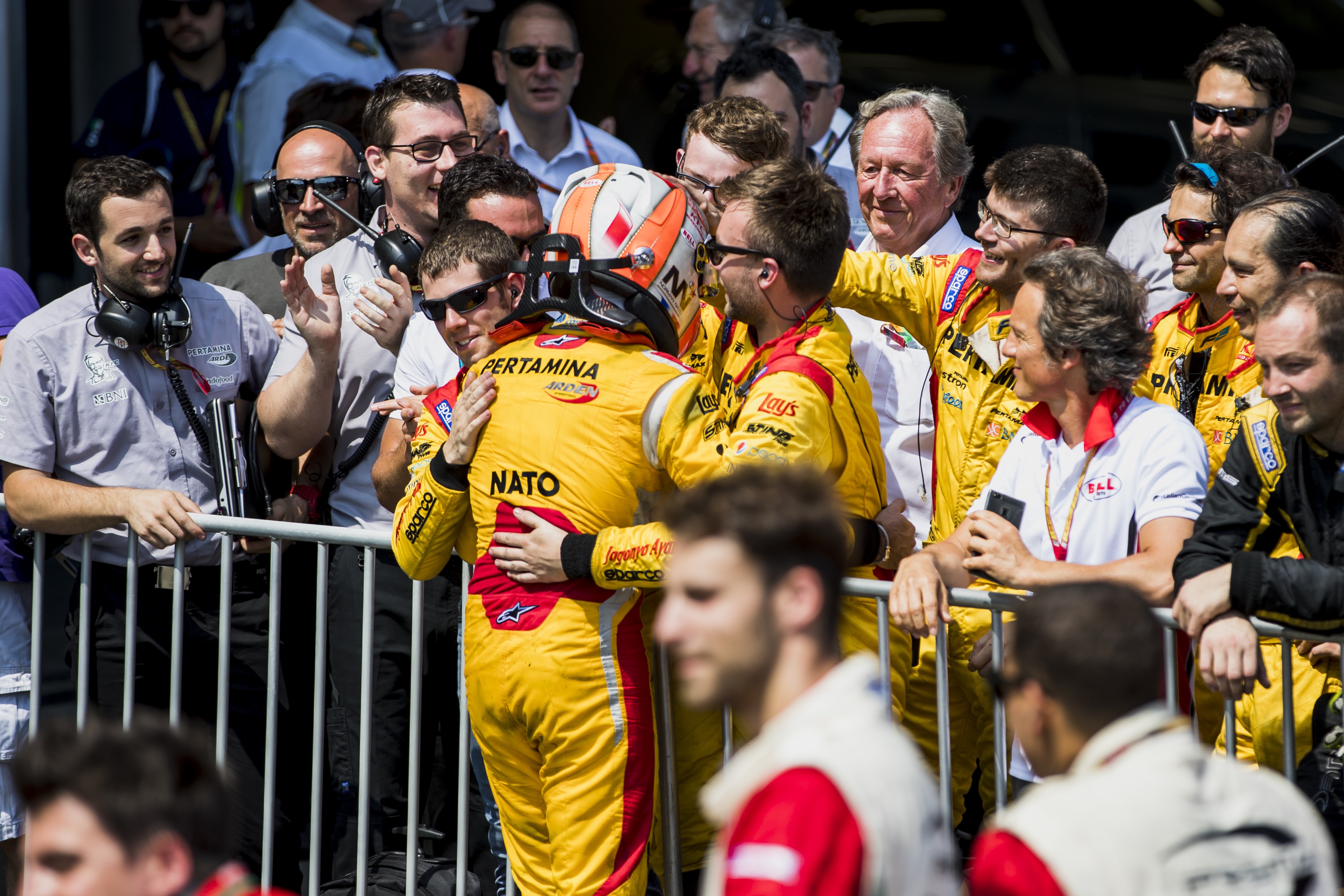 Charles Leclerc's near perfect weekend in Azerbaijan won Prema a massive 43 points, helping their battle in the team standings, where they sit in third place. But it will not have escaped their notice that once again, none of their points were scored by Antonio Fuoco. Though the Italian did perform well in qualifying, his chances of a decent result were dashed when he crashed out in the feature race, making it a struggle to recover on Sunday. Approaching the halfway point in the season, pressure will be mounting on Fuoco to perform.
While some consideration should be put towards the fact that he is only in his first season of Formula 2, the remarkable performance of his teammate—also in his rookie season—puts the two drivers in stark contrast.
While Leclerc can afford to relax considering the size of his lead, if he can continue his streak of pole positions in Austria then he will overtake Stoffel Vandoorne's record of consecutive pole positions in one season. But it is the results that all too often come with those stellar qualifying performances that Leclerc will wish to carry with him. If he can maintain his momentum, then it won't be long until he becomes uncatchable.
The Red Bull Ring is a track that Leclerc himself cites as one of his favourites, and if he hasn't lost any form since Baku then most would agree that he is favourite to win at least one of the races this weekend. But riding on the back of his first win, Nato will also be dangerous, and those who have been strong all season—Rowland, Markelov and Ghiotto—will almost definitely be quick.