Time for round six of this season's championship and we come to the Island of Sardegna for the Italian round! Known for its extreme dusty roads and jumps this event is a favourite on the calendar.
Kalle and Jonne won the last round and come to this as championship leaders. They are joined as always in the Toyota team with their usual teammates, whilst Seb and Vincent are also entered. They will look to use their good starting position to set the pace throughout Friday's stages and hope to hold on and take victory. However, Elfyn and Scott will want to do the same and it will be interesting to see how they get on.
Thierry and Martijn will have the same idea though and of course Thierry won this round in 2018. There is another Hyundai crew that will have the same idea. Yep, Dani won this round twice in recent years, taking victory in 2019 and also 2020. Let's see what they can do this year! In fact, Esapekka and Janne will also be I believe challenging for victory. They showed great pace in Mexico and could do the same this weekend.
Meanwhile Ott and Martin at M-Sport Ford will definitely be in the fight this weekend. They took victory last year when at Hyundai and the Puma showed great pace in the hands of Craig Breen co-driven by Paul Nagle who of course took second place last year. For Pierre-Louis and Nicolas in the other Puma, the young Frenchman who has shown very good pace on gravel this year, they will want to take a great result and if things go well, could claim a top five finishing position. Of course, Nicolas won the event as co-driver in 2018 when with Thierry at Hyundai. Could he guide the young Puma driver to a podium this year? It will be interesting to watch!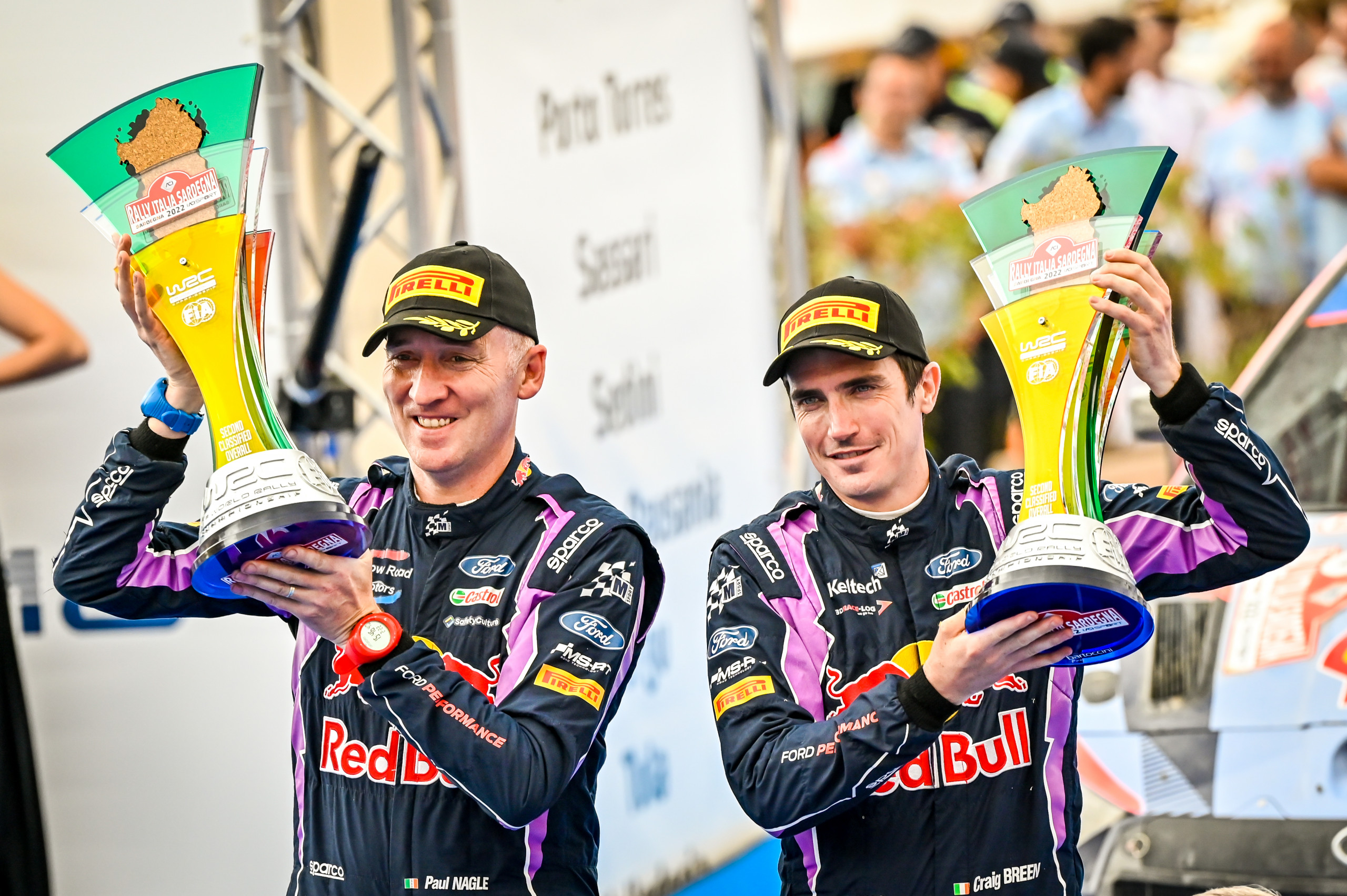 Stage information
There is 320km's over nineteen stages this year. Here's the detail of what lies ahead throughout the weekend.
Following a shakedown in the morning, Rally Italia Sardinia officially begins on Thursday evening with the 3.23km Olbia – Cabu Abbas stage.
Friday is the longest day of the event with a total distance of 138.04km, which includes two passes of the mammoth test that is Monte Lerno – Sa Conchedda (49.90km).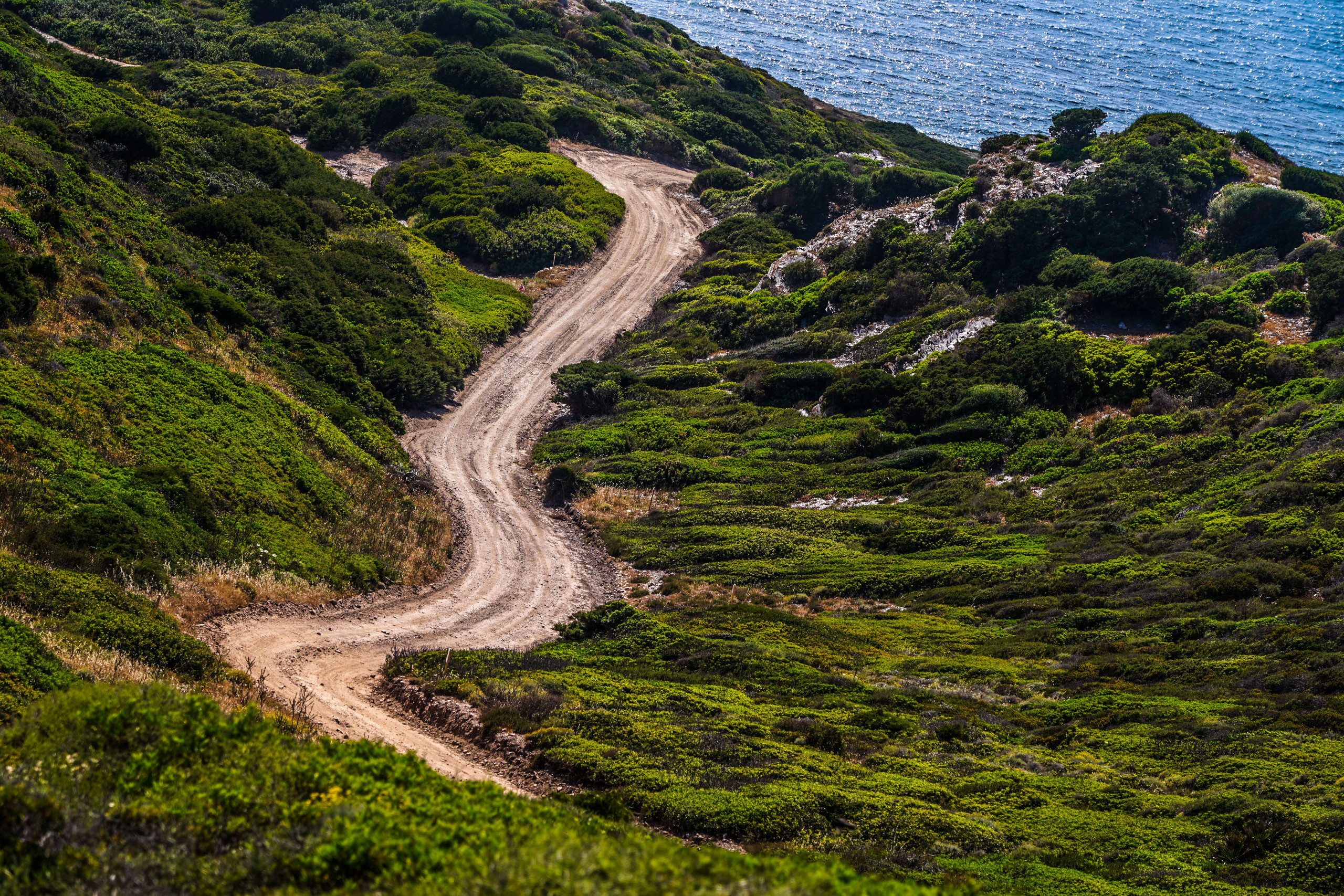 Saturday's itinerary consists of two loops of the four stages: Coiluna – Loelle (16.28km), Su Filigosu (19.57km), Erula – Tula (21.92km) and Tempio Pausania (9.96km).
Two passes each of Arzachena – Braniatogghiu (15.22km) and Sardegna (7.79km) bring the event to a close on Sunday.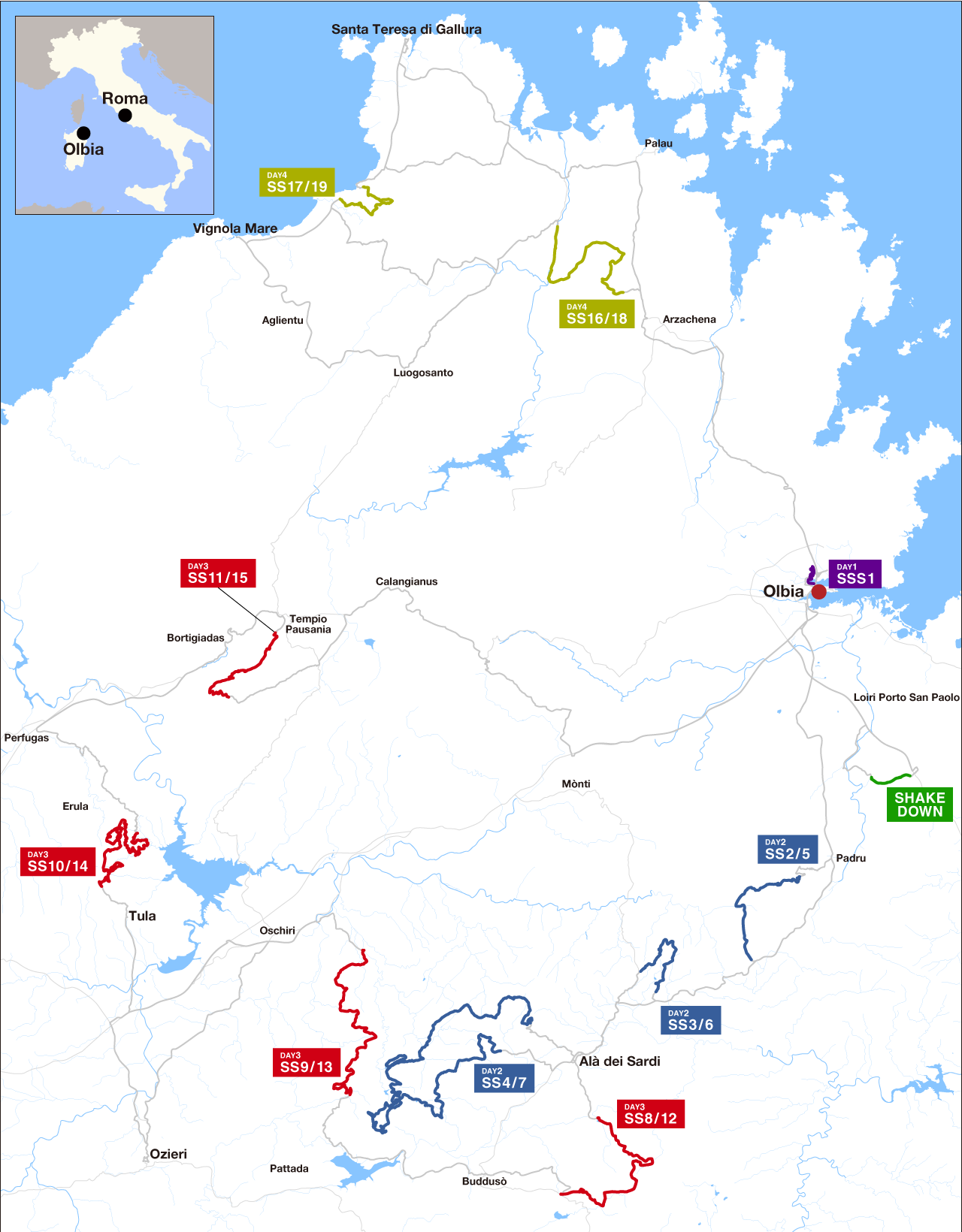 Let's hear from the drivers.
Toyota Gazoo Racing
Kalle Rovanperä
"Portugal was a great weekend for us, and it was nice to get a victory again. We will try to continue like this in the next events, but we know that Sardinia will be a much more difficult job. Of all the rallies in the calendar, I think this one has maybe been the trickiest for me, and if the weather is dry and hot like it usually is in Sardinia, it can be very difficult to be the first car on the road there; perhaps even more so this year with the 50-kilometre stage to be driven on Friday. It will be a demanding weekend but, like always, we will push together with the team to get the best result that we can."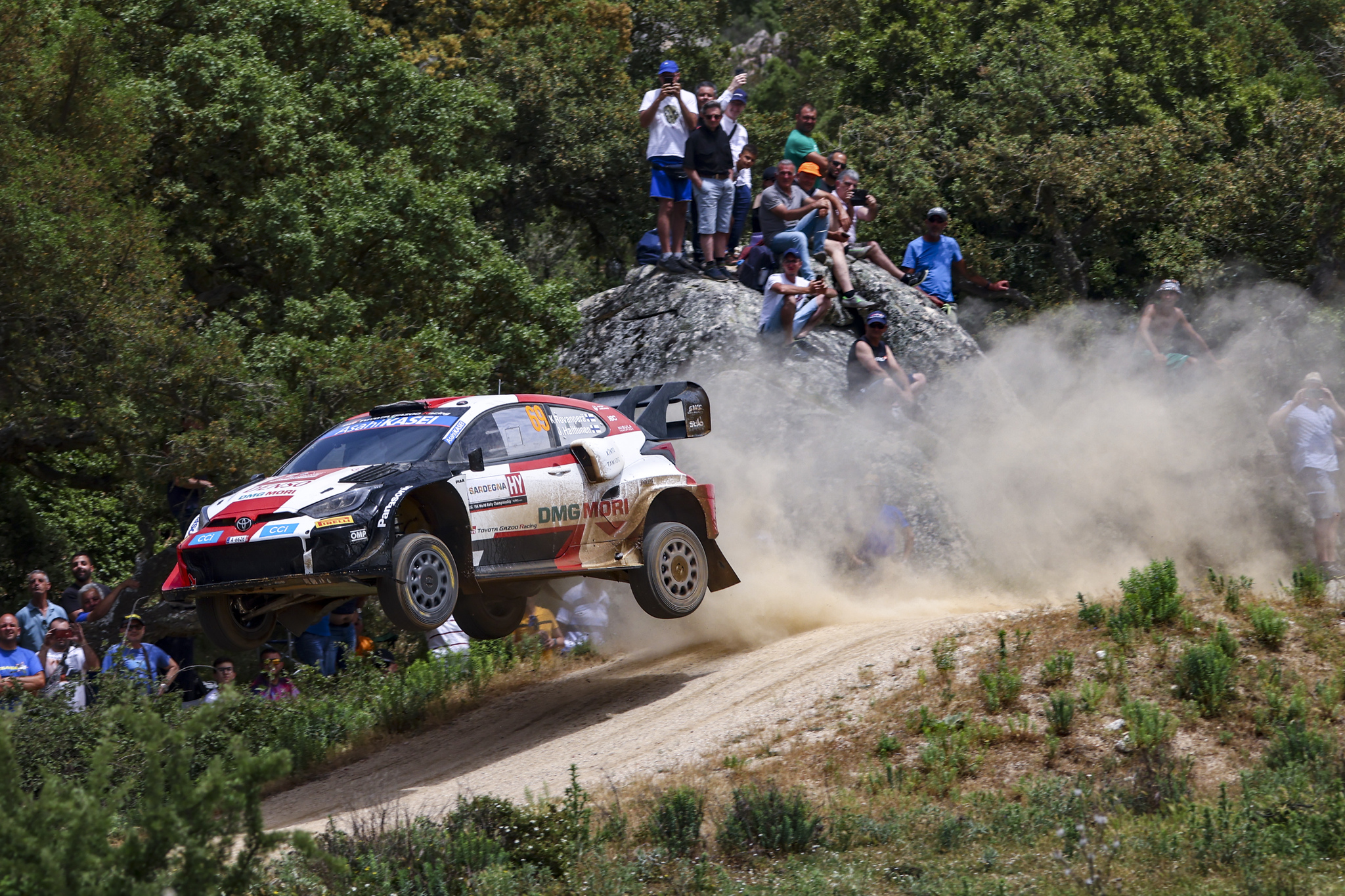 Elfyn Evans
"Portugal was a disappointing weekend on my side, but we have to put that behind us now, move forward to Sardinia and see what's possible there. Our road position will be more favourable than what we started with on the last rally, but we know that it's a challenging event regardless and one of the rougher rallies of the year. It definitely needs a smart approach but I'm looking forward to it, nonetheless. Like always in Sardinia, they mix up the stages every year. A lot of the route is known from before but some of it has not been driven for many years, so there will be a lot of new pacenotes to write during the recce – and this very long stage on Friday will of course be key."
Sébastien Ogier
"Sardinia is a rally that I have learned to love. At first, I used to struggle going there, but over the years I started to master it more and more. The most recent memories I have of Sardinia are really good from when we managed to win in 2021 after starting first on the road, which is not normally possible on this event. Having missed Portugal, we will have a bit of a better starting position this time, but it will still be a difficult challenge, especially with this very long stage of 50 kilometres that the organisers have made for this year. I quite like that challenge, honestly; it adds some spice to the rally and the need for tyre management. It will certainly be an interesting rally."
Hyundai Motorsport 
Thierry Neuville
"Sardinia presents a lot of challenges, but the biggest are the heat and tyre wear. The stages are also difficult as the surface is rough, and they are quite narrow and technical too, so there is not much room for mistakes. Our target is to deal with the conditions as best we can and fight hard for a good result. Portugal was a tough weekend for us. I had a different set-up from Dani and Esapekka which we think is one of the reasons why I was struggling with traction and car balance. Switching my car to similar settings to those of my team-mates should be beneficial in the quest for improved performance and I'm looking forward to putting this to the test."
Esapekka Lappi
"Sardinia is generally quite a slow rally with very technical stages. The second pass is particularly demanding for the tyres and car as there's some bedrock and lots of loose rocks that get pulled onto the road. The usual high temperatures of around 30 degrees also add to the challenge. Personally, I sweat quite easily, so as a driver I need to concentrate more on nutrition and keeping myself well hydrated. At dry gravel rallies, Friday is always very crucial in terms of making a successful weekend, so that will be the key focus for us. Our hope is that we can deliver a consistent performance, avoid the rocks that could cause punctures, and bring home a podium for the team."
Dani Sordo
"Sardinia offers a different challenge to previous gravel events this year, as the roads are narrower, more sandy and more slippery. Because of this, you cannot afford to make any mistakes. If you do so in Sardinia, you will pay. Road position can be very important at this event, as starting later in the order usually gives you a cleaner stage than those at the front. The almost 50km-long Monte Lerno stage will be a real challenge. We had one that was 37km in Portugal and even that was hard to stay fully concentrated the entire time. Our minimum goal for the weekend is to finish on the podium and hopefully we can be in a position to fight for the victory."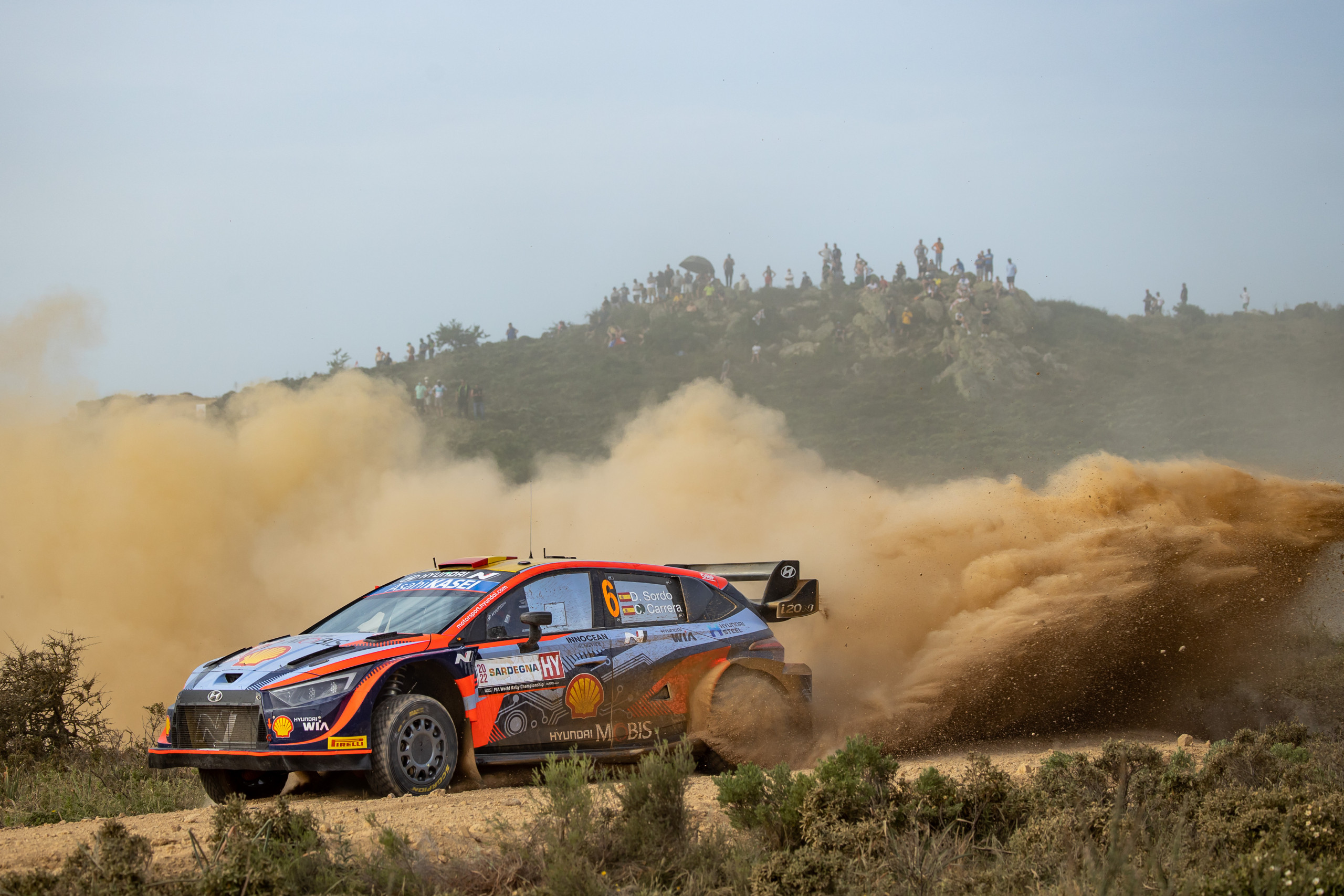 M-Sport Ford WRT
Ott Tänak
"Sardinia is a unique rally in many ways, the roads are demanding with very low grip conditions but at the same time very narrow and fast between trees and rock faces. I always enjoy driving there!
"All the M-Sport team, together with the Ford Performance guys in the US, have been on it to bring on the next steps in our performance and we have a busy test day before Sardinia. We are looking into everything to extract some extra speed.
"The target is to get another step closer to our competitors. Things will take a bit of time, but I'm sure that improving step by step we will be there one moment!"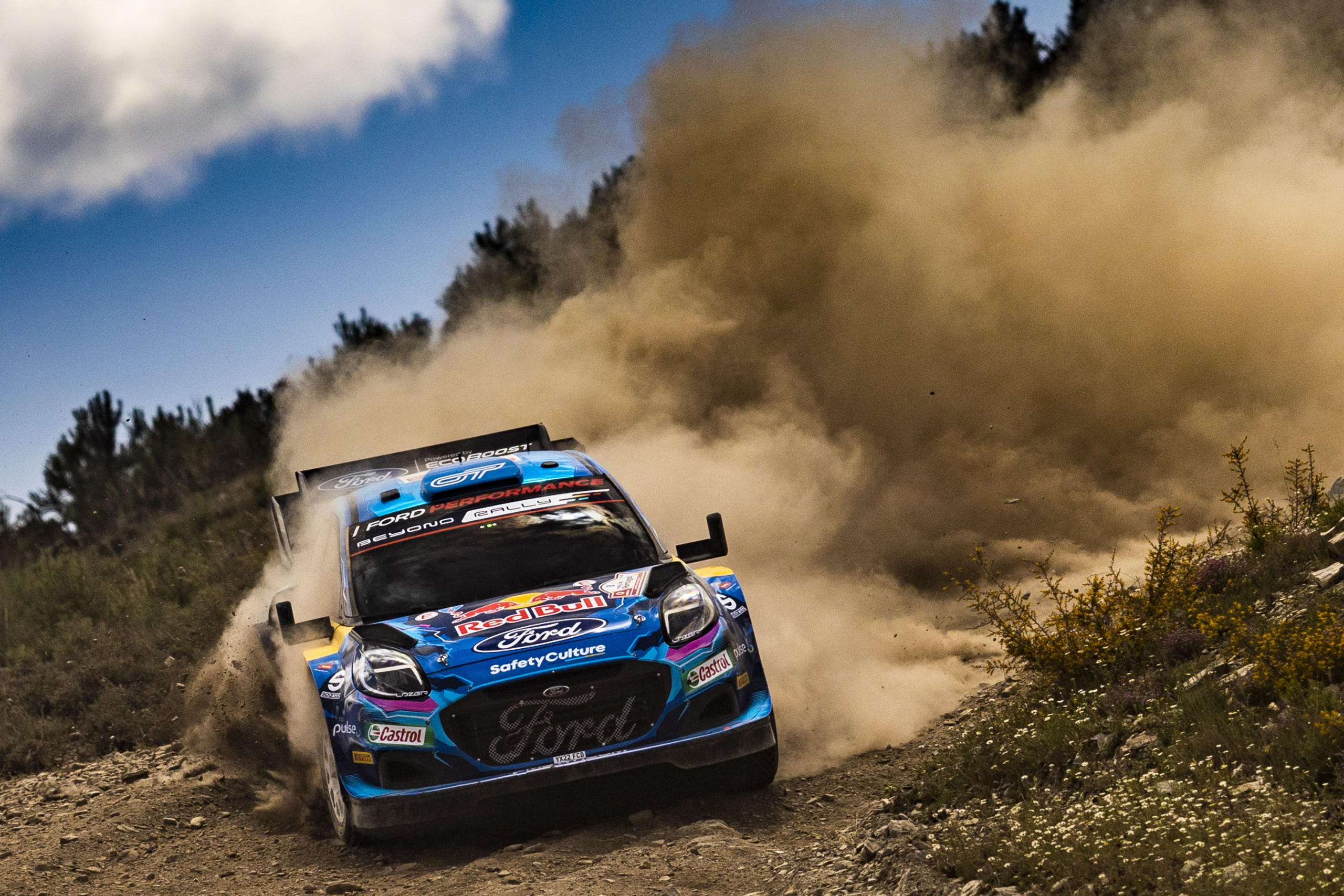 Pierre-Louis Loubet
"I think with the pace we showed on Friday in Portugal we can expect to do something good in Sardinia. It will be very important to avoid any mistakes this time, as even small ones can have big consequences. We know that the pace is there, we just need to put it all together to get a good result and we're hoping that will all happen in Sardinia."
WRC2 Category
Once again there is a huge entry for this category. M-Sport will be running three Fiesta Rally2 cars for Adrien, Grégoire and Robert and of course Oliver Solberg will also be competing in a Skoda Fabia Evo. Also joining these crews will be two cars from Hyundai Motorsport.
Let's hear from these drivers.
Adrien Fourmaux
"Sardinia is a really rough event, with hot conditions, and this year we have a nearly 50km stage to look forward to! It'll be a huge challenge for everybody, for the crews and the mechanics. But I like the challenge, and this will be my fifth time in Sardinia, so we have a good base knowledge of the stages.
"This is a famously difficult event, there's no margin for error with rocks everywhere! When you hit something, you hit it hard. Let's see what we can achieve."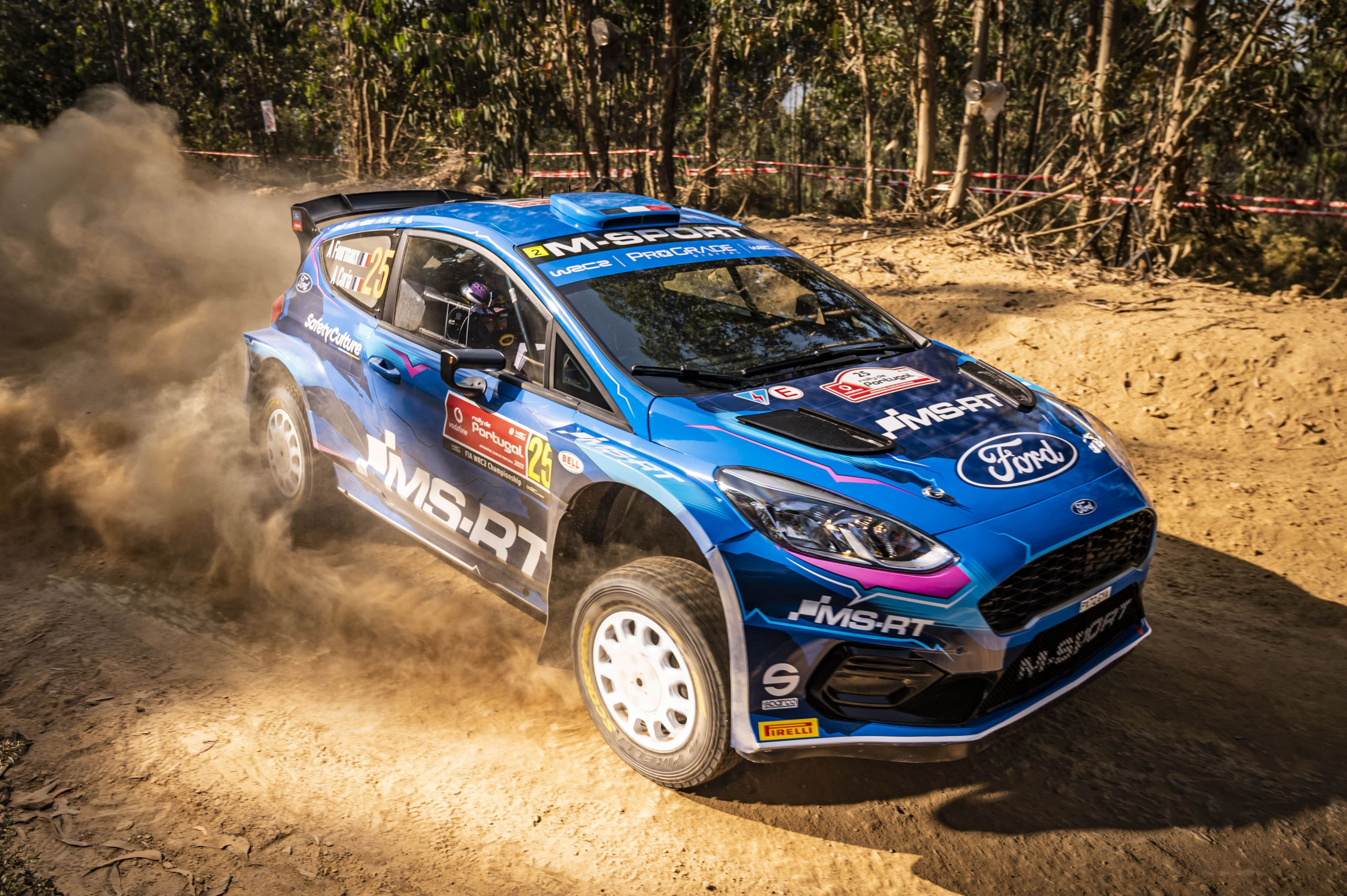 Grégoire Munster
"Sardinia is a new event for us, just like Portugal, so it will all be about discovery and gaining experience. Portugal didn't go so well for us, but it was our first time on gravel in the car, so we will try to use that experience in Sardinia and do better there."
Robert Virves
"This will be my first time competing in Sardinia, so there will be a lot to learn as it is a very tough event. Luckily, we have had some good experience in Portugal, and we can use a lot of that information on the stages in Sardinia. This is a big opportunity to learn a lot, it's a tough event and we will need to manage the car and the tyres. But the experience in the Rally2 is all about learning, and it's all beneficial to us going forward. Let's see what happens!"
Oliver Solberg
"We're back based on the east side of the island in Olbia again this year. The roads here are not usually quite so rough, they're more sandy over here. We need to have a look from the recce – the conditions depend a lot on how hard the winter has been.
"The approach for this event is going to be the same as for the other gravel rallies: we just try to do our job. The car has been nice, it's been fast and comfortable for me. The key here is really that, you want a comfortable car that's easy to follow – and you have to make sure the rear of the car's not sliding too much."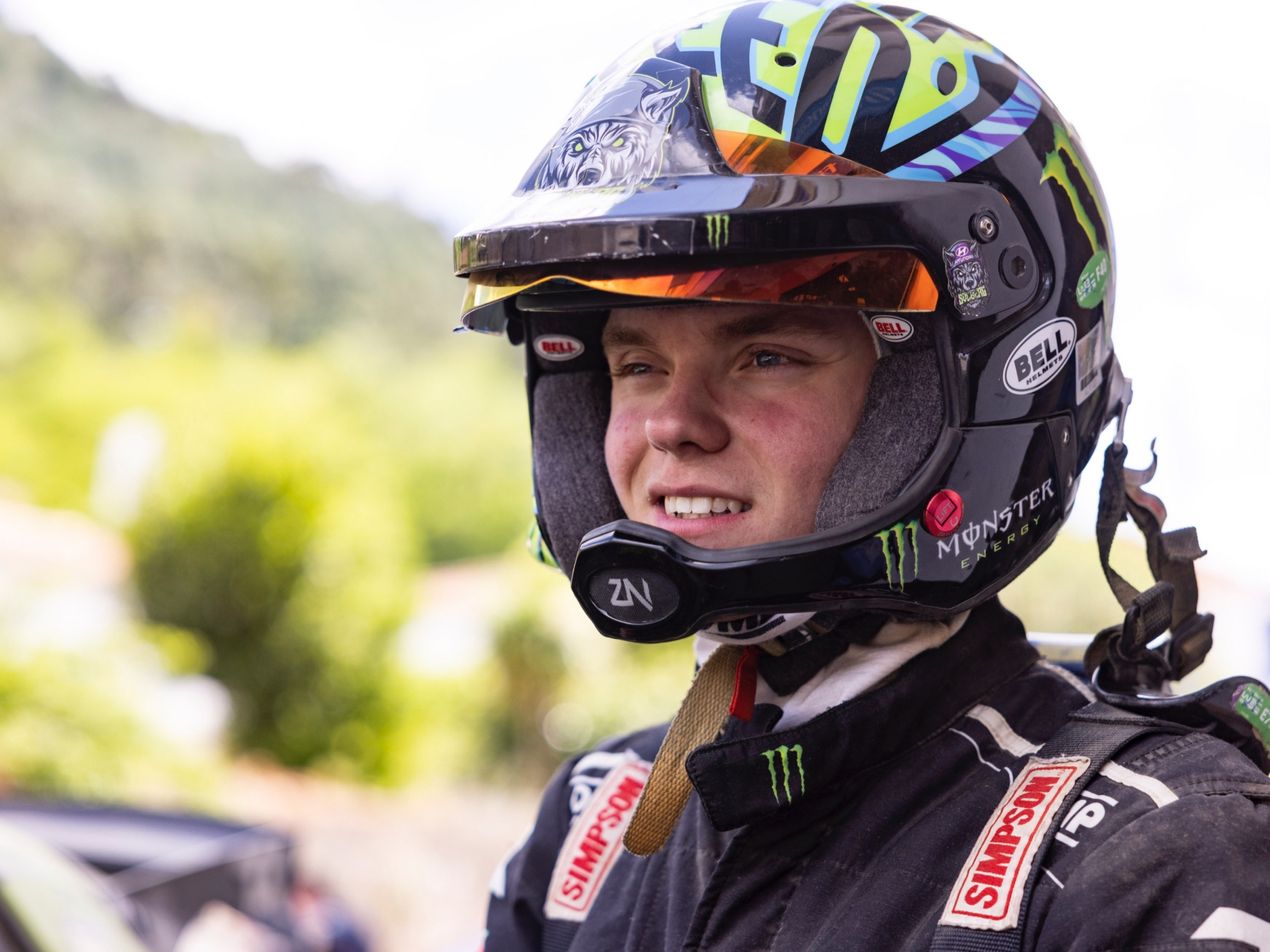 "The long stage on Friday will be tough," said Oliver. "It will be tough on the car, the tyres and the body a little bit as well. But I'm looking forward to it. These are great roads and to sit on the start line and know you have to drive a car as cool as the Škoda Fabia RS Rally2 as fast as I can for the next 50 kilometres is really something special.
"And, of course, it's always nice to win a rally my Dad has already won.  For me in Sardinia this week, I will try to do my job, like I have done all year. This has been enough so far."
Teemu Suninen
"Sardinia is normally quite a lot warmer than other events, which makes the driving tougher and it can create higher levels of wear on the car and tyres. The surface is also hard and rough which can be more demanding for the suspension setups. It was clear in Portugal that the level in WRC2 is very high this year, so we must focus on every small detail and fight on every stage. We will also try to have a good pace and stay away from problems. If we do this, I believe we can get a good result. The goal is to win the rally, but with many top drivers in the class, it will be challenging."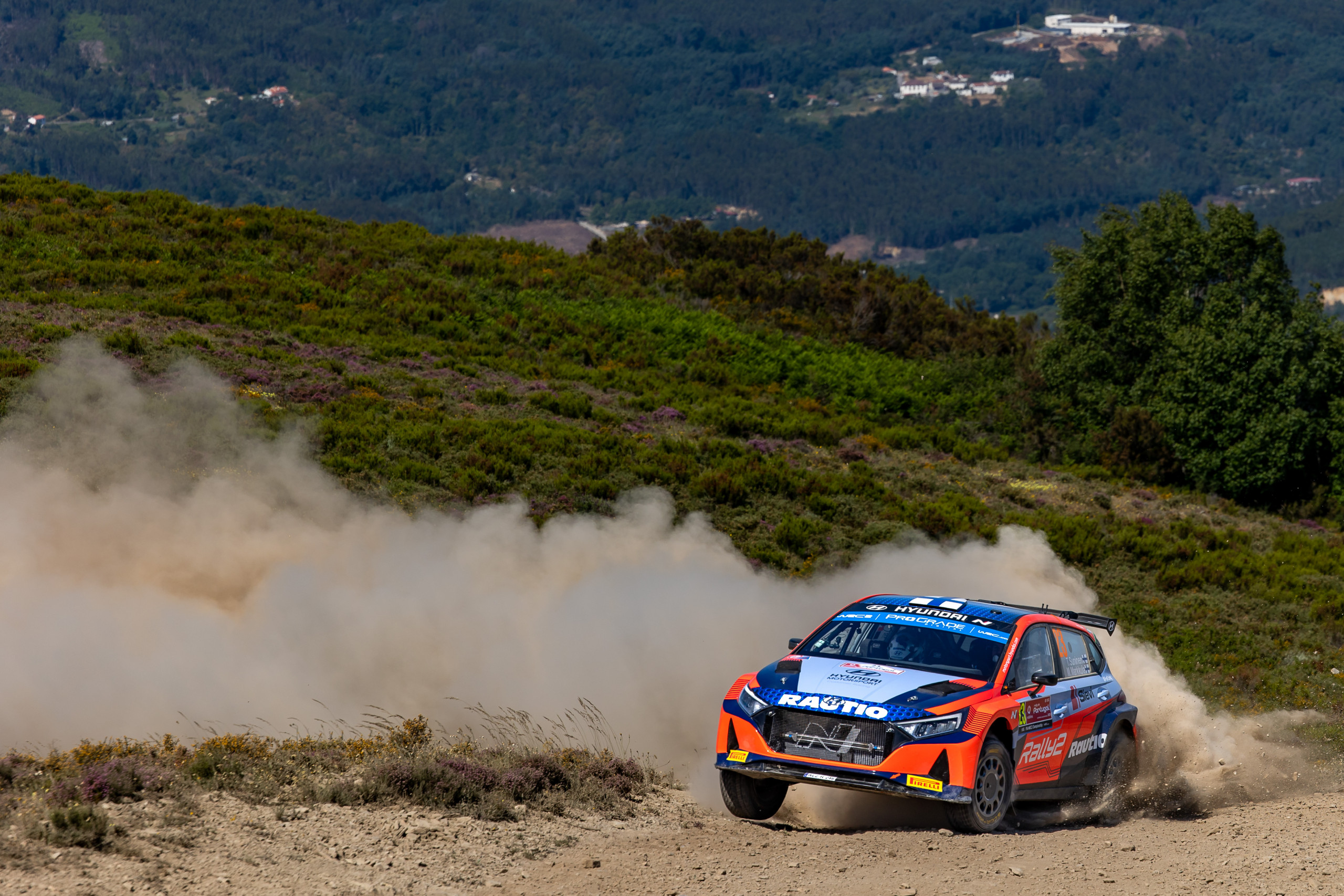 Fabrizio Zaldivar
"We travel to Sardinia looking for a better result than we achieved in Portugal. It will be a difficult challenge, but I am determined to keep pushing and improving. We know there is pace in the Hyundai i20 N Rally2 on this surface, hopefully we can find a good rhythm and show the car's potential. The initial forecast shows it may not be as hot as last year, but we still expect the heat to play a part in the event. I hope we can come to the end of Rally Italia Sardegna without any incidents and having shown what we are capable of."
Summary
Well, we are set for a cracking rally ahead this weekend! Keep an eye out for my daily reports!