This weekend's Tuscan Grand Prix at Mugello marks Ferrari's 1000th race in the Formula One World Championship. They are the only team to have been competing since the very first season, and has amassed a religious-esque following from so many people around the world.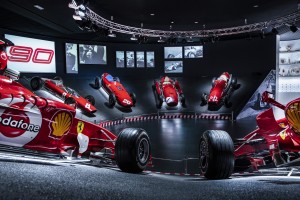 Ferrari right now are going through a rough patch in Formula One, and their current chairman John Elkann has gone on record saying that we shouldn't expect Ferrari to be consistently near the front until the big regulation changes in 2022. This resulted from the supposed engine and oil-burn rule clarification that Ferrari were highly suspected as having breached last year, which now has led to them going from having the best engine to the worst.
Their performances this year have been at comedic levels of horrendous. Charles Leclerc has been dragging that car into getting results that it really should not be capable of.  It has been reminiscent to that of Fernando Alonso during his time at the Scuderia when he was able to somehow challenge for championships. On the other side of the garage is the departing Sebastian Vettel; the four-time champion is having a torrid final season with the Italian team that took his hero Michael Schumacher to five straight championships.
A lot of F1 fans seem to believe that Ferrari are deliberately trying to sabotage Vettel, and whilst even I as someone who didn't enjoy Vettel's time at the top with Red Bull can sympathise with him and see how dejected he looks, I think this idea that Ferrari are trying to sabotage him is utter clownery. The fact that so many fans are convinced of this, just makes every error that Ferrari make (which admittedly is a lot of the time) look fairly suspect.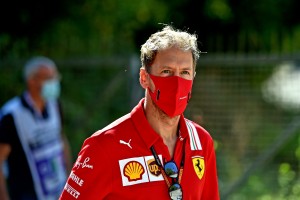 So what does the future hold for the Scuderia? Well Leclerc has a long-term contract so providing there isn't any exit clause exercised, he should be there until 2024 and for at least the next two seasons he will be partnered up with Carlos Sainz. They are looking to restructure their management personnel and give current team principal Mattia Binotto a more focused role and more people coming in to take on more specific positions.
Ferrari have always been the diva of the F1 paddock. Knowing the pull they have to F1, they exercise their right to withdraw at any moment they don't look to be getting their way, which has led to various pulling out threats over the years. They even claim a bigger chunk of the FOM prize money at the end of the year, for the privilege of F1 to have them there basically, yet they can't spend that money to actually make a decent car.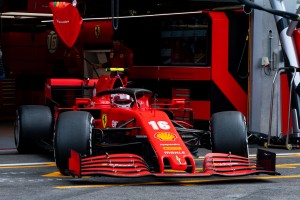 Nevertheless, since we are on the topic of money, F1 is bringing in a $145,000,000 budget cap for next season. Now I have no doubt that Ferrari will overspend and threaten to leave if they are punished for it, but perhaps the upcoming budget cap could possibly result in Ferrari diversifying their race program. Back in the day, it was typical to see Ferrari in other various forms of competition.
Right now, Ferrari do have teams in sportscar racing competing with their 488 GTE and GT3 cars in various illustrious endurance races and championships. However there are plans very soon for the FIA World Endurance Championship to adopt a set of regulations that will allow for manufacturers to compete with race versions of some of their top line supercars in the top class replacing the dying LMP1 formula. There is a bit of time to further clarify the rules but we've seen interest in the form of Toyota, Aston Martin among others.
I'd love to see the likes of McLaren racing the Senna, and as unlikely as it may be, Mercedes with their One hypercar, Porsche with the 918, and maybe Ferrari with the LaFerrari? Although by that point, perhaps the LaFerrari will have been replaced. In any case, seeing some of these F1 teams and drivers going off to do Le Mans in their spare time would be amazing. Of course if we look back to 2015, then-Force India F1 driver Nico Hülkenberg raced at Le Mans with Porsche and took overall victory!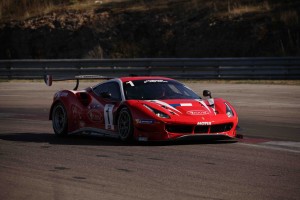 Then there's even mumblings that suggest Ferrari may join McLaren in putting in a full IndyCar effort. Considering their chairman is American, it would be perfect to race there and also when Enzo Ferrari himself stated he'd love to get a victory at the Indy 500. But of course, they have to get their F1 program back on track before they consider touching anything else.
Since we are talking about Ferrari's future, let's look to their other affiliated drivers. First up is current Alfa Romeo F1 driver Antonio Giovinazzi, who became part of Ferrari following his successful season in GP2 in 2016 when he just missed out on the championship to his Prema teammate and new F1 race winner Pierre Gasly.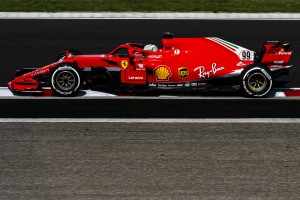 Giovinazzi was leapfrogged to the 2018 Sauber drive by now-Ferrari driver Charles Leclerc and admittedly, for good reason. He had been out of a race seat for a while, though he did impress when he was called to race for the Swiss outfit in the first two races of 2017 when main driver Pascal Wehrlein injured his back at the Race of Champions. Albeit Antonio did wreck quite heavily a couple of times at the second race in China, but you can put that down to having very little time to prepare.
I felt like he did impress last season for the newly rebranded Alfa Romeo alongside longtime F1 veteran and 2007 champion Kimi Räikkönen, however he's certainly having to step it up for this year. I feel like he is doing so in a sub-par Alfa, but he has to step it up if he doesn't want his 'paid for by Ferrari' seat at Alfa Romeo to go to one of the many impressive juniors in F2.
Ferrari have five academy drivers in F2. Mick Schumacher, Robert Shwartzman, Callum Ilott, Marcus Armstrong and Giuliano Alesi, and it's the first three who are immediately impressing. New Zealander Armstrong was FIA F3 runner-up to Shwartzman but unlike the Russian, hasn't hit the ground running in F2 but like Schumacher, may be even more impressive next year. Alesi on the other hand, the son of Ferrari F1 race winner Jean Alesi who had to sell of his beloved Ferrari F40 to get Giuliano a drive with the new HWA outfit, and probably won't be in F2 next year judging by his lack of results.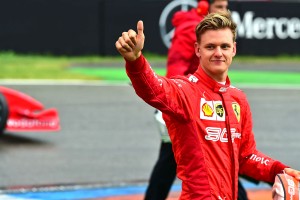 So Giovinazzi's direct competition comes in the form of British driver Ilott, SMP Racing-backed Robert Shwartzman and also Mick Schumacher, the son of Ferrari's most famous driver Michael Schumacher. They are trading places in the top three right now and could all end up in F1 perhaps with the likes of both of Ferrari powered teams Alfa Romeo and Haas.
Looking at FIA F3, Enzo Fittipaldi (grandson of Emerson) has only had a few points finishes but has proven himself capable of great results with being the Italian F4 champion in 2018 and runner-up in Formula Regional Europe last year. Speaking of Formula Regional, there's the Brazilian Gianluca Petecof going toe-to-toe with Arthur Leclerc, younger brother to Charles.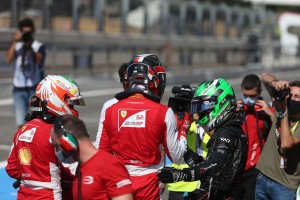 In Italian F4, Ferrari acquired the services of first year car racing driver Dino Beganovic from Sweden who has already picked up a pole. You may have seen him competing in the first Virtual Grand Prix with Robert Shwartzman, and also did a little race with Lando Norris in the #ChallengeLando livestream on the F1 game.
That segues on nicely to the final few Ferrari drivers. Last year was their first foray into Esports, and in the F1 Esports pro draft, they had first pickings and selected Italian driver David Tonizza which ended up being a masterstroke as he ended up winning the championship. However their other two drivers didn't score points and they lost the team's championship to Red Bull.
So to rectify this, they signed former McLaren Shadow driver Enzo Bonito who, alongside Tonizza, competed in the F1 Esports Pro Exhibition races, the SRO GT E-Sports Series Silver category championship and even the Le Mans 24 Virtual with Charles Leclerc and Antonio Giovinazzi. Then in this year's pro draft, Ferrari – or officially known in Esports as FDA Hublot – signed Slovakian driver Filip Prešnajder.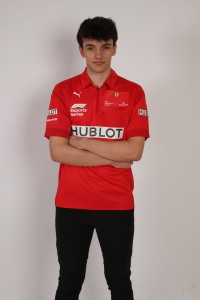 Ferrari are not short of talent in the driver department, and they undoubtedly will always be a presence within motorsport for years to come. They have an uphill battle, and hopefully one day we will see Ferrari back where they belong.
Feature Image courtesy of Ferrari Media