At just 103 days, the winter break between 2020 and 2021 is one of the shortest, certainly in modern history in Formula One. In actual fact, it was set to be shorter still, but with the postponement of the Australian Grand Prix, the new season will kick off in Bahrain, but what can we expect from this year?
Well, in truth, this year will probably be a case of "same, but different", as regulations set in place for 2021 mean that the 2020 cars have been carried over to this year, and only aero parts and PUs are eligible to be changed. Fundamentally, though, the cars must remain the same, and the chassis will be identical to last year, so do not expect any massive jumps in performance.
This means to say that Mercedes should still be top dogs, Red Bull should be a close second, and the midfield will still be as intense as it was throughout the entirety of the 17 races last year.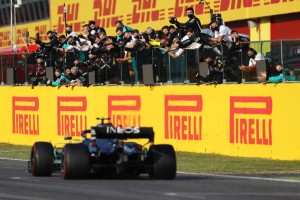 But while substantial increases or otherwise in performance is too much to expect, little nuggets of gold may just help swing the tide a little as someone, somehow, looks to topple Mercedes' absolute brilliance at the front.
Sergio Perez, surprise winner of the crazy Sakhir Grand prix last season, will make his highly-anticipated Red Bull debut having replaced the hapless Alex Albon. The discussion has been raging as to whether he will be able to beat their current titan Max Verstappen, and whether the Mexican truly does have the pace to compete at the front and spur Red Bull into serious Constructors' Championship contention. It is widely expected that, if Perez is dominated by Verstappen the way Albon and Pierre Gasly were, it is a case of the car being geared to the Dutchman, as opposed to a lack of pace from Max's team mates.
264 points separated Mercedes and Red Bull last year, so it will be fascinating to see if Red Bull's third driver pairing in as many years will be able to close the gap and make life a little more uncomfortable for the imperious champions.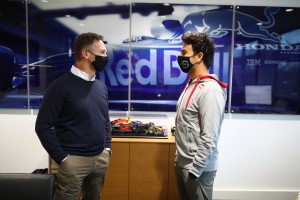 Speaking of whom, newly-crowned champion Lewis Hamilton has finally put pen to paper on a new contract with the German team, in a deal that takes him to the end of the 2021 season.
Reasons for just the one-season extension have been speculated about; who knows if it could be down to the impending salary cap, or whether it is because Hamilton feels as though he only has one year left with the Silver Arrows, and in Formula One as a whole?
This would make sense. Hamilton is set to win his eighth championship this season, beating Michael Schumacher's remarkable seven in the process.  The sport could certainly do with having Hamilton around next year, and we are likely set to see one of the most historical moments in the history of Formula One.
His team mate Valtteri Bottas could well be going into his last year with the Silver Arrows, but conversely to Hamilton, his future may not be in his own hands. In spite of a second-placed finish in the championship last season, Bottas' overall performance has occasionally left something to be desired, and he will need to show stronger title credentials this year if he is to remain a part of the team in 2022.
A large part of this equation is the impressive progress of George Russell who, with a good performance in the Williams in 2021, could find himself in line for a drive next season. Particularly after Russell's magnificent pace last year in the Sakhir Grand Prix alongside Bottas, this season will be a monumental one for both of them.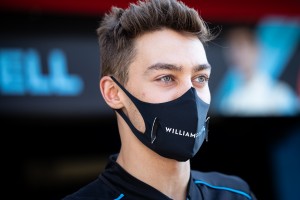 Further down, Carlos Sainz and Daniel Ricciardo are definitely ones to watch as they make their debuts for Ferrari and McLaren respectively. Ferrari acquired the services of Sainz after Sebastian Vettel's departure for Aston Martin, while Australian Daniel Ricciardo left Renault for McLaren, replacing Spaniard Sainz. Ferrari's new engine and aero parts for this season could lift them further into the midfield battle, and above the abysmal eighth place they managed last season with Vettel and Leclerc. Vettel meanwhile, with his new team and new haircut to boot, will attempt to make his presence felt in his new adventure with the new Aston Martin team, who take over from Racing Point this year.
Just as exciting as the German's new venture, Fernando Alonso makes his comeback in 2021 in the Alpine team that has replaced Renault for this year, and after two seasons out, expectation is high. Frenchman Esteban Ocon, who managed his first podium last season in Sakhir, gets a real test of his ability by going up against a driver who, as well as being a two-time champion, is widely regarded as one of the quickest and most skilled drivers in F1's rich history.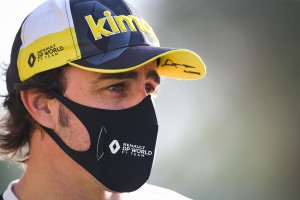 Alonso, though, comes back probably feeling a fair bit older than he did when he left. He raced against Jos Verstappen and Michael Schumacher during his first 18-year spell in the sport, and he is now about to race against their sons.
While Max had already become a fixture towards the end of Alonso's first tenure, Michael's son Mick will now be on the same grid as one of his father's greatest rivals, as two generations collide.
Schumacher claimed glory in the F2 championship last season with Prema, and he arrives in Formula One with one of Ferrari's junior teams: Haas. The American outfit enter this year will a new driver lineup; the departing Romain Grosjean and Kevin Magnussen are replaced by Schumacher and car number nine.
As Lewis Hamilton seeks a record eighth championship, and Mercedes try to extend their record of Constructors' championship successes, the 2021 season is a huge one for a lot of drivers, in what is the last year before the regulation changes in 2022.