In its short tenure on the Formula 1 calendar, Turkey's Istanbul Park circuit has helped create plenty of iconic moments. From Red Bull's infamous clash in 2010 to the many incidents around the mighty Turn 8, it's not hard to see why the Turkish Grand Prix is a fan-favourite return this year.
But for Felipe Massa, there's one Istanbul Park moment that would surely spring to mind before any other—the end of the 2006 race, when he crossed the finish line to become a Formula 1 Grand Prix winner for the very first time.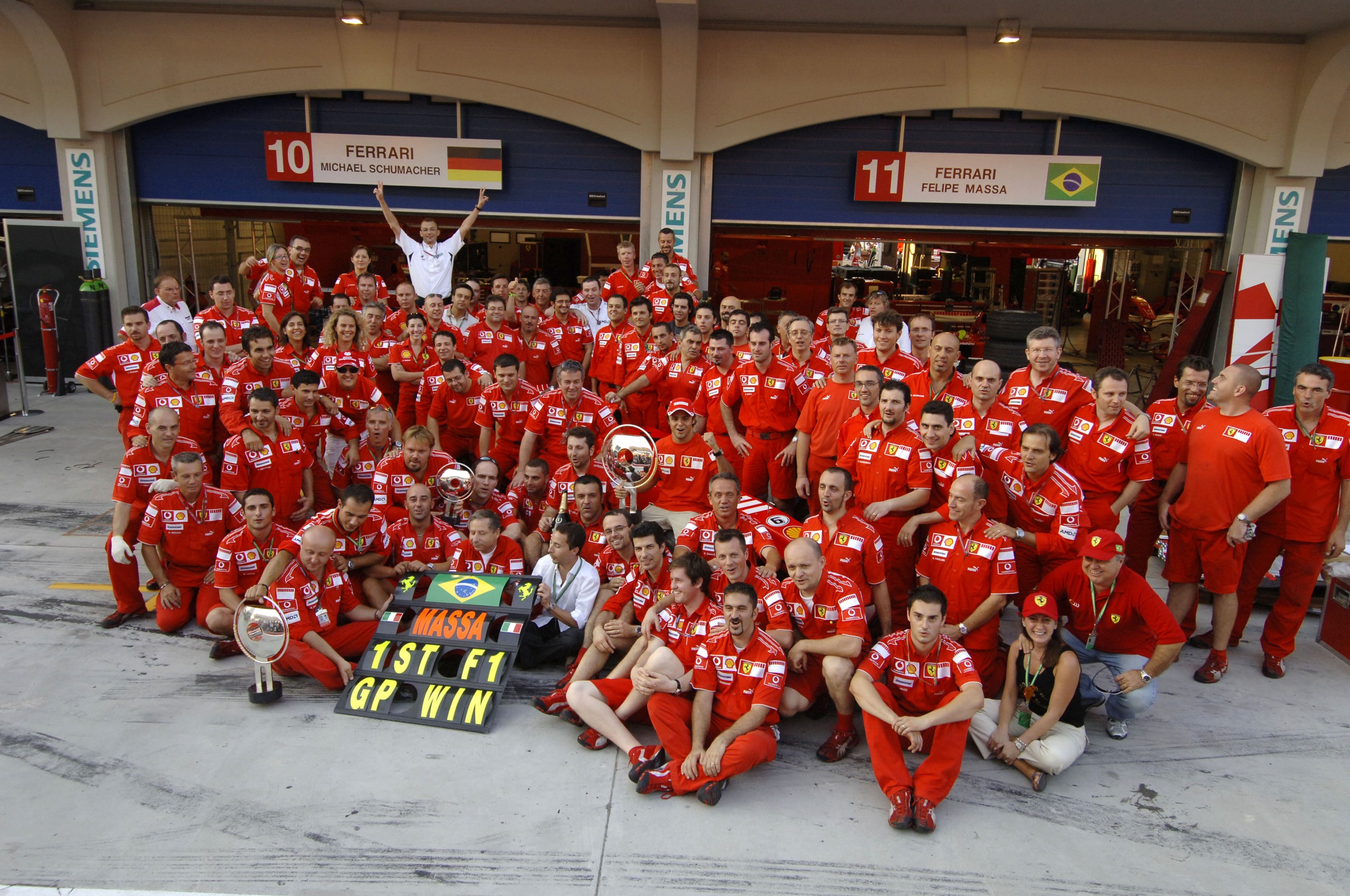 2006 was already set to be a big year for Massa. Having cut his teeth with Sauber, this was the year he was called up by Ferrari to replace countryman Rubens Barrichello as Michael Schumacher's teammate.
Prior to Turkey, which was the 14th round of the 18-race season, Massa's start to life at Ferrari had been mixed. His pace was clear by his four podiums, two fastest laps and qualifying results, but his scorecard was marred by spins and a first-lap collision with Christian Klien and Nico Rosberg in Melbourne.
With rumours swirling of Ferrari considering a Schumacher/ Kimi Raikkonen partnership for 2007, what Massa needed was a definitive result to close out the season. And that was exactly what he set up on Saturday in Istanbul, when Massa took advantage of several errors by Schumacher to take his first pole position by three tenths over his teammate.
Given Schumacher's tight championship battle with Fernando Alonso and Massa's team role as the German's rear gunner, Schumacher was still considered the favourite on race day. But come lights out, Massa soaked up the pressure as Schumacher and Alonso bore down on him into Turn 1, and was able to bolt clear by almost a second by the end of the first lap.
Behind the leading trio, Giancarlo Fisichella spun his Renault at the first corner as he backed out of a move on Alonso, causing a chain reaction incident in the midfield. Raikkonen, Scott Speed, Nick Heidfield and Ralf Schumacher were all caught up and joined Fisichella in pitting for repairs, while Midland's Tiago Monteiro retired on the spot.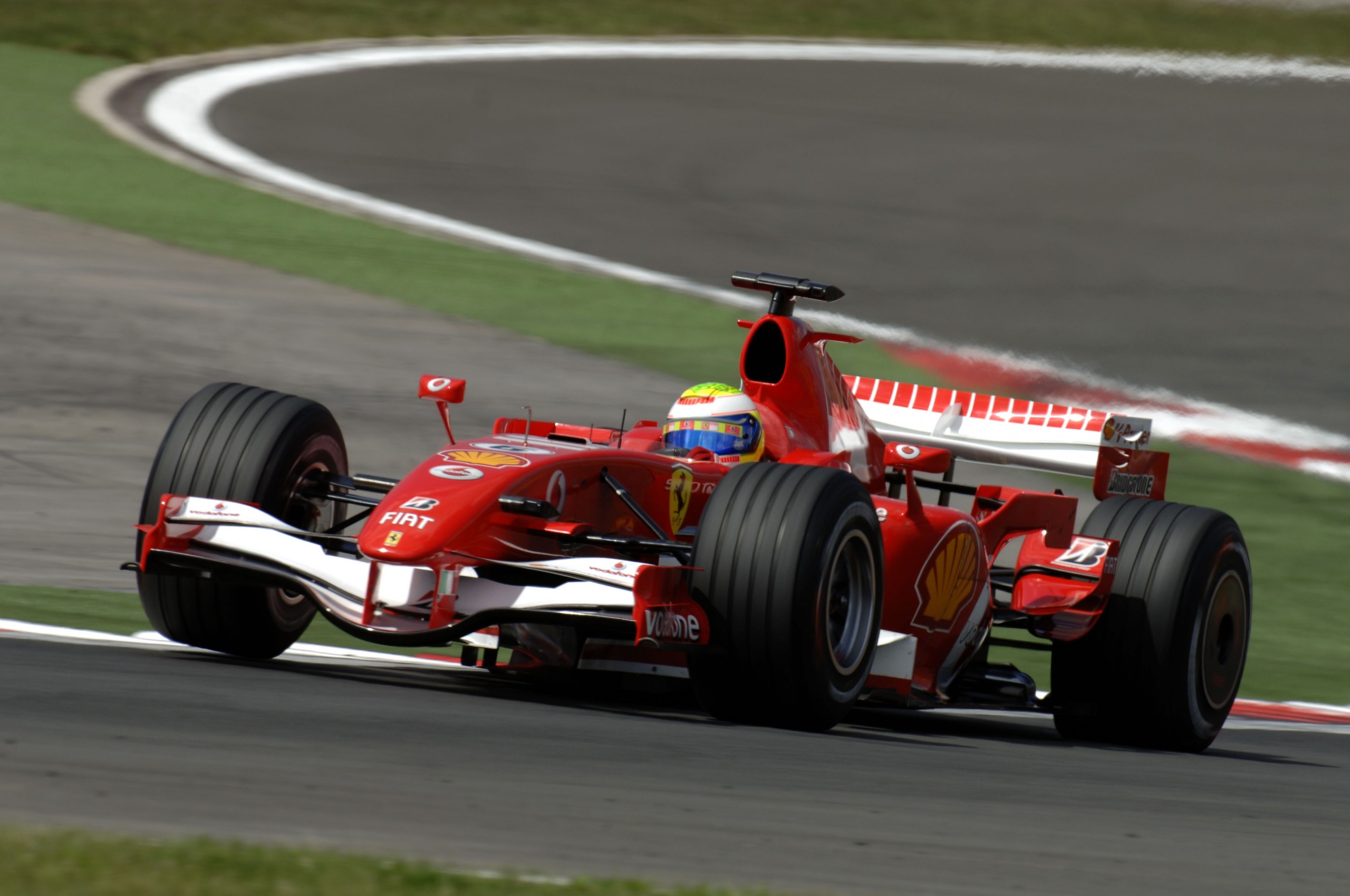 On lap 13 the safety car was deployed when Vitantonio Liuzzi spun and stalled his Toro Rosso at the exit of Turn 1, and Massa pitted together with Schumacher, Alonso and Jenson Button. But while Massa kept his position at the front, Alonso managed to jump Schumacher for second as Ferrari's attempt to double-stack their stops held Schumacher up in the pits.
When the race resumed, Massa took advantage of his teammate's battle with Alonso to restore his lead. As Alonso drove defensively to hold off his title rival, Massa continued to get further and further away from the pair and closer to his first victory.
But on the final lap there seemed to be a cruel final twist waiting for Massa before the finish line. As Schumacher closed to within a few tenths of Alonso and began all but pushing the Renault along, Massa drastically backed off the pace to the tune of several seconds compared to his teammate.
The understanding was that if Schumacher managed to retake second from Alonso, Massa was obliged to let Schumacher by for maximum championship points—at this late stage in the season, Alonso had a ten-point lead in the standings so a win would have put Schumacher level with four rounds remaining.
However, despite Schumacher's best efforts he simply ran out of opportunities to pass Alonso, meaning Massa was free to push on to the line and take the victory with five and a half seconds still in hand.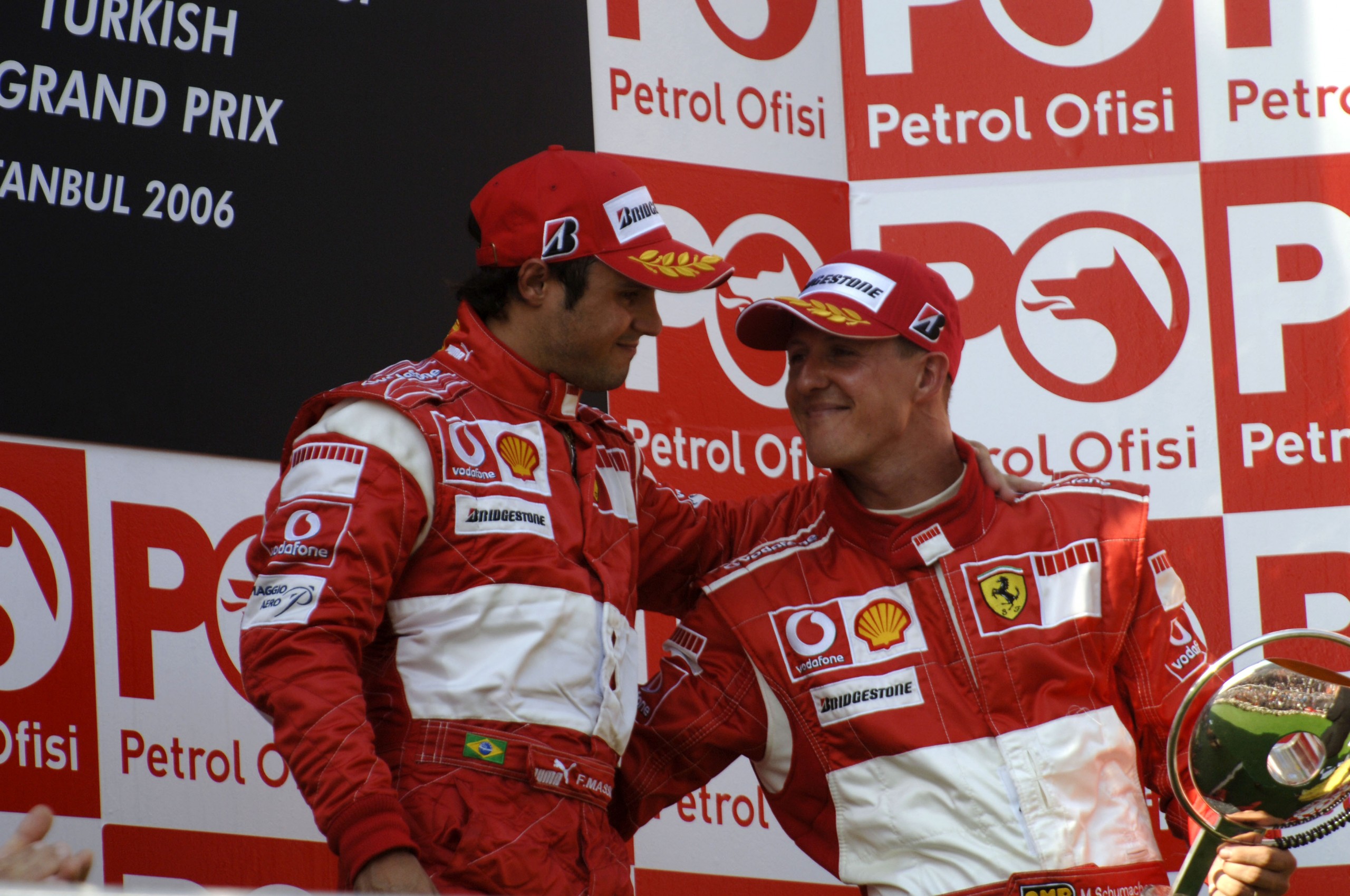 Two weeks later at the Italian Grand Prix at Monza, Ferrari announced that Schumacher would be leaving the team at the end of the year, and that Massa would stay on to partner Raikkonen. Massa closed out the 2006 season with two more pole positions, a second place at Japan, and a home win at Interlagos.
He would win twice again at Istanbul Park, in 2007 and 2008, and currently holds the record for the most wins at the circuit.
There are many moments that define Felipe Massa's F1 career: the pain of losing the 2008 World Championship, the darkness of his 2009 crash in Budapest, and of course his emotional guard of honour after retiring from the 2016 Brazilian Grand Prix.
His maiden win is every bit as defining as what came after. A thoroughly deserving victory against two of the sport's greatest drivers, Istanbul Park was a glimpse of the formidable talent Massa had to offer.