The fight for the 2019 FIA Formula 3 title comes to an end this weekend, as the championship heads to Russia's Sochi Autodrom for its eighth and final round.
Runaway championship leader Robert Shwartzman has about as good a chance as he can hope for of claiming the title at his home race. The Prema driver has only one challenger remaining who can snatch the title away from him—his teammate Jehan Daruvala. But with 33 points between them against only 48 on offer this weekend, Daruvala's chances are looking slim at best.
Discounting the points for pole and fastest lap, Daruvala must finish the feature race in first or second while hoping Shwartzman fails to score to even take the title fight to the final sprint race on Sunday. Meanwhile, a top two finish for Shwartzman in the feature race will earn him the title with one race to spare, regardless of how Daruvala scores.
If Shwartzman does leave Sochi with the F3 title, it will cap off a season in which the Russian has claimed three victories, five further podiums and helped Prema to clinch the year's teams' championship.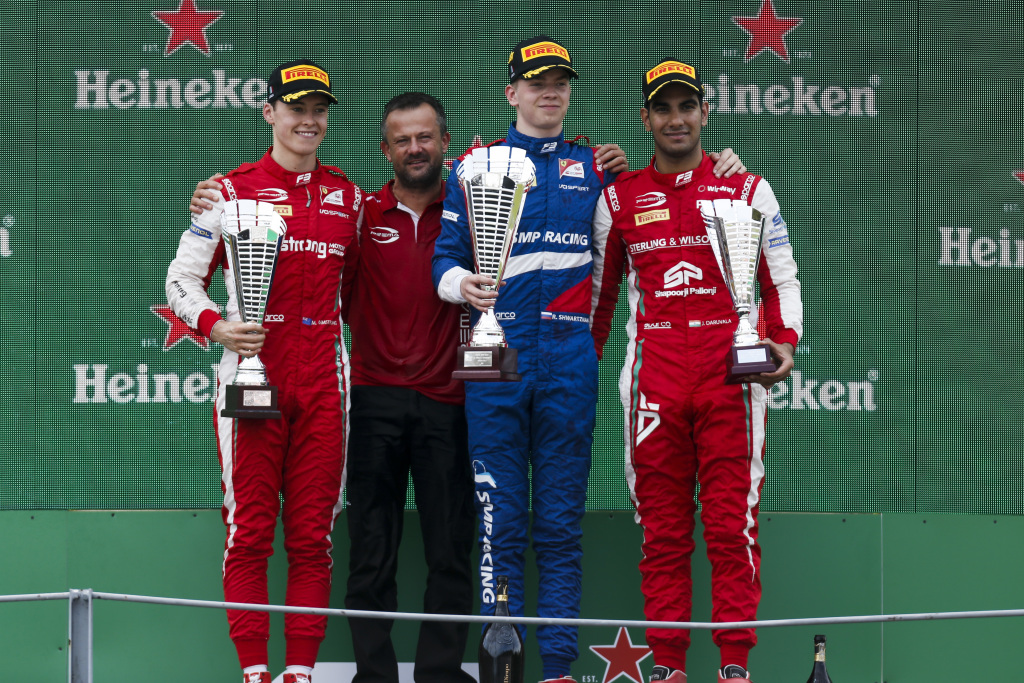 While Shwartzman and Daruvala chase the top honours, there is a fierce fight behind them for third in the standings, between Hitech's Juri Vips and Prema's Marcus Amstrong.
Vips was a title contender back in the summer after victories in Austria and Great Britain, but has endured a run of pointless finishes since the Spa feature race. This has left him 58 points adrift of Shwartzman and only two ahead of Armstrong, whose two sprint race wins in Hungary and Belgium have propelled him up the standings.
Both drivers have plenty to prove by taking the coveted third spot. For Armstrong, that he can lead Prema's title charge when Shwartzman likely graduates from F3 next season. And for Vips, that he still deserves Red Bull's focus as their next best junior progression to Formula 1.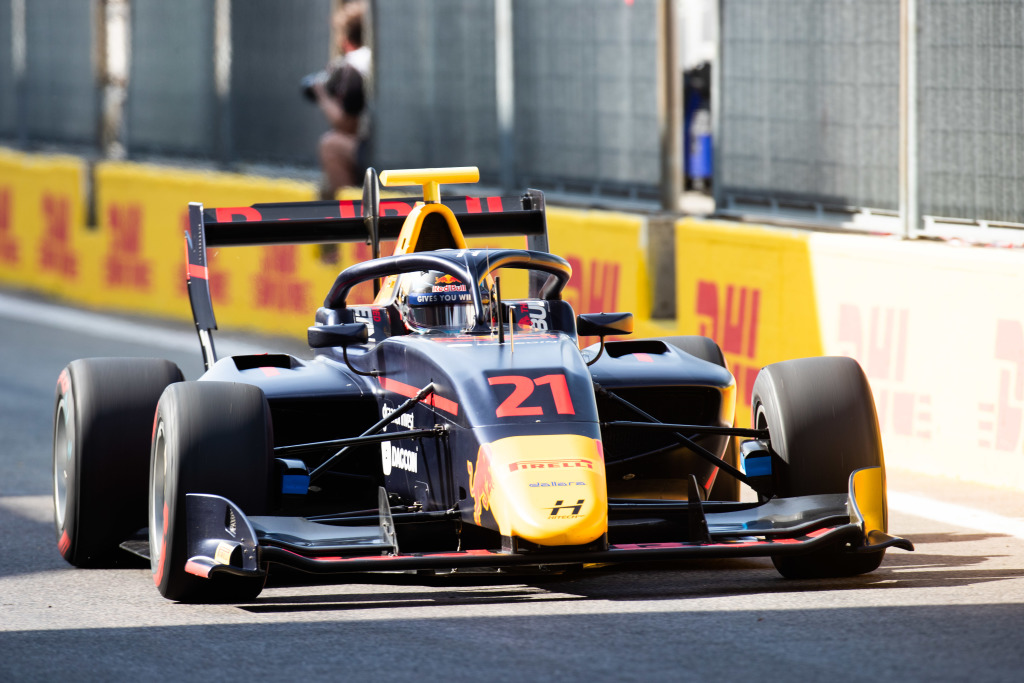 Two new faces will be joining the F3 grid for the Sochi finale.
The first is 2017 Asian Formula Renault and Chinese F4 champion, Hon Chio Leong of Macau. Leong will race in the third Jenzer car, which has been notable for its revolving lineup this season with Artem Petrov, Giorgio Carrara and Federico Malvestiti all contesting at least one race as teammate to regular drivers Yuki Tsunoda and Andreas Estner.
Leong will also be with Jenzer at F3's post-season test in Valencia, with the aim of competing on home soil at the non-championship Macau Grand Prix.
The second new driver is David Schumacher, son of former F1 driver Ralf and cousin to Prema F2 driver Mick. Schumacher joins Campos in place of Alex Peroni, who is missing the Sochi finale after fracturing his vertebrae in a crash at the last round at Monza.
UPDATE: There will be one further change this weekend, as ART's David Beckmann will skip the Sochi finale due to a family emergency. He will not be substituted, meaning ART will field only two cars for Christian Lundgaard and Max Fewtrell.