Joey Alders has been one of the standout feeder series drivers since starting his single seater racing career in 2018.
After a strong debut in ADAC Formula 4, Joey swept the 2019 Asian Formula Renault Series. Driving for BlackArts Racing, he took eight wins, two second places and eleven poles from the championship's twelve races, and won the title with 314 points.
Joey then moved onto the 2019–20 F3 Asian Championship, which he also dominated with BlackArts Racing, before making his Formula Renault Eurocup debut with MP Motorsport in the summer.
We spoke to Joey about his championship successes, his 2020 season, and his plans for the future.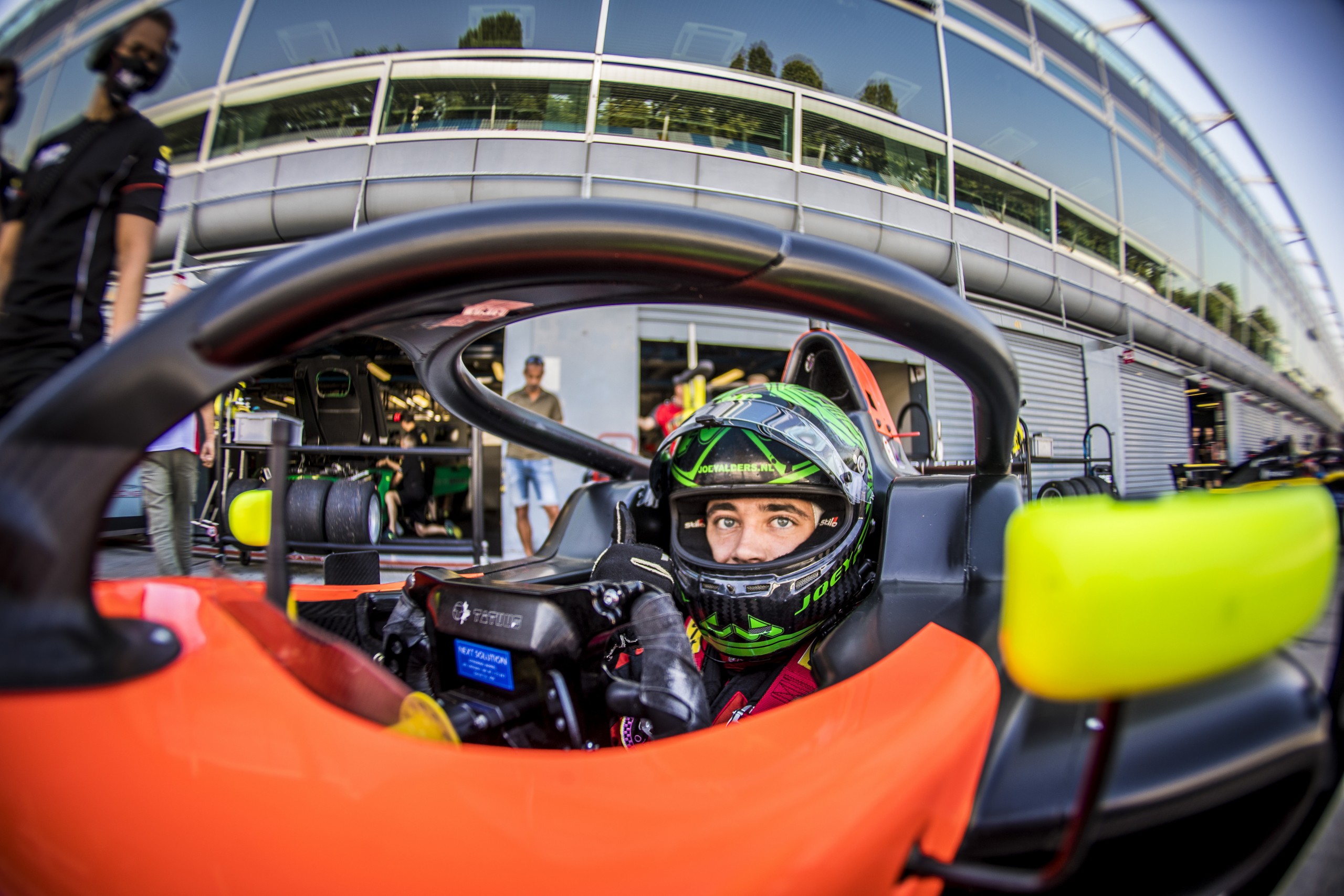 1. First of all, you had a great start to the year by winning the F3 Asian Championship, after winning the Asian Formula Renault Series title in 2019. Can you describe what it means to win both titles and with such dominant campaigns as well?
Well, I have learned so much in a short period. With my team BlackArts Racing there was a chemistry, dedication, passion and a lot of fun. Even if we won, we worked harder to do better.
I can not describe how much this means to me. I can say it sucks that achievements in Asia are not highly regarded in general by people within the racing community in Europe.
2. Your move to Formula Renault Eurocup this year didn't quite work out. What were some of the difficulties you had adapting to the Eurocup series and its car, and also what did you enjoy about it?
We had some very good testing days at Paul Ricard. I had never been there and I did enjoy it very much. I was within the top 5, and fastest in the rain most of the time. We did good and I was very grateful to Renault for this opportunity.
The budget is always a struggle for us, we were looking from race to race for support and sponsorship. In the end we went for a team [MP Motorsport] where we had the most chance for Dutch support. But I had never tested with this team.
When we look back, it was a gamble and unfortunately it turned out to be the biggest mistake we could make. It's hard seeing the team we did test with battling for the podium.
3. You've said that your Formula Renault Eurocup season ended early because of budget. This year we've seen a lot of young drivers speak out about the rising costs of the feeder series'. Do you think more needs to be done to control the cost of single seater racing?
Well the costs are extreme. With this it's more important having the budget than driving and getting good results. I don't think that's what we want.
4. You said earlier this year that you were targeting a move to Formula 2 for 2021. Can you give us any update on how that's going? And are you looking at other options, like FIA F3 or Formula Regional?
Getting the budget is a race on its own. We're still trying hard and I do have a unique concept with a cooperation with TrackSide Legends and Druktemaker. A sponsor gets these marketing companies with all opportunities with us.
I got the support of my team sponsor last year, Oloi, but I am a long way from the total budget. I have to keep my eyes open for other opportunities in single seaters because I am not done and I hope I still get the chance to show myself in Europe.
5. With your racing season having finished in July, how have you been keeping yourself ready and race fit for 2021 since then? Has the pandemic impacted how you would normally train this year?
The pandemic of course didn't help at all. Finding support just got harder. I haven't raced since July but the focus was on being physically fit and I did also E-Racing like everybody else.
It's not ideal but also not a problem. I learn fast and after a few laps I know I will be there. It's one of the strongest things of me as I have always have been the one with the least track time.