At Autosport International Show last month, I sat down with Chris Ingram, the first British winner of the European Rally Championship for over fifty years.
This is what the rising British star had to say.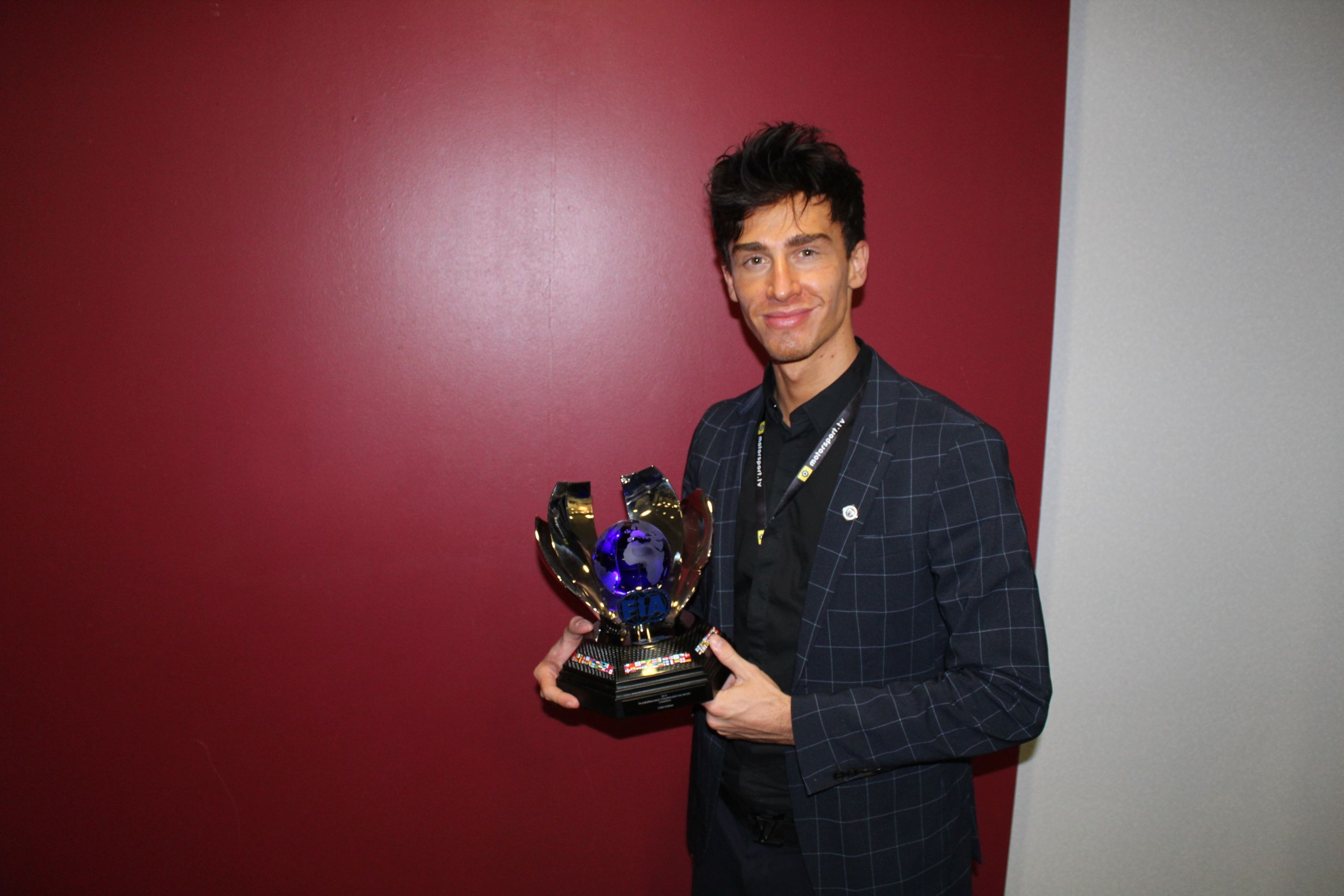 Warren
Describe your journey in rallying so far. How did that even start?
Chris
My dad was passionate rally driver in the eighties, he did road rallies and when he made a bit of money with his business in the early 2000's he got back into it and rallied in the UK national championships, performing in world rally cars. He took me to watch a rally in Yorkshire and I just fell in love with the sport as a ten-year-old kid. It was my life from then. All day at school, I was drawing pictures of rally cars, and getting told off. Every single story I had to write was about rallying, Colin McRae or whatever.
That's how it started, and then as I got into my teenage years I really wanted to get behind the wheel, and to be honest, I didn't have any expectations of doing anything, I just loved the sport. It wasn't like I was a spoilt kid, but my dad helped me start in the Junior 1000 championship in 1.0 litre cars for drivers between the age of 14 and 17. I had a Citroen C1. We pretty much built that ourselves in our shed. It was basically a road car with a rollcage. We did that championship and ran the car ourselves and won it, and then entered the British Championship. Unfortunately, my dad had some tough times in his business, so I had to go on my own and find sponsors but that all worked out by the skin of its teeth. It  was 2012 was when I started, when I was seventeen. When I was nineteen, I got the chance with Renault Sport to drive in the European Rally Championship, with some great backing from them to drive a Twingo R2, which is the first year of the ERC Junior Championship, I crashed the car on the circuit of Ireland, but I was lying eight overall, plus tenth overall against R5 cars, I got awarded the Colin McRae Trophy. That was the first time that I'd shown proper top-class pace.
Warren
Who was sitting alongside you?
Chris
Gabin Moreau, a French Co-Driver sat alongside, but early on, Michael Gilbey, who still rallying now. I changed my co-driver quite a lot in the early days. Like I said, when I won the Colin McRae Award, the doors opened up to Peugeot and I got a fully funded drive with them for two years in the same class, RT two-wheel drive, and that led to a fully funded drive with Opel Motorsport which was a massive opportunity, a proper German team. Working with those guys, both my speed a professionalism came on a lot, both inside and outside the car because I had to deliver for them, or it was game over, and then I won the Junior Championship with them in 2017, and that was when I was put back on my own. I had to move to R5, but there were no works drives, for someone my age, with no experience – No experience with R5 or WRC events, but I was very lucky to find a great team called Tok Sport who were based in the Nurburgring and they were really good and invested a lot in me, really believed in me.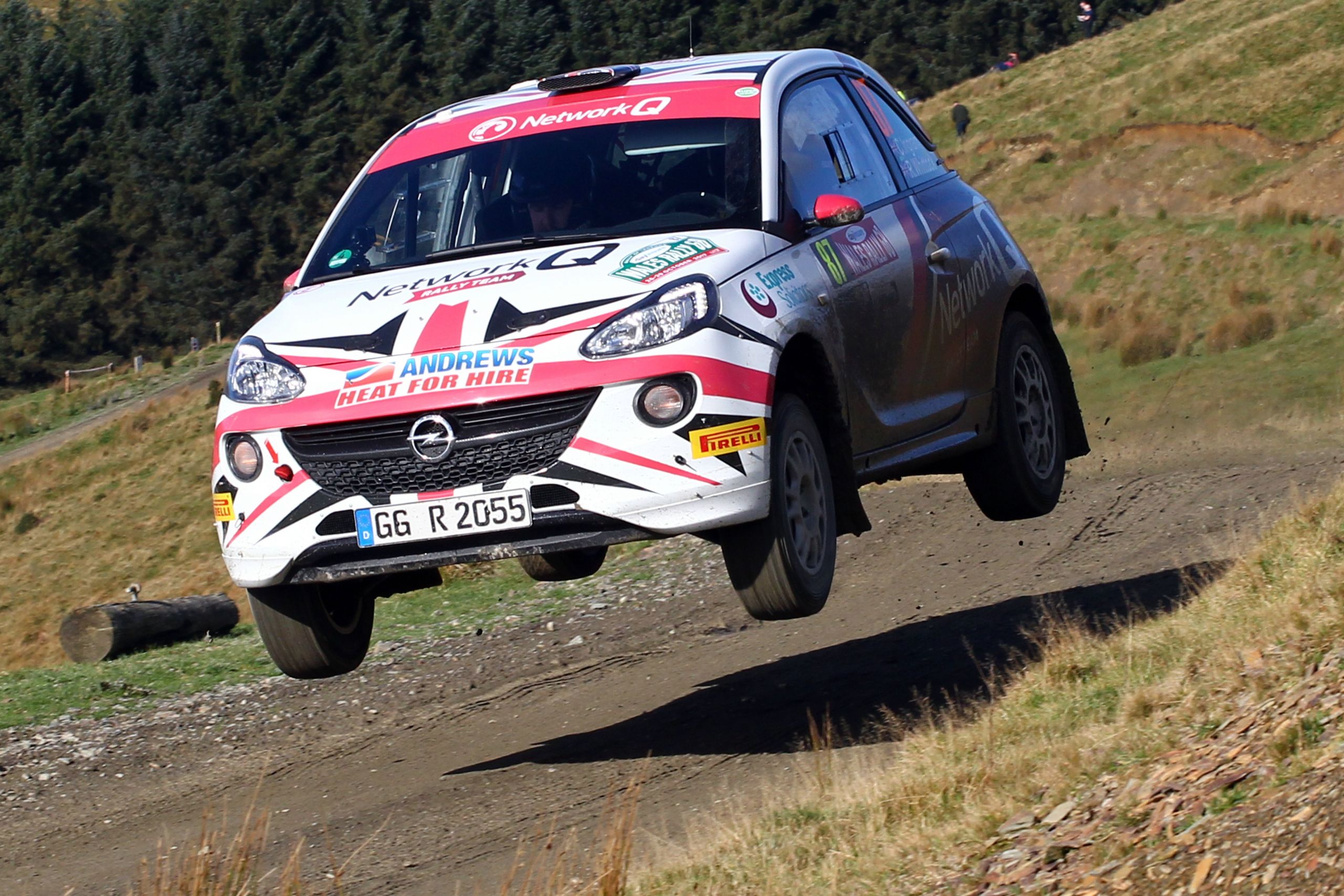 They'd seen me in Rally GB when I competed in the Adam R2. In the dark and fog I was in the top five in WRC2 against twenty R5 cars, we were beating half of them at the end of Saturday. Set a couple of mad stage times, which caught their attention and they helped me compete in R5 to this day and same again in 2019 but I lost my main sponsor a week before the first rally but they believed in me that much, they helped as much as they can, rally by rally I had to find as much sponsorship as I could and made it through with crowdfunding on the last event where we raised £20,000 from rally fans who were all chipping in, which was unbelievable, and then to win the title on the very last stage of the last round to pay them all back was just the sweetest moment.
Warren
What was the points gap at the end?
Chris
It was nine points, but basically it was head to head with Alexey Lukyanuk the reigning champion going into the last rally. He had to win and me finish less than third. I was comfortably in second, he was leading, I got a puncture and dropped to third. I thought that's okay, I've a minute and thirty second gap behind. We come to the last stage, it's horrific weather is dark, there's fog, it's muddy, half the stages are on gravel with slicks, and a twenty-seven long stage to finish the rally, and I got a puncture halfway through and I thought, do I change this puncture, as it's going to cost me at least a minute thirty to change because it's dark and raining.
I don't think I could have ever changed it in a minute and thirty if it was the best tyre change of my life, so I decided to carry on through to the end and we lost between and minute thirty and forty, but we'd actually stayed ahead of whoever was in fourth, a driver called Callum Devine was fifth and he'd had an amazing run and taken two minutes out of me, and he jumped onto the podium and I dropped to fourth. I realised this at the end of the stage, Chris Ross BRC radio saying you've lost the championship. I didn't wait and we drove about 100 metres down the road to change the puncture and then a photographer came running down the road because Alexey Lukyanuk was running behind me as it was reverse order on the last stage of the rally and the photographer said Alexey Lukyanuk has had a puncture too and he'd dropped to second meaning that we'd won the title, so if he'd not got the puncture, he would have won the title by a point, but had a puncture and handed us the title. Plus, if we'd not got a puncture then we'd have won the rally, so it was just mad. A mental finish.
Warren
What was your favourite event from the championship?
Chris
Hungary was a horrible rally, in terms of tricky conditions, dangerous stages, but that's one round I'll never forget, so obviously that's the highlight, but my favourite is the Azores, which is the most spectacular rally in the world. One of the stages runs along the volcano ridge, which means one side is a 500 metre drop into a lake and the other side is a 500 metre drop into the sea, it's just spectacular. Just the most incredible in my opinion. That's probably the best one.
Warren
What do you do to relax? Do you relax?
Chris
It's hard. I find it hard to relax, because as soon as I won the championship, now I've got to find money for next year. So, I had a bit of time with my girlfriend over Christmas to try and chill out, but it's very hard to, because this is everything to me. It's not just my passion and dream that I'll never give up on, if I wasn't a rally driver, I'd have to reinvent myself and do something else as a job, so it's everything.
Warren
In your mind, that's harder, as you've got through these last ten years.
Chris
Yes, exactly and we've got so far that we've got to keep going now. I need to find the backing and support from British fans, that's what we need to do now.
Warren
That's one of the reasons that I wanted to talk to you, as feel that you're a bit under the radar, and I'd become aware of you over the years.
Okay, if you could drive a world rally car from the past, right the way back to the early days in the championship, all those exotic cars in the Group 'B' and Group 'A' era, right up to the current types of car, which one would you pick?
Long pause from Chris as he pondered this question….
Warren
There's some great cars and I think I'd struggle to answer this.
Chris
There are obviously the classic and legendary cars like the Quattro. I've been lucky enough to drive the 205 T16 Group 'B' car, which was an unbelievable experience.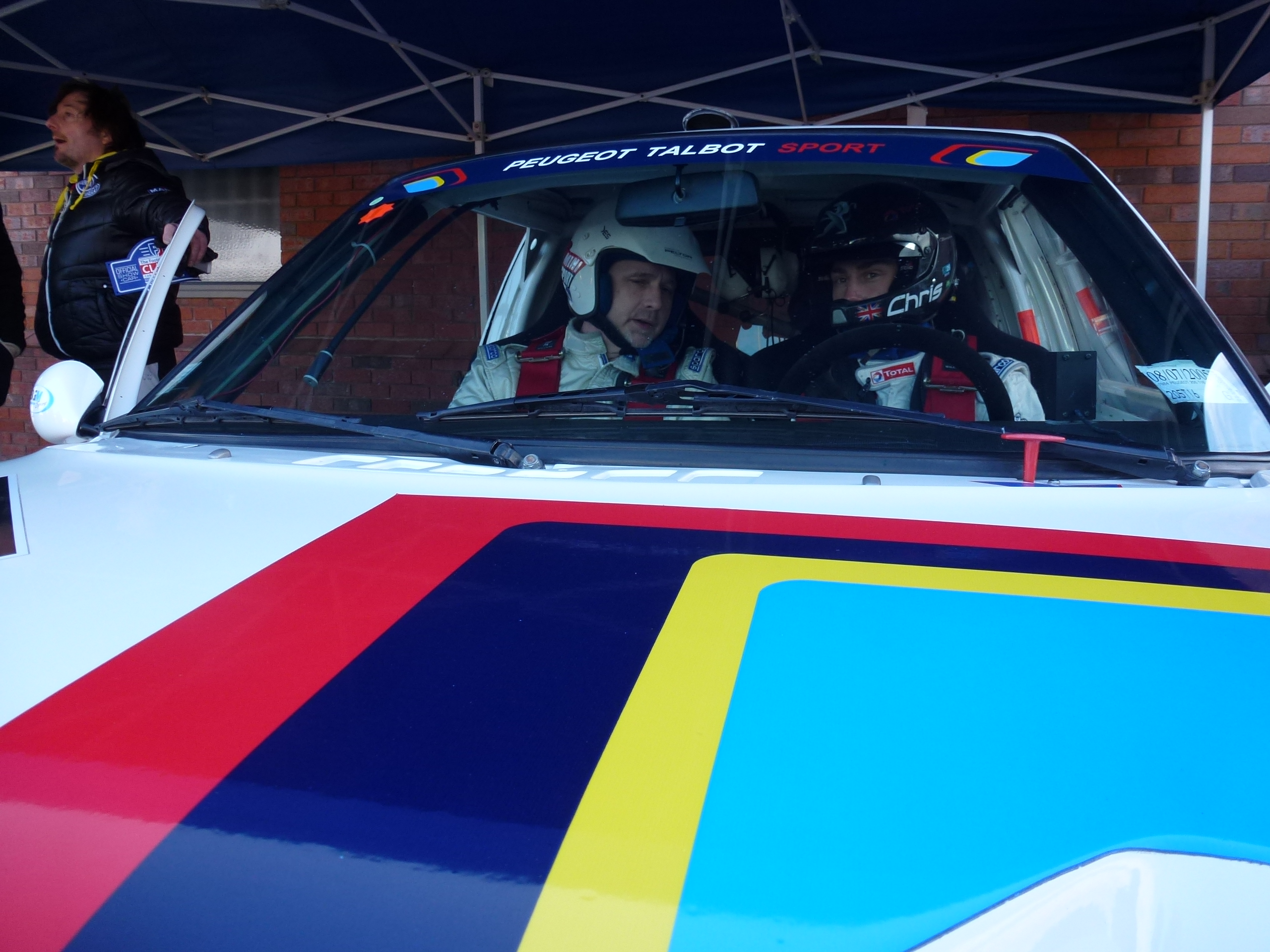 Warren
Where did you drive that, and describe the experience?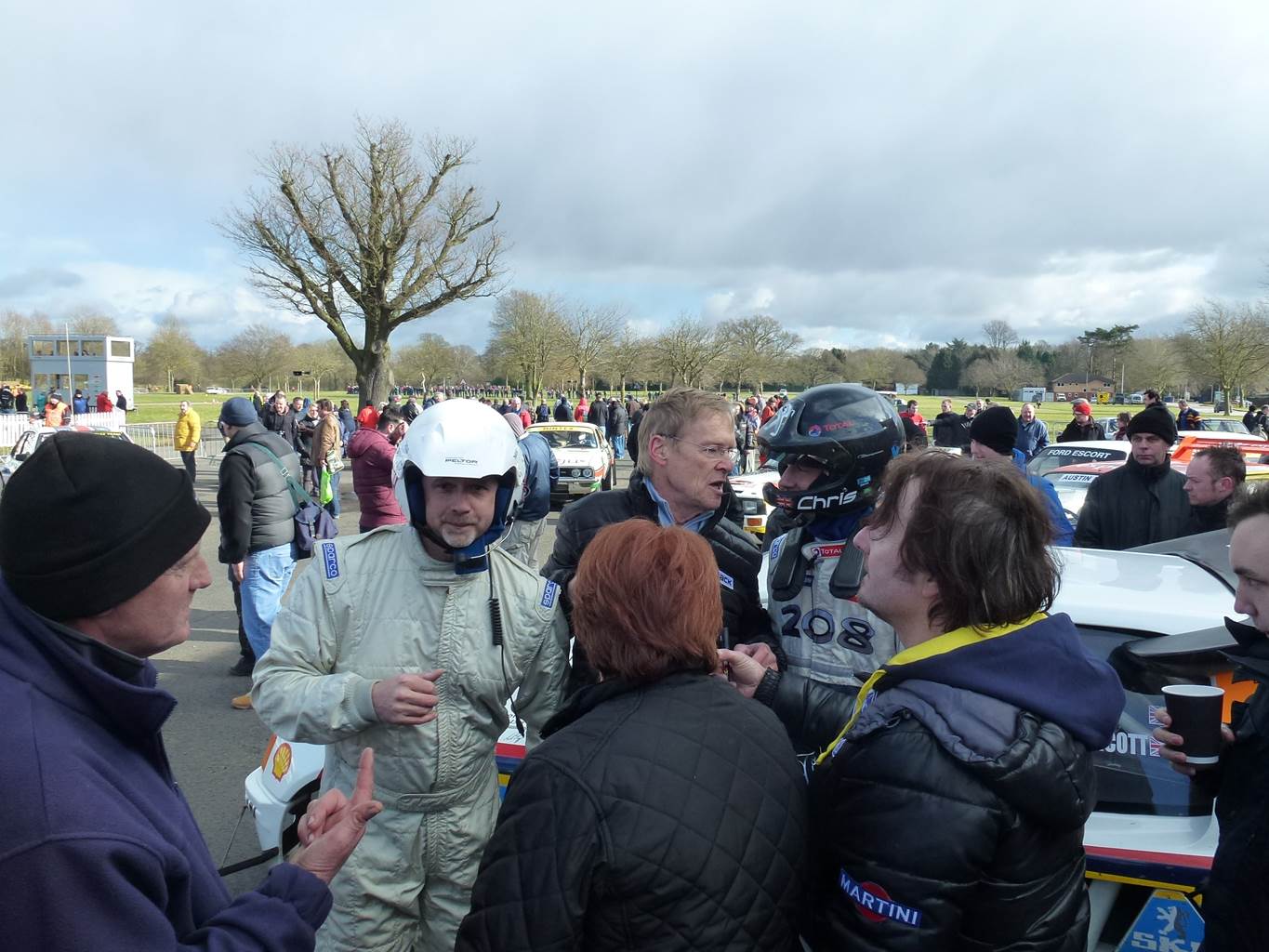 Chris
At Race Retro three or four years ago. It was completely raw, you could feel everything that car was doing, and it was an absolute animal and you had to manhandle it, to get it round this tight stage that they'd set up, just the hardest work. I'm lucky that I get to work with Tuthill Porsche and with the old 911's in Sweden. They own these classic legendary rally cars and they offer this completely unique experience, whereas probably most R5 cars are pretty similar to drive to be honest. But I'd still you know, like to drive a modern WRC machine like the Yaris, if I was to choose, I'd go with the latest spec car to be honest. If it had to be retro, maybe the Quattro, because it's just so iconic, isn't it, and I've driven the 205 anyway.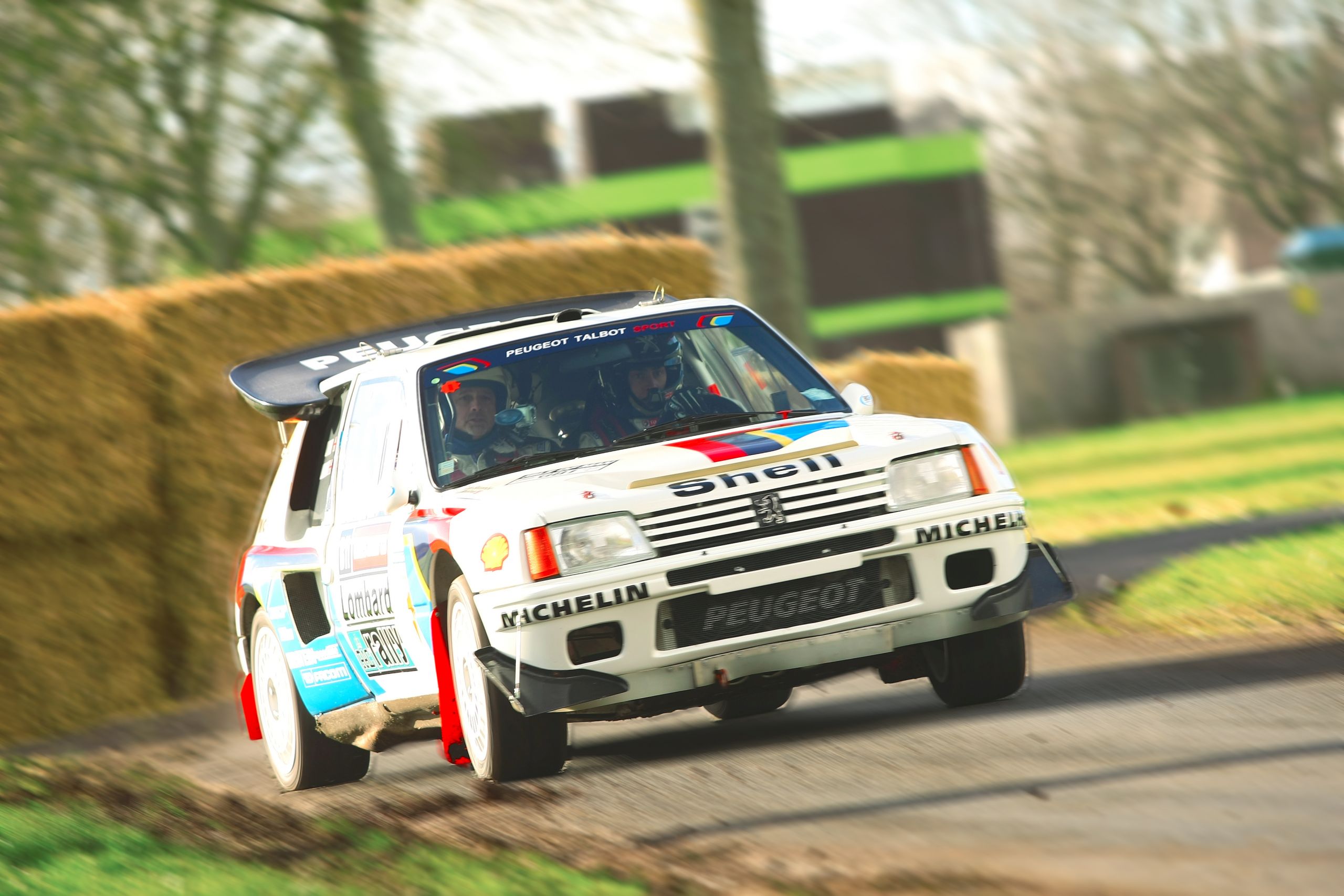 I drove Russell Brookes' old Opel Manta, which is an honour, because he's an absolute legend. That was an amazing opportunity as well. Much easier to drive the 205, but still harder than today's cars. The difference is that back then, it was much more about car control, now you have to be more relaxed, you can't drive these cars aggressively. You have to know the car and let the car do the work, and as long as you're good at carrying speed, it's all about technique. Turn in once, braking once, minimal inputs that's the only way to drive, and very smooth.
Warren
Going from the Opel Adam, front wheel-drive and moving to something that's got four-wheel drive like the Skoda, just explain how you adapted your style?
Chris
To be honest, the first time that I drove the R5 car it was easy, jumping out of the two-wheel drive which you had to wring its neck, when I got into the Skoda R5, I was like a PlayStation, it was unbelievably easy, which is crazy, isn't it? This year I started to get too stressed because of all the pressure, and because of all of that and anxiety, not knowing if I was going to be able to carry on, I didn't realise it at the time, but I brought that into my driving and I was tense and it started to become hard work again, physically difficult to feel the car because of all those things, I just wasn't relaxed. The last few rallies, I got it back, and able to relax and it just flows so much easier when you're relaxed, it's mad how it works.
Warren
What are your hopes for this season?
Chris
To compete in a full season of WRC2, to find the funding and the target is always to win. There would be a lot of learning in the first year of WRC. I'd be competing against guys who'd done it several times, but we'd be doing everything to win, because if we can win the ERC and WRC back to back, which no-one's ever done, then we can't be ignored by the top teams. That's the goal. The top teams are Toyota and Hyundai, and then M-Sport, they've probably got one works driver and then the other drivers are paying for their seats, so realistically Hyundai and Toyota. It's a small market, but we need to give it everything.
Warren
What's your thoughts on Seb Loeb still competing?
Chris
He's a legend, and I can understand it from a manufacturer point of view, and there's some other drivers which, they've had their chance dozens of times and they've not won, so hopefully more young talent will get a chance, and just because they've got big backing behind them, just raw talent. Streaming could be a good opportunity for me, if they're keen to get young talent on board, not just names from the past. That's the battle I'm having constantly, competing against guys that have been involved for so long, everyone knows who they are, so it's very difficult, very hard.
Well, a big thank you to Chris for his time. One of many things that came across was his passion and drive to make it to the top of his chosen sport. I for one hope that he gets his opportunity and soon. It would be a crying shame if it did not happen.
Give him a follow and check out his website.