"Aerodynamics are for people who cannot build engines" Enzo Anselmo Ferrari
Enzo Anselmo Ferrari, born in Modena on the 18th of February 1898, his birth registered two days later due to heavy snow. When Ferrari was 10 years old, his father, took him and his brother Alfredo, to watch a motor race in Bologna. The race is won by Felice Nazzaro and that moment was enough to create a spark and a secret love in Enzo's heart about Motorsport.
The following decade was a tragedy for Enzo and his family. In 1916, the flu killed his father and his brother, Enzo forced to quit his studies in order to look for a job. He found a place as an instructor in Modena's fire service workshop. The following year, Ferrari joined the Italian army, he became a member of the 3rd Alpine Artillery Division, but he was seriously ill and after two operations he was honourable discharged.
In 1919, Ferrari moved to Milan to join the C.M.N ( Costruzioni Meccaniche Nazionali). In his debut as a racing driver, Enzo finished fourth at the 1919 Parma-Poggio di Berceto hill climb race. On November 23rd he took part in the Targa Florio but he lost due to a leak in his fuel tank. One year later he left from C.M.N in order to join Alfa Romeo.
Enzo won the Circuit del Savio, in 1923, after his victory, he met the parents of WWI flying ace Francesco Baracca, they suggested him to use the emblem that decorated their son's plane for good luck. The emblem, which is now known in the whole world, was a prancing horse. In the same year Ferrari married Laura Dominica Garello.
One year later, Enzo Ferrari became a Cavaliere (Knight) for his sporting achievements, it was the first official title which he received from the Italian authorities. In 1925, he made a Cavaliere Ufficiale and his passion about journalism lead him to become the main founder of the Italian newspaper Corriere dello Sport in Bologna.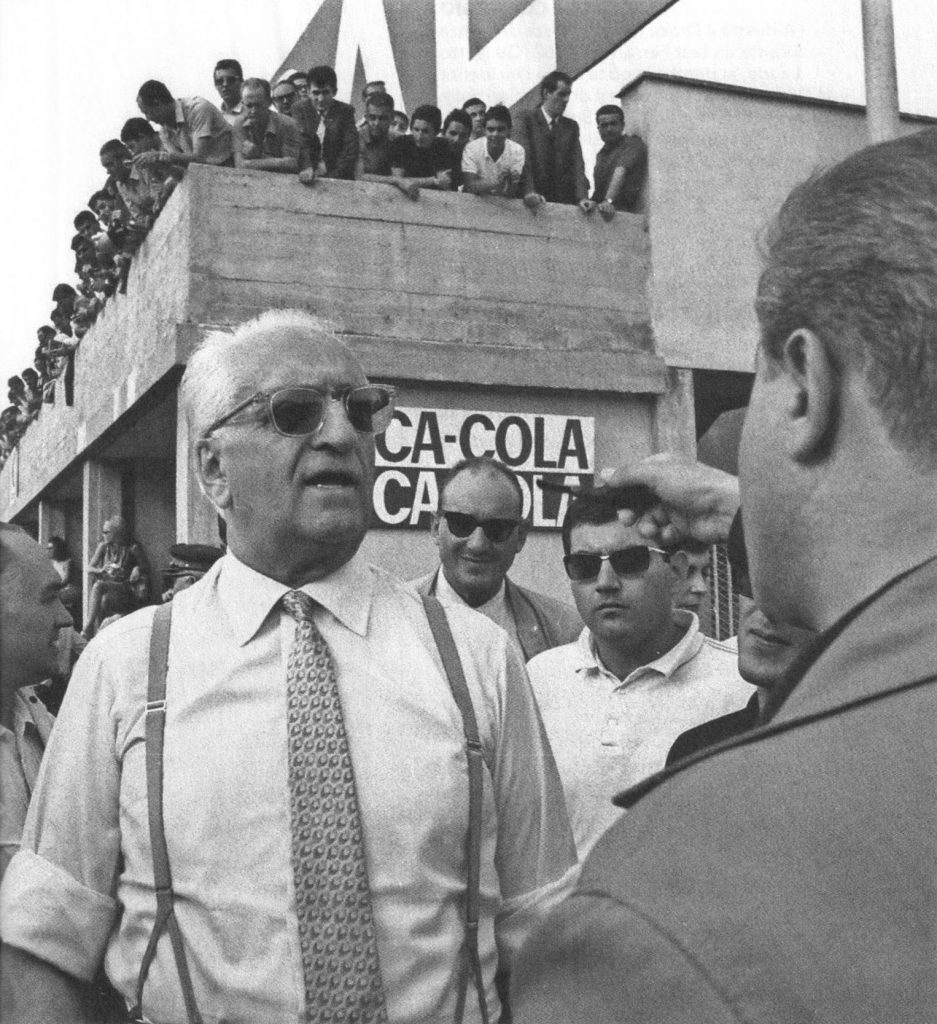 The Born of Scuderia Ferrari
In 1929, Enzo founds the Scuderia Ferrari in Modena, the purpose of his company was to give the ability to owner drivers to race. His idea was very successful and after a while he created an official team. Scuderia included both cars and motorbikes. A few years later, in 1933, Scuderia became the official racing department of Alfa Romeo.
Ferrari's final race as a driver was at Circuito Tre Province on August 9th, 1931, one year later he became a father, Alfredo or also known as Dino, was born on January 19th 1932. Enzo had to close his Scuderia, in 1937, because Alfa Romeo claimed back its racing department, five years later he left from Alfa Romeo, but he was not allowed to use the name Ferrari as a racing team, for at least four years.
After his departure from Alfa Romeo, Ferrari had a secret passion, he wanted to create his own racing cars. He opened Auto Avio Costruizioni in Modena, Ferrari forced to move his factory in Maranello, because during the WWII the government interfered with his plans. In his new factory in Maranello, Enzo decided to focus on grinding machines.
At the end of the Second World War, Enzo returned to designing racing cars, the first official Ferrari was the 125 S which was tested in March 1947. Ferrari had to wait a few months in order to celebrate his first victory in Rome at the Rome Grand Prix. A series of great victories were achieved the following seasons. In 1948 Ferrari won at the Mille Miglia, the next year he won the 24 Hours of Le Mans and in 1951 Ferrari won the British Grand Prix.
Alberto Ascari was signed, in 1951, by Enzo and won Ferrari's first world championship in 1952. During those years Enzo was also started designing cars for commercial use.
A serious illness cost the life of Enzo's beloved son, Alferdo. In 1956, Dino died from muscular dystrophy. Ferrari was designing the new 1500 cc V6 engine alongside with his son, the engine made its debut 10 months after the Dino's pass, all the V6 engines were named in his honour.
It was the hardest years of Enzo's life, six of his drivers were killed between 1955 and 1965, he was also accused for manslaughter in 1957 as nine spectators lost their lives after one of his Ferraris lost control due to a puncture and crashed onto the spectators.
Some years later, in 1969, Ferrari decided to partner with Fiat Group, he knew that he needed a strong partnership in order to continue developing his company. Enzo, gave the 50% of his company to Fiat Group.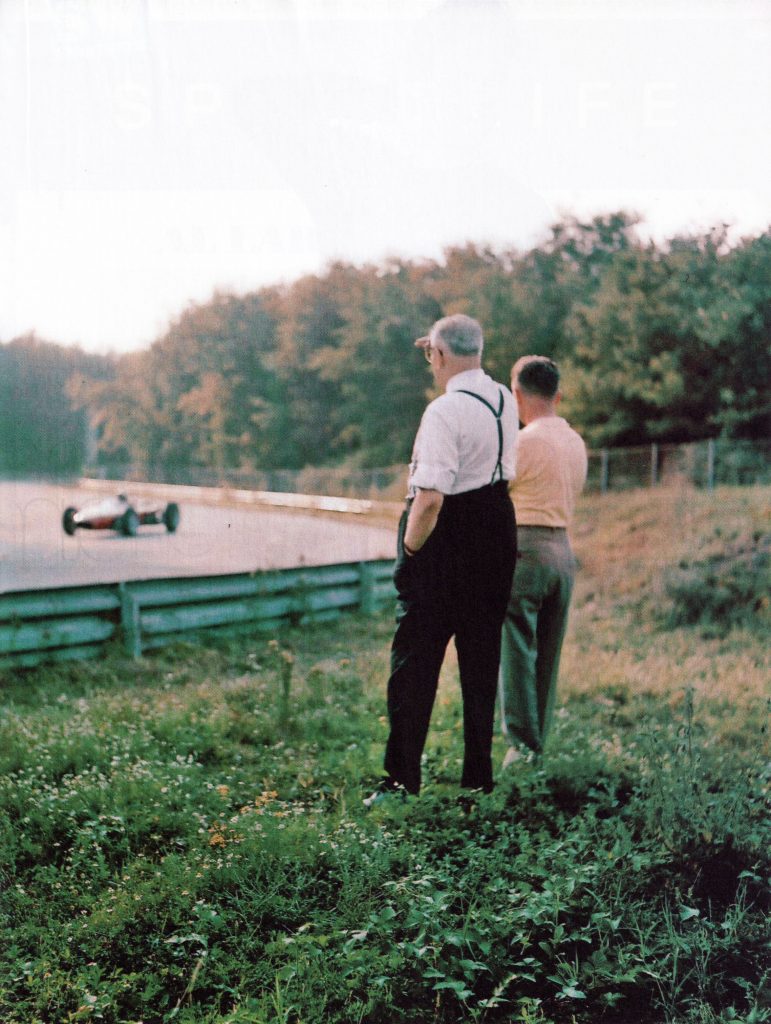 The End of Ferrari's Legacy
Enzo Ferrari decided to build the Fiorano Circuit, which was officially launched on April 8th 1972. Ferrari, resigned as a company from his company in 1977, even though he retired, he still had the control of Scuderia Ferrari.
The F40 was the final car which was launched (1987) under Enzo Ferrari's management. Enzo also received an honourable degree in Physics from the University of Modena in 1988. The August of the same year Enzo passed away in Maranello at the age of 90.
The first official entry of the Scuderia Ferrari in Formula 1 championship was in 1950 at the Monaco Grand Prix, since then Scuderia has celebrated 16 constructors' championships and 15 drivers' titles. Ferrari has scored 228 race victories and 211 pole positions.
"No one remember who took second place and that will never be me." Enzo Ferrari
Victor Archakis – @FP_Passion