Today Netflix launched their long-awaited F1 documentary series. In ten episodes of around thirty minutes each, this series offers a unique view of the world of Formula One. Whether you're a huge F1 fan or new to this sport, this documentary captures all drama involved in the race to the chequered flag.
Following drivers and team principals, every episodes focuses on different subjects. So in one episode Carlos Sainz and Fernando Alonso are the main players, whilst Daniel Ricciardo, Kevin Magnussen and Gunther Steiner shine in another.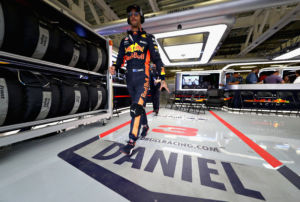 One of the main criticisms directed towards the show was the absence of Ferrari and Mercedes. They didn't allow Netflix to follow them throughout the season as they were in a heated fight for the championship, and all focus should be on that. After watching the series it is clear they are missing, but it doesn't really have a big impact on the documentary as a whole as all the other teams make up for that. Red Bull, Renault, Haas and all the others offered Netflix a huge amount of freedom to record whatever they saw fit, which can be seen quite easily. Steiner calling Gene Haas after their Australian GP drama is one of those examples.
The fact that this series is supposed to reach not only F1 fans but also people who don't watch F1 regularly, makes for a bit of a problem. On the one hand, the series goes further than what F1 fans normally get to see on their TV – the pit crews, principals and family of drivers are all there to add a whole new perspective. On the other hand, the voice-over sometimes is a bit too dramatic and every little aspect of F1 gets explained, which slows down the tempo of the series.
In the end, it still offers unique insights in the life of the drivers, exclusive behind-the-scenes drama and that all uncensored. From the makers of Senna, a highly praised documentary movie following the life of Ayrton Senna, Formula 1: Drive to Survive is a must see for all F1 fans. All ten episodes are available to watch on Netflix right now.