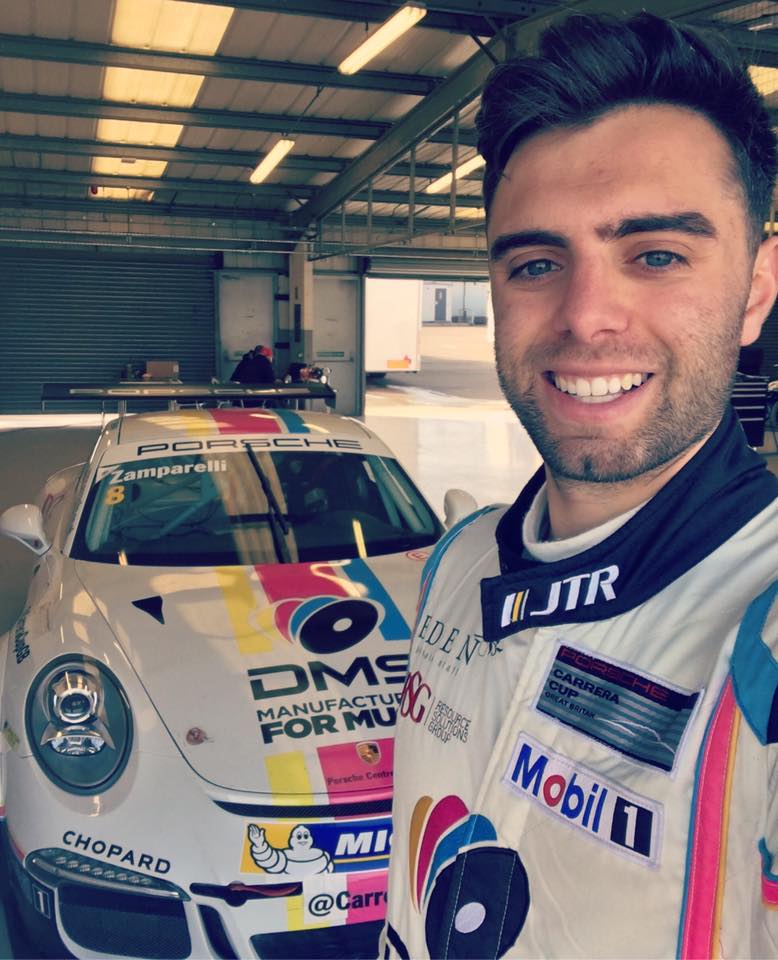 He began in karting, the usual route for racing drivers, before moving to the Ginetta Junior Championship in 2007. The following season he took 10 wins and 5 podiums to claim the Ginetta Junior title.
It was in 2009 that he moved to Formula Renault BARC and finished third with 2 wins. The following season he competed in two Formula Renault BARC races and also in the Italian Formula 3 Championship but it was in 2011 that he returned full time to Formula Renault and took the championship title with four wins on the way. That very same season he was a finalist in the 2011 McLaren Autosport BRDC Award.
He moved to the FIA Formula 2 Championship in 2012 and the following season signed for Marussia Manor Racing to compete in GP3 as part of their Young Driver Programme.
He made the switch to sportscar racing in 2015 and began competing in the Porsche Carrera Cup GB, he finished 6th in the championship in his first season and in 2016 and this season finished runner-up to Dan Cammish and Charlie Eastwood respectively.
His dream is to race Le Mans, these are his Quick 10 and he is…..Dino Zamparelli.
What is your favourite racing circuit?
My favourite circuit has to now be Le Mans. I'm not sure it's the traditional answer as it's very much a one-off race circuit. But I raced there this year at the Le Mans support race in Porsche Carrera  Cup and it blew me away. It was just amazing and very enjoyable. Over 4 minutes long and the corners were incredible. Other than that, under the normal circuits, Spa and Silverstone are my two favorites. Both for having so much history and some epic corners.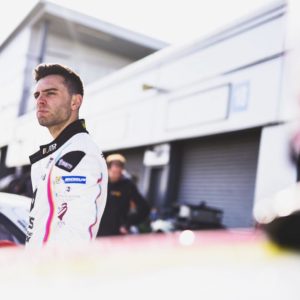 Who was your racing idol?
I suppose I used to love watching Michael Schumacher growing up. I loved his desire to win at all costs.
Who would you regard as your toughest opponent?
Well recently, over the last 3 seasons of Porsche racing, I've enjoyed a tough battle against Dan Cammish. Him and his team Redline have been a super consistent and fast package. We ran him close to the title for half a season in 2016, and had some great duels. I wasn't happy with the performance of my team mid-year onwards, so changed to JTR for 2017 – we had a strong year and had some great battles against Dan and eventual champion Eastwood. Eastwood won it by taking one more win than I did but we scored exactly the same points. It was another good season in Porsche with a new team, and I thoroughly enjoyed racing against Cammish again in 2017.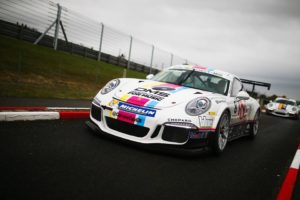 Considering racers of all time, you are a team principal and money is no object. Which two racers would you have in your team?
I used to really enjoy watching Juan Pablo Montoya in his prime, when he first burst onto the F1 scene with Williams. He was fast and feisty. So I would probably have him as my driver. I'm also a huge fan and always have been of Fernando Alonso. Both drivers would be capable of winning the championship on pure speed and talent. And both drivers would provide an awful lot of entertainment over the radio comms I'm sure!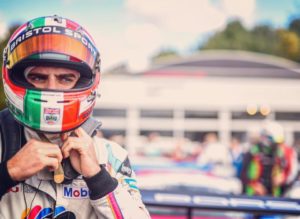 If you could invite four famous people to dinner (past and present), who would you invite?
I'd invite my favourite comedian to make me laugh, Ricky Gervais. I'd invite James Hunt, to sit and listen to his countless stories from the 70s. I can't think of another two, so I'd get Lewis Hamilton and Nico Rosberg along and subtly have every collision they ever had on TV in the background and sit them next to each other. Give them both a beer and see what happened over the night.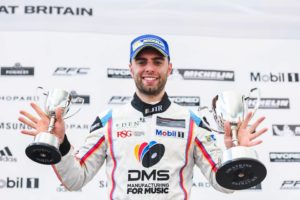 Your personal racing number? What was it and the reason behind it?
It's number 8 because I like it and believe it'll bring me luck, like the Chinese.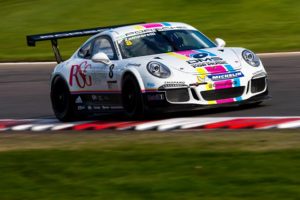 What is the best race you have been involved in?
I would say one of the best races recently was this year at Le Mans for the Porsche Carrera Cup support race. Four of us could have won the race going into the last lap. I climbed back up from 4th to finish 2nd in the end, and we were all nose to tail. I was gutted not to win it overall, out of 60 cars at the famous circuit, but it was an epic battle. It got put up on Facebook later on and received well over 1.5 million views!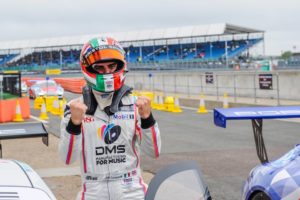 Is there a race or series you have not competed in that you would like to or had wanted to?
I always admired the intensity and race craft of Formula Ford. The overtaking in that series was seemingly every lap/every corner. It always looked like a lot of fun. I'd quite liked to have also given GP2 a proper crack. I tested a GP2 car in Abu Dhabi and it was amazing, so I can only imagine racing them would have been a huge experience. F1 as well was the dream when I was younger. Although for pure racing, it would be more GP2/Formula Ford.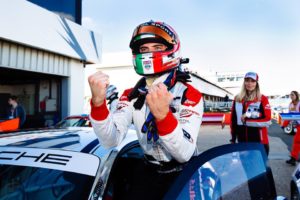 How did you get interested in motor racing? What ignited that spark?
It was a local karting track in France where I lived at the time. I went round a few times and got the bug. I never looked back ever since. My wallet certainly has, a number of times.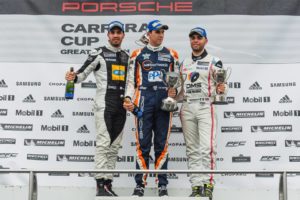 What is the best advice in racing you have been given?
The best advice I've been given is that 'Motor Racing is primarily a business'. In other words, someone somewhere has to pay for it, be it sponsors, family or manufacturers. This bit of advice helped me to carve out my Porsche sponsorship programmes and continue to race in sports cars, and hopefully allow me to race for many years to come. It's the advice I say to every young driver who asks me. If you're quick, then 99% of the time it isn't enough, you have to offer more than that.
Dino Zamparelli
I have to agree with Dino regarding the Porsche race at Le Mans, I was on the edge of my seat during that race. Epic battle!
I would like to thank Dino for taking the time to answer the Quick 10 and wish him the very best for 2018 and hopefully one day, the 24 Hours of Le Mans.
(c) All photos courtesy of Dino Zamparelli and for more photos visit his Facebook page here
You can also visit Dino at https://www.dinozamparelli.com/
Neil Simmons
Twitter: @world_racing