LKR Racing Honda will be a new addition to the 2023 British Superbike grid.
A partnership between Dorset based, Plant Machinery company, D & P Lovel Limited and Danny Kent will see them join the series and run their own team in the BSB paddock. The team will field the CBR1000RR-R SP Fireblade for their push on privateer 'bragging rights' and championship success in BSB while a Yamaha R6 beckons for younger brother, Keiron Kent on his debut in the Junior Superstock 600 category.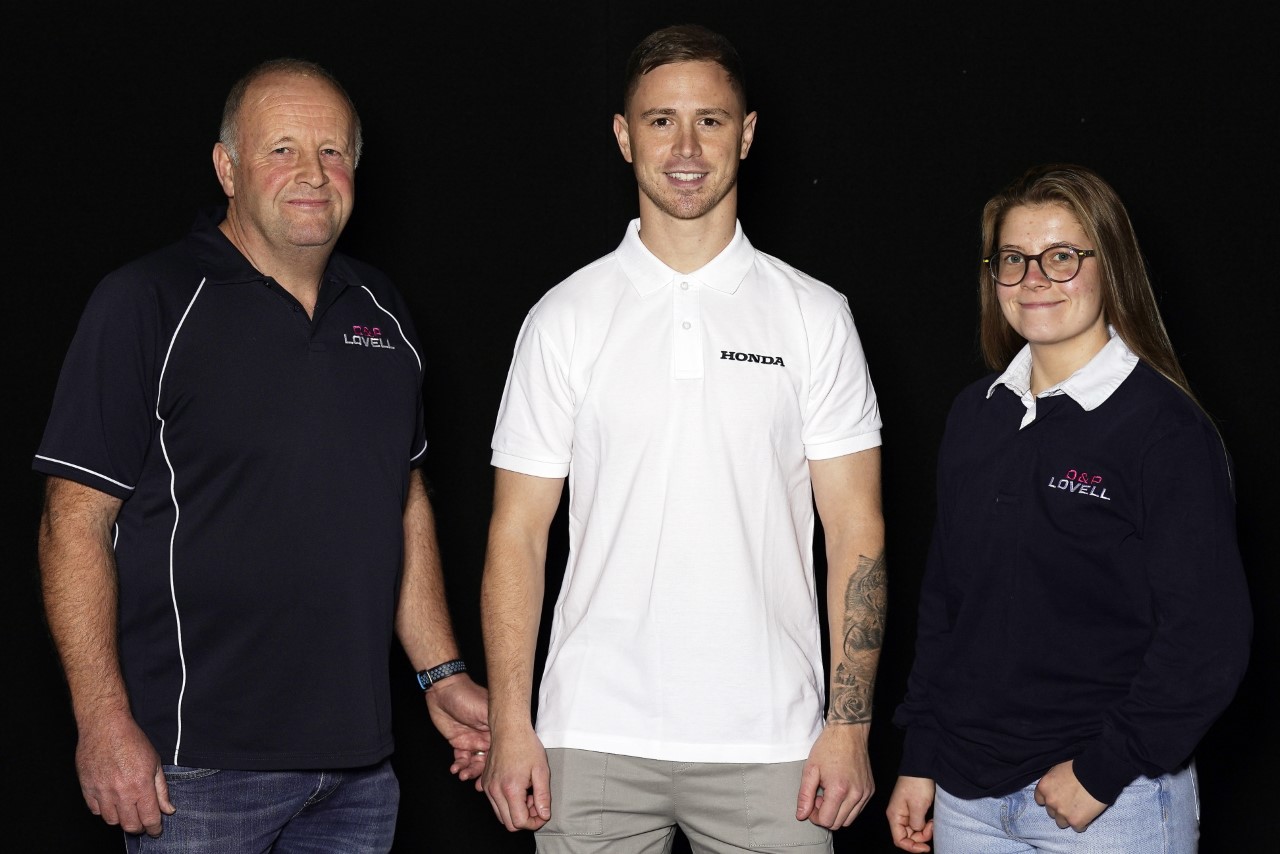 Danny Kent said: – "First of all I would like to say a big thank you to the whole Lovell family. I'm looking forward to the new project. D&P Lovell have been a personal sponsor of mine for a few years now and I know they don't do anything halfhearted.
"I'm under no illusion that this isn't going to be easy, but I believe we have the right people to do the job properly. I'm also excited to change manufacturer to Honda as it is a proven race-winning bike. I would like to say a massive thank you to everyone involved in LKR and I can't wait to get started."
Kieran Kent said: – "I am super excited to start my debut season in the Junior Superstock Championship next year. It's definitely going to be a year of learning, but I am more than ready for the challenge ahead.
"I would like to take this opportunity to thank Allen and his family at D&P Lovell, my family and all my sponsors for believing in me and taking my career to the next step. I wouldn't be in this position without them and I am very grateful. I can't wait to get out testing on my Yamaha R6 early next year and get the season underway."
Team Owner Allen Lovell concluded: – "D&P Lovell Ltd are thrilled to announce the launch of LKR, a newly formed Superbike and Junior Superstock team for 2023. Having been involved with motorcycles for over 30 years, providing vehicles and personal sponsorship for four years, we are well placed to support riders across the different classes. We wish our riders and sponsors a successful 2023."