DTM driver Dani Juncadella is taking his foray into Formula E as he replaces the departing Nick Heidfeld for the final day of the Valencia test. We spoke to the rookie today on why he wanted to get involved and on his future in the sport.
For Juncadella, the pull of Formula E was aided by him seeing the potential in the championship and by some of his fellow drivers. Juncadella is good friends with a number of drivers already occupying the grid, including his teammate for the test day, Felix Rosenqvist.
"I think it's a really cool championship from what I've heard from some of the drivers," Juncadella explains. "You know, it's growing so much that I think it's the right time to give it a try and be thankful that I got a chance from Mahindra. It's a great venue. The team is more than half Spanish so I think it's the best combination possible."

The native Spaniard addressed reports that he was to be Mahindra's third driver and was optimistic about his hopes to potentially become a reserve driver at the Indian team.
"You clearly have heard more than me because at the moment nothing is confirmed." Juncadella explains, "I am just going to be testing and of course, they are looking for a third driver and I guess my chances come close to 100% being the only guy they are testing."
"But on the other hand, I still have a contract with Mercedes so it's more a first contact with Formula E and we'll see if I get the chance to be the reserve driver here. For sure, I will take it if I can. If it is so, the idea is to end up with a race seat."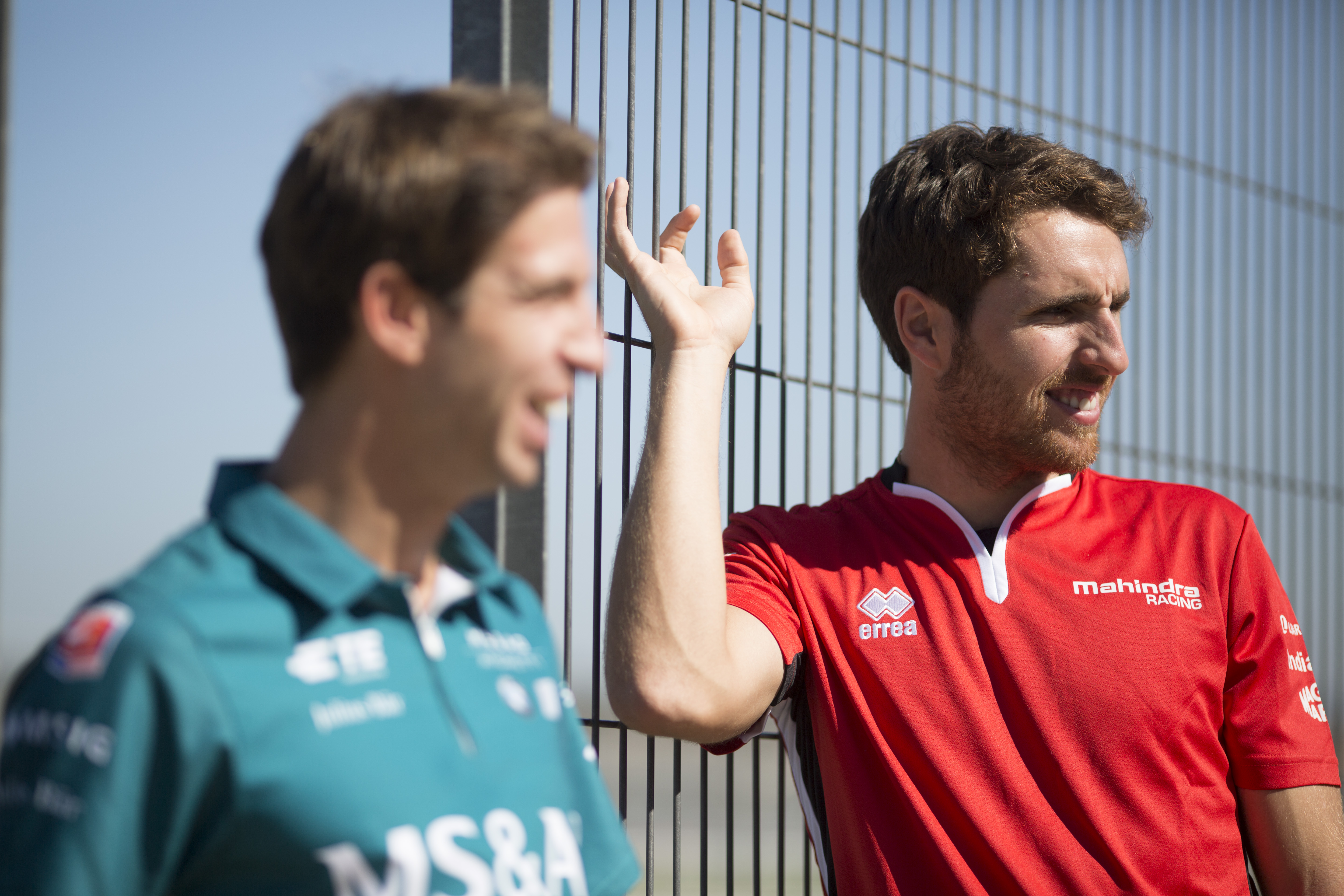 As a Mercedes driver, it could seem logical for the German team to take on Juncadella for season 6 if he is able to become more experienced within the electric car but he insisted that was not the case.
"If I had a chance [to drive for Mercedes], yes. But it depends on many things, such as whether I am in another team as a reserve or concentrating on another championship. Anything to do with Formula E, I want to give it a try and if I get a reserve seat here, my aim is to then get a [full time] seat here."

As Juncadella prepares for his first outing in a Formula E car tomorrow, he spoke of the controversial chicanes which have been immensely unpopular with the drivers.
"They look tricky from the outside. I had a walk with Felix to try and see where he was braking and try get it from his side. They don't look great but as long as I stay away from them, I should be fine. I think it's not a big deal."