When the new FIA Extreme E (XE) World Championship begins in the desert sands of the Al-Ula, Saudi Arabia this weekend, it won't just be simply the start of another racing series but a revolutionary concept whose on-track glammer is matched only by its lofty off-track ambitions.
Cast your minds back to January 2019, during the official announcement on the cold, rainy and wintery deck of RMS St. Helena. The motorsport world gathered in anticipation for what was to come. A new championship.
Alejandro Agag, CEO of both Formula E and Extreme E unveiled his dream, an off-road electric SUV racing series that would travel the world to draw attention to climate change through environmentally friendly racing.
The series will take place in five remote locations affected by climate change, where all the equipment and cars are transported by a 'floating paddock' cargo ship, which will also serve as a laboratory for scientists to conduct research and enact conservation projects.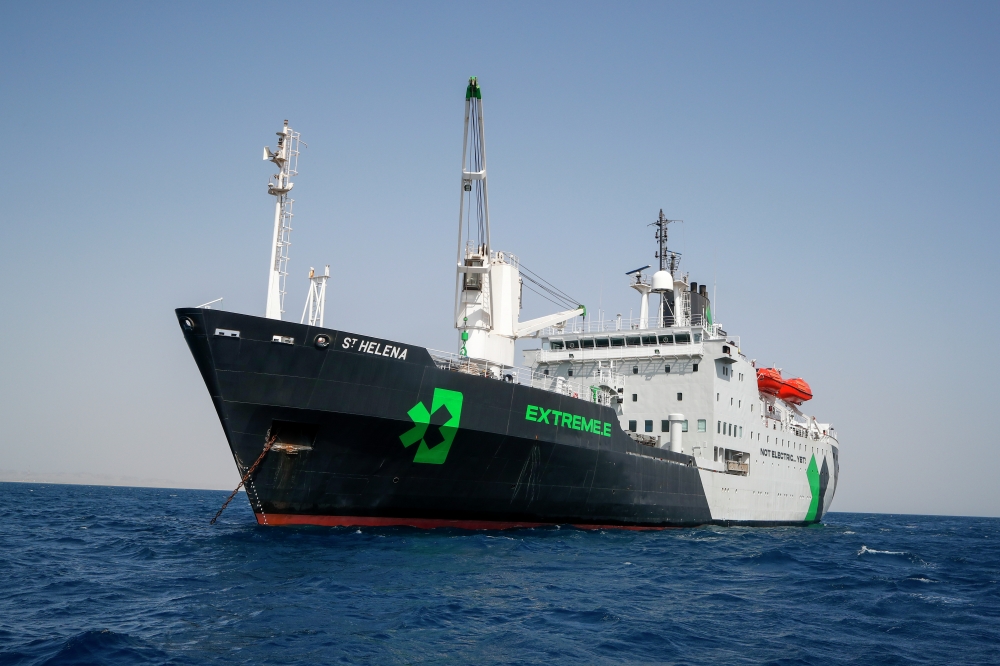 Each team features a male and female driver who must take turns throughout each race, and competitors can earn a boost by performing big jumps and winning online fan votes.
Throw in a strong driver line-up including F1 champion Jenson Button , multiple-time WRC champion Sebastien Loeb and W Series champion Jamie Chadwick.
Sounds good doesn't it?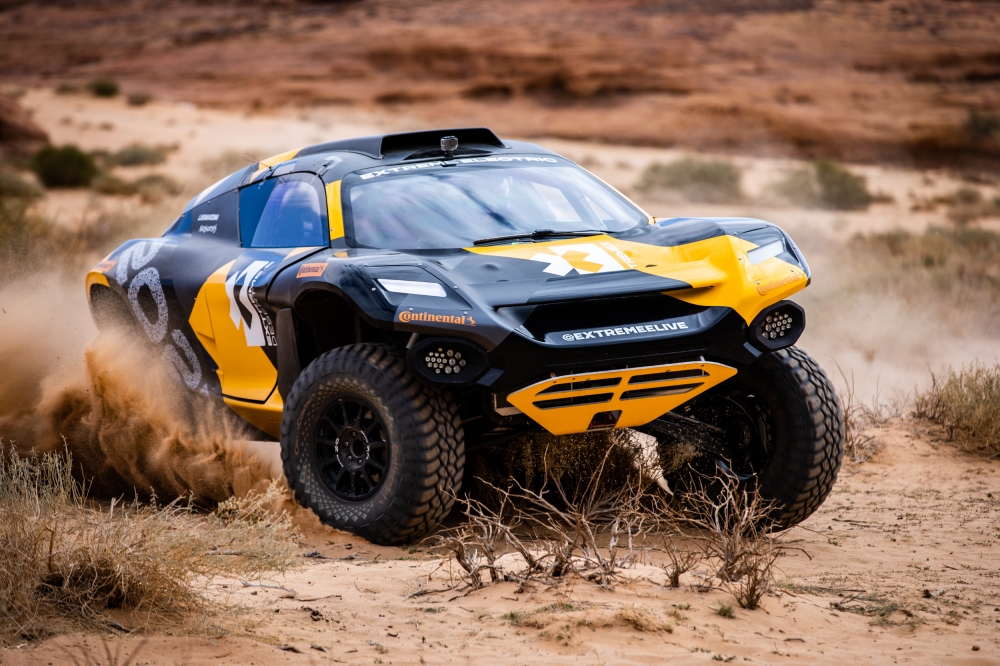 Something that fascinates me is the incredible mixture of young and established names in motorsport with the likes of Carlos Sainz Snr, Andretti Autosport and Chip Ganassi involved in the series in some way. These personalities and brands are essential to providing Extreme E with a credibility amongst hardcore motorsport fans.
One the other hand you have Veloce Racing, a tech firm and esports squad taking its first step into real-world motorsport. Younger audiences will be familiar with their esports exploits but will inevitably follow with intrigue their transition into the physical world.
It carries the same energy as when 'new money' from the Industrial Revolution joined the ranks of the traditional aristocratic and landed gentry of Britain in the 18th century. We are seeing a blurring of the lines of what a traditional race team can look like.
Whether you are a racing 'super-fan', an environmentalist or a travel connoisseur, Extreme E has something for everyone.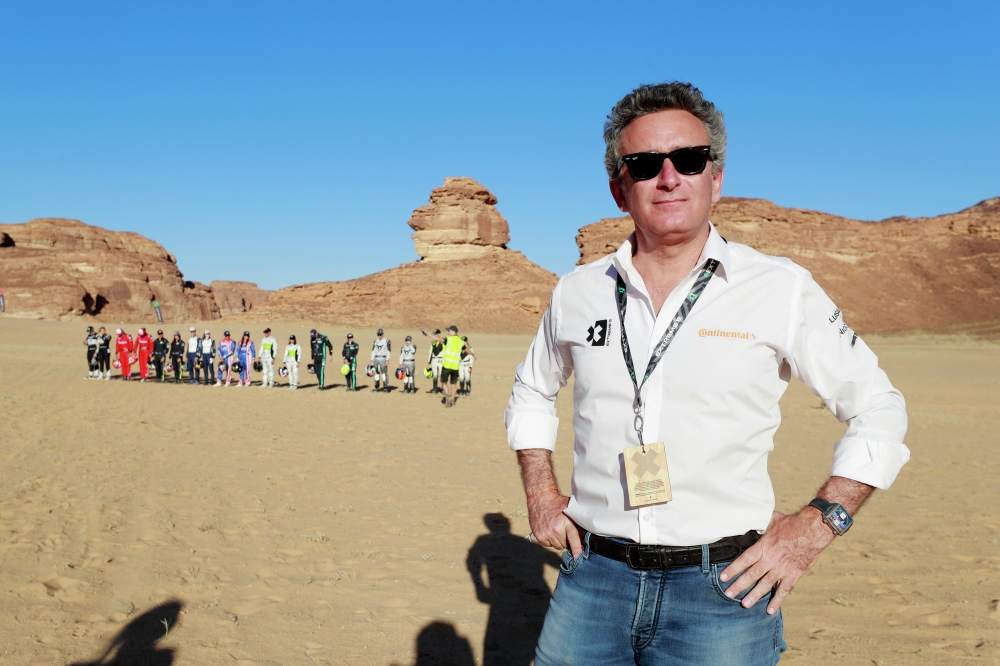 But do not just take it from me, take it from the man who set up the whole series. During the official press conference Alejandro Agag spoke about his thoughts on the season opener:
"It would have been impossible to organise this race without our hosts and the teams" said Alejandro on the Friday morning before the opening qualifying session. "it's an incredibly happy day for me. Many people did not think this was going to happen, that is true, this is quite out of the box."
"This is the biggest experiment in motorsport".
On the future of Extreme E Alejandro was keen to highlight that set it apart from the Formula E championship: "They are very different. Which one will be bigger? Who knows? They can both become very big, of course, I am keen on both."
"In terms of manufacturers in season one (Formula E) we had Mahindra, Audi had support with Abt, Renault had support with DAMS. However, already here we have two in season one. We have Cupra, Hummer and Lotus which may become a full partner in the future."
Importantly, as we have seen with Formula E manufacturers tend to come and go. This has left Alejandro with a philosophy which favours independent teams over manufacturers. With a strong independent line-up including teams owned by Lewis Hamilton, Jenson Button, Veloce, Nico Rosberg, Carlos Sainz Snr and many others, there is certainly a freshness and originality to this grid.
"There are very significant manufacturers who are interested in Extreme E. But you have to build championships independently of manufacturers because when they go, they go. […] Manufacturers are not necessary."
On which team are the favourites going into the inaugural season, Alejandro was coy, suggesting a competitive title battle:
"Ganassi was looking strong, even though they had a technical problem this morning. But outside of them it looks really open. If I had nine dollars I would put one dollar on each of the other nine teams."
There have been some minor last-minute alterations to the format in response to reliability. A qualifying race will now be replaced by a series of time trials on Saturday that will form the grid for the semi-final, crazy race and final showdown on Sunday.
On reliability, Alejandro played down his concerns: "I'm not too concerned. "
"(During testing) 18 out of 20 cars broke down. Here this morning two out of nine broke. I hope no car breaks tomorrow but that's part of racing. I have to say if seven out of nine cars broke this morning I would be concerned."