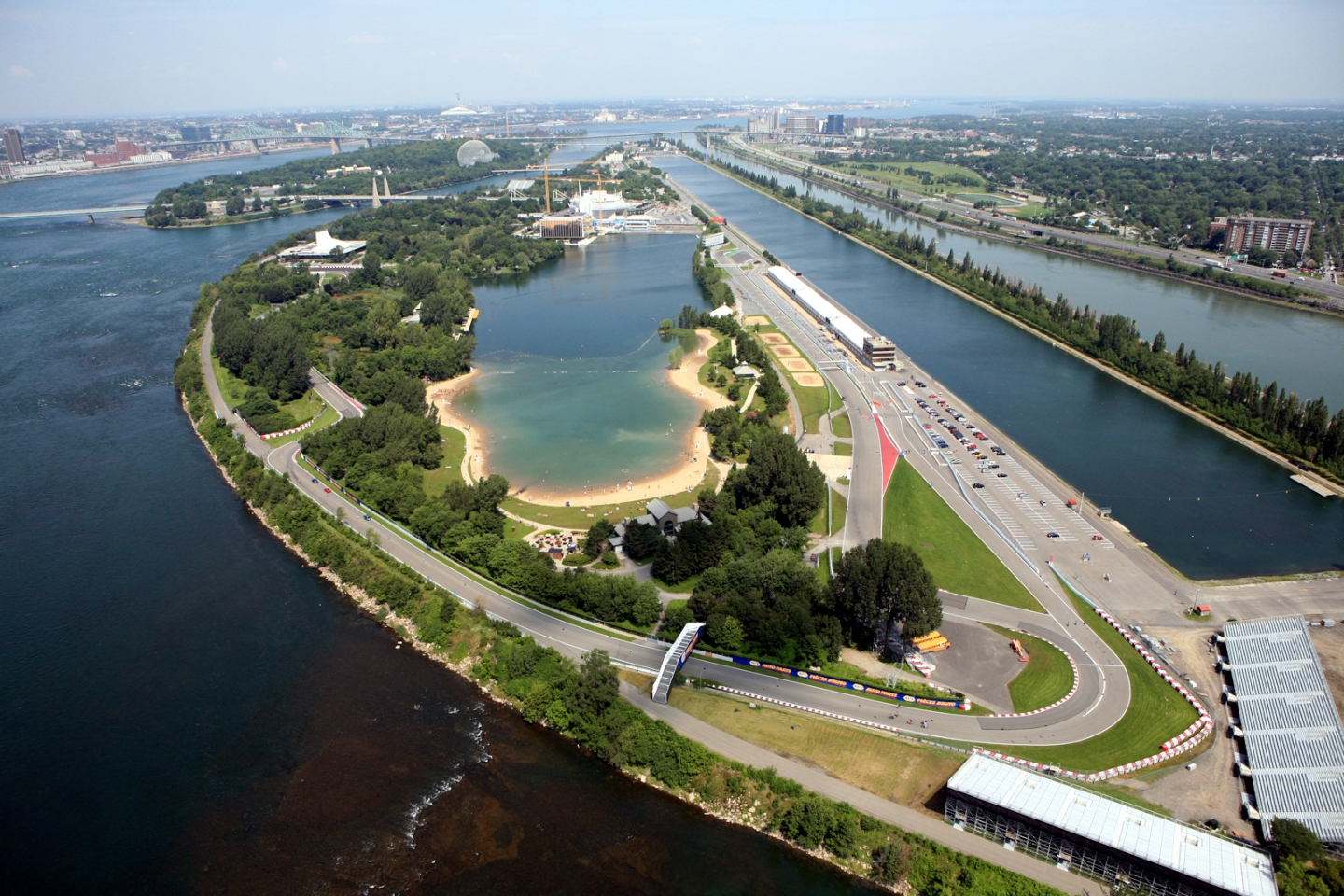 The Formula One circus will soon begin its busiest period of the year, with the prospect of four races in five weeks looming on the horizon, kick-started this weekend by the Canadian Grand Prix.
On the face of it, it would seem that there is no greater contrast on the calendar than the jump from Monte Carlo to Montreal. The former is known for its slow speeds where downforce is king, whereas the latter boasts one of the highest average speeds of any race on the calendar, with 45% of the lap spent at full throttle. There are, however, more similarities than you might think. Like Monaco, Canada has areas where there is virtually no run-off with the walls only a whisker away. Controlled aggression is the name of the game, and any small mistake could prove extremely costly.
Red Bull arrive at the Circuit de Gilles Villeneuve off the back of a strong showing in Monaco. Yes, Max Verstappen may have binned it in FP3 but he was the source of the most overtakes during the race, and you could not fault Ricciardo for his race-winning performance up front.
Unfortunately, it is likely that the Australian will be receiving a grid penalty after his MGU-K failure during that race. Each driver is only allowed two MGU-Ks per season, and Ricciardo has already used up both of his. Using a third merits an automatic ten-place grid penalty. Furthermore, he has also used up his allowance of batteries and control electronics, which would mean an additional five-place penalty for each should they have to be changed as well.
Red Bull have in recent years gone better in Canada than perhaps would have been expected of them, given their Renault power unit's deficiency to both Mercedes and Ferrari. Last year, for instance, Ricciardo finished P3 ahead of both Ferraris and both Force Indias, and Canada is of course the place where he scored his first F1 victory back in 2014.
It is arguable that this is a must-win race for Ferrari. Lewis Hamilton has a fourteen-point gap to Sebastian Vettel in the championship, and the next few races are probably more suited to the Silver Arrows than the Scuderia. Ferrari haven't taken the top step of the podium since Bahrain back in early April, and it was at this point in the season last year that things began to slip away from them.
A single podium, in 2016 courtesy of Sebastian Vettel, is the highlight of the team's trips to Canada in the hybrid era – surprisingly, even Red Bull have more podium finishes than that – although it is worth noting that in 2017 Vettel managed to recover to P4 after dropping to the back of the grid when contact with Verstappen on lap one broke his front wing.
If there has been one constant in Canada in recent years, it's that this is Mercedes' race to lose. There has only been one Canadian Grand Prix since the hybrid era began – the aforementioned race in 2014 – that Mercedes have failed to win. This is one of Lewis Hamilton's best tracks on the calendar – he won the race in 2010, 2012, and every year between 2015 and 2017 inclusive – and it was here last year that he matched Ayrton Senna's record for the number of pole positions claimed.
Team-mate Valtteri Bottas also has good history with the track. He finished on the podium twice when he was racing for Williams, and also last year in his first year with Mercedes. He also qualified an amazing P3 in his rookie year in 2013, in a car that only finished in the points once in the entire year.
Further down the grid, Toro Rosso will be hoping for a better showing than last year, when both Daniil Kvyat and Carlos Sainz retired. Brendon Hartley in particular needs to put in a good performance, with questions about the safety of his seat continuing to be asked.
Williams have gone well in Canada recently. As mentioned, Valtteri Bottas finished on the podium twice during his stint driving for them, and in 2017 it was one of home favourite Lance Stroll's best races. They struggled around Monaco, but they will be crossing their fingers that the long straights of Canada will better suit the design of their car and enable them to add to their meagre haul of points so far this year.
Force India will also be expecting good things – Sergio Perez scored a podium back in 2012, and Esteban Ocon will be keen to keep up the momentum from his P6 finish in Monaco.
Haas have claimed to have solved the braking problems that have plagued them seemingly since they joined the sport in 2016 and for that they will certainly be grateful, as a lot of time can be found around the Circuit de Gilles Villeneuve just through having confidence on the brakes. They only have one points finish to their name in Canada so far, but there is a fair chance they will be able to add to that this weekend.
Renault are another team who have been on the bubble of being able to score points in Canada in the past. According to Cyril Abiteboul they are scheduled to introduce the next stage of their power unit development along with some aero upgrades, but with Canada's long straights there will be no place to hide if those updates don't prove fruitful.
McLaren – who will also be receiving updates from Renault – will be hoping that won't be the case, but they are nonetheless bracing themselves for a difficult weekend.. Sunday's race will be Fernando Alonso's 300th in F1, but the track will not be one of McLaren's best with its slow corners and long blasts at full throttle.
Finally, Sauber's Charles Leclerc will be keen to bounce back from the brake failure he suffered in Monaco, and he believes Canada will be one of the best races of the year for himself and team-mate Marcus Ericsson, with both believing that the worst races are over and done with.