Darren Fry and Nigel Snook of FS-3 have doubled down on their commitment to bring on the youth of our sport with the announcement that Max Cook, the 2022 winning Junior Superstock Champion will ride for the team in British Superbikes in 2023.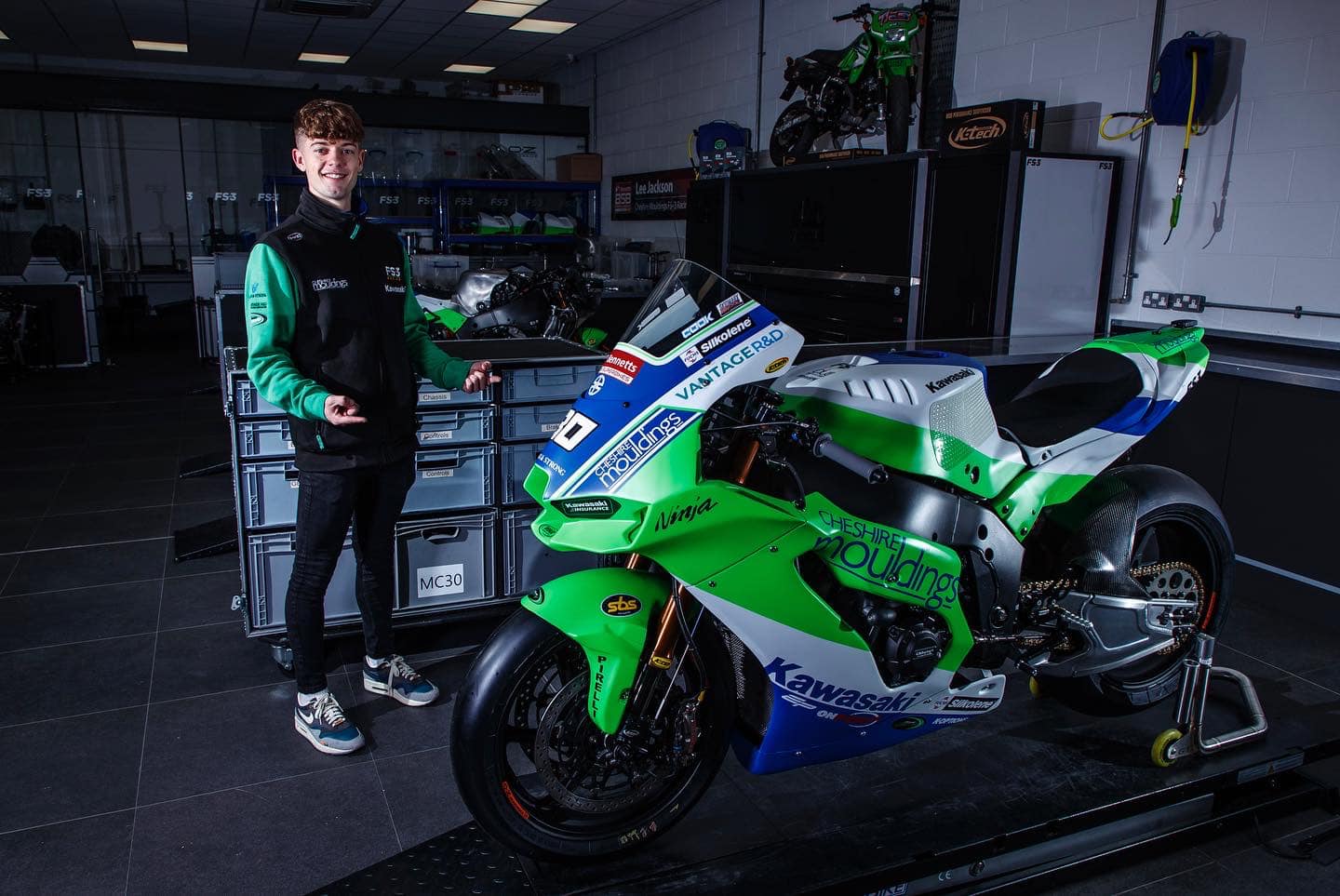 The latest news from within the successful 2022 Motorcycle Live event saw the announcement of Max Cook and FS-3 Kawasaki.
The 2022 season was a dominant one for Cook. 9 wins saw him go on to wrap up the Superstock 600 title and as reward for that hard work and dedication, he will line up next to FS-3 Kawasaki stalwart, Lee Jackson on the grid next season in a move that echos the signing of Rory Skinner in 2020. A move which saw him learn, develop and ultimately move on to the Moto2 category from under the wings of FS-3 racing team.
Team owners and operators Darren Fry and Nigel Snook have made no secrets of their desire to run a team that prioritises winning the British Superbike Championship, but at the same time has an eye on bringing through the talent of tomorrow!
Max Cook said: "This is a dream come true for me. Firstly, I would like to thank Nigel and Darren for supporting me for six years and now, to finally be their rider is so surreal! Nigel has supported me throughout my years at Red Bull Rookies Cup, Moto3 Junior World Championship and most recently, winning the Junior Superstock 600 championship, so he knows what I can do on a bike.
"Of course, this is a big step for me, but I feel like I am totally ready for the challenge and looking forward to showing people what I can do. To have Lee Jackson as my teammate is amazing. We all know he is very fast, and he is someone that I have always looked up to, so I can't wait to soak up his knowledge. I have already had a taste for the superbike in early October, and I'm very excited to give it the beans in a proper run out in winter testing!"
Darren Fry said: "We've been supporting Max for six years and have been really impressed with his progress. He's served his apprenticeship winning the BSB Moto 3 championship in 2017, then progressing through the British Talent Cup, Red Bull Rookies and the Junior World Championship. His talent really shone through this year as he dominated the Junior Superstock Championship and made a very impressive Supersport debut at the final round at Brands Hatch.
"As a team, we pride ourselves on actively supporting young talented riders, so the decision to promote Max to ride alongside Lee Jackson fitted perfectly with our philosophy. As a front-running BSB team, it's easy to overlook a long-term development plan in return for instant results.
"We believe every team in the paddock has the responsibility to nurture young talent to keep British riders at the forefront of world racing and show everyone that the British Superbike Championship is the strongest domestic championship in the world.
"Just coming up to his 20th birthday, Max will certainly have his work cut out getting used to the raw power of a superbike, but we've got a full testing plan in place for him over the winter, and he's very excited to get going. Based on his previous experience, we don't think it will be too long before he surprises a few people.''