Joey Logano bumped William Byron out of the way to take his first victory at Darlington Raceway in NASCAR's Goodyear 400 on Sunday. With Byron getting ready to take the white flag heading into turn three, a faster Logano gave him a sizable shot in the rear shooting him up the race track and into the wall resulting in Logano flying past to take the win. Byron finished 13th.
With 26 to go, Byron had fended off Logano for the lead by squeezing him into the wall coming off turn two forcing Logano to lift off the gas.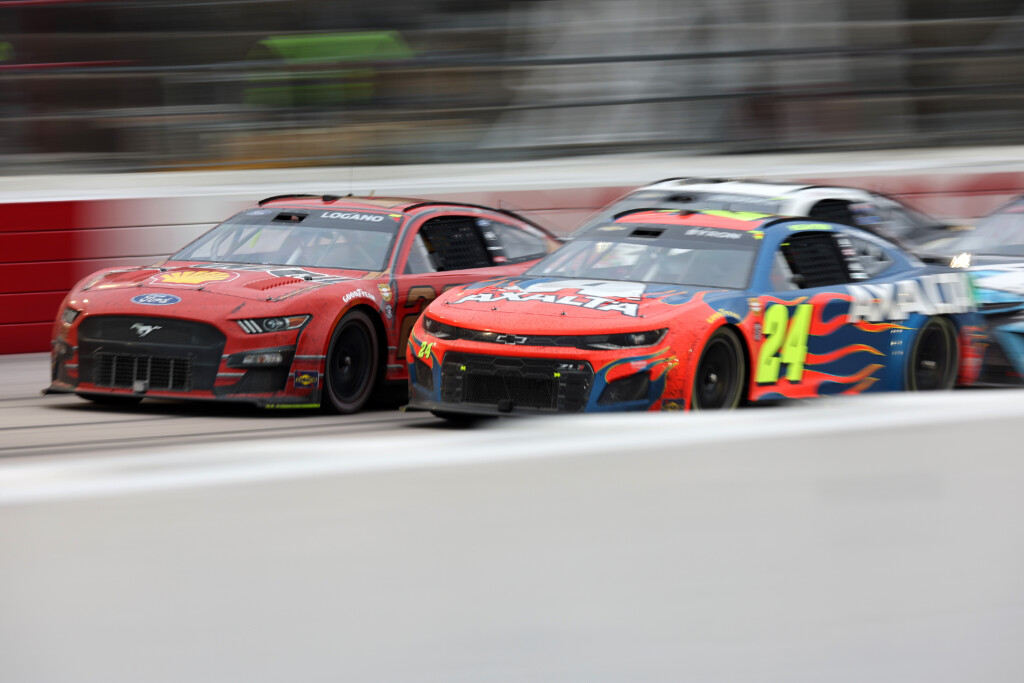 Facing a hostile crowd, Logano explained to FOX's Regan Smith that the move was retaliation for it saying "You're not going to put me in the wall and not get anything back, that's how that works."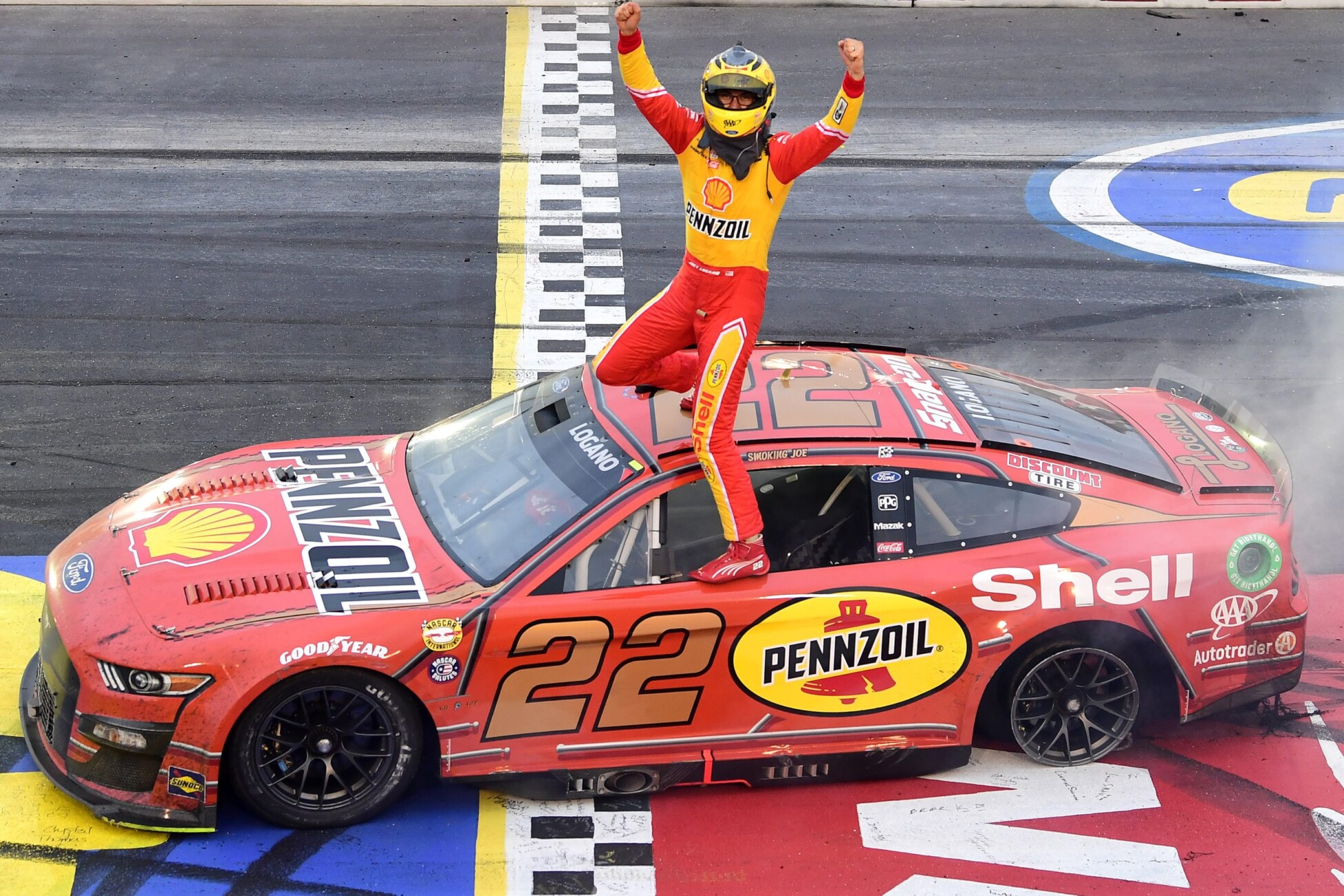 Logano ends his 40 winless streak in terms of championship points paying races, last winning the 2021 inaugural Bristol Dirt Race. The polesitter had either led or been at the front of the pack for the entire race, leading over 100 laps and had won stage one.
Logano was sporting a 1995 throwback paint scheme to his original quarter midget that had got him racing as a kid. In victory lane Logano said "This is the car where it all started for me back in '95 in a quarter midget. Really, honestly, all the young kids racing out there right now, this could be you."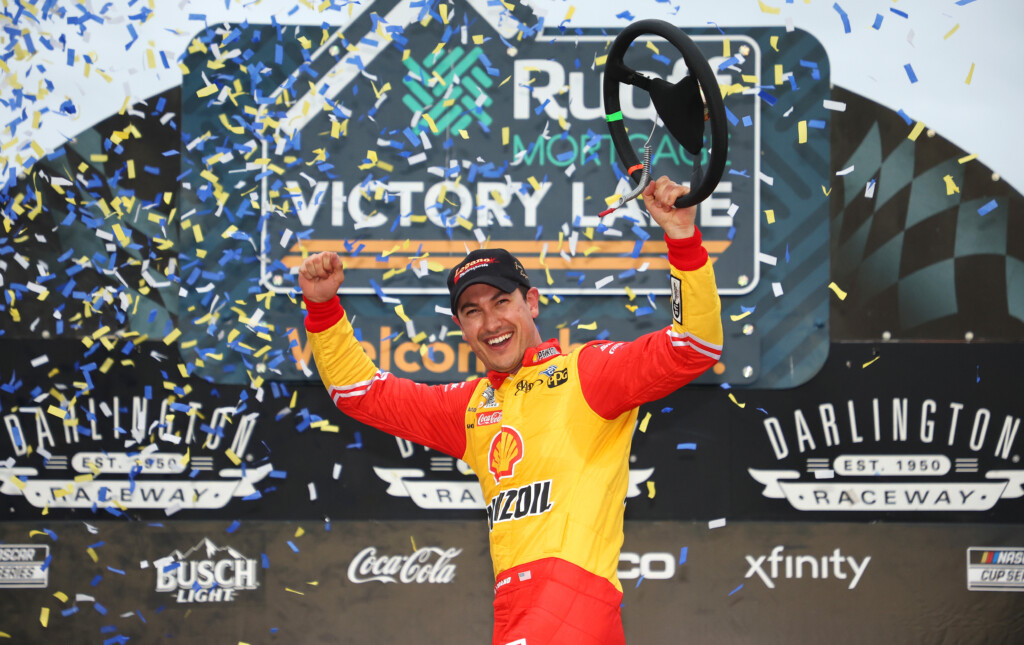 Byron was upset with Logano's driving saying to FOX's Jamie Little: "He's just an idiot. He slammed me so hard he knocked the whole right side off the car, and I couldn't even make the corner. He didn't even make it a contest. He's just a moron."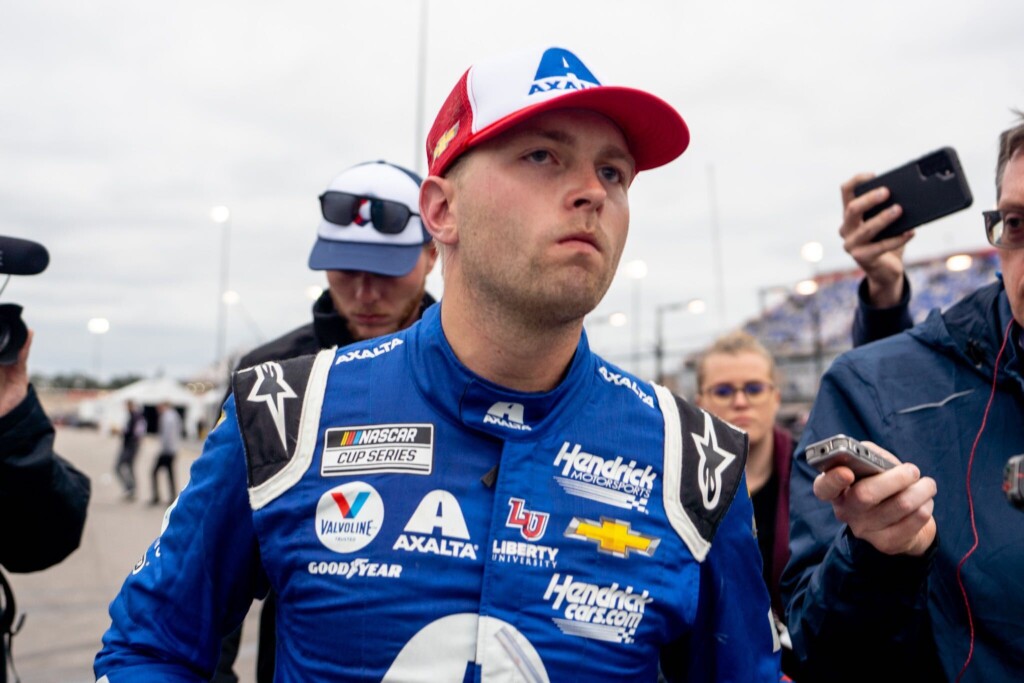 In honour of NASCAR's annual throwback weekend for the race, Byron was sporting a Jeff Gordon 2007 Axalta paint scheme. The incident with Logano saw Jeff Gordon himself shaking his head in disbelief on pit road.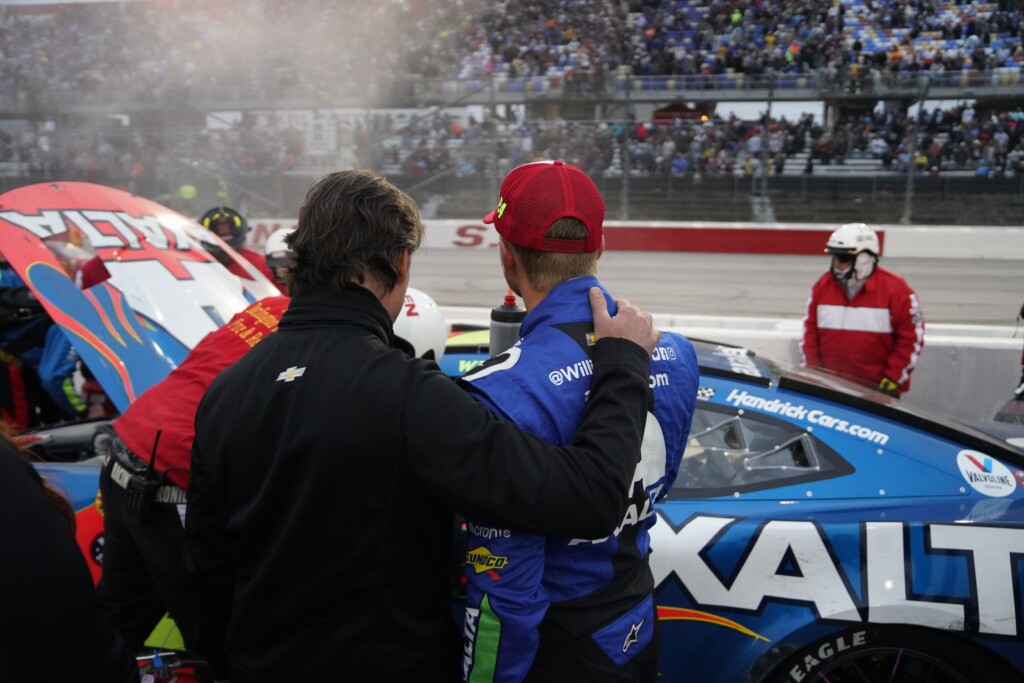 Tyler Reddick came up one place short of a win for a second time this season, but was under a second behind Logano when they crossed the finish line. With 15 to go, Reddick was attempting to make a late race charge for the win but was unable to find a way past Logano before Logano pulled away and began to close down Byron inside of five to go.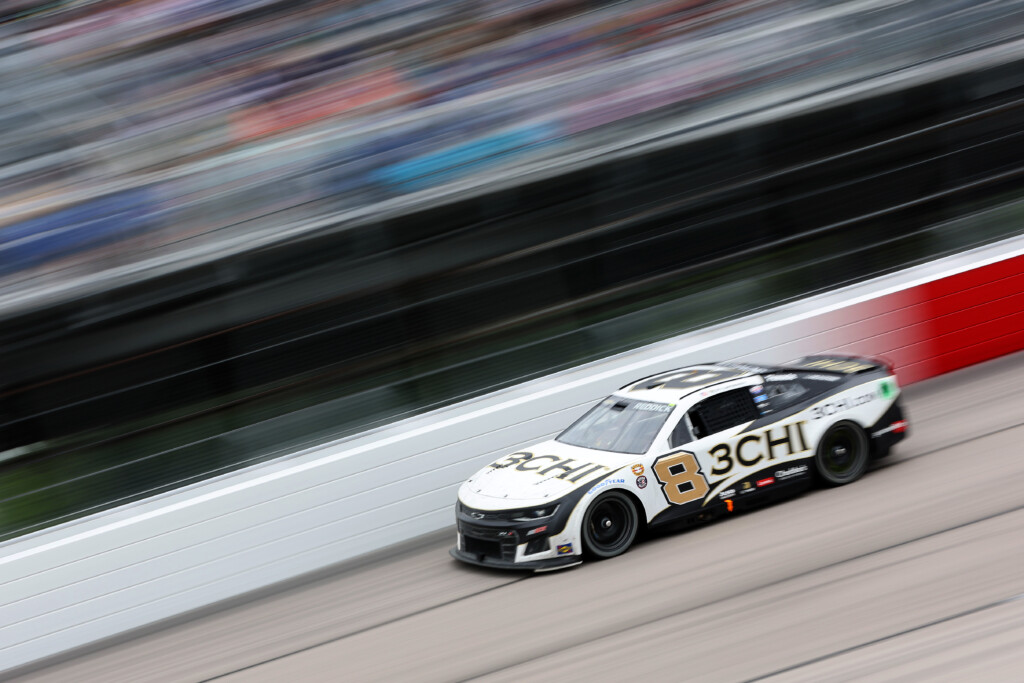 Reddick had been one of few drivers who had broken the final stage up into thirds, instead of in half. Due to pitting early on in the final stage and being on fresher rubber for a while when everybody else had made their first pit stop, he cycled to the front of the pack to lead for a few laps. He would get overtaken on pit road by Logano under caution which had come out for Alex Bowman, who's car was on fire that had to be put out on pit road.
Justin Haley earned an impressive first top-five of the season with a third place finish for him and Kaulig Racing. Haley's strong performances at Talladega, Dover and now Darlington is making him quite the feel-good story of 2022.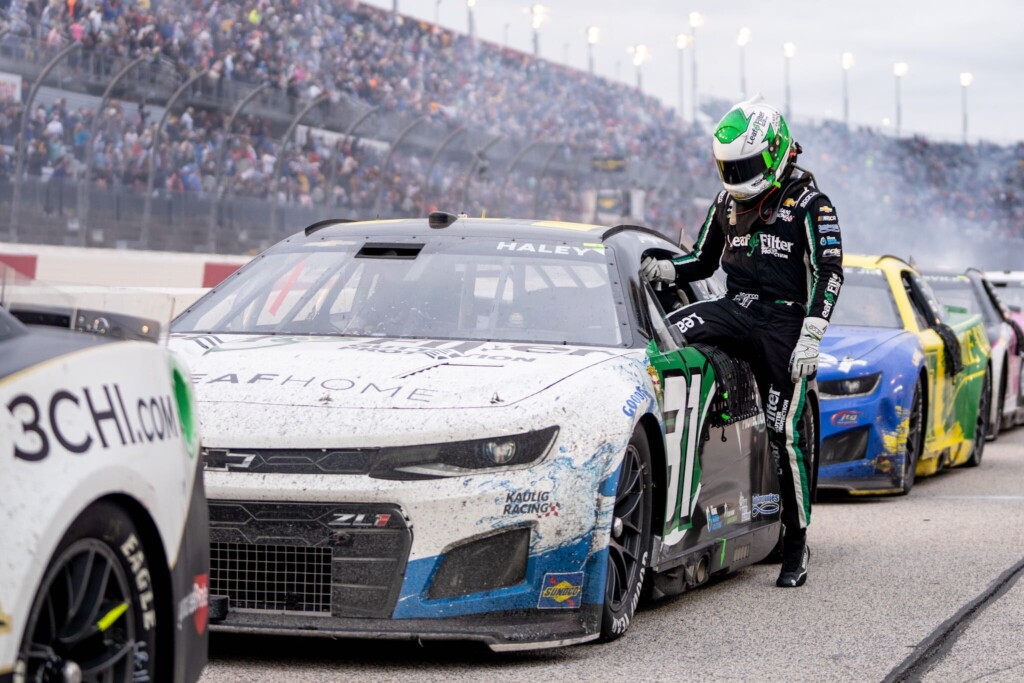 Kevin Harvick would finish fourth and grow his consecutive top-10 finishes at Darlington to 13, beating Bill Elliott's record who was commentating in the FOX booth for the final part of the race. Harvick ran a special Rheem Chasing a Cure paint scheme for St. Jude Children's Hospital.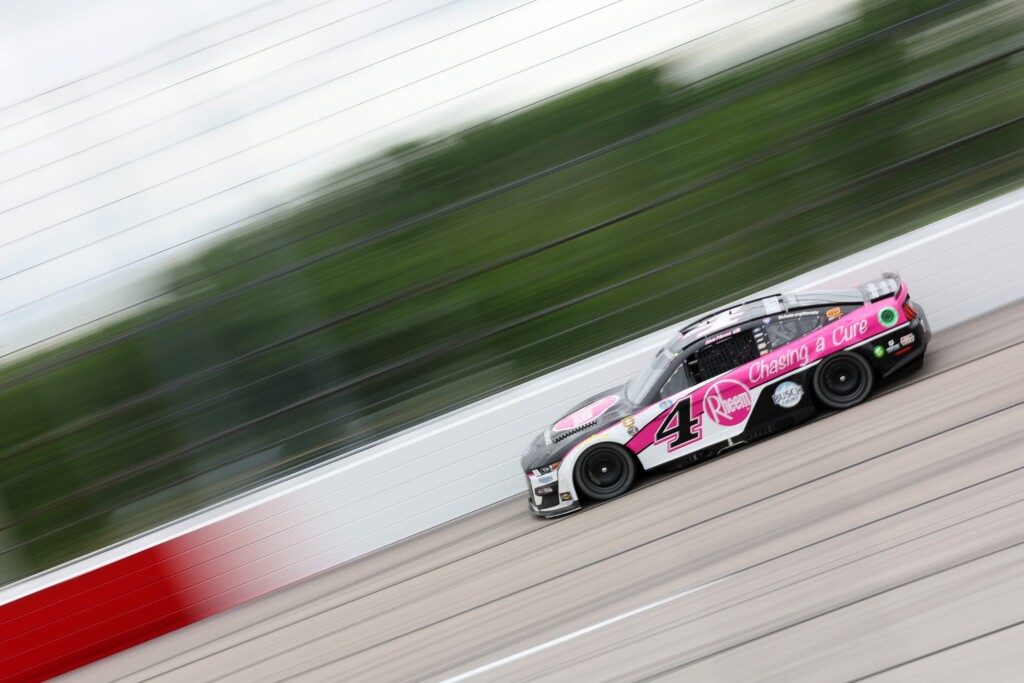 Chase Elliott who started from the rear, came home to finish a well earned fifth place after battling hard with Christopher Bell, Denny Hamlin, and Erik Jones throughout much of the final part of the race.
The race proved to be one of attrition with race contenders Ross Chastain, Denny Hamlin, Kyle Busch, and Martin Truex Jr. all falling out of contention or out of the race due to crashing during stage's two and three.
Kyle Busch got collected by an out of control Brad Keselowski in the closing laps of stage two. Keselowski had wrecked after colliding with the turn two wall before coming back down the race track and spinning back across into Kyle Busch who was trying to keep out of his way running next to the backstretch wall. The impact buckled Kyle Busch's wheel and suspension forcing him to retire. Busch had led laps in stage one after wrestling the lead away from Logano after a two lap duel. He had remained in the top five for much of the first half of the race.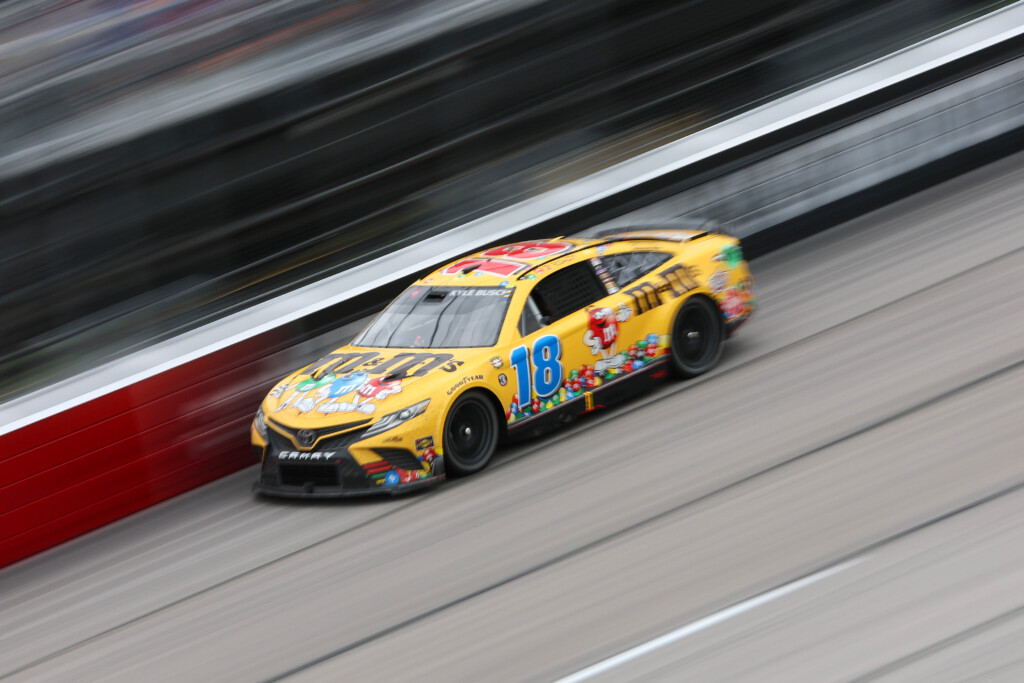 Ross Chastain had been upfront for the first half of the race and had won stage two before spinning out by himself on the next restart after getting loose under Denny Hamlin for the lead coming out of turn two and consequently collided with the inside wall, ending his day.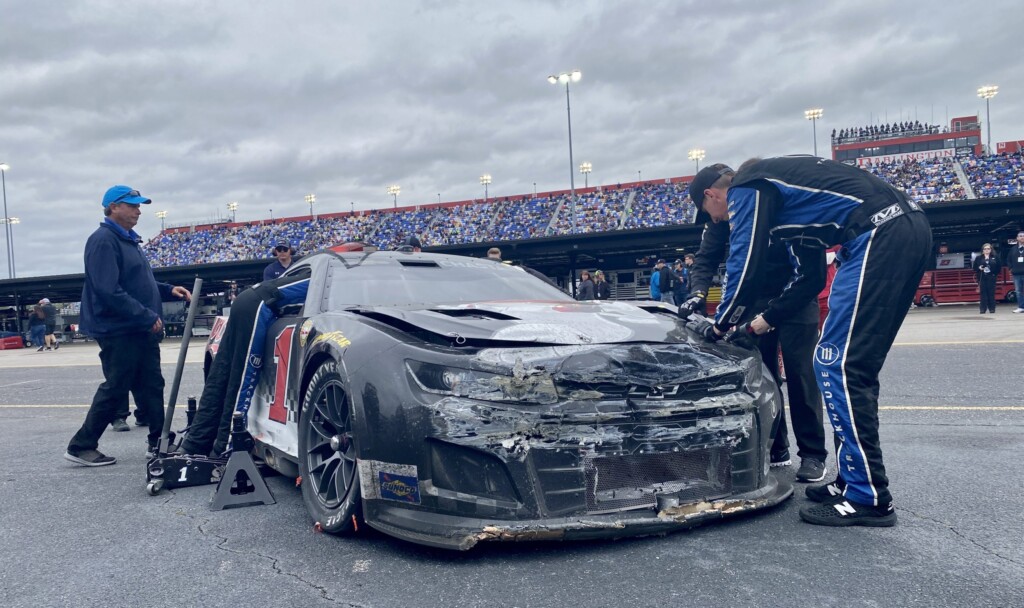 On lap 260 of 293, Martin Truex Jr. was the cause of a big multi-car crash on a restart involving eight cars including Kurt Busch, Bubba Wallace, Cole Custer, Erik Jones and Hamlin, after getting loose in the middle of three wide in turn two and backing up the field as he spun sideways across the track.
Hamlin, who restarted stage two with the lead and had recently retaken the lead of the race in stage three after getting by Logano before falling back into the field after a mistake on pit road, piled into the back of Jones who was caught up in the accident, ending his day.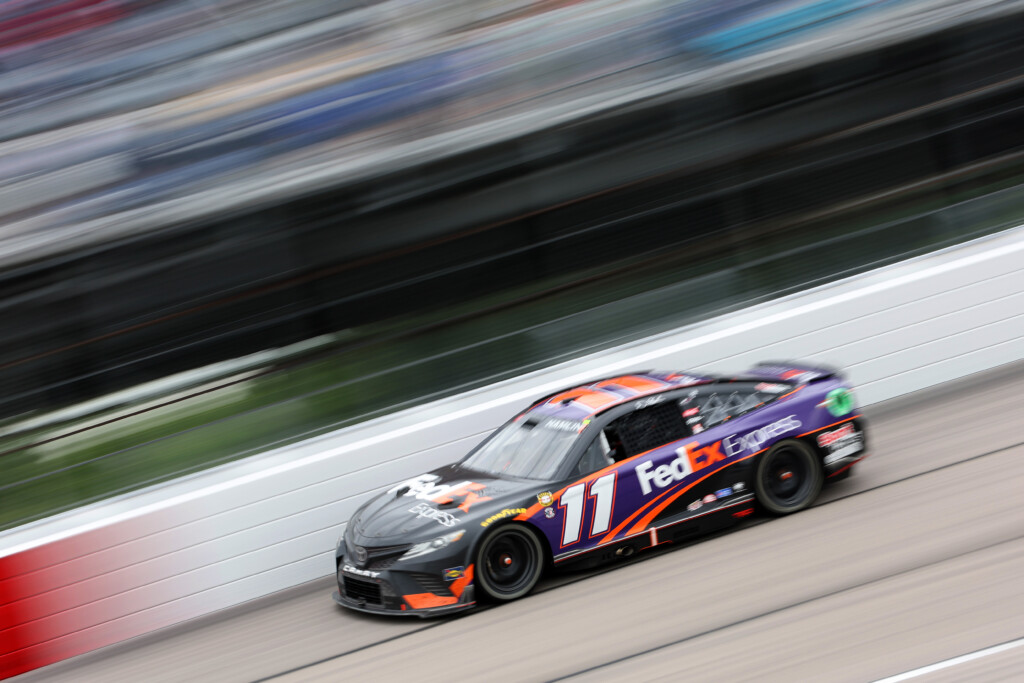 On lap 112, reigning champion Kyle Larson, who started second, had to retire due to an engine failure.
Full finishing order: (1st) Joey Logano, (2nd) Tyler Reddick, (3rd) Justin Haley, (4th) Kevin Harvick, (5th) Chase Elliott, (6th) Christopher Bell, (7th) Michael McDowell, (8th) Ricky Stenhouse Jr., (9th) Austin Dillon, (10th) Daniel Suárez, (11th) Aric Almirola, (12th) Ty Dillon, (13th) William Byron, (14th) Harrison Burton, (15th) Todd Gilliland, (16th) Chris Buescher, (17th) Ryan Blaney, (18th) Austin Cindric, (19th) Cody Ware, (20th) Chase Briscoe, (21st) Denny Hamlin, (22nd) Landon Cassill, (23rd) JJ Yeley, (24th) Martin Truex Jr., (25th) Erik Jones, (26th) Cole Custer, (27th) Bubba Wallace, (28th) Kurt Busch, (29th) Alex Bowman, (30th) Ross Chastain, (31st) Daniel Hemric, (32nd) BJ McLeod, (33rd) Kyle Busch, (34th) Brad Keselowski, (35th) Corey Lajoie, (36th) Kyle Larson.
Top 10 in points standings: 1st Chase Elliott (453), 2nd William Byron (388), 3rd Ryan Blaney (388), 4th Joey Logano (374), 5th Ross Chastain (364), 6th Kyle Busch (364), 7th Martin Truex Jr. (364), 8th Alex Bowman (357), 9th Kyle Larson (336), 10th Christopher Bell (327).
Featured Image: Joey Logano, the No. 22 Shell Pennzoil Ford, takes the checkered flag to win the NASCAR Cup Series Goodyear 400 at Darlington Raceway (Photo by Emilee Chinn/Getty Images)