Alpine has unveiled its new contender for the 2021 season, the A521. The first car built by the newly rebranded team at Enstone.
Although a new name to F1, Alpine have been a part of motorsport since the 1950's. After being bought out by Renault in 1973 they have developed a reputation as Renault's 'high performance' brand. The Alpine name was used for Renault's rallying and endurance endeavours, resulting in an Alpine-Renault World Rally Championship in 1973, and the 1978 Le Mans 24 Hours.
Alpine ceased production in 1995 but was revived in 2017, before the decision last year to elevate their long-forgotten brand to the pinnacle of motorsport.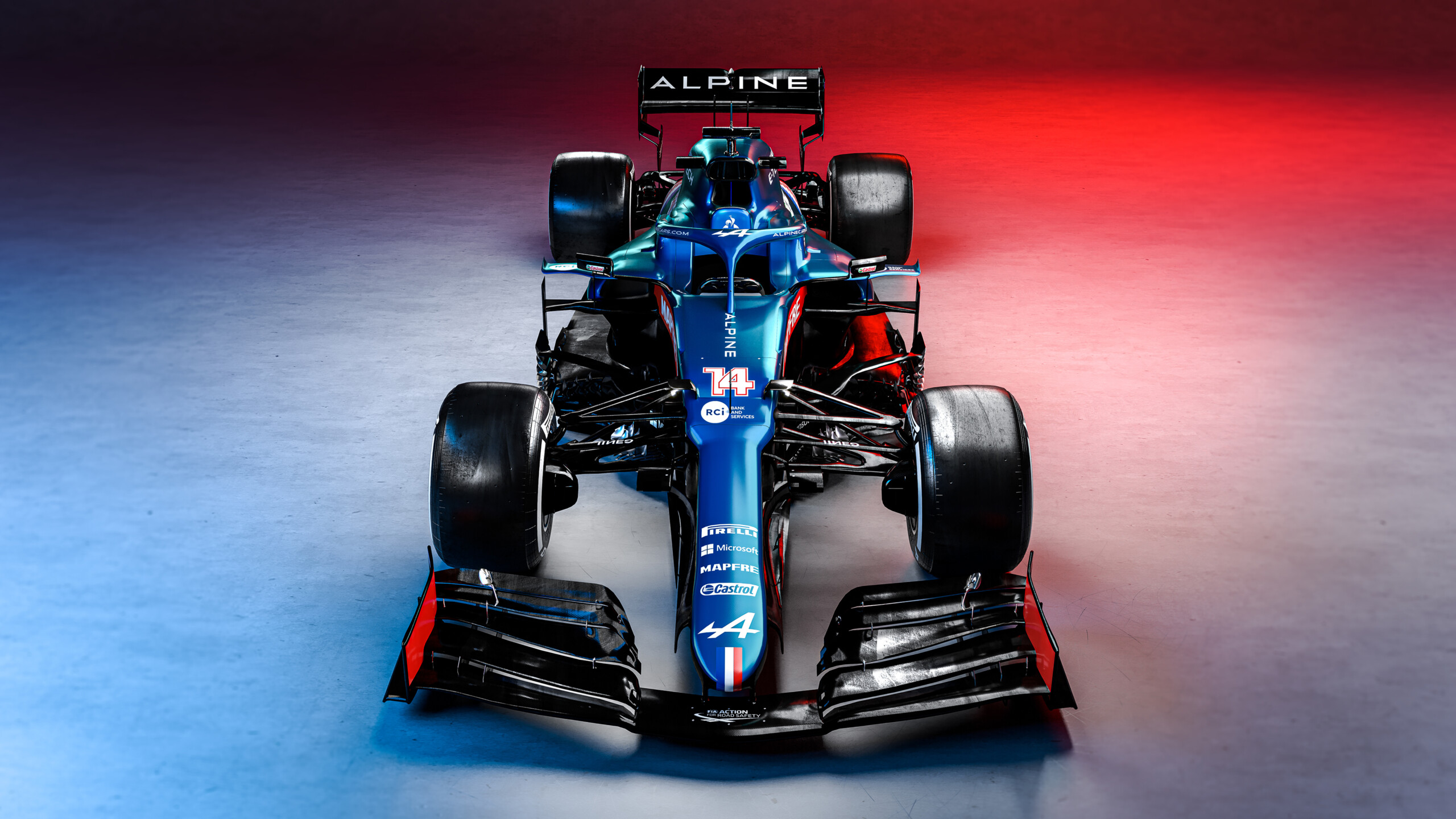 During a virtual launch, the car was unveiled in a striking blue, white and red livery.
On the new livery, Laurent Rossi, Alpine CEO stressed the symbolism of French and British collaboration:
"This car identifies the Alpine identity. It's livery conveys it's values. The blue, white and red is a reference to both the French flag and Union Jack. Representing the soul of this multicultural team that merges flamboyant skills under one banner."
At first glance, the A521 looks to have the trademark 2021 shrunken sidepods and more complex outboard vanes to the bargeboards – all because of the new floor and diffuser setup created by changes in the aerodynamic rules. The rear wing looks subtly different too with more complex endplates.
"We had to adapt, we had to innovate, but that's what we do best." said Marcin Budkowski, speaking on the new technical changes.
"This year's car is an evolution of last years contender. […] we've worked and tried to improve every area that was left free to develop."
"But also the FIA, to spice things up a bit, have changed the aerodynamic regulations that means we have lost a lot of performance which we've tried to recover."
"Interestingly, they are in an area that normally doesn't behave in the same way on track than our tool and simulations tell us. So it's going to be very important to get the best collaboration between people at the factory and on track to develop the car aerodynamically and allow us to realise our ambitious development programme for the first few races."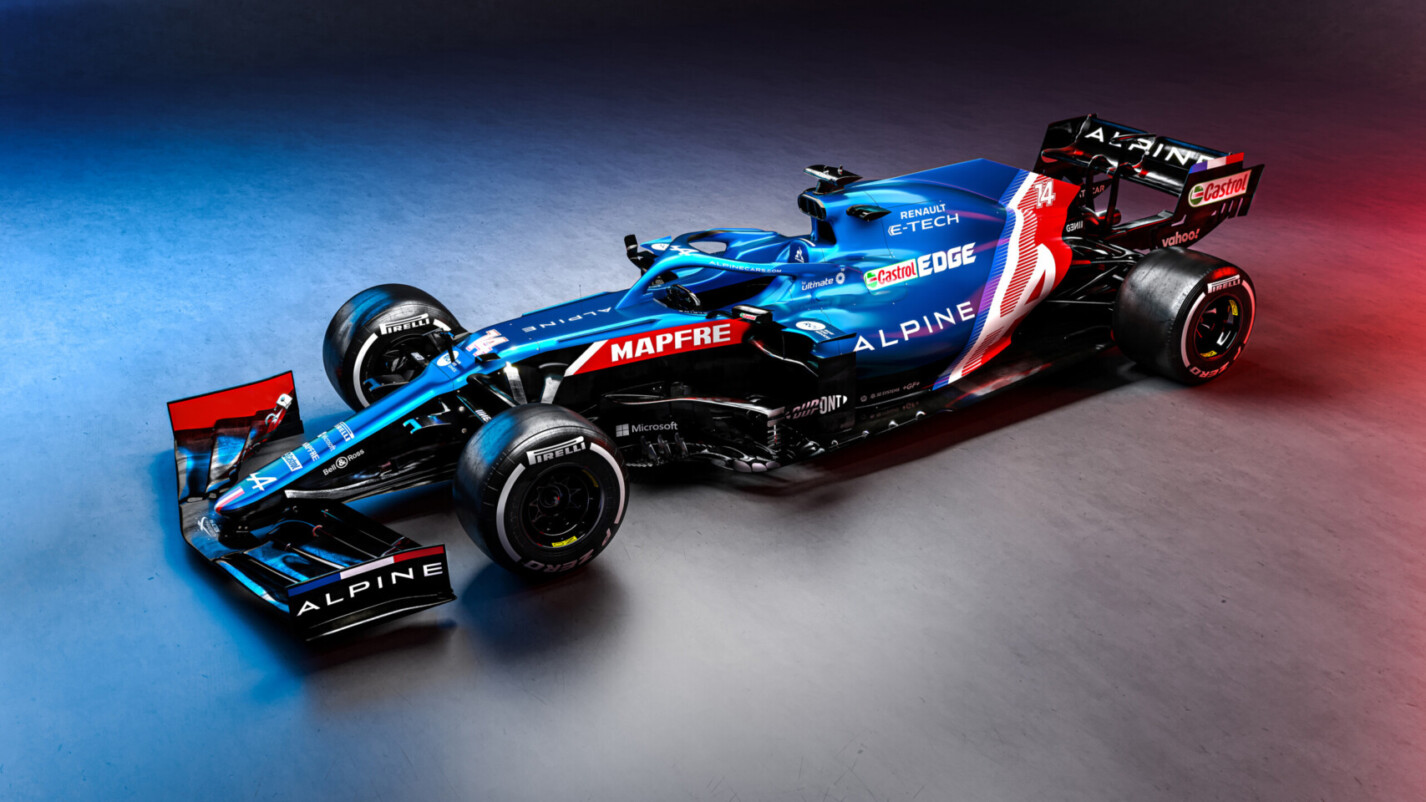 In addition, Renault will have a new and improved power unit, looking to maintain and improve it's impressive position as one of F1's most powerful units in terms of straight line speed.
On the team's power unit, Laurent Rossi stated: "The delay in the technical (engine) regulations means we will be using an evolutions of our RE20A unit. There are a few developments with the power train and we have worked specifically for optimum  performance and reliability."
The team finished fifth in the constructors championship in 2021, with three podiums to there name, their first in almost a decade of racing.
With returning two-time champion Fernando Alonso and Esteban Ocon, they will be hoping to have similar success with what will be a formidable line-up with a mix of youth and proven championship winning pedigree.
"The team at Enstone are highly experienced and motivated" said Racing Director, Davide Brivio. "I'm very lucky to have two very excellent drivers."
"The dynamic between Fernando and Esteban is going to be an interesting one, they can definitely benefit from each other. "
The Alpine A521 will make its first extended on-track appearance at the start of pre-season testing in Bahrain, which takes place from 12-14 March.