Let's make one thing clear. There is no joy in seeing one of the all time greats of this sport struggle in the twilight of their career. 
It doesn't matter which sport – be it Michael Schumacher being increasingly error-strewn in his years with Mercedes in Formula 1, Chris Froome being regularly 'spat out the back' of the peloton up a mountain pass or Alastair Cook being haplessly bowled out again. There is no joy seeing any top level sportsman struggle, especially when we know what they had been in their prime. 
Valentino Rossi is no exception. The raw statistics read as follows: Rossi last stepped onto the podium at the American Grand Prix in 2019. His most recent win was at the Dutch TT in 2017. You have to go way back to 2009 for the last of his 9 world championships.
It is these raw stats which critics of Rossi – and increasingly a number of his fans – are pointing to as justification for him to retire. Furthermore, they claim that by continuing to race, Rossi is at risk of damaging his legacy. At face value, they have a point.
Nobody, not even the Doctor himself, would deny that his prime years as a racer are well and truly behind him. Perhaps no clearer example of this simple yet sad fact can be found than at the Circuito de Jerez-Angel Nieto:
Five years ago, in 2016, Rossi produced a racing masterclass on a scorching afternoon leaving his most bitter rival Jorge Lorenzo, and heir to his throne Marc Marquez to eat the dust. In truth the whole weekend had been a true demonstration of what Rossi could do. Fast throughout Friday practice and pole position duly followed on Saturday. As other riders struggled with the old worn-out tarmac causing havoc with tyre grip, Rossi simply glided away from the field with startling ease. Even the most hardcore Lorenzo fans were applauding Rossi by the time the chequered flag waved. On his day, very few – quite often no one – could touch him.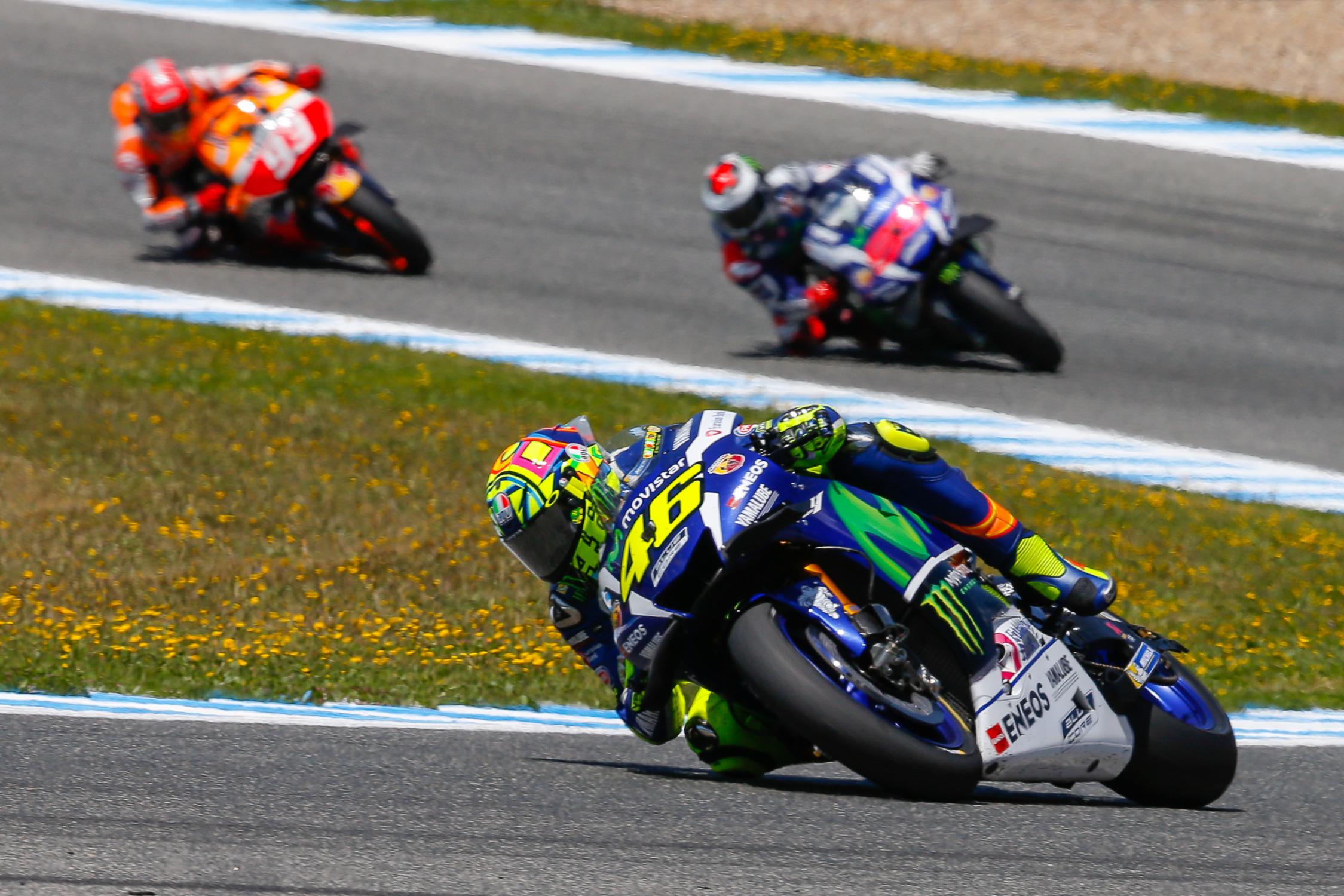 Fast forward to last weekend at the same venue, and it is a very different picture. Struggling for any kind of pace throughout practice and qualifying, Rossi spent the entirety of Sunday's race floundering outside the points scoring places.
Lacking in engine power and tyre grip, it was truly a disastrous weekend. Painful for us to watch – undeniably much more so for Valentino himself. Painful enough for the Dorna cameras to largely ignore Rossi during the race. When was the last time that happened? 
Everyone knew that 2021 would be challenging, having moved to a satellite team and without full-factory support. However, nobody envisaged what an ordeal the opening four rounds of the season would be. Perhaps we should have all taken his pre-season statement of "As long as I'm enjoying myself, I'll continue to race" as a cautionary warning for what was coming.
His results tally from the opening four rounds make for grim reading: P12, P16, DNF and P17. Of the many words Rossi may use to describe his season so far, it's a safe bet to assume 'enjoyable' is not one of them.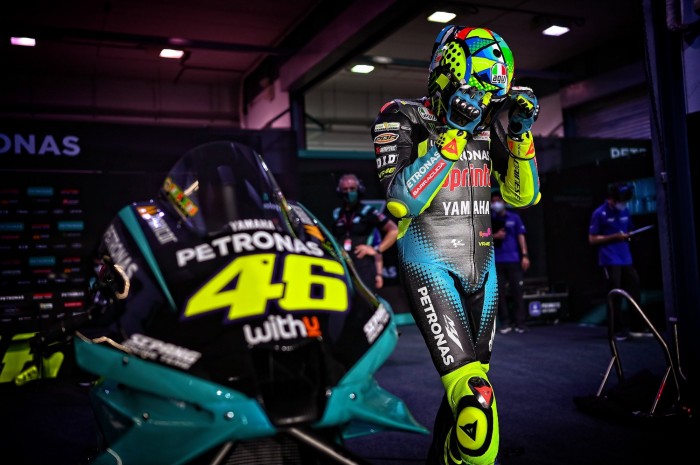 So with that in mind, why not just call it a day? After all, a man with 115 grand prix victories has nothing left to prove or gain surely?
It is very easy to sit here some 1600 miles away from Jerez and say things along the lines of: "He's tarnishing his own legacy" or "He's blocking a seat for a more deserving rider" etc. We can all see the struggle Rossi is facing. To that extent, it doesn't matter a jot whether you would class yourself as among his legions of fans or in the 'anyone but Rossi' camp. Everyone who follows MotoGP is to-an-extent living this struggle with him.
Rossi will not add to his tally of 9 world championship titles. It is also increasingly unlikely that he will taste the victory champagne again. He is not the force he once was – yet still this doesn't diminish his legacy. How? Simply, look up and down the starting grids of the premier class, Moto2 and Moto3.
The world championships are full of young, fast and extremely capable Italian riders who have all come through the VR|46 academy. The fruits of a decade-long project are clear to see. Rossi has always known this day would come. Dismayed at the time by a distinct lack of Italian talent, Rossi commissioned his famous 'ranch' flat track circuit, and recruited a dozen of the best young Italian riders. His objective: Develop the next generation of Italian grand prix winners – has not faltered. Roman Fenati, Niccolo Bulega, Francesco Bagnaia, Franco Morbidelli, Enea Bastianini, Lorenzo Baldassarri, Luca Marini, Marco Bezzecchi etc have all become grand prix winners because of the academy. 
So whilst Rossi's own star may be fading now, he has ensured the way has been paved for the next Italian champion. Bagnaia is already on a full factory Ducati machine, and it seems likely that Morbidelli will move up to the factory Yamaha team sooner rather than later. The latter's stock is already rocketing by showing how competitive he is when effectively handicapped on a two-year old bike.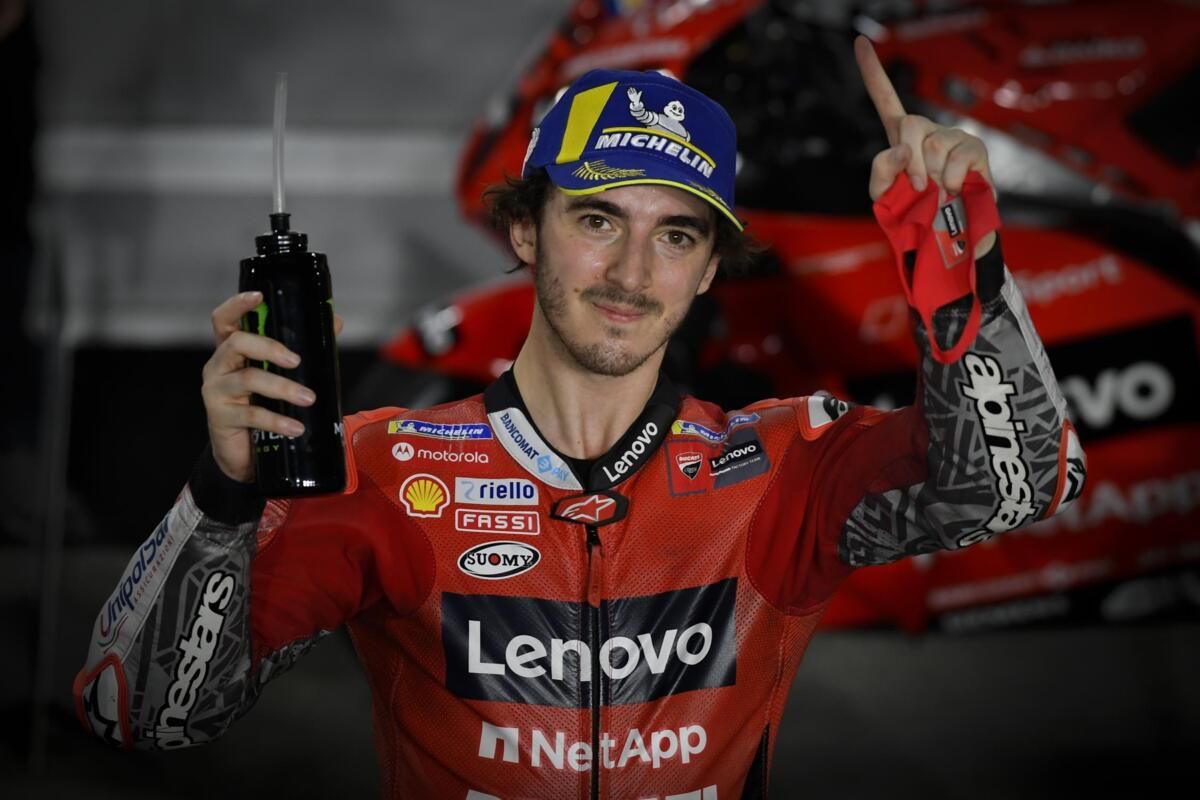 Rossi has earned the right to decide by himself when it will be time to draw the curtain on his racing career. The academy is doing everything it was founded to do. Morbidelli has already secured himself a world title in Moto2, and Bagnaia currently holds the lead in the MotoGP championship. 
With each season bringing new riders through the doors, Rossi and his team develop yet more would-be world champions and grand prix winners – To that end, his current race results do not really matter. 
Rest assured that the legacy of Valentino Rossi will endure.