SUPERLEAGUE FORMULA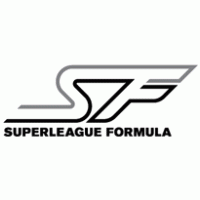 Whilst researching a topic for another post I am going to pen, I came across an article about a former series of motor racing that I had forgotten about, the Superleague Formula.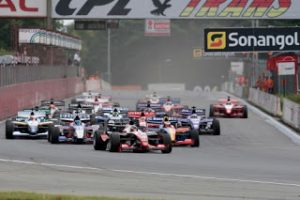 The concept behind this series was that football clubs sponsored cars that were then run by racing teams.  The organisers of the series created a cringeworthy slogan, 'The Beautiful Race:  Football at 300km/h'.
This idea was co-founded by businessmen Alex Andreu and Robin Webb.  The season would run from April to November with races taking place at Donington, Nurburgring, Zolder, Estoril, Vallelunga and Jerez.  All teams used the same Panoz DP09 chassis and a Menard 4.2 V12 Rear engine.  Tyres were supplied by Michelin.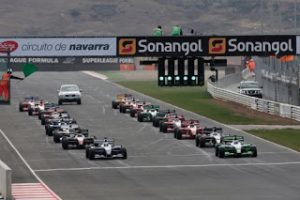 Superleague Formula made its debut in 2008.  The format was that teams would have a 45 minute free practice session, qualifying and a rookie session on the Saturday.  On Sunday there were two 45 minute races, one of which would be a reverse grid.
Qualifying was a barmy affair as organisers used a unique football tournament style group stage.  Teams were split into two groups, A and B, the draw being held on the Friday.  Teams qualifying from the groups entered the knockout stage until two cars were left to battle it out for pole position.  The teams who didn't make it through the groups were given alternate starting positions  lower down the grid.
The racing teams involved in 2008 running the football team cars were:
Scuderia Playteam (AC Milan & Galatasaray)
Azerti Motorsport (PSV Eindhoven & Al Ain)
Team Astromega (CR Flamengo & Anderlecht)
GU-Racing International (Olympiacos & FC Basel)
Zakspeed (Borussia Dortmund & Beijing Guoan)
EuroInternational (SC Corinthians & Atletico Madrid)
Alan Docking Racing (FC Porto & Rangers)*
GTA Motor Competicion (Sevilla & Tottenham Hotspur)
Hitech Junior Team (FC Porto & Liverpool)*
FMS International (Liverpool & AS Roma)
*FC Porto drivers entered rounds 1-4 for Alan Docking Racing and rounds 5-6 for Hitech Junior Team.
Italian driver, Davide Rignon won the championship for Beijing Guoan in the first season.  Spaniard Adrian Valles was the victor for Liverpool in 2009 with Rignon retaining the title for Anderlecht in 2010.
It was 2011 where the series hit a lot of problems.  After the first two rounds at Assen and Zolder the calendar was cancelled.  The reason given centred around circuits not being ready in time and disagreements with race organisers.  By now cars were represented by countries and not clubs and football teams started to pull their sponsorship.
The Superleague Formula would disappear into the unknown, never to be seen again.
Besides the bizarre football link and curious format, the series did see a number of well known names grace its ranks, Maria de Villota, Earl Bamber, Neel Jani, Sebastien Bourdais, Narain Karthikeyan and Antonio Pizzonia to name a few.
THE CARS: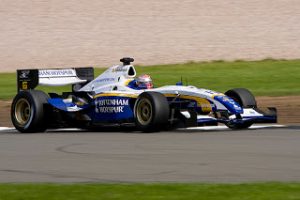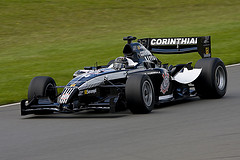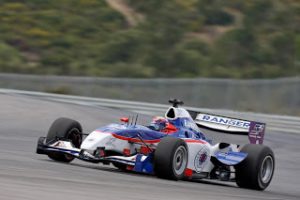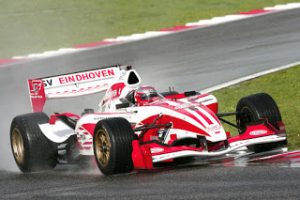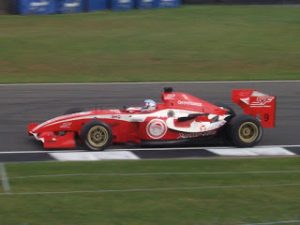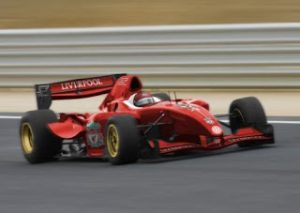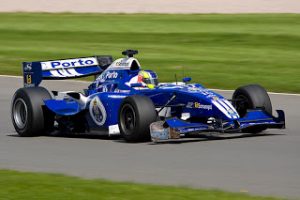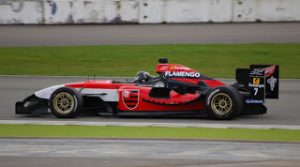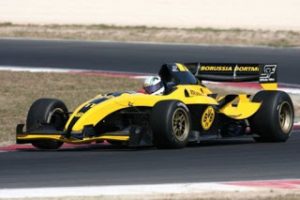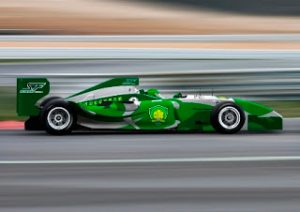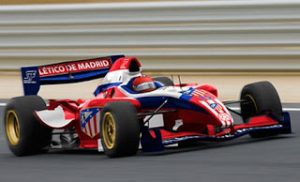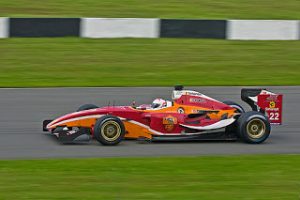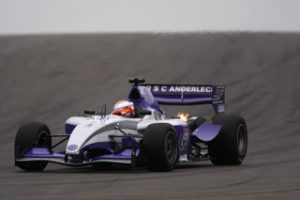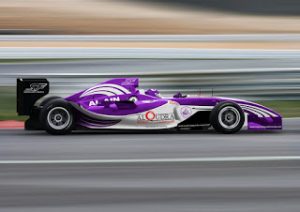 See you at the chequered flag
Neil Simmons
Twitter: @world_racing