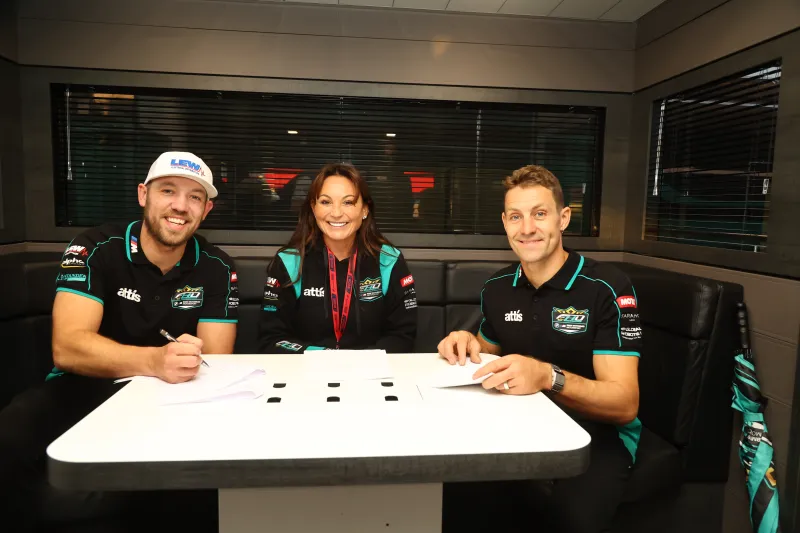 FHO BMW have announced the signing of Josh Brookes, and the re-signing of Peter Hickman for the 2023 British Superbike campaign.
The two-time British champion will swap his Ducati Panigale V4 for a BMW M1000 next year after a poor season aboard the Ducati which has seen him fail to qualify for the Showdown.
A successful 2019 season saw him finish runner up to Scott Redding on board the Ducati Panigale V4. 2020 saw Josh add another British Superbike title to the PBM Ducati team when he won the series himself for the second time, the first having been aboard the Milwaukee Yamaha R1 in 2015. Unfortunately, a troubled 2021 saw Brookes' form dip somewhat which led to a 6th place finish overall.
Brookes remained with the team for 2022 but unfortunately for one reason or another, this year has been another unsuccessful one for Brookes after failing to qualify for the Showdown all together along with team-mate, Tom Sykes.
This Racing Armchair firmly believes a change of team, atmosphere and personnel will be the shakeup Brookes needs to return to winning ways and I cannot wait to see what Faye Ho, the FHO Team and the BMW M1000 has in store for Josh Brookes next year.
Brookes lines up alongside one of BSB's longest serving superstars, and Road Racing extraordinaire, Peter Hickman. "Hicky" will move into his third year with the FHO BMW team in the hopes of third time being a charm. Unfortunately for Hickman, 2022 has been a similar year to Brookes being that he also failed to make it through to the Showdown.
Peter Hickman – "I'm delighted to be able to say I'm staying with FHO Racing for a third season. This year has been a bit tough at times but we have found form towards the end of the year and hopefully we can carry that into next year.
"It's always vital for me that I'm with a team I know well and can trust and I wouldn't want to be anywhere other than back here with the FHO family. I believe there is a lot more we can achieve together and the BSB title is definitely something I still have my eye on.
"Naturally, I'm very grateful to Faye for her continued support and I'm confident that next year we can build on our success so far and grow the team's silverware collection as we go."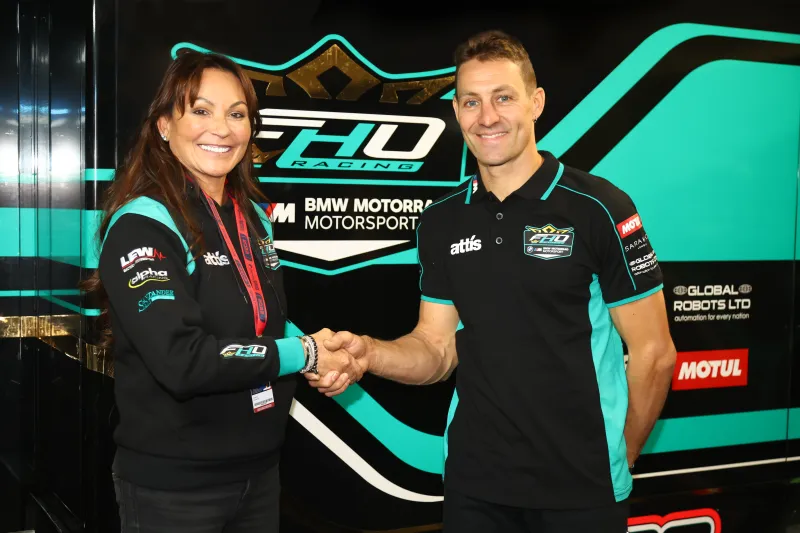 Josh Brookes –
"I'm really excited about joining the FHO Racing team for 2023. It's probably one of the worst-kept secrets in the paddock but now it's out there, I can finally start looking ahead to next season with genuine excitement.
"Each year in BSB my target has been to race for wins and improve and I know the FHO Racing team offers me the best opportunity to do that. Faye and Peter have already demonstrated the potential of the team and I feel that's only going to grow further next season.
"I would like to thank Faye for giving me this opportunity. I can head into the off-season knowing that I'm set for a really positive 2023. The ingredients are all there to go fast and win races and this is what motivates me to keep racing."
Team Principal, Faye Ho –
"It is very exciting for me to be able to reveal our two Bennetts British Superbike riders for next year. Of course, we are thrilled to be welcoming back Peter for a third season, but we are also very excited that Josh will be joining us.
"With two titles under his belt, Josh is one of the best riders in the championship and I am very happy that he will become part of the FHO family in 2023.
"I believe we have signed two of the strongest, most capable and most successful riders on the grid for next year's BSB campaign and signing two big names like this is just the next step in the FHO story.
"There have been all sorts of rumours and I know a lot of people thought I was going to take my team to World Superbikes, but as you can see, FHO Racing is very much staying here in the British Superbike Championship where we belong and we will be aiming for big success next year."