A typhoon warning may have left the Suzuka circuit barren, but if thoughts were the metric to go by the minds of Pierre Gasly and Helmut Marko's were anything but. They were only half-a-point away from the ultimate prize, after all.
Pierre had his own considerations, certainly about how he was staring down a double-barrel gun of success (were he to prevail, he'd be the first overseas champion since Andre Lotterer in 2011, first rookie since Ralf Schumacher in 1996 and first overall for both since the renaming from Formula Nippon in 2013), but Marko's were likely about just what a blinder they'd played with their decision.
Opting not to fast-track Gasly into a Toro Rosso F1 seat after his 2016 GP2 title win, the time spent putting noses out of joint in Japan's elite open-wheel series looked every inch a masterstroke. Red Bull and Honda's relationship began to blossom and their next hopeful's confidence was sky-high. It offered another nugget to chew on, too: did they need to bother with the de-facto ladder to F1 at all?
Two years on, it's almost time for the Suzuka finale once again. There's not been a Red Bull-backed entry in the renamed F2 full-time since Gasly, and yet three of their academy hopefuls have featured in Super Formula just this season. None of them have replicated anything like the silky form of their French predecessor, nor have they been given the chance.
The #15 Team Mugen car, one of two Red Bull-backed seats in the series, began the season in the hands of the controversial Dan Ticktum. Dan had only just graduated from European F3 the season before, and toiled in the Asian Series not long after, yet Red Bull saw the risk of placing their baby cub into the lion pit of sage ex-F1, DTM and WEC drivers as a worthwhile one.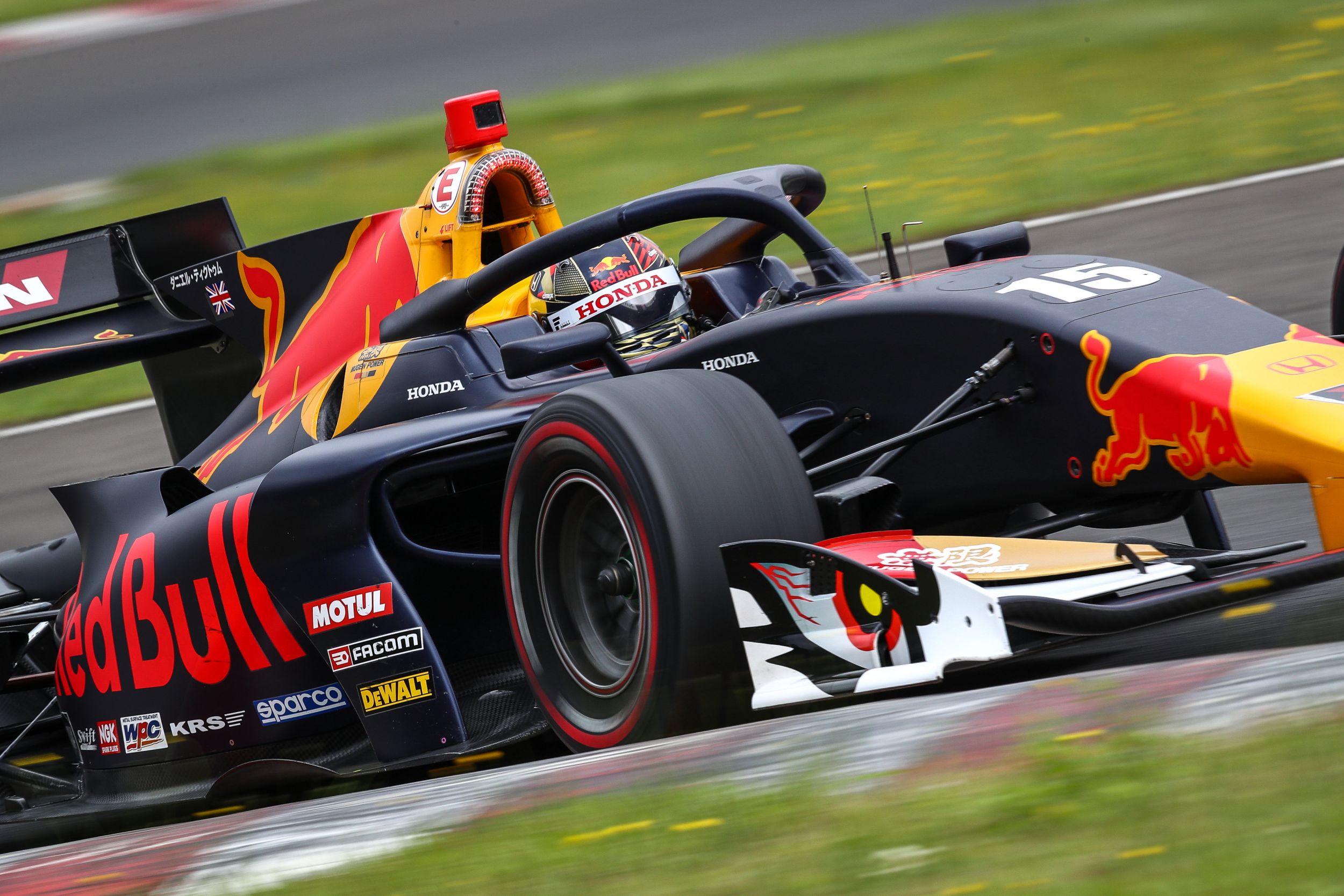 Three races, three struggling endeavours and a solitary point later, allegations of Ticktum's attitude hitting rock bottom and even acts of assault on a Mugen team member had the Brit packing his bags for the first flight out of both Japan and the Red Bull Junior Programme. It spelled disaster for a man the casino chips were placed on, but as luck would have it the energy drink colossus had snagged a promising IndyCar driver struggling for funds in Patricio O'Ward.
The new poster child of the Junior Programme, the dust was brushed off the seat of the #15 car and Pato was placed firmly inside, in an attempt to acclimatise the 20 year old Mexican into more traditional open-wheel racing alongside a crack of the F2 whip in Austria as a one-off. 
Three races, three growingly impressive efforts and three points later, Pato has now disembarked from the Red Bull train after just four months and four events raced under the Junior Programme's tutelage. Bereft of expected Super Licence points, the jig was up. The #15 Team Mugen welcomes it's third Red-Bull backed starlet in Estonian F3 graduate Juri Vips while Pato looks set to make up for lost time back in IndyCar for 2020.
Three. Drivers. Let's evaluate the season: an F3 graduate, short (admittedly of his own fault) on confidence and recent career racing, was deemed a worthy competitor for Super Formula's high calibre. Once his old habits and inexperience set ablaze his title chances, Red Bull replaced him with a similarly inexperienced prospect mid-season. Pato's North American schooling was given all of three events to be repurposed before a short-term fast-tracking broke down, and now another F3 graduate is taking the mantle for the finale.
Aside from Red Bull's other championship effort, Lucas Auer – an ex-DTM driver deemed unlikely to ever be in their future F1 plans – who sits third in the table, the Junior Programme's 2019 trip east has been an unmitigated disaster. One driver was thrown into the deep end too soon, and the other was submerged in the waves even sooner, and was deemed little more than a vanity project the moment the plan A for him became an impossibility.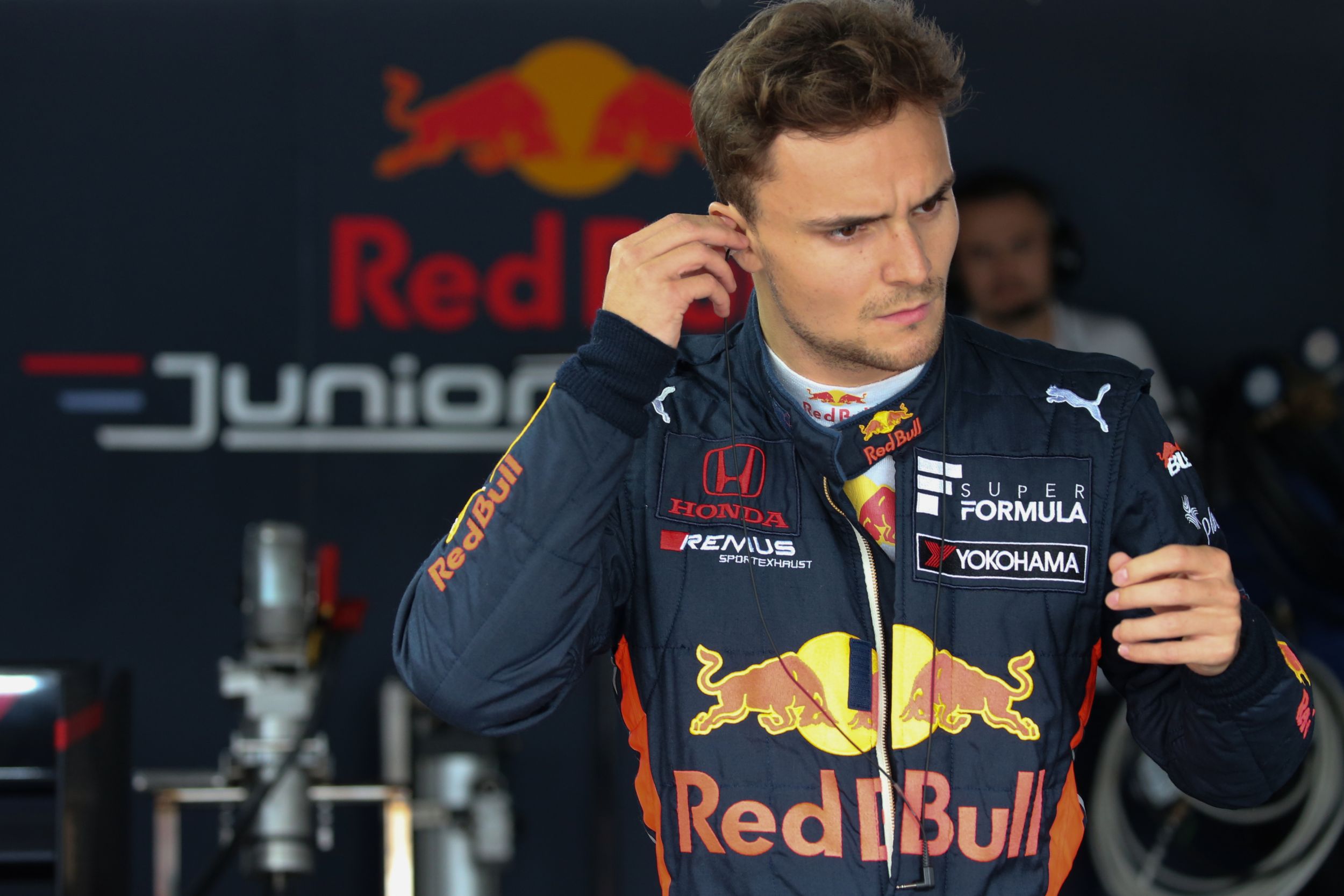 Gasly, like other F1-attached junior drives such as Stoffel Vandoorne, were able to not only survive but succeed in Super Formula because they were at the tail-end of their growth. Two GP2 champions, brimmed with open-wheel experience and virtually ready for the big time, they had the necessary time to grow stronger and wiser before they were unleashed on a series filled with stalwarts in the primes of their careers. F3 and inexperienced Indy graduates aren't at such a level and either need to be given the time to acclimatise, or not be placed there at all.
Red Bull's usage of Super Formula as an alternative to F2 has been one marred with underestimation of what it takes to succeed in the series, and drastically short-term ambitions for the drivers they deem fit to place in it. Ticktum's warning signs were well apparent even before he made the leap, and yet Red Bull didn't recognise the error they were making. Pato was beginning to adjust to a jarring challenge with aplomb, yet Red Bull have no desire to see his development through, and now Vips stands to be deemed fit for a 2020 Team Mugen seat despite his own premature stage of development.
In a way, it's a sign of just how far Red Bull's Junior Programme has fallen; what was once an environment in which talent aplenty flowed through the mains, and World Championships were wringed out of the system, is now a barren wasteland frequently topped up with drivers they'd deemed inadequate years ago or bundled into F1 without prior funding. Current Red Bull Racing duo, Max Verstappen and Alex Albon, are signs of this.
Max never suffered rejection from the programme, but neither can it lay claim to truly nurturing him pre-F1 – he spent all of one week in it before being announced as a 2015 Toro Rosso race driver, and was already a made man by the time they inquired for his services – while Alex spent a solitary season with them in 2012 before being released. 
Toro Rosso now sees two drivers who were both ruled as unneeded at the A-team and sent to bide their time back in Faenza, with Daniil in particular even being dropped from the Red Bull lifeline for over a year in 2017 before, once again, the talent tank ran dry and an ex-employee's services were required. Recent Toro Rosso driver Brendon Hartley is another example of such a scenario.
The Super Formula experiment is backfiring for Red Bull, and it's of their own doing. Shunning a ready-made proving ground in F2 and treating the proud, developed Super Formula as a junior series without consideration for the culture shock it provides to drivers not yet properly developed has and will continue to be a disaster, and for every victim it creates there aren't enough phone numbers in the exes list to realistically ring as last resorts. It had Pierre teetering on the edge of glory two years ago; it has the Junior Team on the brink of implosion now.
[Featured image – Sho Tamura / Red Bull Content Pool]