As Head of Media and Communications for both F2 and F3, Alexa Quintin surely has one of the most whirlwind jobs in the motorsport world, being at the track for between ten and twelve hours each day during a race weekend. She was kind enough to speak with us for International Women's Day 2019.
Jenny Rowan: How did you first become interested in motorsport?
Alexa Quintin: I was raised to love it: my father was a racing driver in Gordini Cup and prototypes. He started his career in Morocco back in the 60s. He met my mother when she was appointed as his mechanic. She was a professional swimmer but she wanted to try something new. They met at what is today's Renault F1 engine factory at Viry-Chatillon. Although my dad had to stop his career when they got married, his passion for motorsport and most particularly Formula One never ended. Every Sunday our eyes were glued to the TV to watch the Grand Prix.
JR: Had it always been an ambition of yours to work in motorsport?
AQ: I was not necessarily aiming at working in the sport. I was more interested in the movie industry or in writing. I started my career in television, but after a couple of years, I had the opportunity to join Prost Grand Prix. Once I became part of this industry, it felt like the right place for me: it's fast-moving and very demanding. It's exciting!
JR: What does an "average" race weekend look like for you, if indeed there is such a thing?
AQ: It's always such a hard question to answer… There are so many tasks to cover from catering for the media to liaising with FOM and the FIA to dealing with social media platforms, press conferences, meetings, drivers' appearances, and also to handling a thousand little things that are
thrown your way at the last minute. You get to the track very early and leave pretty late. The average time spent at the circuit is between 10 and 12 hours. During that time, you walk a lot, run a fair amount, direct traffic, send many emails, WhatsApp and Skype messages, talk to about a hundred different people, etc. Some days, you may feel overworked, but when the dust settles, it always feels gratifying.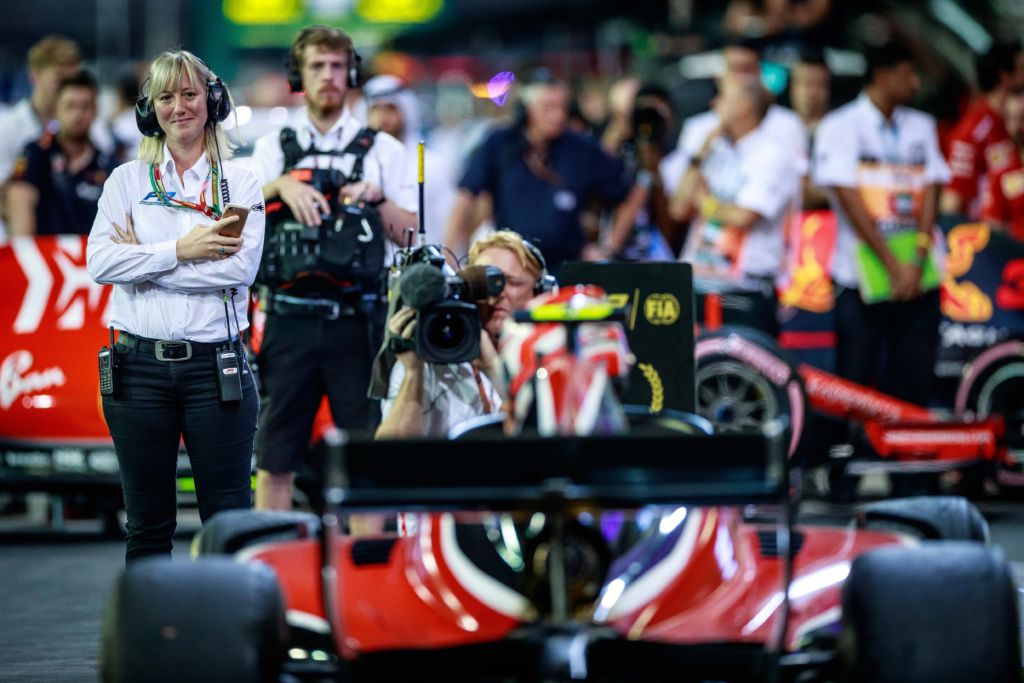 JR: How important is social media to your role and has it changed the nature of your job over the years at all?
AQ: It's become essential and it has changed my views on how the job should be done. Nowadays Twitter, Instagram, Facebook, YouTube, and Snapchat are part and parcel to people's lives. For most people, these media platforms are the primary source of information right in the palm of their hands. It's the fastest way to communicate, but it can also be a means to start rumours and spread false information. It's a powerful tool, but one that needs to be used wisely.
JR: Out of all the drivers you've worked with, is there anyone who stands out as having impressed you the most?
AQ: I have been working in motorsport for almost twenty years now and over this period of time I have been very lucky to cross paths with incredible talents. If I have to name a few, I would say the ones that stood out in GP2/F2 were Nico Hülkenberg, Stoffel Vandoorne, Charles Leclerc, and George Russell.
JR: What has your experience of being a woman working in motorsport been like?
AQ: Working in motorsport has been very rewarding professionally speaking. I never felt like I was an oddity in what appears to be a man's world. In fact, there are a lot of women in charge of PR in motorsport.
JR: What advice would you give other young women aiming to work in motorsport one day?
AQ: Not to sound too much like Lady Gaga at this year's Oscars but if you can dream it, if you work hard enough to achieve it, if you have the right attitude, there is no reason you can't succeed.