Can Anyone Stop Scott Dixon?
To some, the incredible form of Scott Dixon is nothing of a surprise. After winning at Texas, Indianapolis, and Road America he sealed his 49th career win, three behind IndyCar and Formula 1 legend Mario Andretti who stands at second on the all-time list. This will be his 18th consecutive season in American open-wheel racing with a win on his quest to achieve his sixth championship title.
Dixon proved his class on the restart of the season, finishing 4.411 seconds clear of rival Simon Pagenaud at Texas Motor Speedway where he led 157 of the 200 laps. What immediately followed was another dominant win at Indianapolis Motor Speedway, winning by over 20 seconds over Graham Rahal. Finally, a win at Road America gave him his third consecutive win, with seemingly no let-up in sight.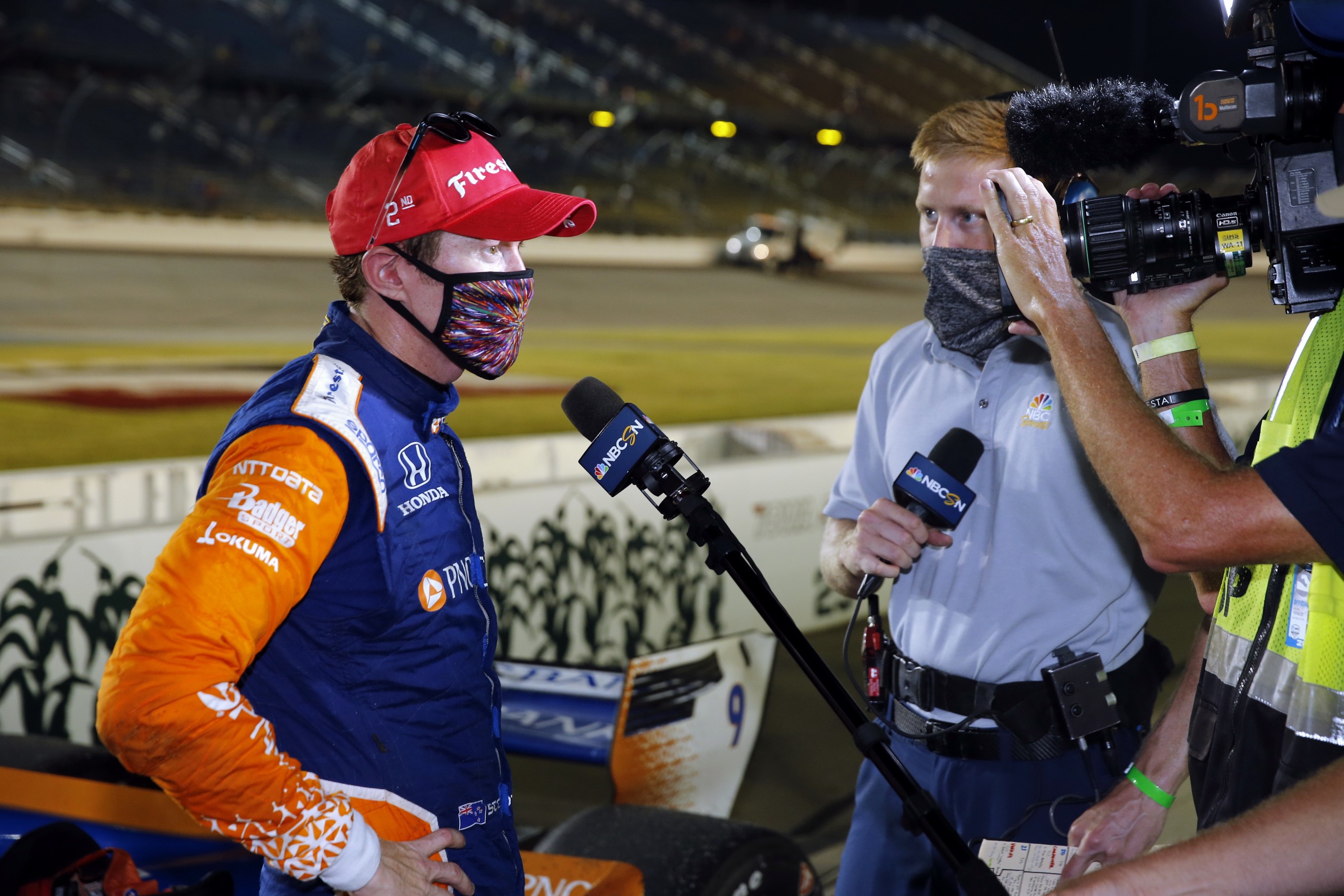 Since then, we have had three more races: one other at Road America, and two at Iowa Speedway. Despite starting 17th in both races, Dixon rose to an incredible second and fifth place to solidify his lead at the top of the standings
How has Dixon done this? A mixture of raw pace, consistency, experience, and well-executed strategy calls. Interestingly, despite not starting anywhere higher than the third row of the grid five of the last six races he has finished on the podium four times, a testament to how good his race strategy and decision-making skills are.
However, all three Penske drivers are firmly in the hunt. Simon Pagenaud, Will Power and Josef Newgarden will be looking to stop Scott Dixon's momentum heading into the second half of the season.
Dixon says that he is in impeccable form, in an interview he states:
"For me right now, I'm physically stronger," he said. "Mentally, I'm in a better place than ever."
Bad news for his competitors, but great news for race fans.
Safety is Key
A significant moment in IndyCar history was the implementation of the Aeroscreen, designed by RedBull Advanced Technologies. The engineering consultancy of the championship-winning Formula 1 team proposed the concept in 2016 only to be rejected for the Halo device.
The device improves the design of the Halo in a significant way. The polycarbonate ballistic windscreen protects the driver from any debris that would otherwise bypass the titanium frame. Additionally, the windscreen can withstand a hit from a 2lb (0.9kg) object at a speed of 220 mph (354kmh). Thus, pieces of a car, that for any reason, rise to meet the cockpit of a competitor are very unlikely to reach the driver inside, and we now have evidence to back this up.
During lap 144 at the Iowa Speedway, a botched pitstop left Will Power's car with a loose left front wheel. Subsequently on lap 157 Power understeered into the wall, breaking the front suspension, and sending one of his tyres over the car itself. Luckily, the tyre deflected off the windscreen and away from the driver. Power heaped praise on the effectiveness of the Aeroscreen following the race:
"Man, I can't thank IndyCar enough for everything they've done safety-wise with the Aeroscreen and halo inside the Aeroscreen," he said. "You just saw Colton Herta go over the top of someone, and they've just done a tremendous job. It's better than any other series that have invented something like it. Just a very good job,"
The crash he was referring to involved Colton Herta on lap 157. Due to a confusion during an aborted restart he accelerated into the back of Rinus Veekay. Horrifically, Herta can be seen being thrown into the air above Veekay. Luckily, the Aeroscreen kept the Dutchman safe as Herta's car lands on top of him.
Without the Aeroscreen it is highly likely that both these incidents could have resulted in serious injuries for all the drivers involved.
The Aeroscreen, while still criticised for things such as overheating the drivers in the cockpits, is a positive contribution to safety in motorsport and certainly here to stay.
McLaren's Rise to Prominence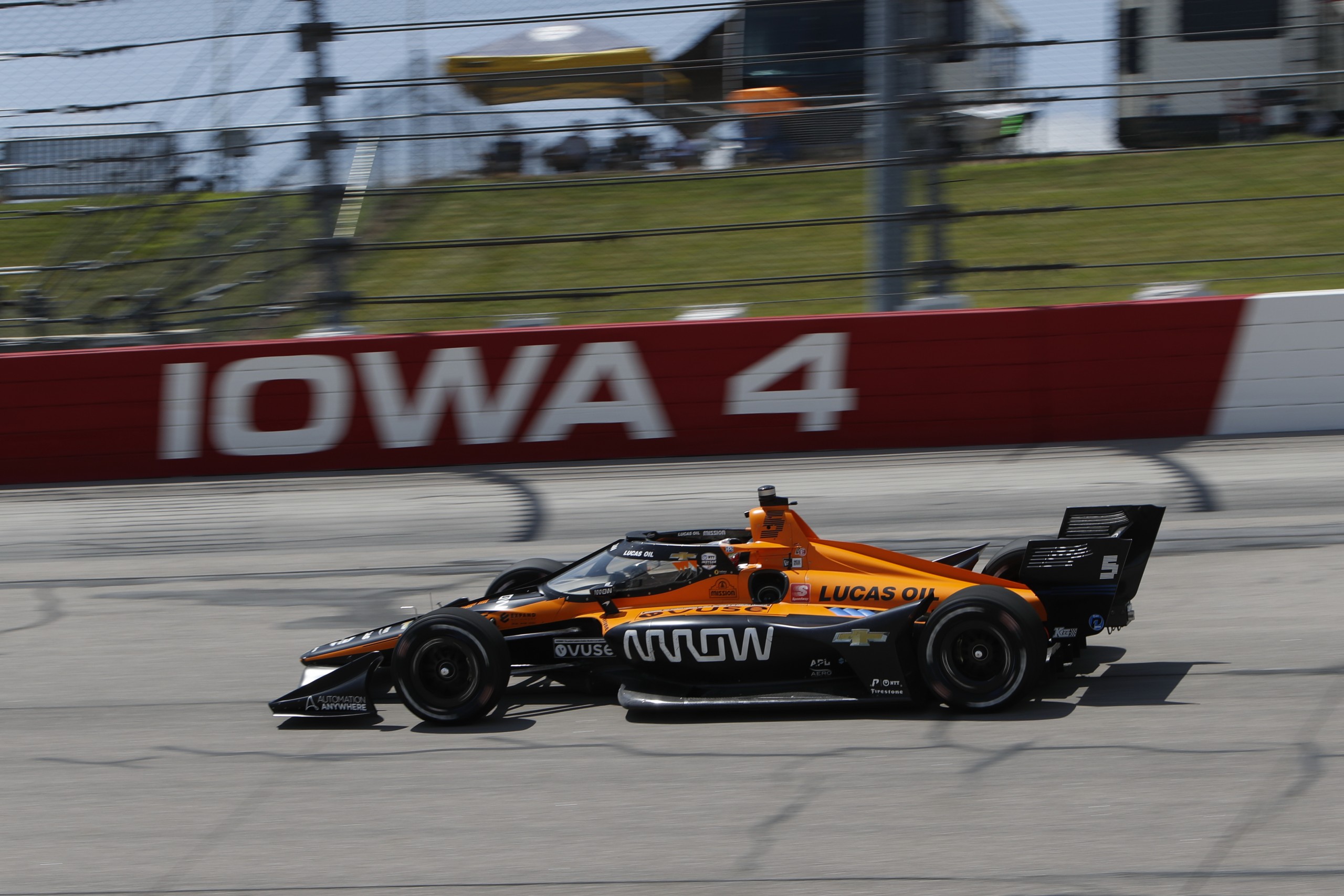 Two years ago, McLaren were struggling in Formula One with a series of reliability issues with their Honda powertrain and a car that did not meet the team's expectations. A disastrous campaign resulted in them losing two-time champion Fernando Alonso. However, it forced them to embark on a fundamental restructuring process that would lead them back to the front of motorsport.
Since then, it has been a remarkable turnaround for the team, with two podiums and two fastest laps to its name in Formula One this year.  McLaren also have been racing in IndyCar alongside Schmidt Arrow Peterson, rebranded as Arrow McLaren SP. This seems to have been a partnership made in heaven with a serious of impressive drives from both Patricio O'Ward and Indy Lights champion Oliver Askew.
An impressive race at Road America saw Patricio O'Ward score his first pole position, but unfortunately lose the win to Chip Ganassi star Felix Rosenqvist on the final lap of the race. Not too long after at Iowa Speedway both Arrow McLaren Chevrolets were among the fastest cars in the field even if the results for both cars did not reflect their outright pace.
Rookie Oliver Askew impressed with his first podium in Race 1 and an impressive sixth after a late stint on fresher tyres. Meanwhile, it was a case of what might have been for O'Ward.
After making some impressive overtakes using the high line he gained five positions, eventually hunting down race leader Josef Newgarden for the win. Unfortunately, a slow pitstop cost O'Ward the lead lap and ultimately the race win. He finished in 12th, arguably an undeserved result for such an impressive drive.
Oliver Askew now sits at the top of the Rookie of the Year standings (115 points) while his teammate is firmly in the championship hunt, sitting in fourth (162 points). Though, after narrowly losing two race wins, O'Ward may feel that he should be sitting in second place only below Scott Dixon in the standings had results gone his way. Pato remains cautiously optimistic about the team's chances this year:
"We want to win races, be a contender in the championship," he says. "Everyone is pushing the same way as I am, with the same amount of energy and motivation. We have a great group of engineers and the car has felt good everywhere we've been.
[Featured image – Joe Skibinski / IndyCar Media]