After a decidedly disappointing 1000th race at the Chinese Grand Prix, the F1 bandwagon brings us to the six kilometre-long Baku Street Circuit for the fourth ever race in Azerbaijan.
Last time out saw Lewis Hamilton take the 75th win of his career, and his second of the season. He goes into this weekend at the top of the WDC ahead of team-mate Valtteri Bottas, while Ferrari are yet to deliver on the massive potential that they promised after testing in February.
In fact, they have seen their rivals not only inflict significant damage to their title hopes, but make the best team start to a season since Williams in 1992 with three one-two finishes to start the season.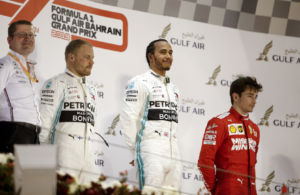 If there is to be any hope for Ferrari getting back to winning ways for the first time in 2019, it is that they looked impressive in Baku last year. Sebastian Vettel had been on for victory had it not been for a safety car late on that allowed Bottas to pit and rejoin ahead of him.
A penultimate lap puncture for Bottas then handed the win to Hamilton in a race that didn't quite equal 2017, but certainly gave us a lot of excitement and entertainment, while Daniel Ricciardo and Max Verstappen were given a lot of resentment by their Red Bull team after their crash.
Speaking of the Austrian team, the tight and twisty corners of a street circuit plus a Honda engine which is giving them significantly more power than Renault did could put them into contention for a podium or perhaps even more if things do their way.
However, this weekend will be a telling one for Pierre Gasly. Having been heavily out-qualified and out-raced thus far by team mate Verstappen this season, a circuit like Baku is an opportunity for him to prove that he deserves the seat awarded to him by Red Bull. Knowing Red Bull's tendency to be impatient with young drivers, he'd better find some pace quickly.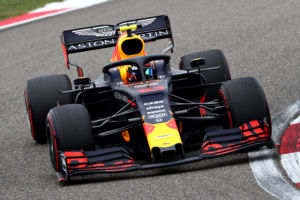 Their sister team Toro Rosso continue to enjoy a solid start to 2019, and Alex Albon is Red Bull's next optimistic topic of conversation. He finished 10th in China, having started the race from the pit-lane following a crash in FP3 that put him out of qualifying.
The battle between Toro Rosso, Racing Point, Haas, and Renault continues to be a fun one to watch, as Haas still look for answers to their baffling lack of race pace, and Renault try to have their first clean weekend of the season after a reliability issue-strewn start to the year. There is extra incentive for Nico Hulkenberg, as he looks to prove that Baku is not a bogey track for him, having crashed out of both of the last two races.
As a street track looms, opportunity beckons for some to prove their worth to their teams, and for Ferrari to finally try and throw down the gauntlet to Mercedes in 2019.
[Featured image – Wolfgang Wilhelm]